Placeholder for mobile shadow

Placing the health of women and girls in their hands
Women and adolescent girls have the right to decide if, to whom and when they want to get married, have children, how many children and what health facility they go to. But can they? For millions of them around the world, the answer is NO! Women and girls' health and access to services can be determined by the men or other powerholders in their lives, whether it's a parent, in-law or partner.
Explore this six-part multimedia series by scrolling through the content below to learn more about how this gender transformative* Gender transformative projects have an explicit rights-based intention to transform unequal gender power relations which are often at the heart of many disadvantages faced by women and girls; the focus goes beyond improving the condition of women and girls to improve their social position. Gender transformative projects address the root causes of gender inequality and promote the value of women and girls health project is helping entire communities champion women and adolescent girls' health while moving the needle on gender equality.
​
---
Plan International and its partners are improving health for vulnerable women, adolescent girls and children in five countries by tackling gender inequality, a root cause of maternal and child deaths.
---
Simple Advice?
The advice sounds simple enough. Choose if, when, and with whom to have children. When pregnant you need to have at least four ante-natal check-ups. You need to give birth in a health facility under the care of a skilled birth attendant. And then, you and the newborn need to have follow-up skilled care within days of birth.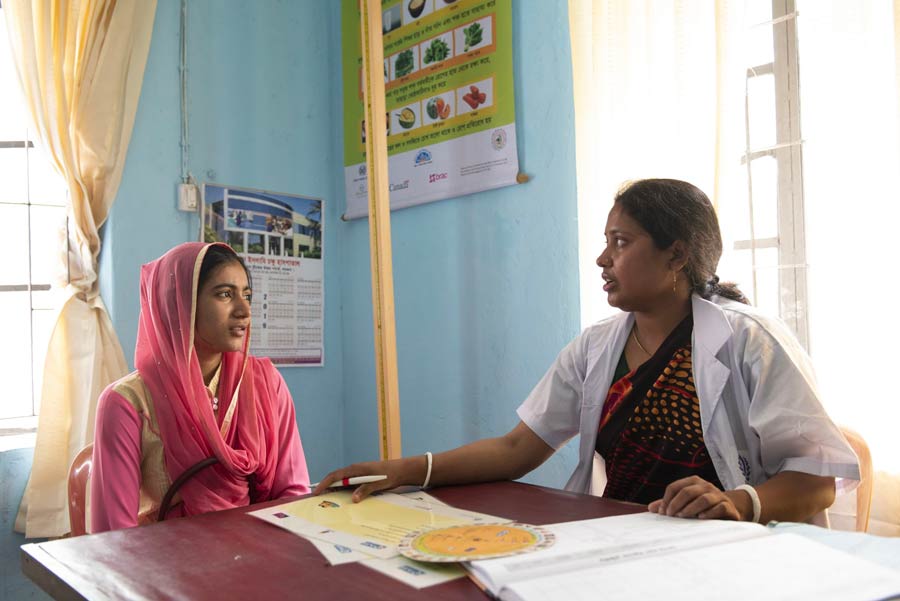 But for many, the advice is impossible to follow due to the barriers faced by women and girls to access health services. In the SHOW districts in Bangladesh for example, the baseline survey showed that just one in three women had sufficient ante-natal check-ups. In Sokoto State in northern Nigeria, just one in five women gave birth under the care of a skilled attendant. And in Haiti, one in three women and her newborn had no follow-up care after giving birth. These recommendations are even harder to attain for adolescent girls.
So, why don't women and adolescent girls seek the health services they need before and when they're pregnant and giving birth? This was a key question for SHOW. To find out, we went straight to the people who know best – those in the SHOW project communities.
Coming to the hospital is a real ordeal. we are discouraged, as are the doctors. They are doing their best, but the lack of equipment is obvious here.
mme Ellette Francois
Haitian mother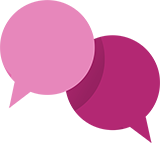 The three delays
The reasons boil down similarly in all communities – the barriers known as the "three delays."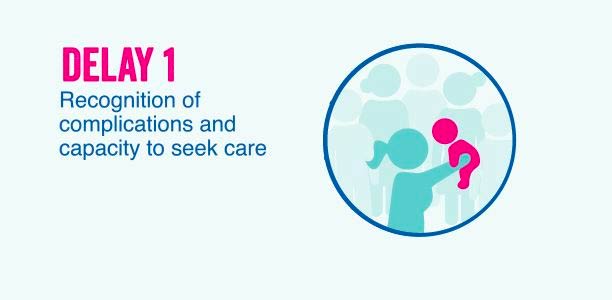 The first delay: is when a pregnant woman with a difficult pregnancy simply doesn't know she should or can seek health services.
"There are of course differences across and within all countries," explains Dr. Saifullah Chaudhry, a Senior Advisor for Gender Equality at Plan International Canada. "But across the board, women are time-poor."
"They're working in the home raising children, cleaning and cooking. They're working at jobs to raise some money. And they're volunteering in their community. They don't have the time they need to seek health care."
There are also cultural barriers that may involve pressure from husbands, parents and in-laws. "In some places, women are expected to be tough. For example, a husband may say 'My mom had all her kids at home, so you should too' and this can stop women from seeking care," says Dr. Chaudhry.
THEN THERE'S THE CRITICAL ISSUE OF EMPOWERMENT – A WOMAN'S AGENCY TO MAKE DECISIONS AND ACT ON THEM
Women don't have enough choice and decision-making power about the basics – if or how many children they should have, and when.They don't make decisions in the home or the community, including about spending on their own health care.
Dr. Saifullah Chaudhry
senior advisor, Gender Equality, Plan international canada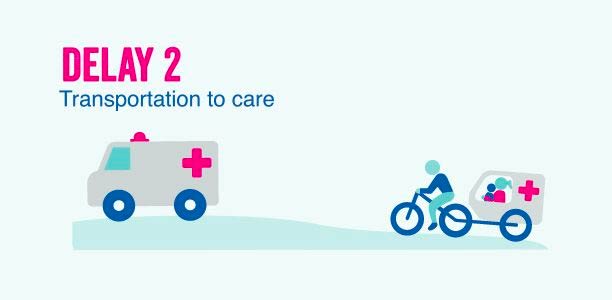 The second delay: a woman may have no way to get to the facility.
This can be as basic as not having the number of a local driver, having no money to pay them, combined with distance, poor or unsafe roads.
In conservative communities including many involved with the SHOW project, women and girls are also not allowed to leave the house alone, or without permission from their husband or father.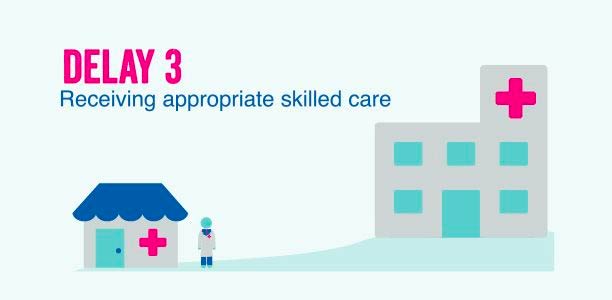 The third delay: comes when she arrives at the health facility, only to find the health worker is not there, or, if she's having an emergency, that the facility doesn't have the expert obstetric services she needs.
"the time-poor, decision-poor reality of a woman's life, the lack of access to basic health facilities and the lack of access to obstetric expertise leads to preventable deaths of women and newborns," says Dr. Aaliya Bibi, a Senior Health Advisor at Plan International Canada.
About 800 women*WHO Fact Sheet on Maternal Mortality still die each day around the world from preventable causes related to pregnancy and childbirth. There's been progress, but it's slow, especially for those in the poorest communities.
"We had to do something different to reduce maternal mortality and address the 'three delays' by tackling gender norms and improving the health sector response," says Dr Mohammed Ibrahim, also a Senior Health Advisor at Plan International Canada.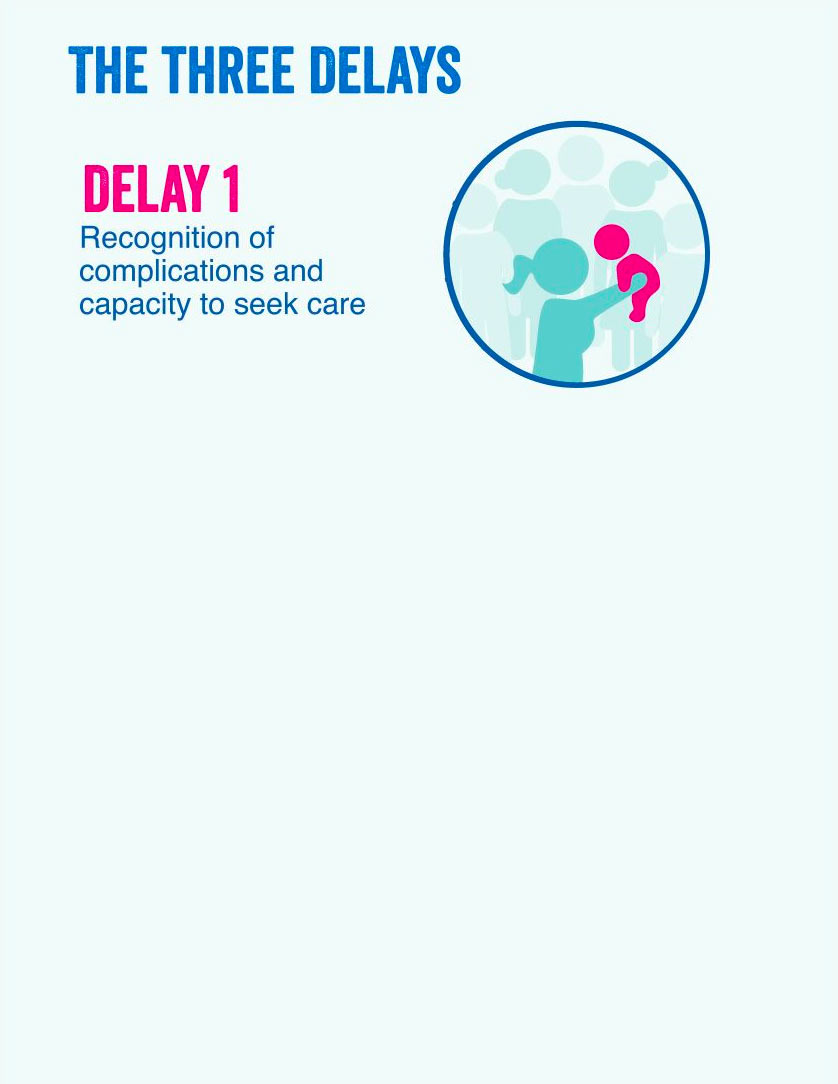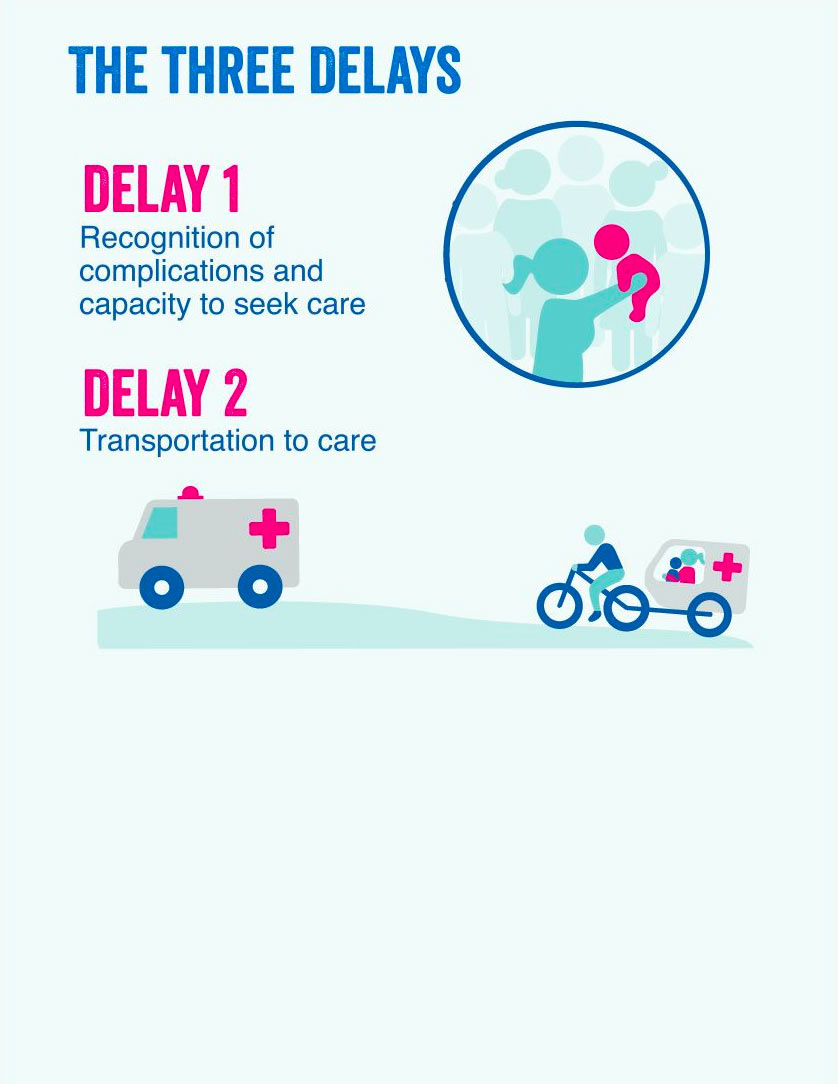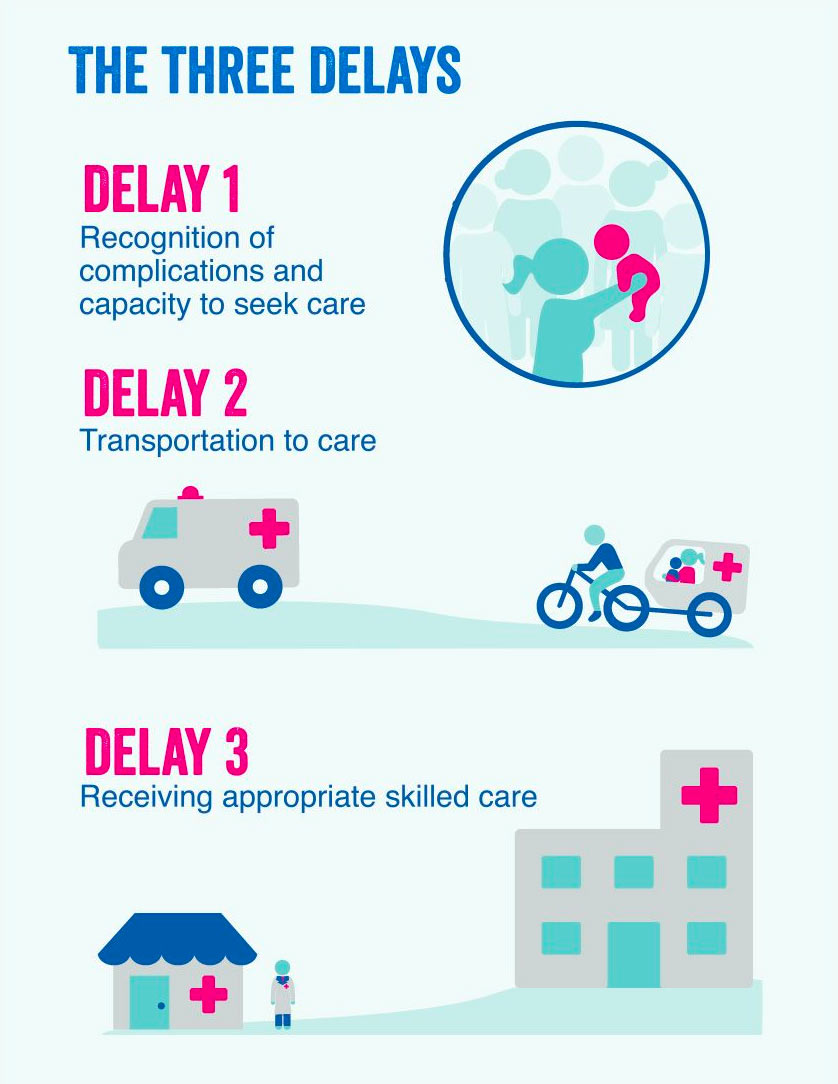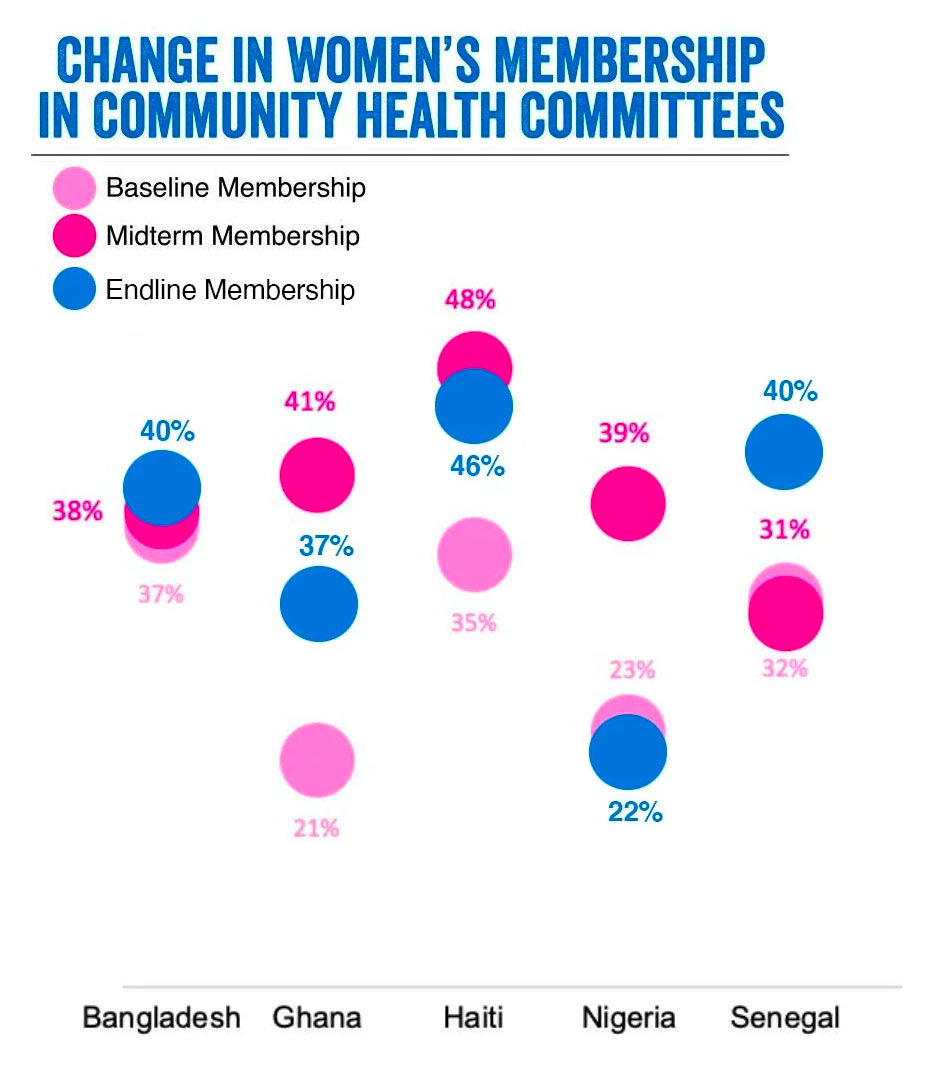 SHOW Makes Change
At Plan International, we aim to change the birth story and defy norms through programming that transforms gender power relations.
"We had to look at gender inequality, power relationships in homes and the power of women and adolescents in society" explains Dr. Kabiru Atta, Head of Social Development at Plan International Nigeria. Women need the power to make their own decisions about their health, their children's health and their futures. "Unless you unlock these dynamics, the long-term change won't happen."
Three years into SHOW, survey results indicated that more women were in leadership positions in most project communities, and more women, men, and adolescents agreed women must be included in community decision-making.
Here are some of the ways this change happened.
Community Health Committees
The Community Health Committee, or "CHC" is where community members traditionally gather with health facility staff to make decisions about health services, such as the schedule for immunization or ante-natal clinics, and about needed repairs or upgrades. The CHC also holds service providers accountable and, ideally, raises funds and takes more ownership of their health centre.
Community health committees should be a two-way bridge, where the community and health staff can come together.
Traditionally these committees have not served women very well. They're usually led by men, who may resist allowing women to take leadership roles or to even speak. The meeting agendas may not be relevant to women.
Timing is an issue as well - the meetings may be scheduled when women simply can't attend because they're working or caring for children. Or, when they do attend, they may not have the confidence or leadership skills required to take charge. The result? The committee decisions often don't reflect women's voices or needs.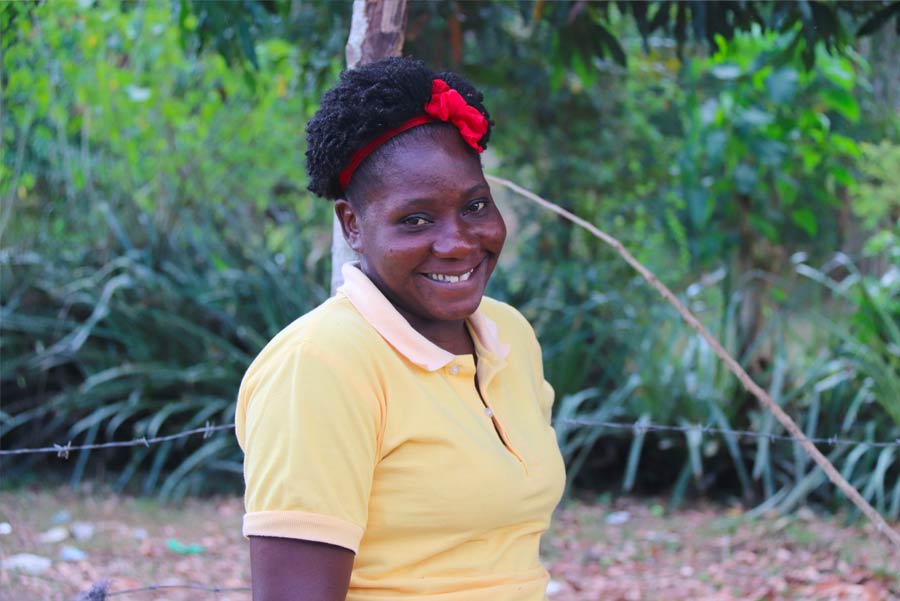 "It was hard for me to have any influence on people," says Pierre Guerdie, a woman who became active in SHOW programs in Haiti, "When people were speaking about issues I didn't know much about, I simply had to sit in silence."
"Historically women sit at the back of the meeting," explains Dr. Aaliya Bibi. "Maybe one would be the treasurer or count the number of teacups needed for the meeting break. We worked with women to increase their representation on the Community Health Committees, and to be on the frontline in leadership positions."
In each country, the national Ministry of Health sets quotas for the proportion of women in the committee. However, these quotas are seldom met and even when they are, women's meaningful participation often remains an issue.
In Bangladesh for example, the Ministry had set a goal of 30%. But in Bangladesh SHOW went even further in project areas and aimed to have 50% of the committees led by women, either as President or Vice-President. In Haiti, the number of women members of the committees increased from about a third to almost half.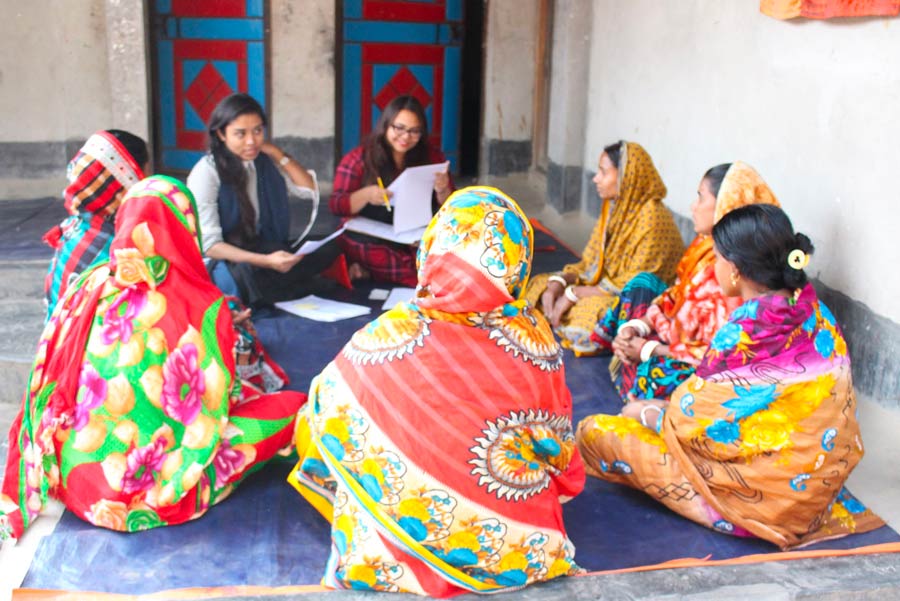 "This is a significant change, advocated for by stakeholders and welcomed by the communities!" says Dr. Bibi. Even more, in Bangladesh and Nigeria in particular, committees worked hard to include an adolescent girl and adolescent boy, who were empowered to advocate for their own needs and those of their peers.
SHOW partners also supported and trained CHC members on basic ways to govern and run committees, on issues such as women's leadership, gender-responsive and adolescent friendly services, facility management and fundraising.
THE RESULTS INCLUDED IMPROVEMENTS TO HEALTH FACILITIES
In Bangladesh, committees worked with local authorities to drill new bore holes for fresh, clean water. Some committees refurbished birthing rooms and added breast feeding corners. Others built separate toilets for men and women. They also added seemingly simple things – like a chair where husbands could sit and be part of the pregnancy, birth and post-natal check-ups – which made a difference to men's participation in their partner's and child's healthcare.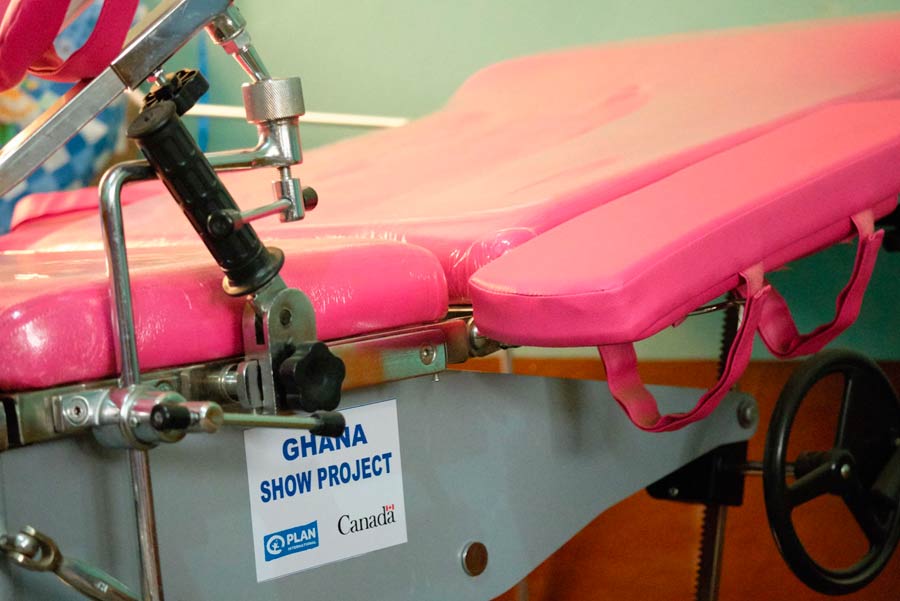 Dr. Aaliya Bibi says many of the communities raised their own funds and made their own decisions regarding purchases for their health facility.
the community aren't only asked for their opinions. They really participate and share responsibility to improve health centres and services.
Aaliya bibi
Senior health advisor, Plan International Canada
One CHC member in Bangladesh told us that her committee had not been very active before the SHOW support. "After getting training and attending the committee meeting we became sensitive and the service standard of our health centre is increasing through project support and the positive efforts of our committee," she told us.
The partnership between the community and the health care staff is mutually beneficial. For example, community members can advocate to other institutions for more staffing or better equipment. We've heard of community members helping health staff to find housing, or to protest frequent re-postings of staff so that the same health workers can serve continuously in one community.
"When community members sit together with the health workers on a committee, they understand one another's perceptions and needs," says Dr. Bibi. "This helps to improve the quality of health services and support to benefit the community and the health staff."
I never thought my voice could make a difference in my community, as I have never been part of decision making. As part of CHC leadership I was able to suggest what activity we should include in the work plan and it was accepted. I feel empowered now.
Fatima
CHC member, Nigeria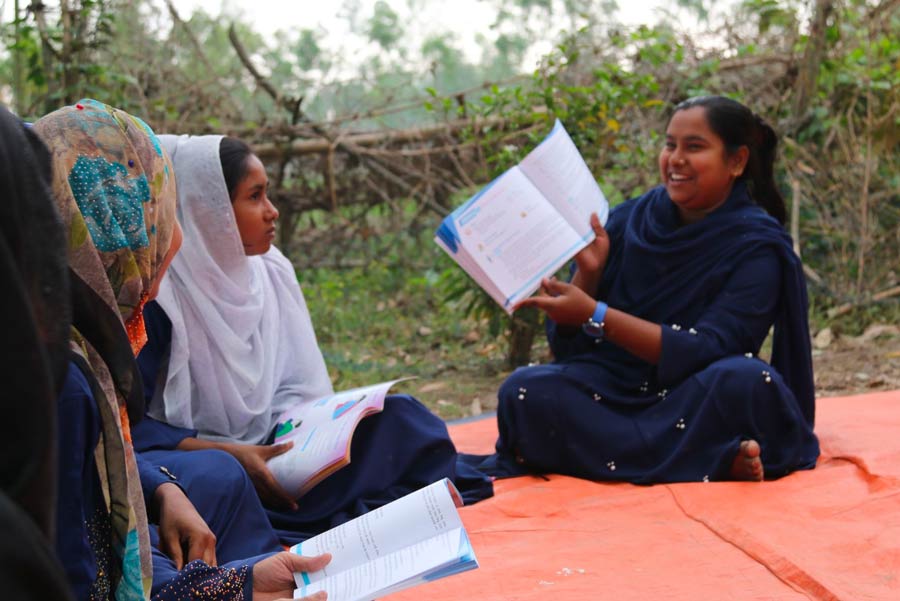 Show formed or revitalized over
1300

community health committees.
These will help to contribute to improved gender responsive and adolescent friendly service delivery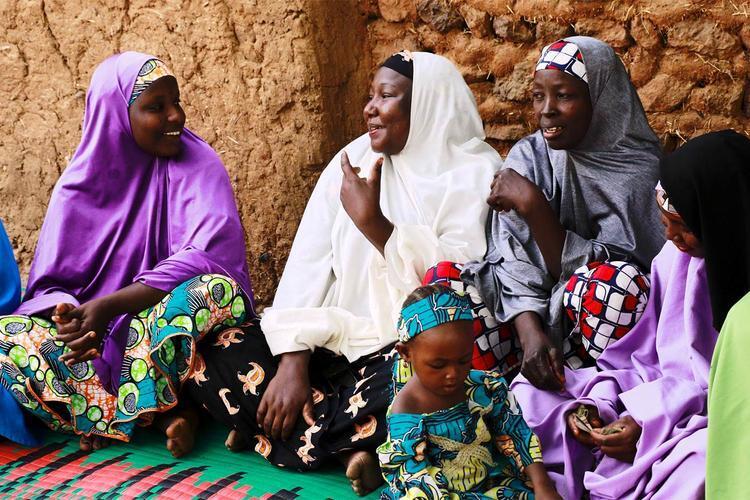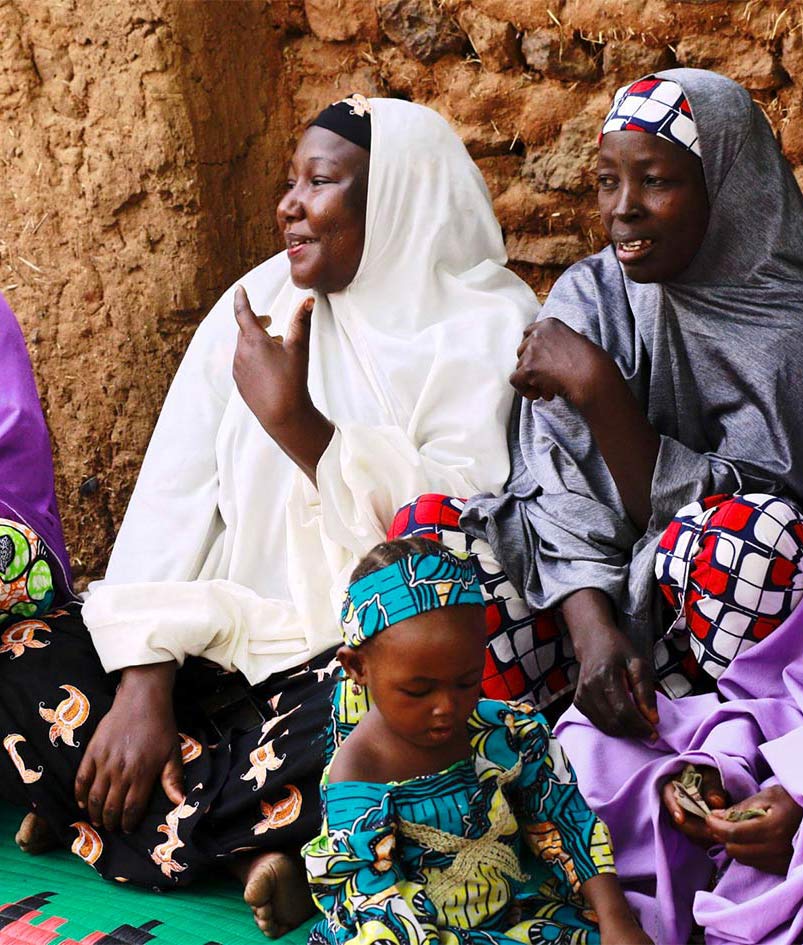 We also work with older women, who are traditionally respected guardians of community values.
SHOW engages Grandmothers' Groups in Senegal, Queen Mothers in Ghana, and 100 Women Groups in Nigeria where older women can learn more about gender equality.
They can also reflect on ways to improve health - including sexual and reproductive health for their daughters, daughters-in-law and granddaughters and encourage their sons to be more supportive and helpful in the household.
Cash in hand
As part of SHOW's gender transformative approach to build women's agency, we worked with women to form Village Savings and Loans Associations (VSLAs). "In all SHOW countries, the VSLA interventions were carefully planned and guided to go beyond the traditional saving and lending model. They became platforms for dialogue on gender equality and the empowerment of women and girls," says Saadya Hamdani, Director of Gender Equality at Plan International Canada.
"Some savings groups were led by health facility staff directly," explains Tahina Rabezanahary, the Director of Program Management and Compliance at Plan International Canada. "The head of the health facility may be the Vice-President of the group, so you could have excellent discussions about maternal, child and adolescent health at these meetings."
In each country, VSLA groups received training, together with a kit including a lockbox to keep the cash, a notebook for records, a passbook for every member, a stamp and ink, and three padlocks and keys. At each meeting, women would contribute cash to the collective box. Every few weeks, women would have the option to borrow money from the box to start a small venture of their own, such as setting up a market stall.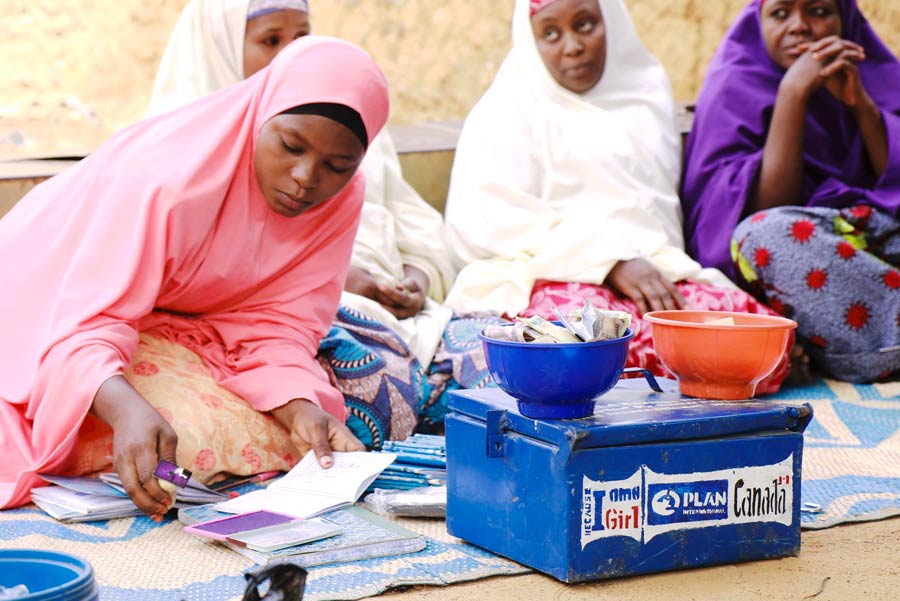 Women learned how to save and manage money individually, manage money as a group, establish businesses, and strengthen their leadership, decision-making and collective action.
I took a loan from the savings group and started to cultivate ginger root. I repaid the loan and still had some profit. I invested this profit into a small seasonal vegetable business. Now I am very happy.
Chandana Chakmavillage
savings group member
kinachan para, bangladesh
Our VSLA provides not only a platform for savings but also a sense of solidarity and space for learning.
Fatima Yakubu
member of Zumunta VSLA group
in Gwadabawa, Nigeria
"Through the VSLA, women could have year-round access to funds," says Theodora Quaye. "When women have money, others have no choice but to listen to them."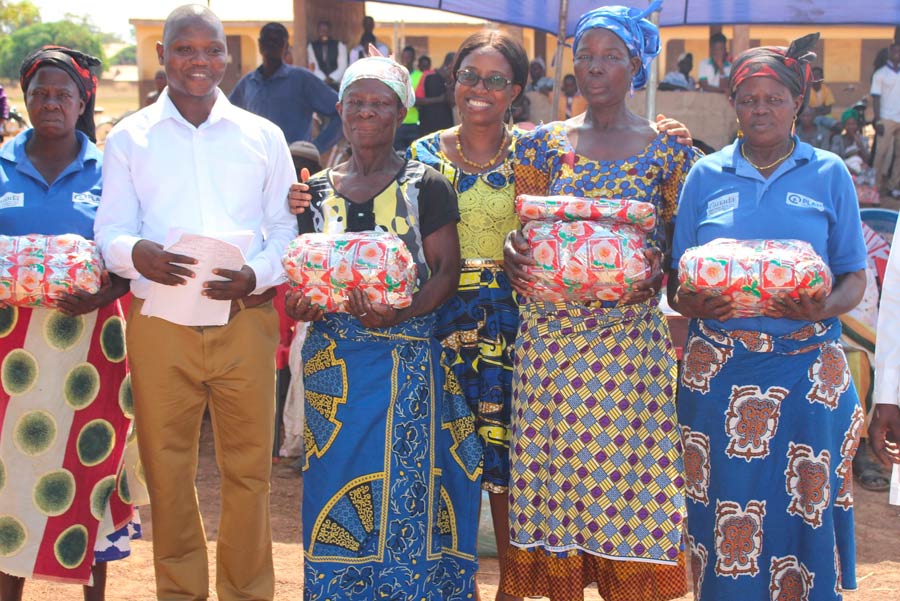 VSLAs saved a total of $673,150. Senegal's VLSAs saved $439,572, and in Ghana, the associations saved $193,397.
---
Men also took part – and had training on why the VSLAs were important for their wives, family income, and the health of their families.
"This orientation opened my eyes," one man told us in Panchari, Bangladesh. "We are thinking of taking a loan from the group to start a small business. This way my wife will be able to contribute to our children's education. From today I will also take part in the household activities and I will encourage my wife to take decisions in our family matters."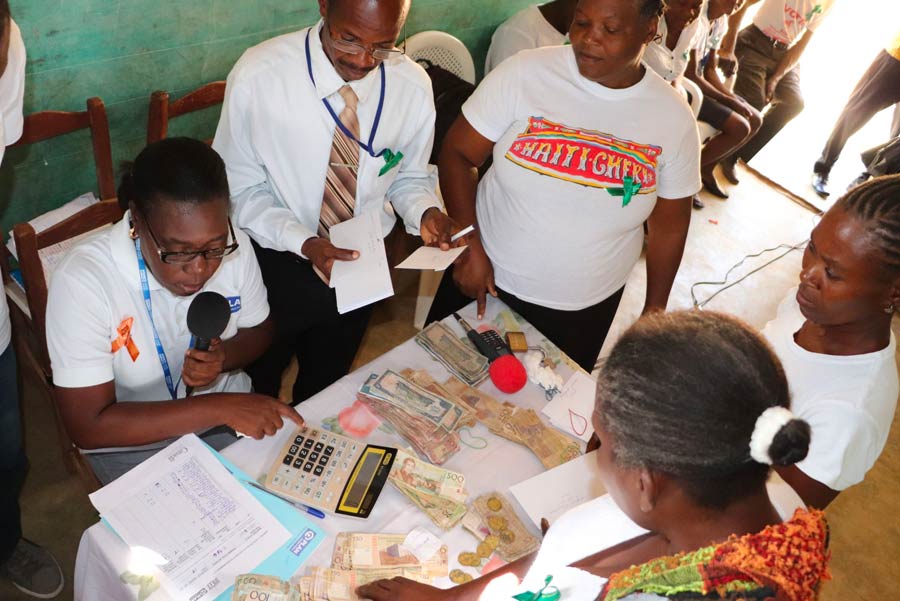 There's also a second type of fund – an emergency 'social' fund that enables women to borrow interest-free, or receive a grant for medical emergencies.
Plan International's VSLA data shows that approximately 80% of the women who made use of social funds in Nigeria, used them to access health services and many of them were able to deliver their child safely in a health centre.
In Bangladesh, an estimated 75% of women used saving group funds to pay for their children's education and health.
"Most of the time my husband is away as he is the only bread winner. I didn't have any money at hand and in emergencies I felt insecure. But now through our group we can save money and use it easily in any emergency. I feel secure." -Beauty Akter, member of Shapla VSG from Ultachari Union, Bangladesh
SHOW project communities in Ghana and other countries took this a step further and connected the village saving association members directly with community emergency transport (CETS) workers. The partnership ensured there was always funding to transport women to a health facility when she needed to go.
"Recently when I fell ill, my mother and I took loans from the VSLA to pay for the hospital bill," a 30-year old woman from a Ghanain community told us. "The ambulance operator came for his payment only after I had been discharged. This is a huge change that the SHOW Project has brought to our community."
After the orientation by the SHOW Project, I was able to transport 5 pregnant women including an adolescent girl to the health centre. I was later paid the transport fares. I'm happy that each woman had successful deliveries.
YAW
Emergency transport operator Adaklu, Ghana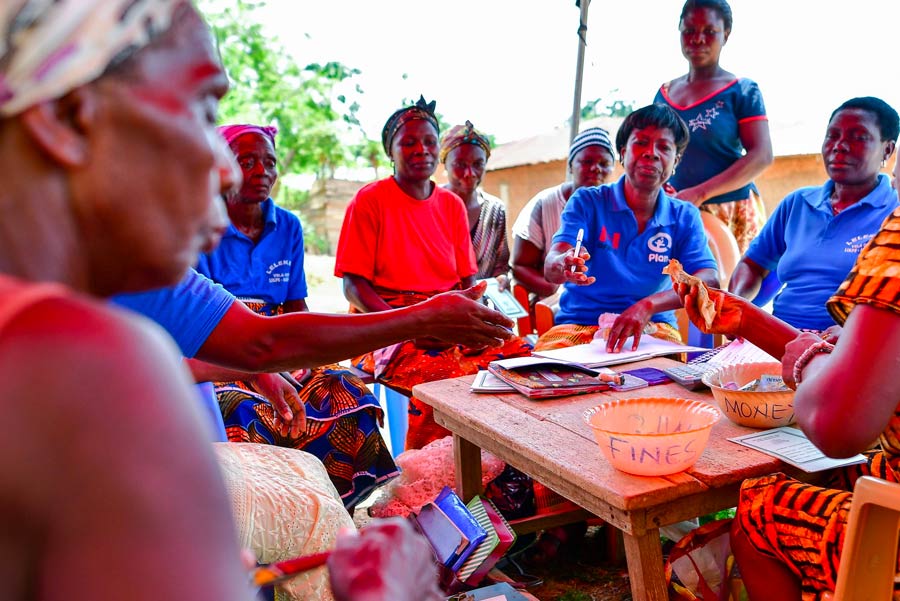 THROUGHOUT SHOW, COMMUNITIES FORMED MORE THAN 1400 VSLAS
And communities continued to demand them. In one community in Ghana for example, there were two VSLAs initially , and they were so popular, people in the area formed twelve more using seed funding from the original VSLAs. In Haiti, communities requested to add 15 additional VSLA groups.
---
"These VSLAs will be sustained for many years to come," predicts Theodora Quaye in Ghana. "People really feel the benefit."
---
Aisha Dantsoho, the Permanent Secretary for Women and Children in Sokoto state in Nigeria agrees. "The VSLAs are making women more buoyant. More women want to join the groups. We're trying to link even more loan facilities and have more opportunities for women to buy more products for their businesses."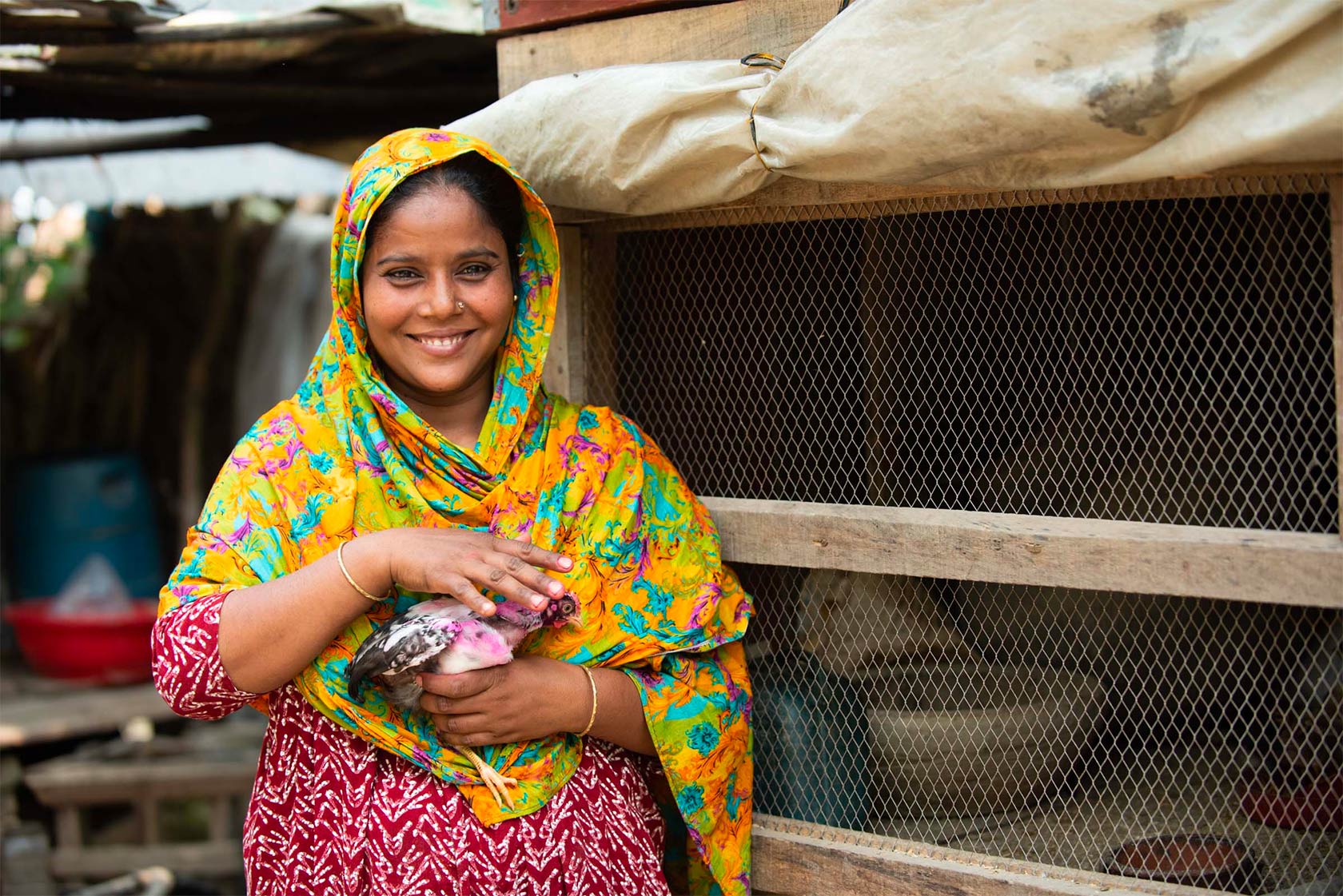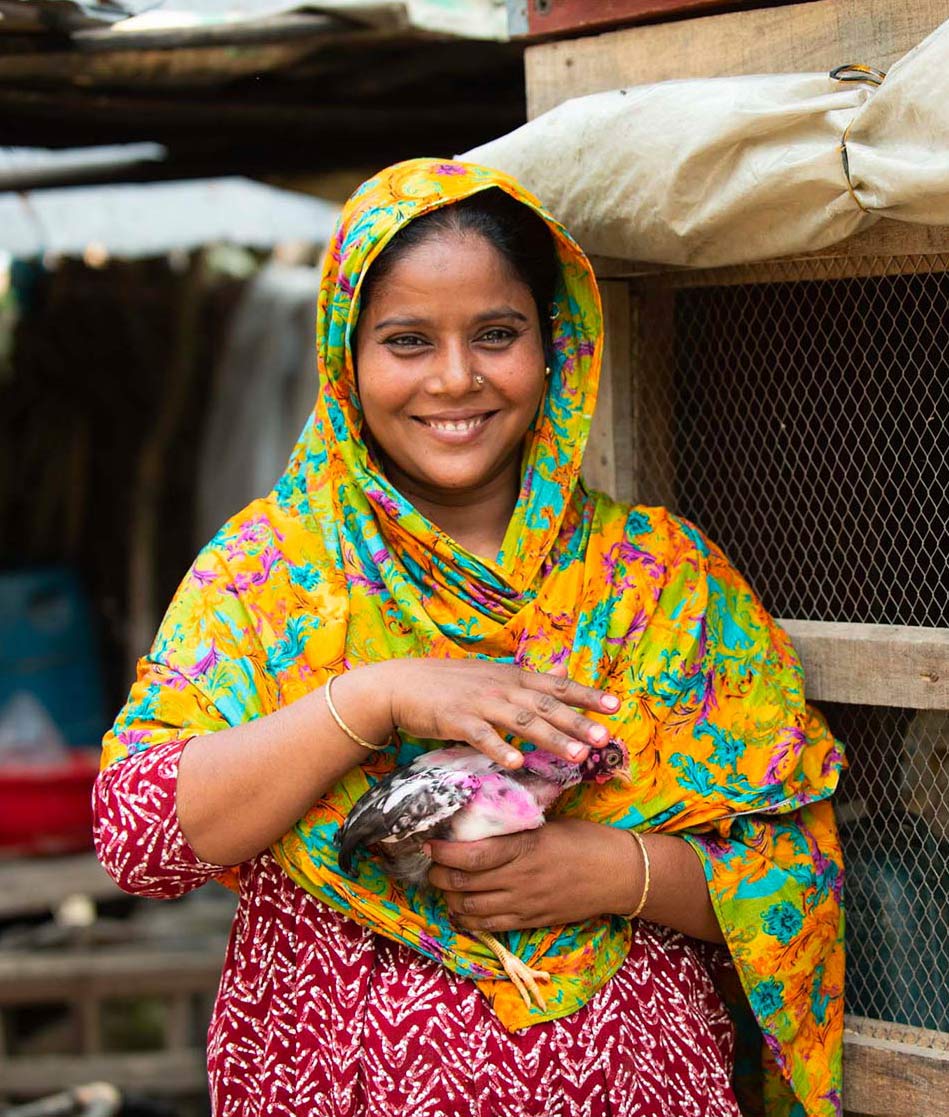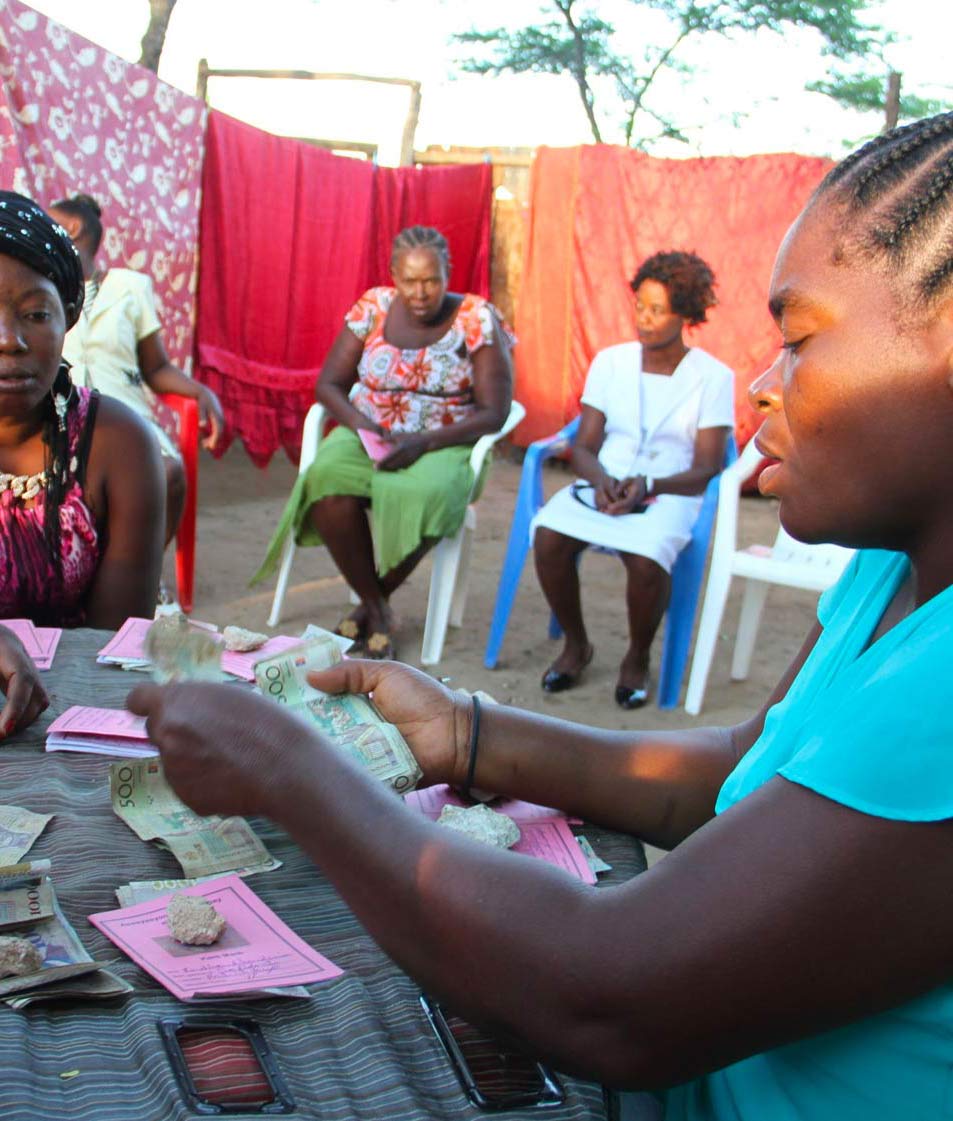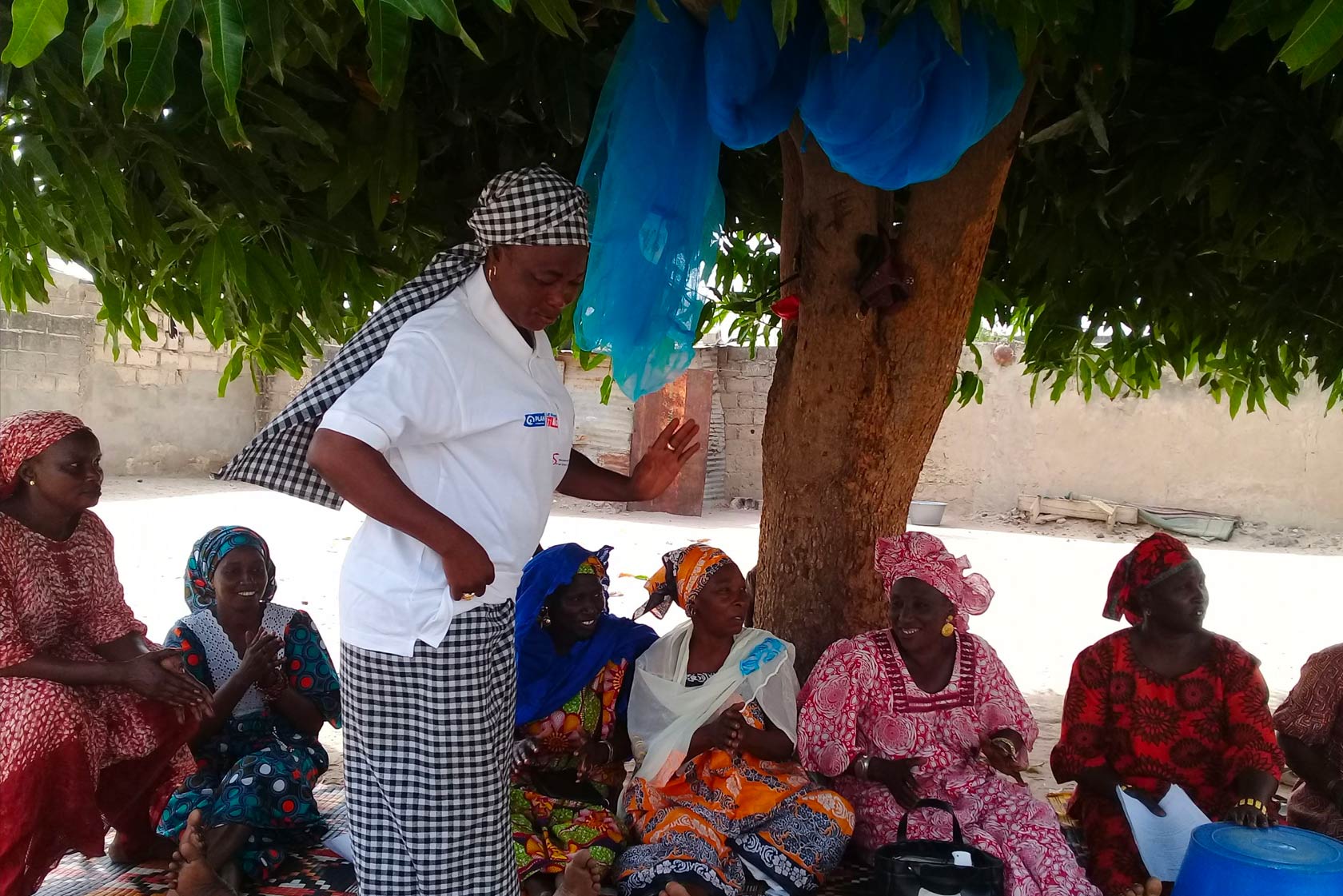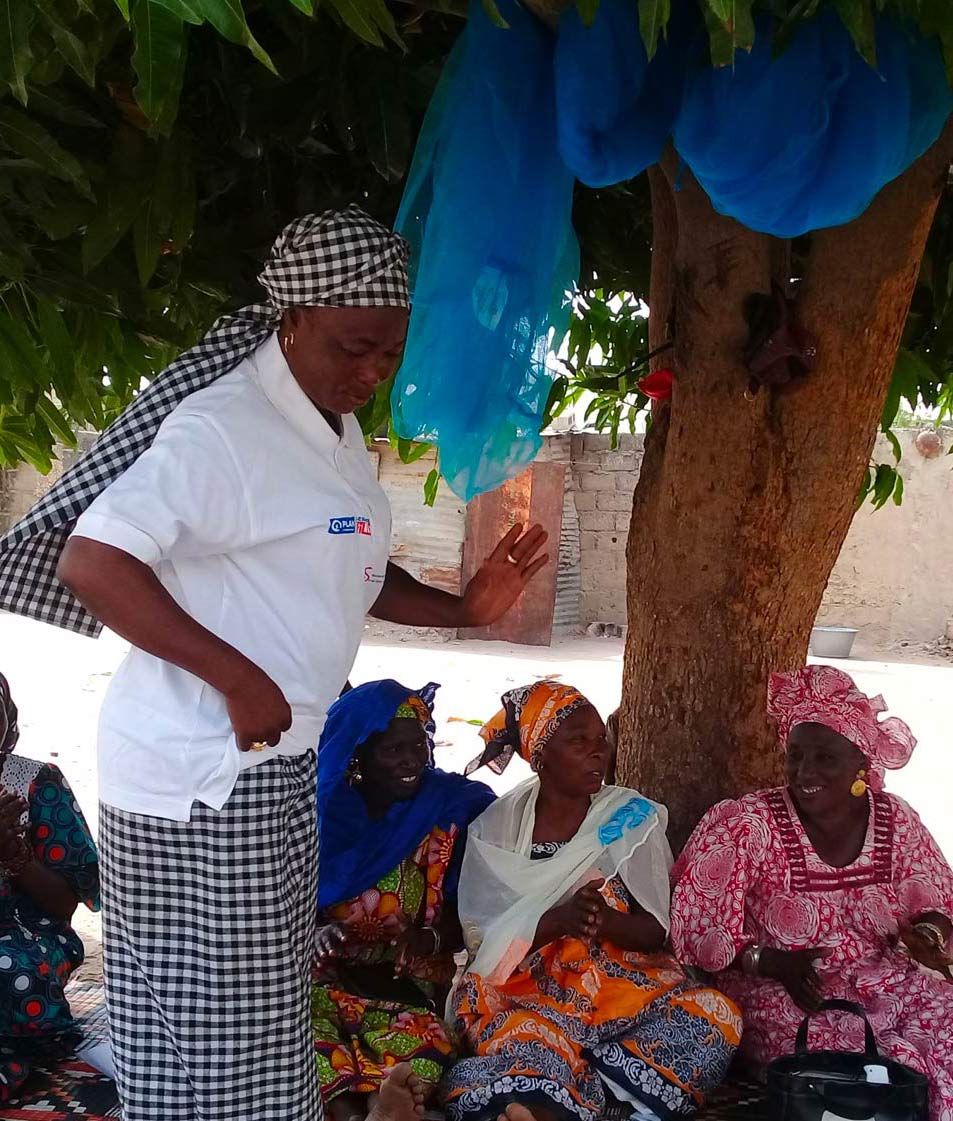 This orientation opened my eyes. We are thinking of taking a loan from the group to start a small business. This way my wife will be able to contribute to our children's education.
Spouse of Village Savings Group Member
Panchari, Bangladesh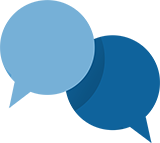 Through the VSLA, women have year-round access to funds. When women have money, others have no choice but to listen to them.
theodora quaye
Plan International Ghana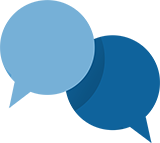 In Senegal, VSLAs saved more than $439,000..
"When a woman has her own money, she can make decisions about her life."
adama toure
Plan international senegal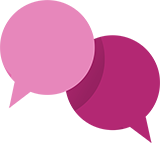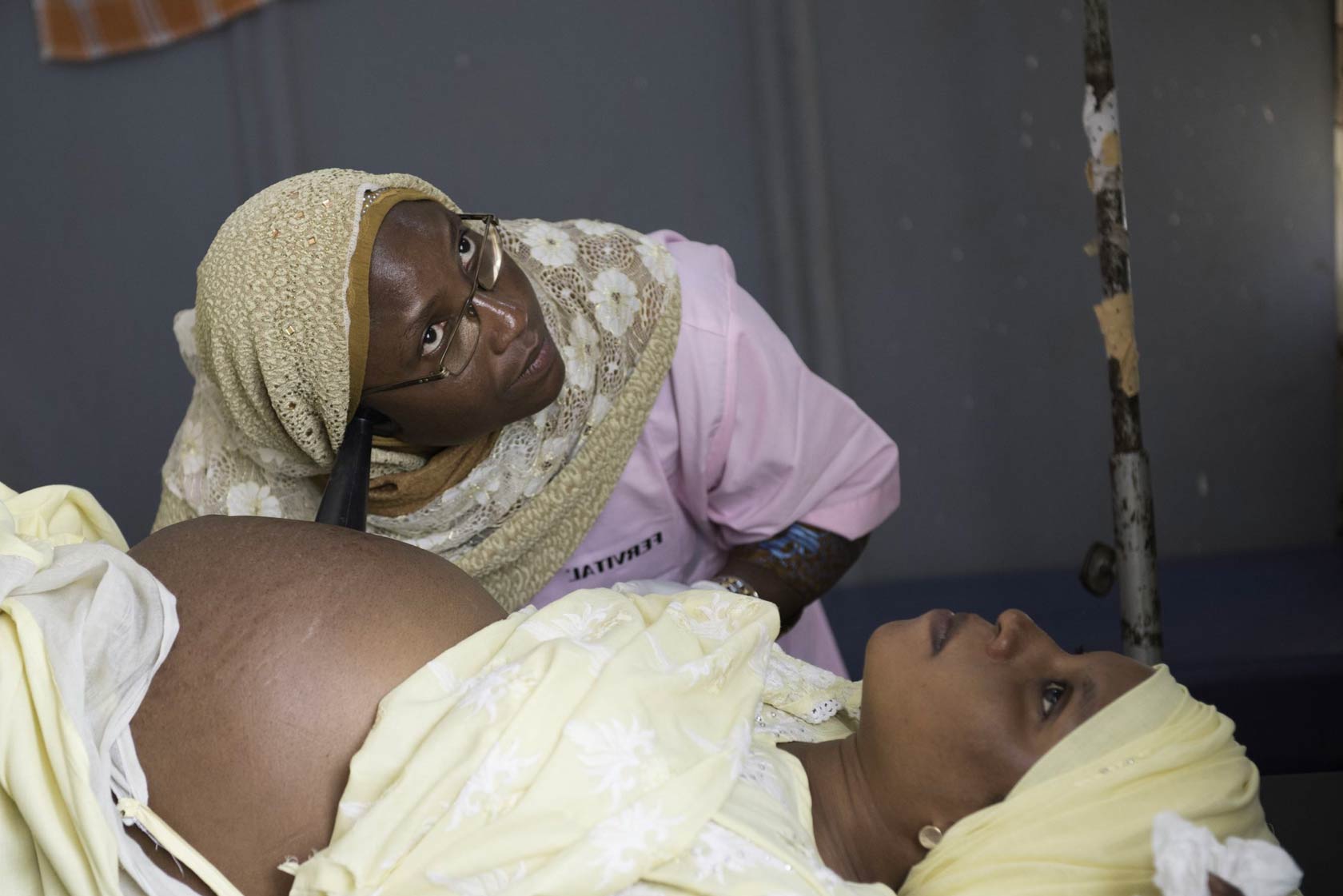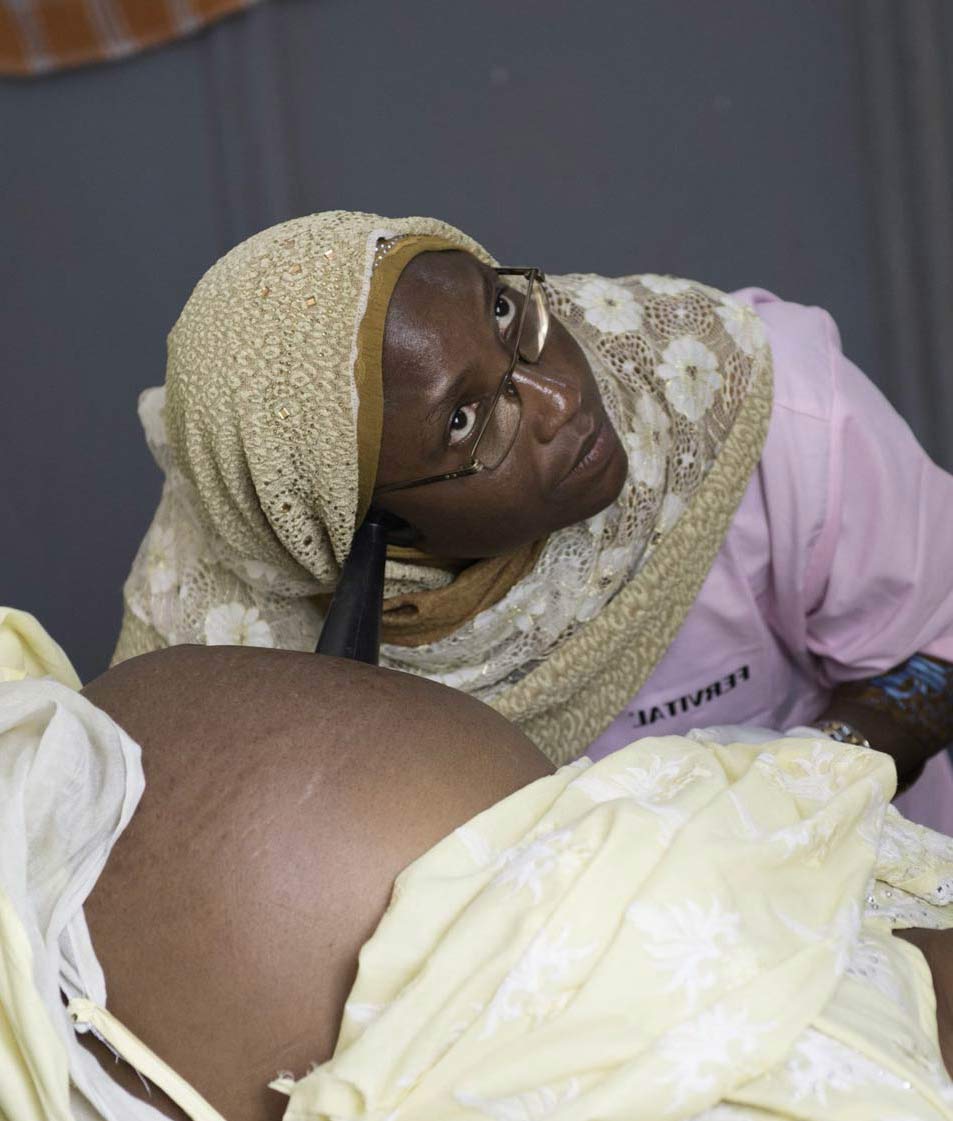 strengthening health services
"When women and girls reach the health centre, the health workers must be able to welcome them with respectful health care, the right services, skills and equipment," says Dr. Mohammed Ibrahim at Plan International Canada.
SHOW partners worked with Ministries of Health, health facilities and communities to build better, gender -responsive and adolescent friendly health services, and to give health workers the skills, equipment and supplies they needed.
SHOW NIGERIA FOCUSED ON TRAINING SKILLED BIRTH ATTENDANTS (often referred to as SBAs) – people who had the knowledge, experience and equipment to provide a positive experience for the mothers during pregnancy, childbirth and after delivery.
In Sokoto State at the outset of SHOW, about a quarter of women were giving birth in health facilities with an SBA. One major issue was a lack of SBAs in the state. However, Nigeria's Ministry of Health took a bold step to 'task shift' and train a cadre of health staff called "community health extension workers" who normally wouldn't be qualified as skilled birth attendants.
The next task was to identify trainers in Sokoto. This was a challenge as there were only about thirty qualified trainers in all of Nigeria. We persisted and identified people in Sokoto, and in partnership with UNICEF, trained a cadre of skilled birth attendants as a pool of national and state Master Trainers.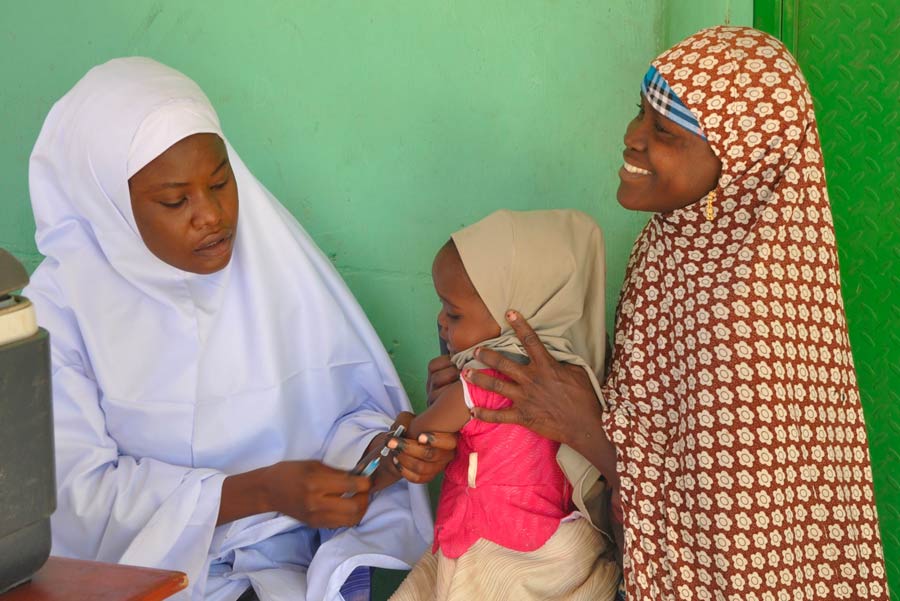 We also learned that pregnant woman felt it was too costly to give birth in a health facility. The health care provider may have been 'free', but extras such as soap, and some equipment were prohibitive for many.
So, we distributed Mama kits – a simple bag containing soap, basic birthing equipment such as surgical gloves, cotton wool, gauze, and a razor blade, together with clothes for the baby.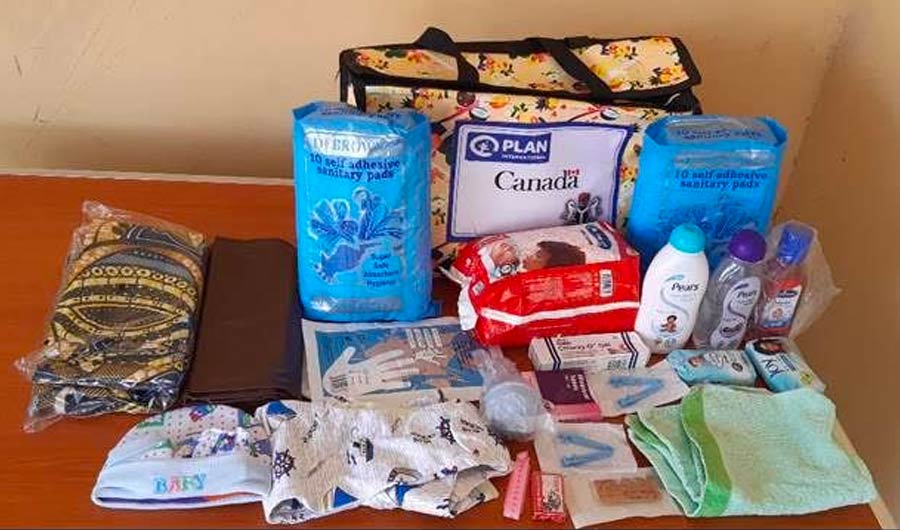 Through male engagement, men were also encouraged to accompany their wives to the clinic and join their partners in consultations with the health professional. In addition, community volunteers were knocking on the doors of pregnant women, encouraging them to give birth in a facility.
Basically, the community is getting the same message reinforced everywhere. go to the health facility to give birth by a skilled birth attendant!
Dr. Kabiru Atta
head of social development
plan international nigeria
When a woman arrived at the facility with Mama kit in hand, she found a skilled worker who could help her deliver her baby on a clean bed, with clean water, toilets, and a place for her husband to sit and support her.
More than
6500

community health workers, mostly women, were trained in gender-responsive and adolescent friendly counselling and health service delivery.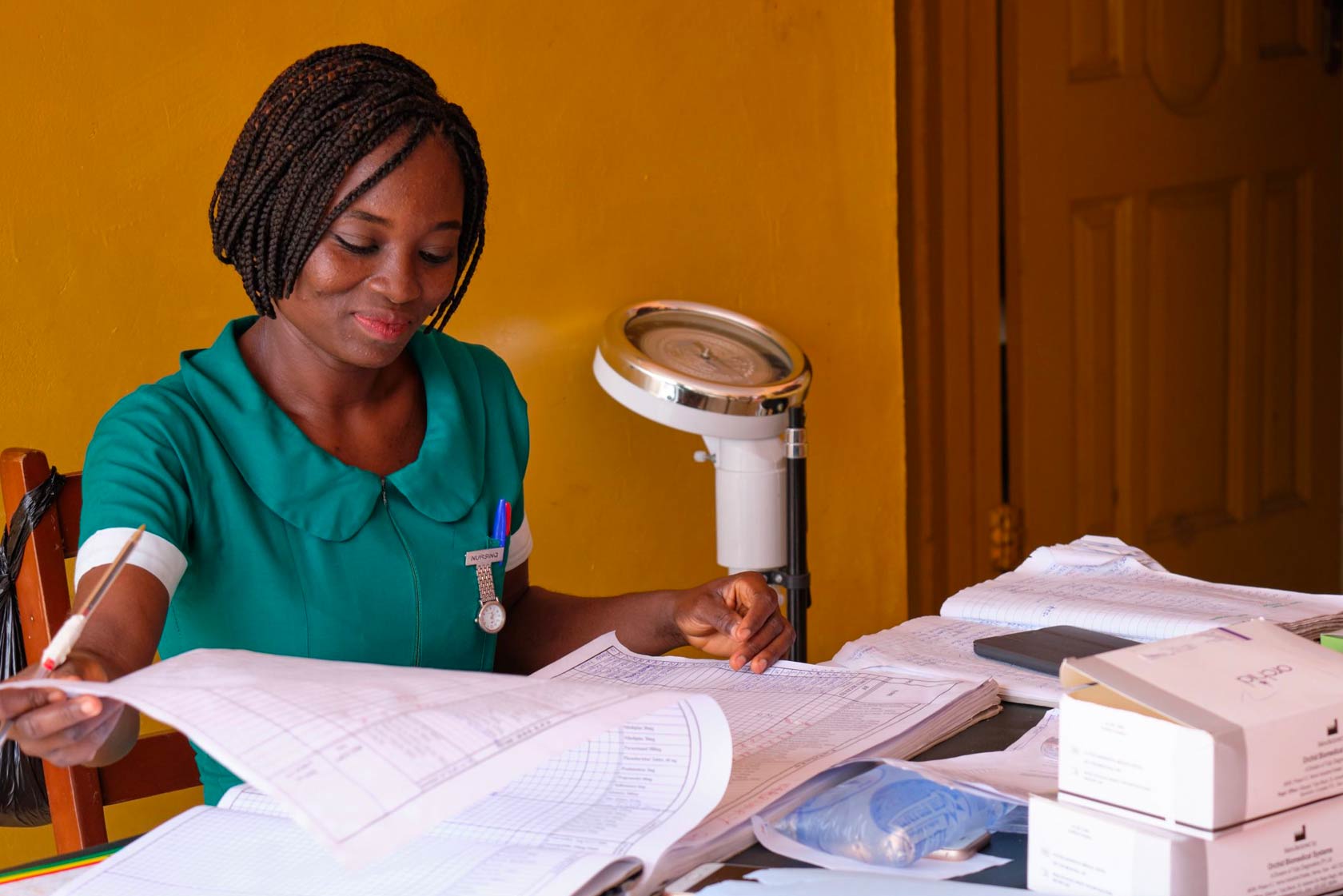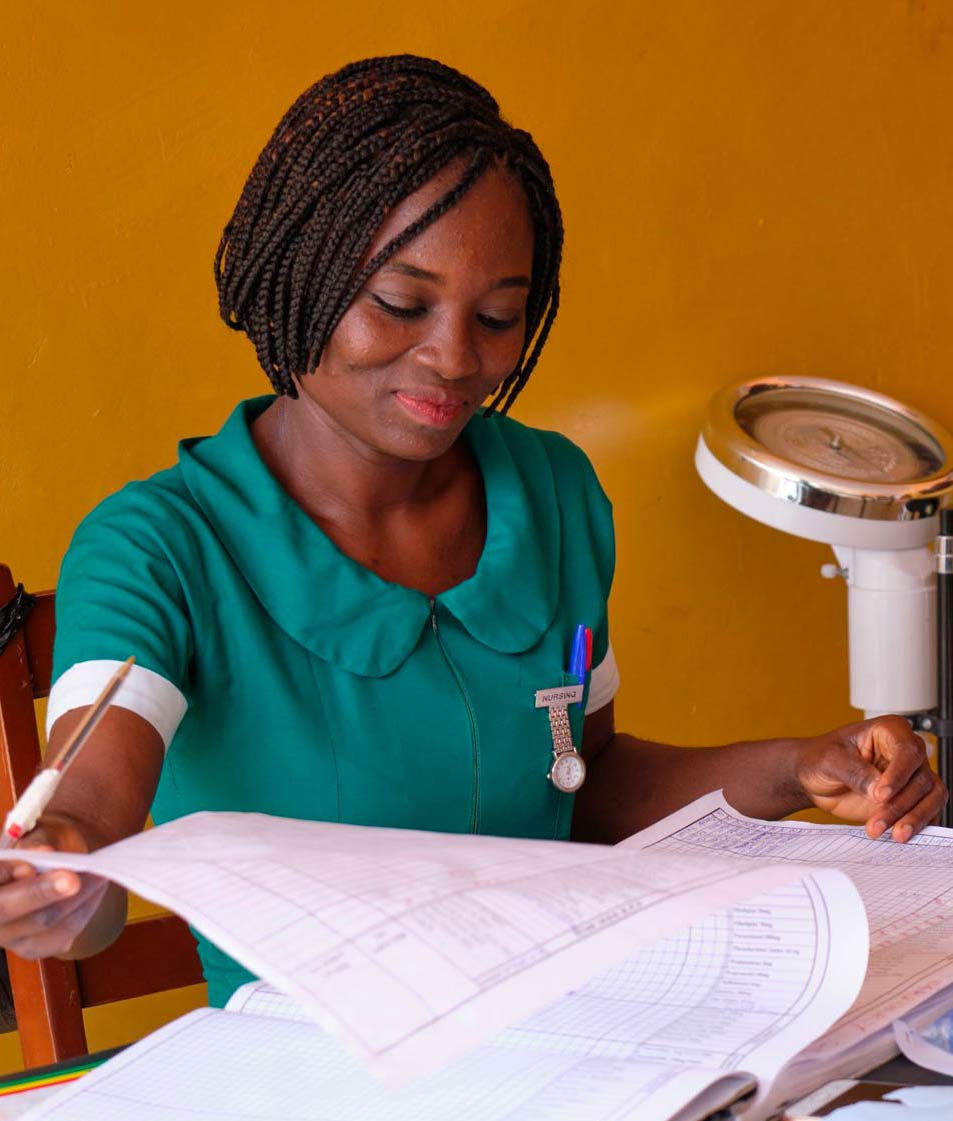 Accountability
It's been said that the plural of anecdote is data.
At Plan International, data is essential to our programming. It shows us where we're progressing, whether we're meeting our goals and where there is room for improvement. This in turn fosters accountability – the evidence that we are doing what we promised to do.
Sharing evidence with communities, partners and Government fosters collaboration and evidence-based planning. Without evidence and collaboration, health centres are poorly maintained, money spent on improvements can be wasted, and communities are frustrated.
Accountability is a SHOW pillar.
For example, the baseline and midterm surveys conducted in the communities in which we were working were time consuming and at times, complex to administer. But they were vital. They helped us to compare where we started and how far we'd come. That data also helped us to fine-tune or adjust programming if the expected improvements weren't happening.
The lessons drawn from data analysis, shared through our extensive knowledge management* Knowledge management reports are linked in the Learn More sections of this web series. documentation helps us and other development agencies, governments and donors design and improve our programs. We're looking forward to completing and sharing endline surveys in the months to come.
We also wanted to avoid the pitfall of sending data only up the chain, and away from the communities who own and shape the programs directly.
"Regular data collection data is the starting point," says Colleen Keilty, Senior Monitoring and Evaluation Advisor at Plan International Canada. "But it needs to be shared with and used by local stakeholders. In SHOW, we worked closely with government officials, community leaders, local health workers as well as community members to review data with a gender lens, reflect on whether services were meeting their needs, and what they wanted to strengthen or change."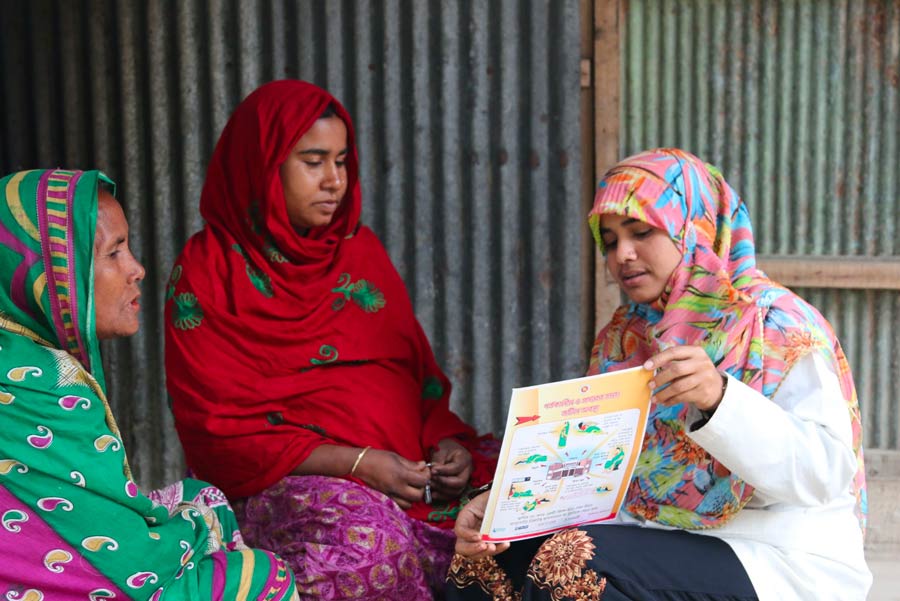 In Ghana for example, all SHOW partners gathered for a workshop where they examined the midterm survey results. They analysed data through a gender and adolescent-friendly lens, and broke it down into age and sex categories to encourage gender responsive planning and discussion on gender equality and adolescent sexual and reproductive health and rights.
At the workshop, participants identified that women and adolescent girls didn't know enough about the danger signs during pregnancy, or what to do about them. Local health officers returned to the communities to hold 'community reflection meetings' where they could discuss the danger signs, improve messaging, understanding and future action that would protect lives.
Data collection systems can also make a big difference. In Bangladesh, for example, SHOW used the power of data to create a better health care referral system. The traditional system used paper slips to refer women and adolescent girls from a local health clinic to a hospital that was better equipped to manage a risky birth.
SHOW supported a new SMS-based system that sent complete information about the patient, her condition and the status of the newborn by SMS to hospital as well as to local partners working in the community. This was also linked to rickshaw and motorized ambulance drivers who would know where to pick up the patient and where to take her – reducing waiting time and risk.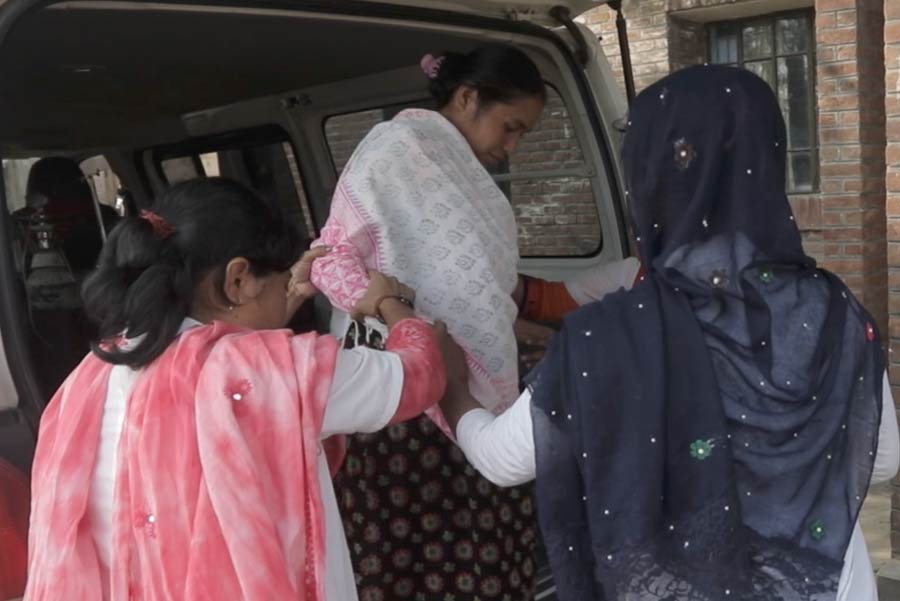 The new system, called "Maternal Awareness and Referral Tracking System", or MART, helped all SHOW partners track referrals through a web-based portal that provided an overview dashboard, or more specific information about a village health centre. With that information, supervisors could help local health workers improve their own ways of working.
"Accurate data, shared with all partners, promotes knowledge, holds programs accountable and most importantly empowers women and girls to be active in their own health and the health of their families," says Rudy Broers, Director of Monitoring and Evaluation at Plan International Canada.
"We will continue to support national and community systems that put data and evidence into the hands of everyone who can use it."
rudy broers
Director of monitoring and Evaluation
Plan International Canada
The results are exciting. Half-way through SHOW, we saw an increase of deliveries with skilled birth attendants from a quarter of women to a third. There is still work to do, but achieving this much gain in a short time proves what can be done.
Dr. Kabiru Atta
Plan International Nigeria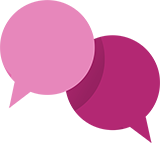 Read the NEXT story in this series about how the SHOW project empowered adolescent girls and boys, and BACK to go to the full series!

---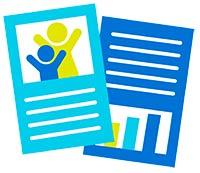 Click the links below to learn more about the show project's actions to empower women to achieve improved mnch outcomes
​
Join our mailing list to receive updates
By signing up you agree to receive our emails.