Placeholder for mobile shadow

Impact of advancing gender equality on health of women and girls
The goal of our Strengthening Health Outcomes for Women and Children (SHOW) project, as the name implies, was to improve the health of women, girls and their children. Through our work we contributed to this goal by advancing gender equality. The impact of this project has been transformational for communities and we take pride in the fact that the changes are sustainable and create new possibilities for future generations.
Explore this six-part multimedia series by scrolling through the content below to learn more about how this gender transformative* Gender transformative projects have an explicit rights-based intention to transform unequal gender power relations which are often at the heart of many disadvantages faced by women and girls; the focus goes beyond improving the condition of women and girls to improve their social position. Gender transformative projects address the root causes of gender inequality and promote the value of women and girls health project is helping entire communities champion women and adolescent girls' health while moving the needle on gender equality.
​
Show: keeping the
momentum
---
Plan International and its partners are improving health for vulnerable women, adolescent girls and children in five countries by tackling gender inequality, a root cause of maternal and child deaths.
---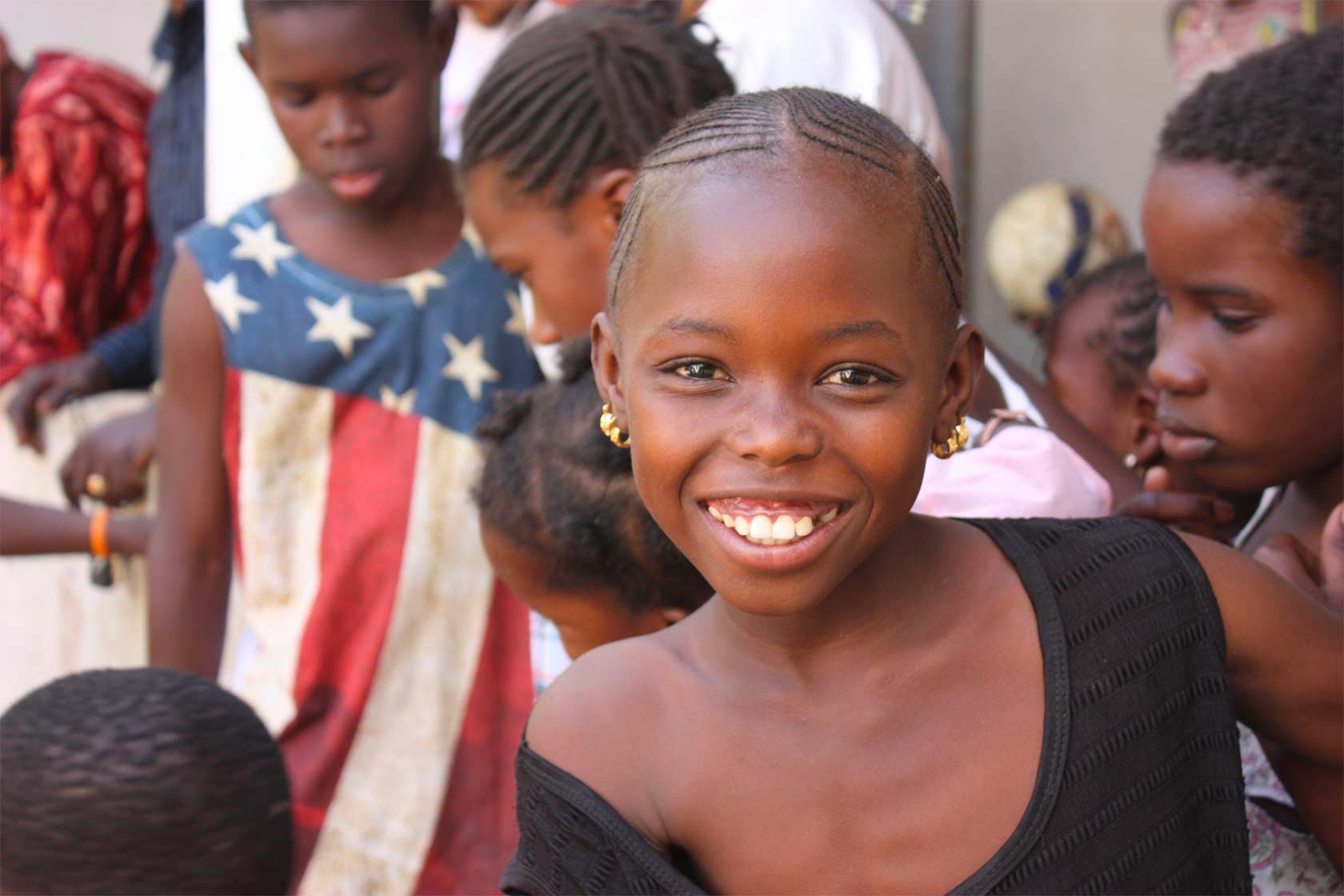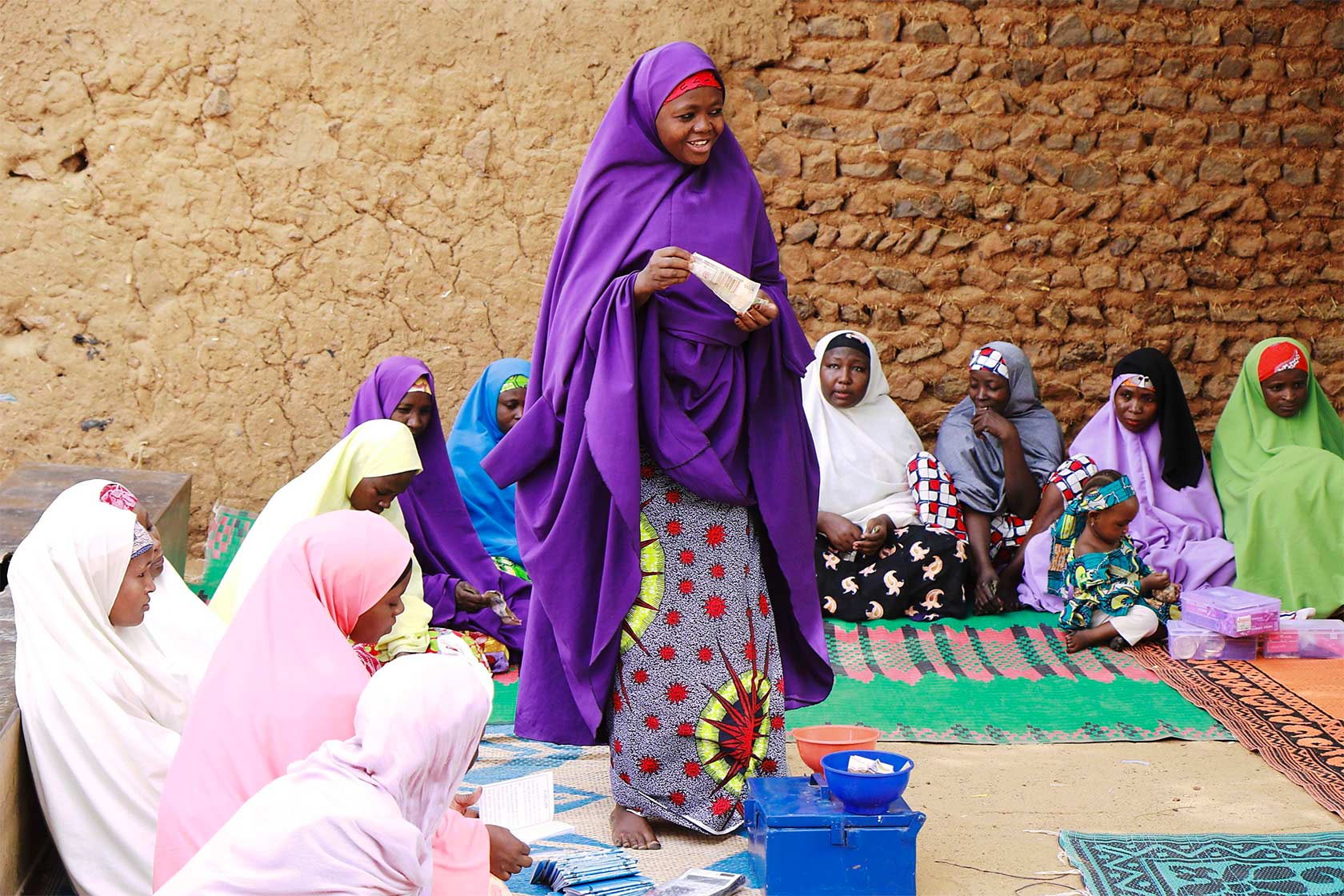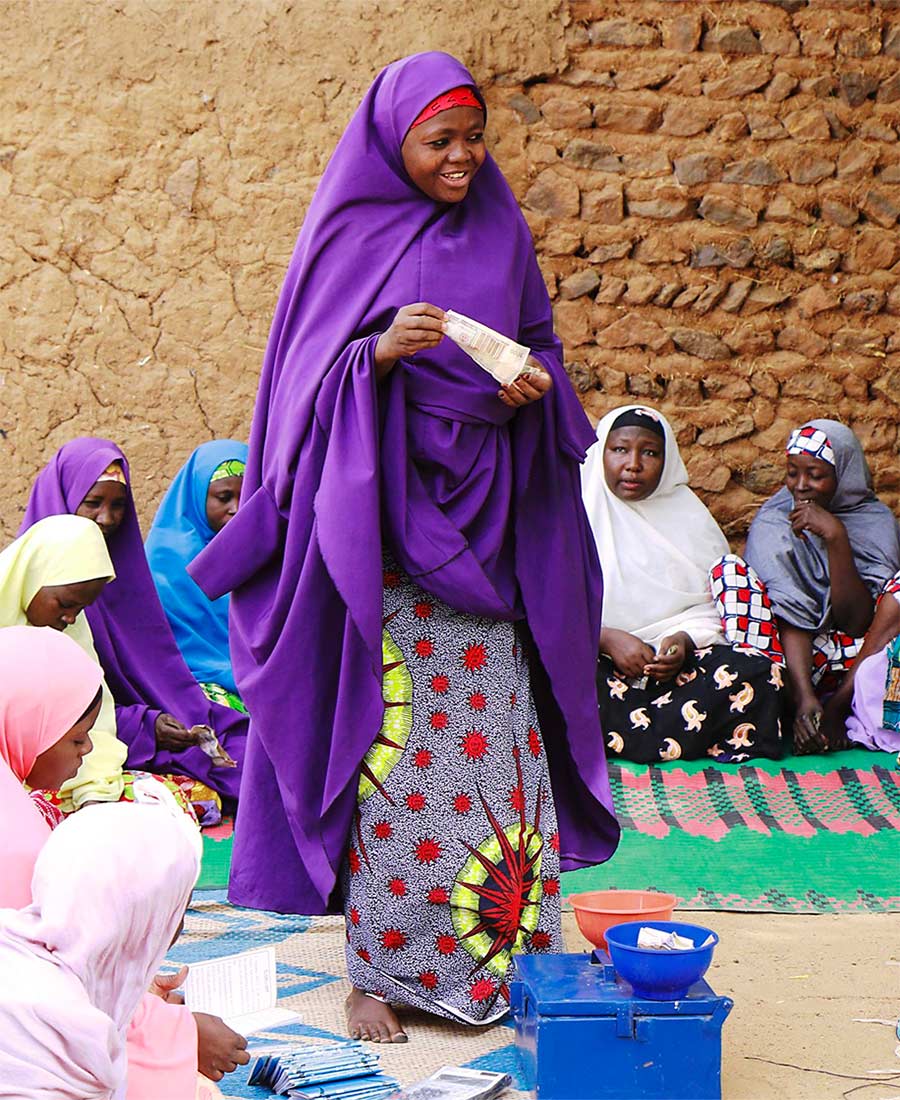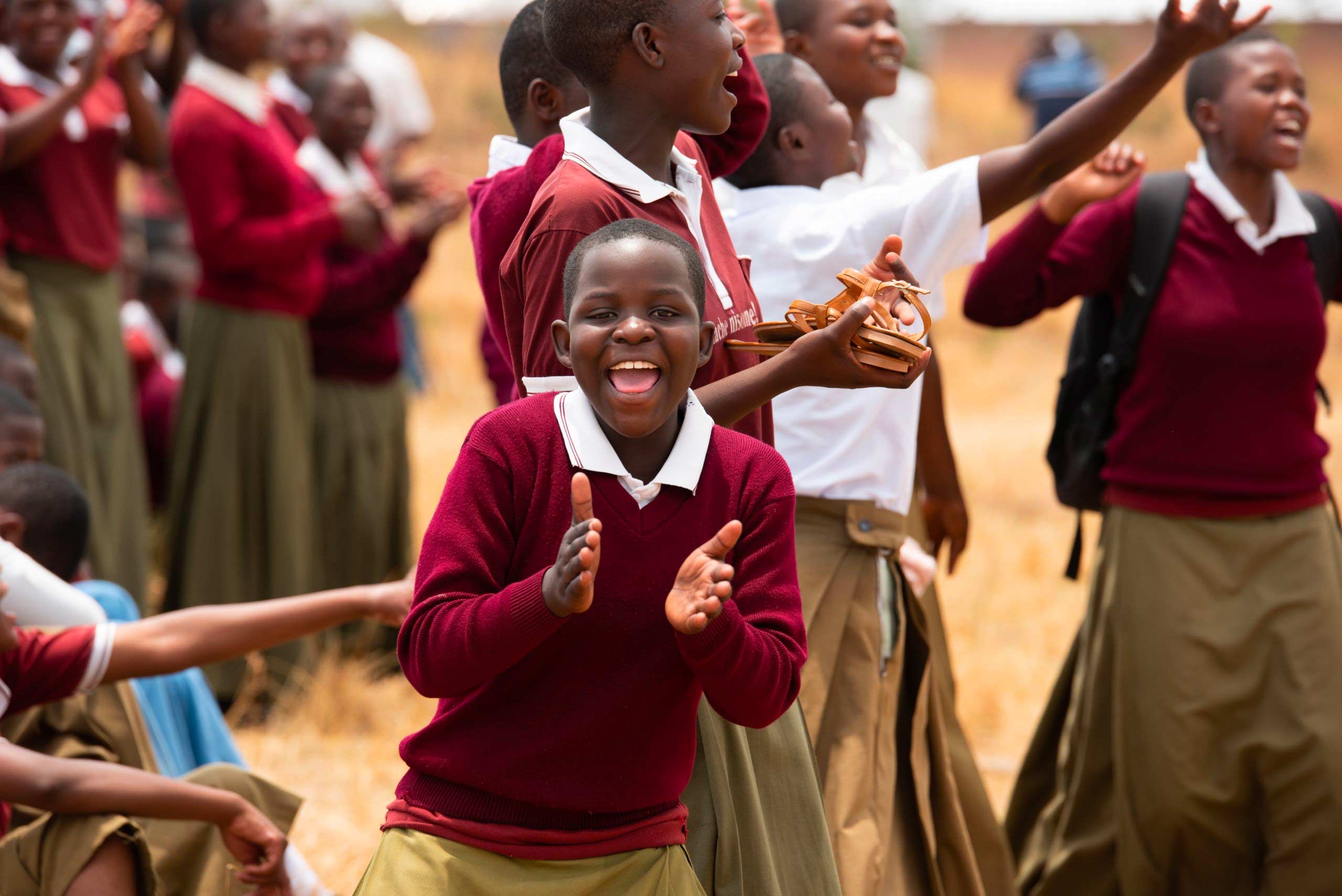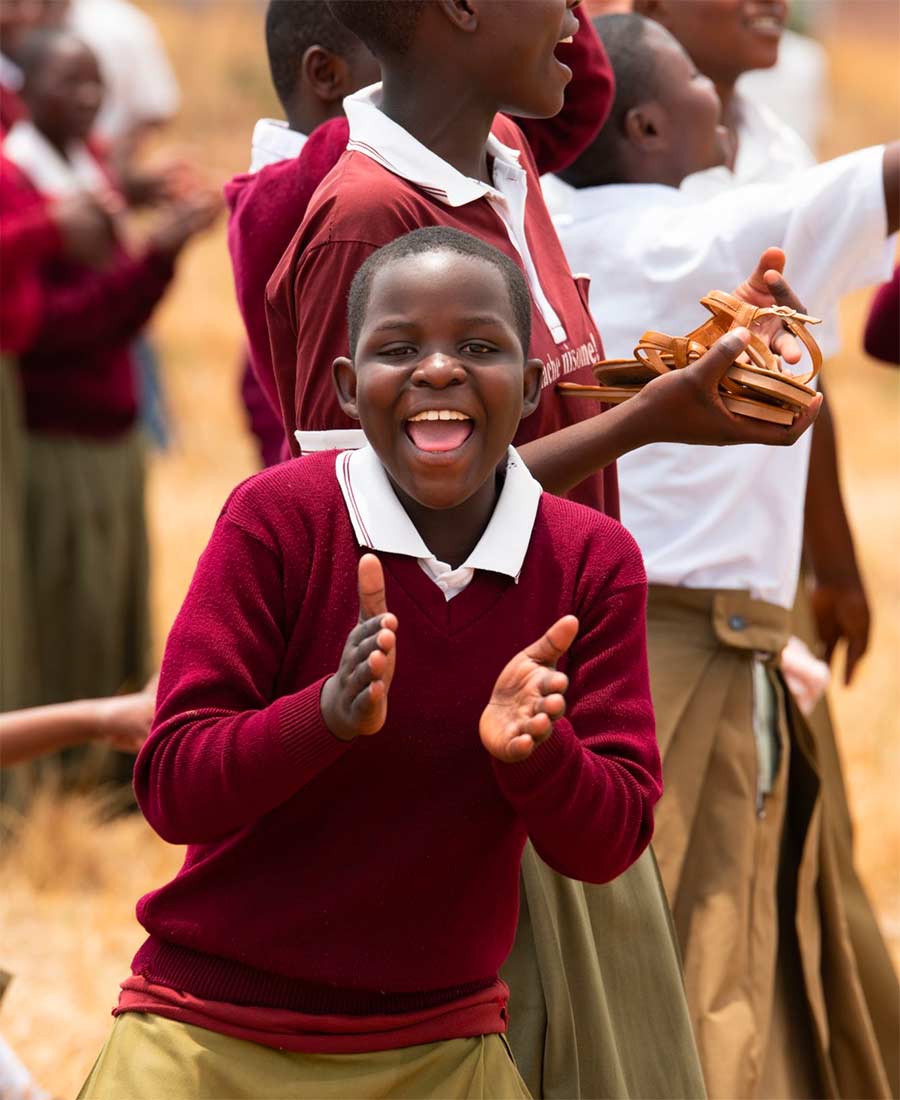 The change in thinking about gender will last for years, especially for the adolescent girls.
Dr. Pierre Despagne
CDS, SHOW partner, Haiti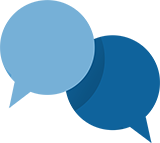 A lot of development projects simply dismantle at the end. SHOW is so integrated, there is no dismantling.
Tayo Fatinikun
LHI, SHOW Partner, Nigeria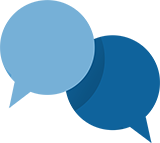 SHOW built on existing structures, and didn't redesign the wheel. That's why the changes will last.
Hafsatu Seti Suman
NORSAAC, SHOW partner, Ghana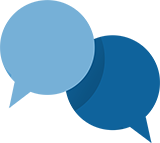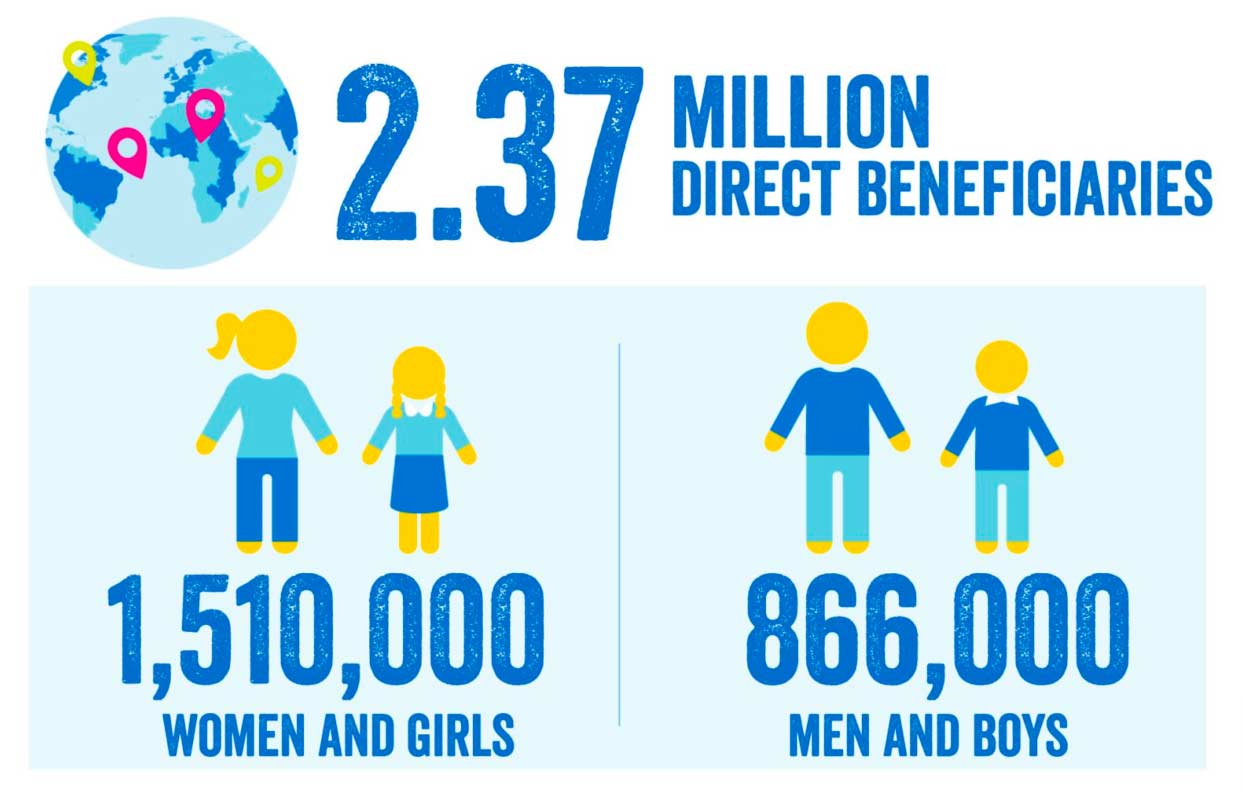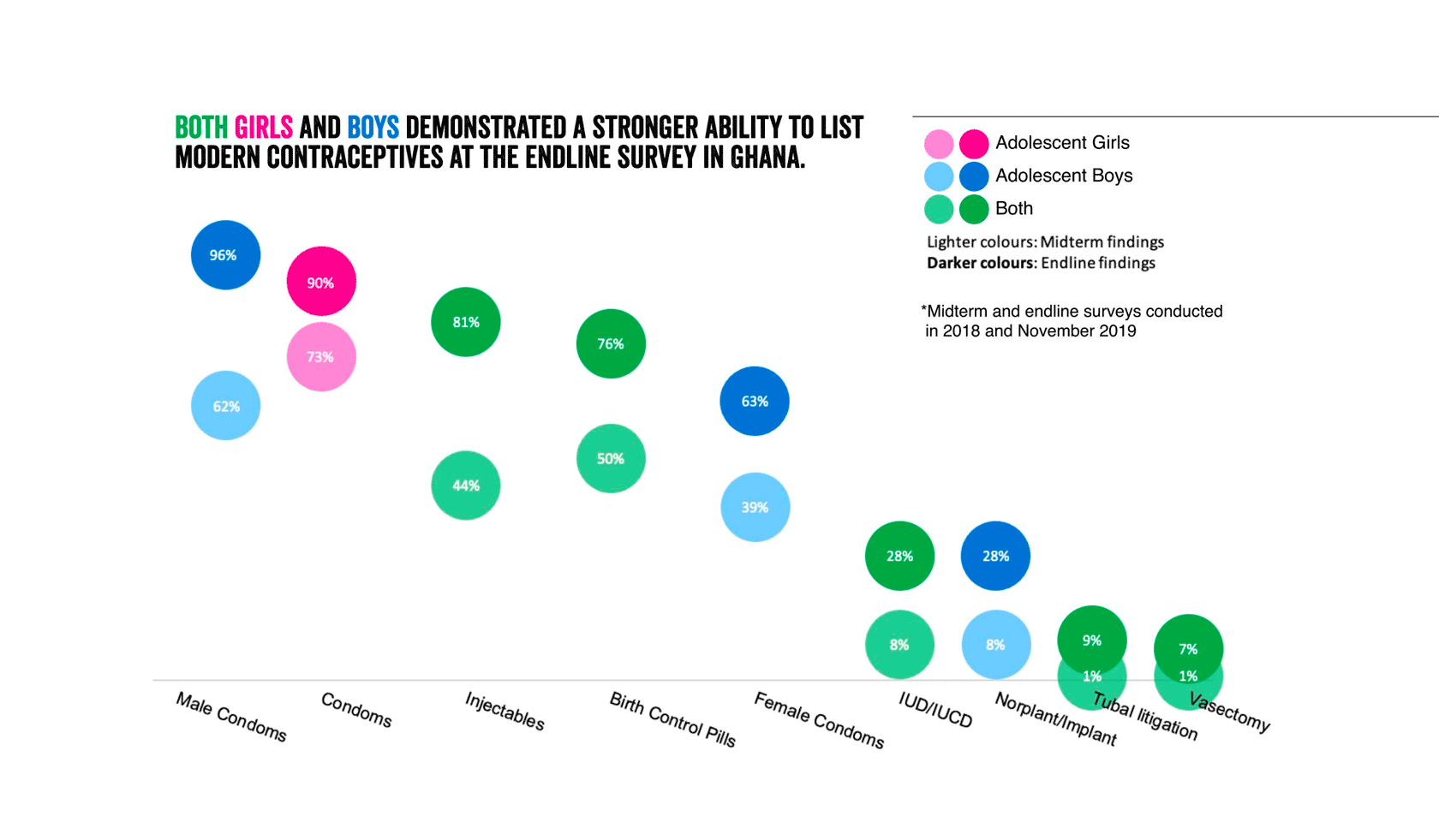 SHOW's gender transformative approach is a bold way of achieving maternal, newborn, child and adolescent health outcomes. We used local information and worked with communities and government health systems to build integrated gender transformative programming that reached more than 2.37 million people directly including more than 1.5 million women and adolescent girls.
We learned along the way. We built sustainable change with improved skills of health care workers, refurbished and equipped health centres, empowered women and adolescent girls, strengthened community bonds and new possibilities for the future of women, girls, boys and men.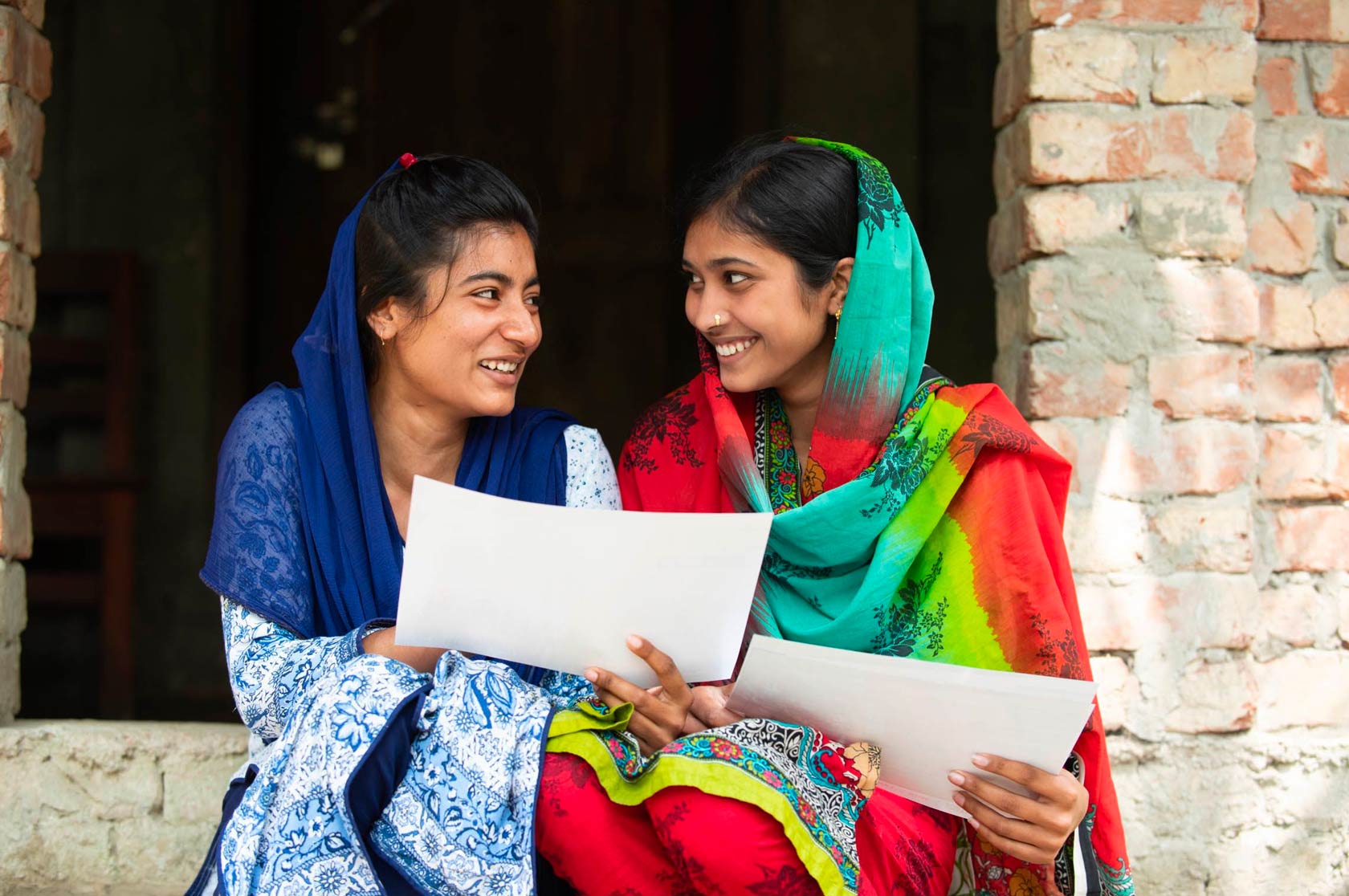 What we learned
It starts with community.
"SHOW is a people-oriented project," says Altaf Hossain, who works with LAMB and led SHOW in Nilphamari district in Bangladesh. "All community leaderswere involved with creating and implementing SHOW, and they really appreciated this."
From SHOW's inception, Plan International knew that change happens with and within communities. "SHOW is community-led," says Michelle MacInnes-Rae, Senior Program Manager at Plan International Canada. "We've really learned and adapted within the specific community context."
At the outset, we consulted directly with people in the communities in which we were working, and through local baseline surveys, identified gaps and their priority needs. This allowed us to tailor programming and helped to create community ownership, which in turn leads to sustainable results.
Community Health Committees, Fathers Groups, Village Savings and Loans Associations and adolescent peer groups involved the same concepts in all countries, but were adjusted to fit the local context.
For example, local surveys showed that grandmothers are very influential in Senegal and Ghana, so SHOW engaged with "Granny" and "Queen Mother" groups so they could learn more and lead on gender equality and sexual and reproductive health and rights of women and adolescent girls.
In Nigeria, SHOW worked closely with religious leaders to write a manual of teachings from the Quran and Hadith that supported gender equality and health for women, children and men.
In coastal Bangladesh, we created tailored radio programs for men to learn and think about gender equality and the health services their wives and daughters need.
Plan International also partnered directly with civil society organizations that knew the regions well. "SHOW put community at its heart," says Tayo Fatinikun, the head of Life Helpers Initiative, which has worked in Sokoto State in Nigeria for many years.
HOW really emphasised community ownership, and strengthened people's skills and knowledge so they could work in their own community. That was a strong plus.
Tayo Fatinikun
LHI, SHOW Partner, Nigeria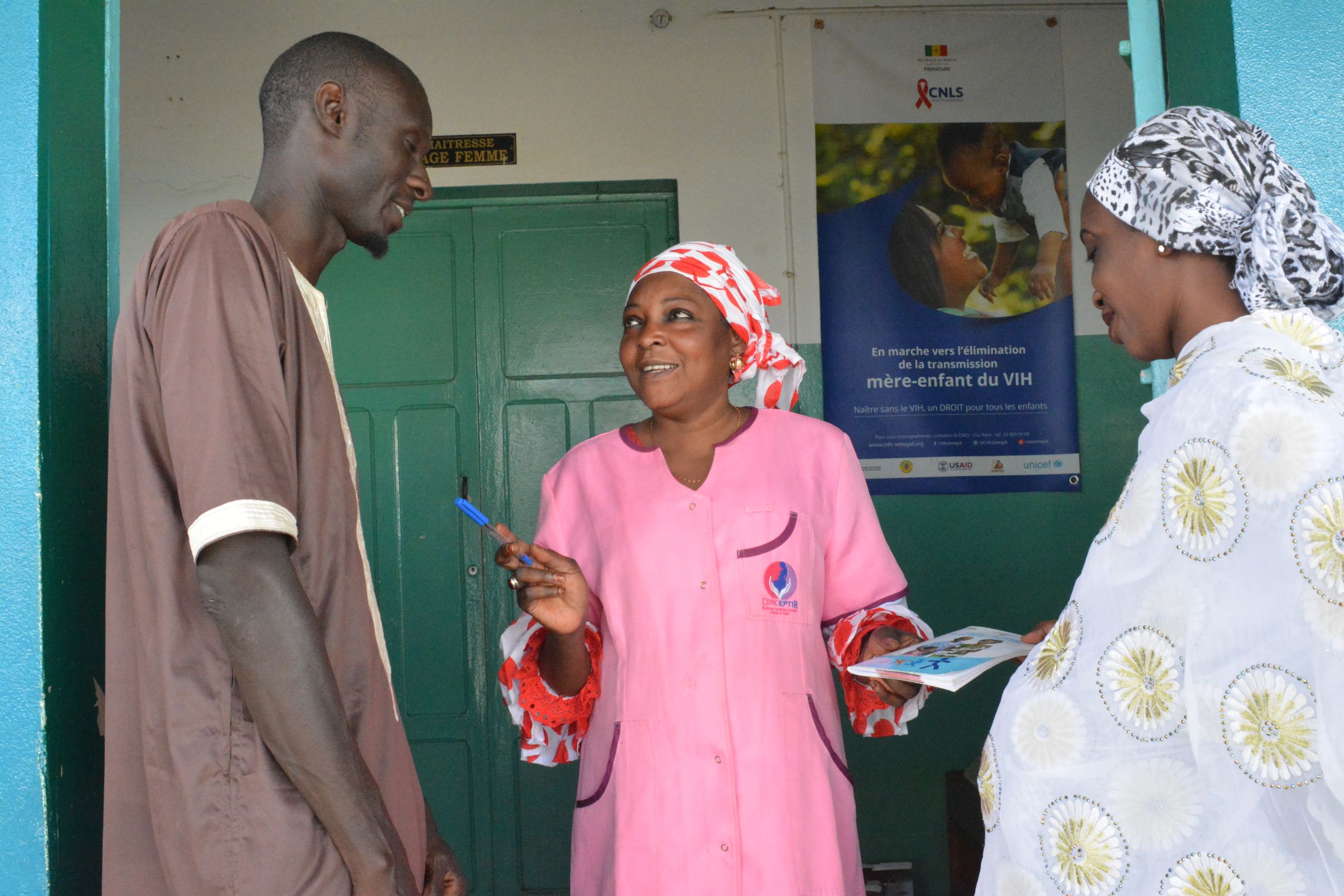 Build together with government
We worked with national and local governments from the beginning, to reinforce existing services and structures rather than build parallel systems.
In Ghana, Hafsatu Sety Sumani describes how SHOW strengthened existing structures and skills within the Ghana Health Service, including the skills of community health volunteers, governance of community health committees and the local emergency transport committees. "We had to help build their capacity, but not redesign the wheel," she explains.
"We worked with SHOW from the very start in 2016," says Mansour Diouf, who works in gender equality with the Senegalese national government. "We worked together on everything – the planning, the implementation, the supervision."
In Senegal SHOW expanded on an existing program called the School for Husbands, which backs husbands who support their wives to advocate to other men. They are similar, but not the same as the Fathers Clubs, where men spend more time in self-reflection. To support the existing School for Husbands, SHOW expanded their numbers says Mansour Diouf, which he says was an effective way to promote gender equality.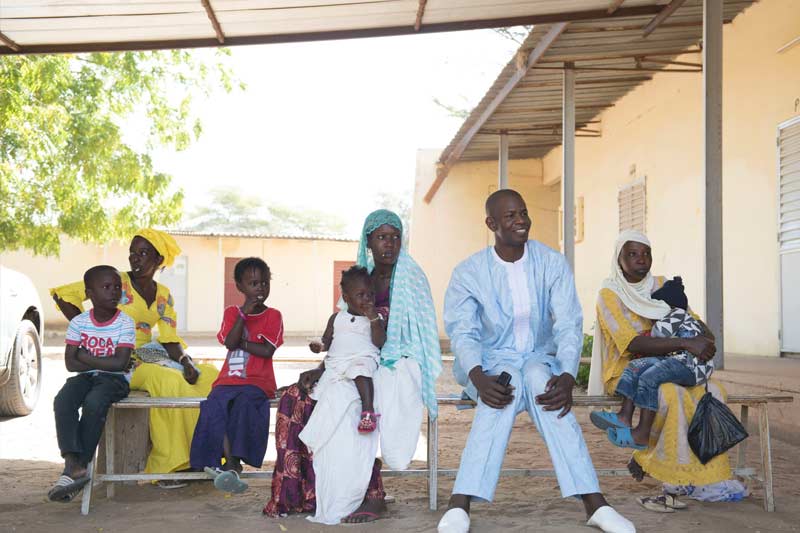 In Sokoto State in Nigeria, just about every SHOW activity is linked to the Ministry, says Amina Abdu, who is the State Director of Community Health. "From the start it's been a very good partnership with Plan International. We started by establishing a baseline together, and they have worked with the State on all of the activities throughout."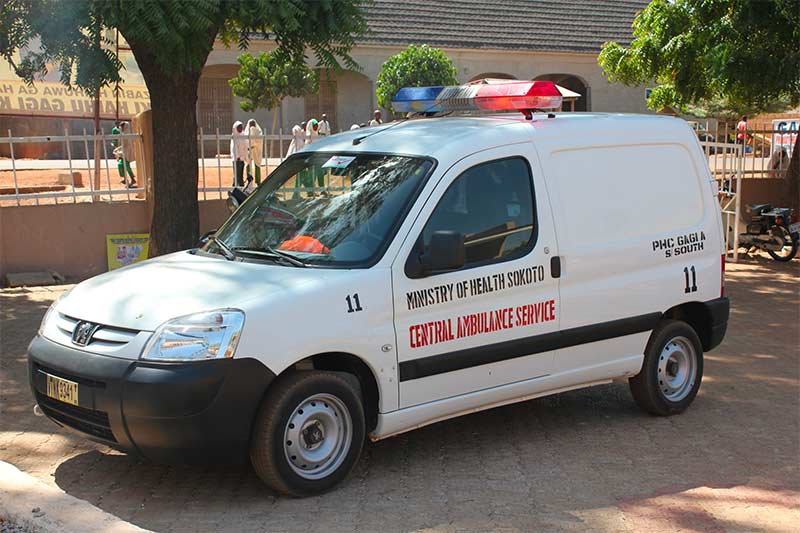 "What's impressed me most is the partnership we have with the governments," says Michelle MacInnes-Rae, Senior Program Manager at Plan International Canada. For example, she says in Ghana, "we work hand-in-hand with Ghana Health Services. They are a very strong partner. Every meeting, every time I go to the community, there is someone from Ghana Health Services who is there and communicating with the people."
Hafsatu Sety Sumani in Ghana echoes the same thought.
The government were very happy that SHOW was about enhancing existing systems. They saw the health indicators improve, and saw the community was really participating.
Gender transformative action from start to finish
Plan International has been a leader in the promotion of gender equality for many years. Now, there's ever-growing evidence and support to integrate gender transformative programming in global health.
As the world continues to learn what approaches to gender equality are most effective, it's clear that gender equality has to be integrated across all actions and sectors such as health, education, economic empowerment, finance and community services. The work must involve an array of stakeholders working to tackle the root causes of inequality and gender power relationships.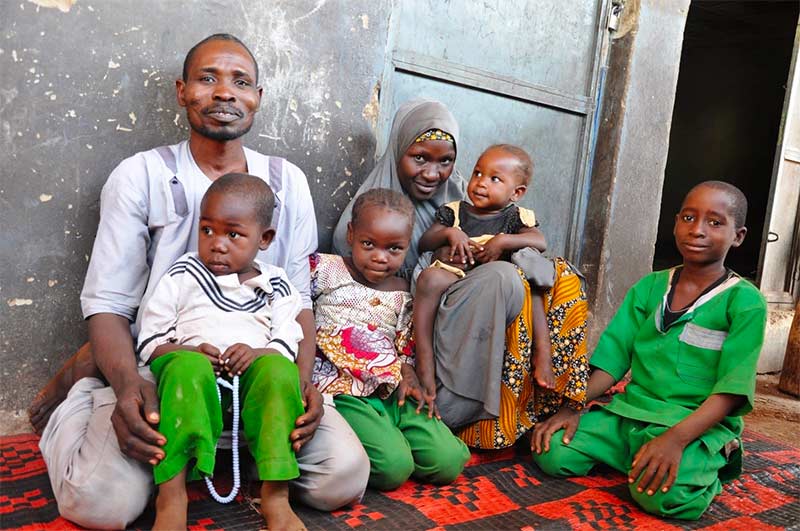 "At Plan International we've long promoted gender equality in everything we do," says Saadya Hamdani, the Director for Gender Equality. "We've learned a lot from previous programs and have been able to strengthen integrated gender transformative programming based on research and experience."
The Government of Canada's Feminist International Assistance Policy, for which gender equality and the empowerment of women and girls is a core action, dovetails perfectly with Plan International's approach.
"Global Affairs Canada rightly wants to see results in gender equality for the dollars they spend on foreign assistance," says Ms Hamdani.
She says that in SHOW's early inception, her gender equality team worked hand-in-hand with the health, economic empowerment, education, monitoring & evaluation and finance teams to develop the SHOW concepts.
"We took this multisectoral approach to countries, and worked with government ministries, community leaders and civil society organizations on detailed planning."
Gender equality was embedded into every aspect including the ways in which we measure SHOW's success.
Saadya Hamdani
DIr. Gender Equality
Plan International Canada
Gary Barker, the CEO of Promundo, has worked much of his life to engage men and boys to support gender equality, and helped to develop the ways men can talk with one another about gender roles through groups like Fathers Clubs. "Gender equality, when done thoughtfully and in deep partnership with local communities and local government, works."
"These learnings have gone viral," says Tanjina Mirza. "With SHOW we saw change in gender norms coupled with benefits to health in some of the poorest, most conservative societies."
SHOW taught us how we could incorporate gender transformative programming into all Plan International programs including economic empowerment and education.
Tanjina Mirza
Chief Programs Officer
Plan International Canada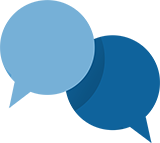 On With the Show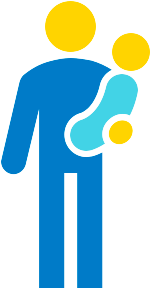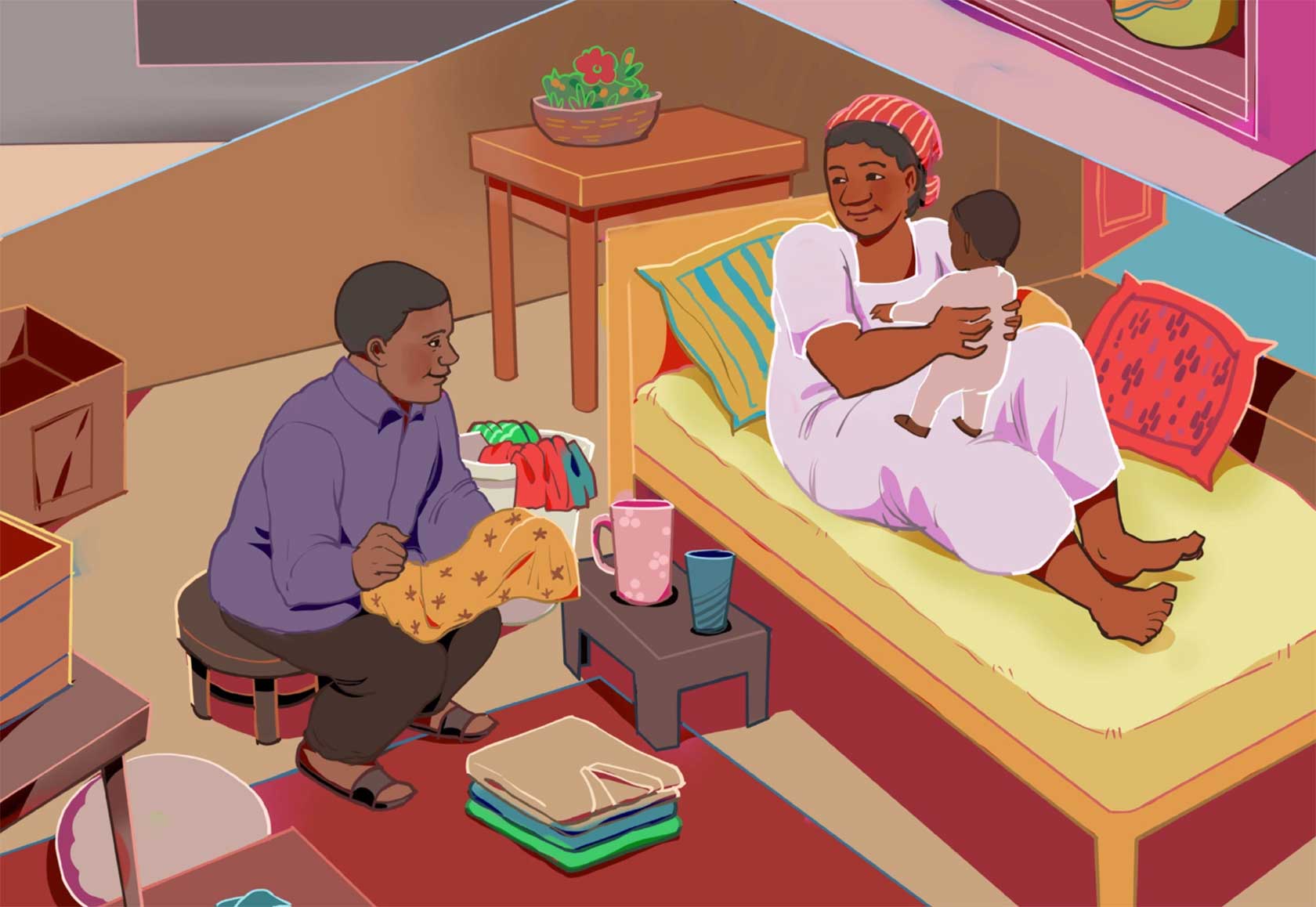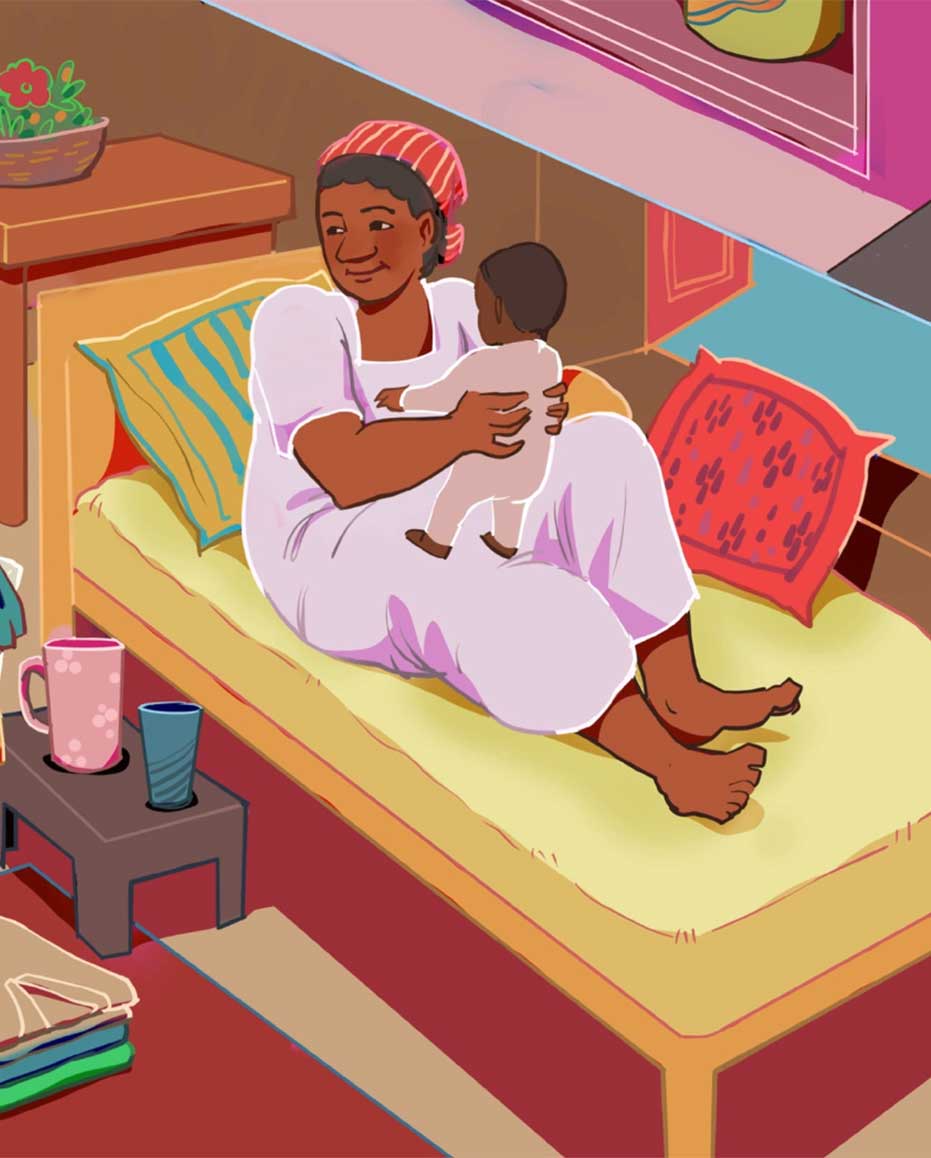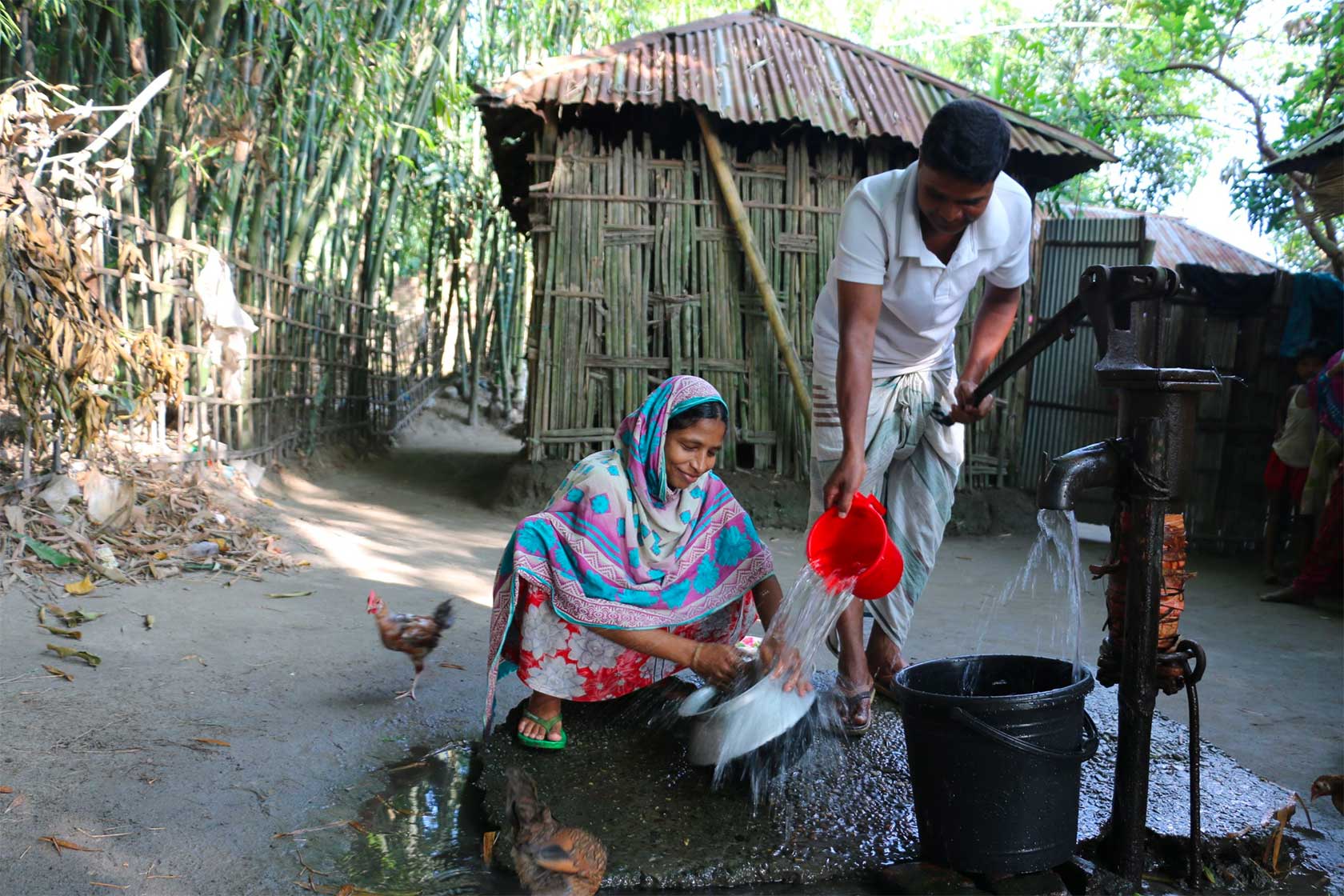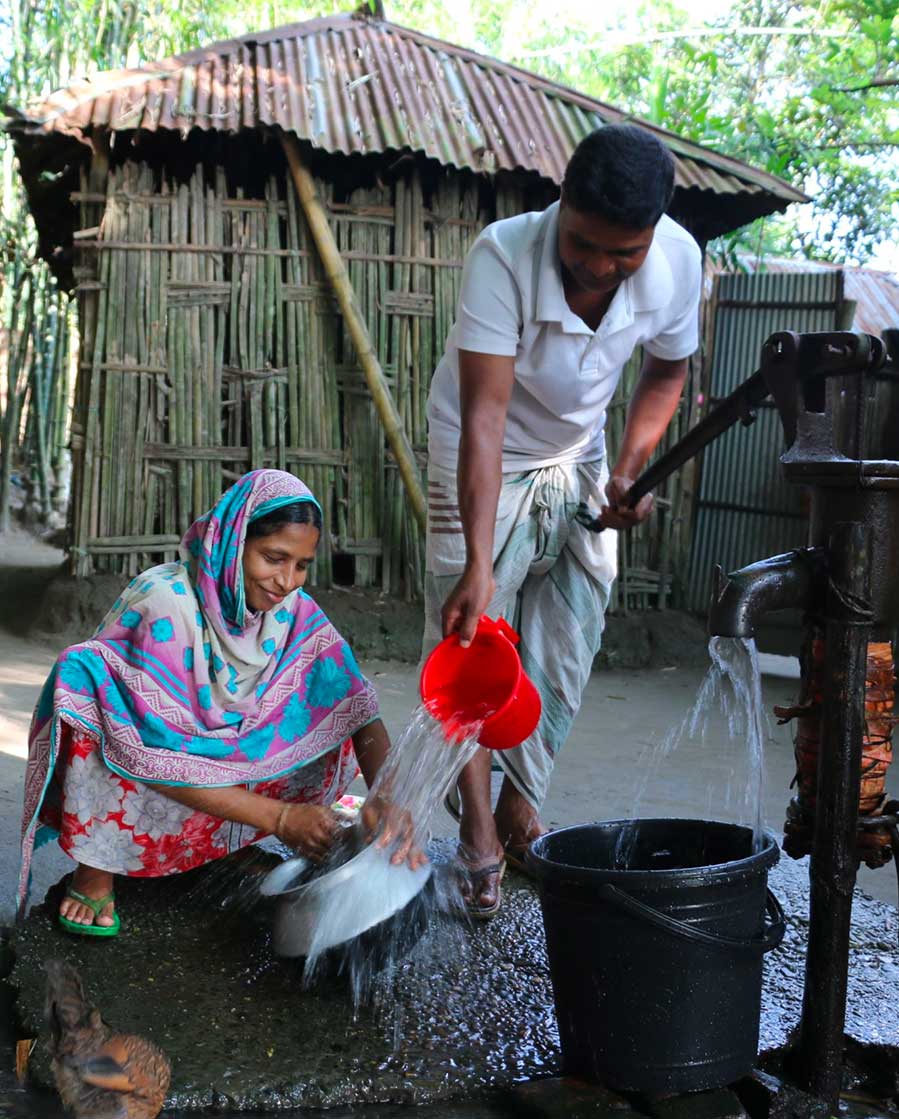 SHOW was designed to work with the local ministries of health and local front-line health workers. So even when the project technically wraps up, the work will continue.
Tanjina Mirza
CHIEF programs officer
plan international canada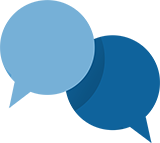 Sustainability is at the forefront of all of our projects.
Chris armstrong
director of health
plan international canada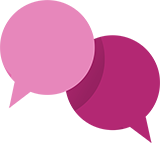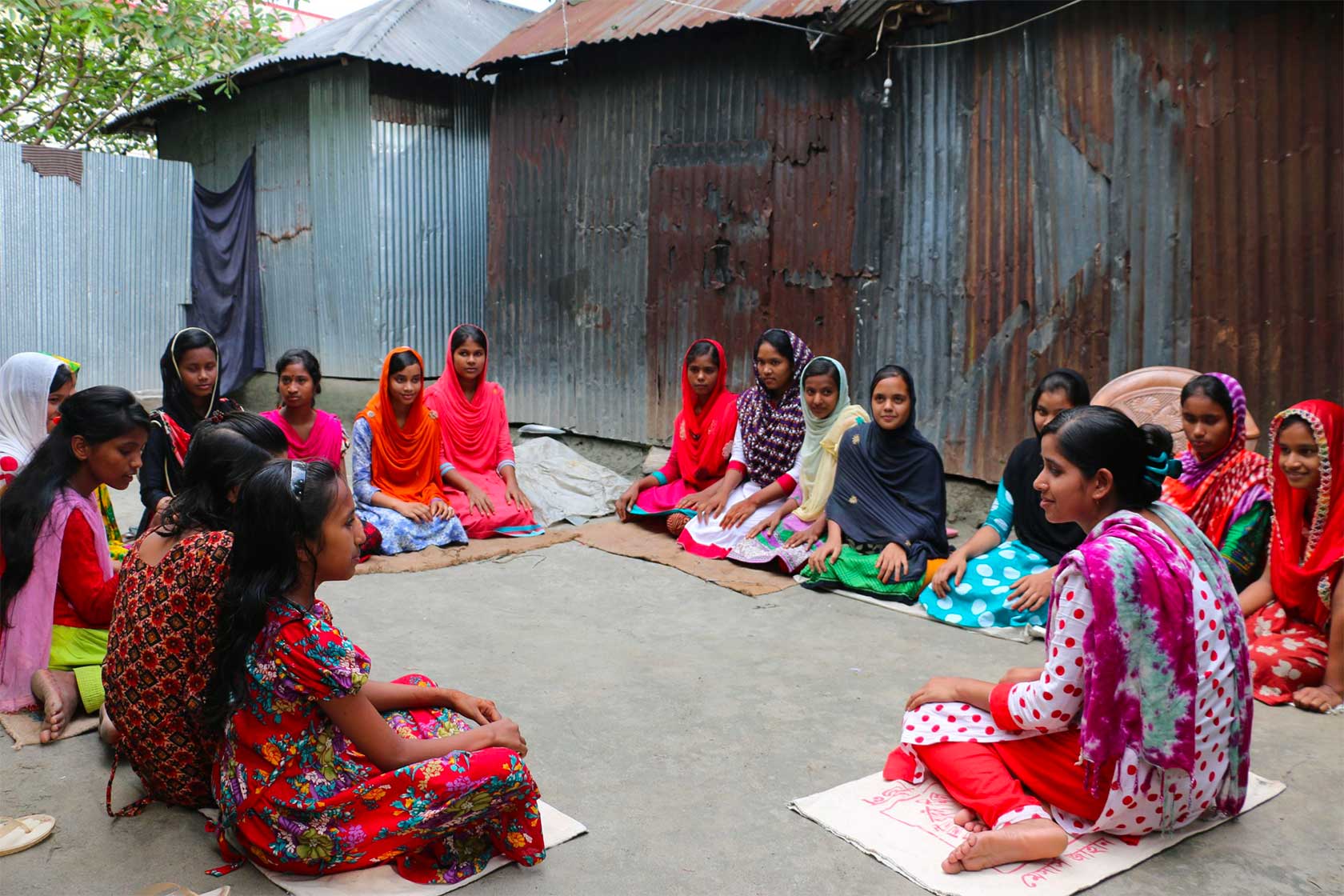 The benefits of SHOW are designed to last. Each country has a 'sustainability plan' agreed with government and communities.
Community groups
Country partners say the strengthened community groups, including the Community Health Committees (CHCs) continue. The CHCs are equipped to make decisions and raise money to purchase new supplies, refurbish health facilities and even to pay staff. CHCs in Bangladesh, Ghana and Nigeria also have formal requirements for female leadership, which together with the SHOW trainings on gender equality, can help to address gender inequities for years to come.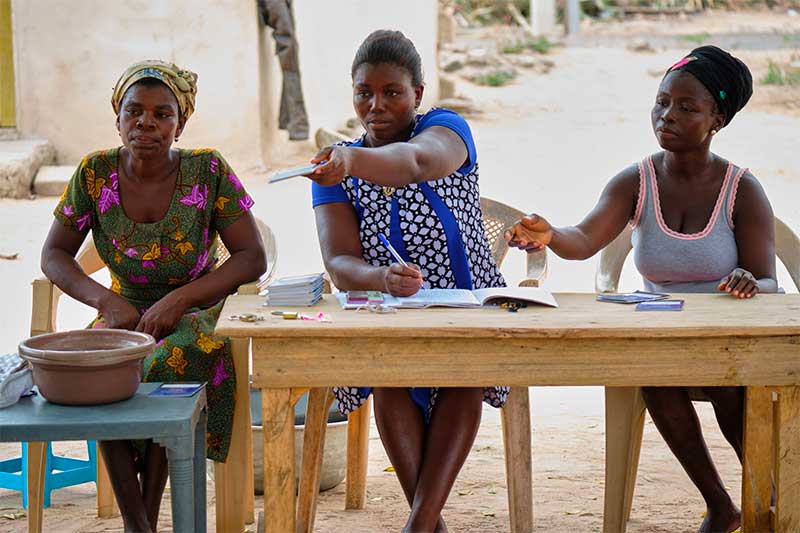 "The community now has an ownership mechanism," explains Dr. Aaliya Bibi, at Plan International Canada. "The community will be sure the things they've purchased themselves are cared for and maintained. This means much more than a donation."
THE VILLAGE SAVINGS AND LOAN (VSLA) GROUPS ARE ALSO PROVING DURABLE.
In Ghana, Hafsatu Sety Sumani says VSLAs were equipped not only with savings boxes, keys, notebooks and ink stamps, but received training, and ongoing tips and support form partners. She says this built leadership and know-how.
We have asked our VSLAs if they will continue and almost all 120 said yes. Women see the value in having access to funds both for their businesses and their health care.
Hafsatu Sety Sumani
In Haiti, Dr. Elie Juin of Plan International says he sees the same thing. "The VSLA members built new skills, and together saved a lot of money which they used to make investments and look after their health. People really saw a difference."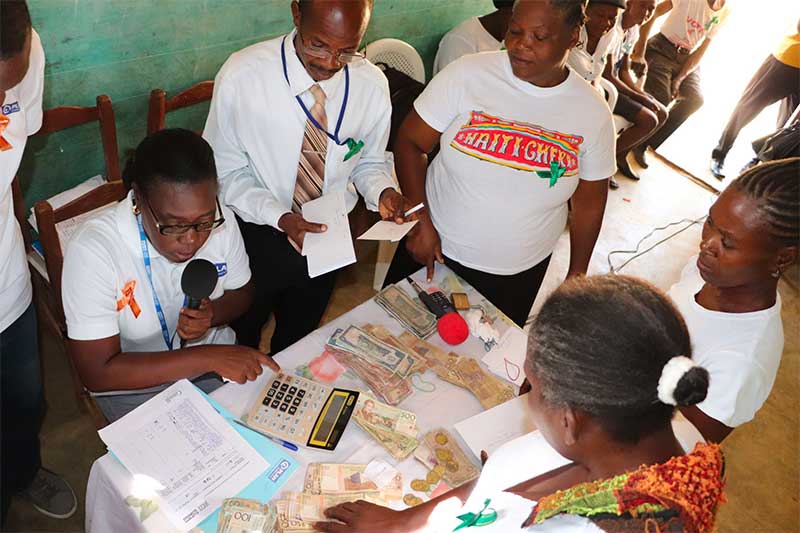 In Senegal, Ndeye Mingué Ndiaye Gacko, responsible for gender in the National Ministry of Health, says she would love to see the VSLAs continue and even expand to other vulnerable groups, including for the elderly and people who have a disability.
Skilled People and Better Places
SHOW partners also talk about the lasting impact of training people and improving facilities.
Overall, SHOW improved services at 413 health facilities, including by adding beds, creating new spaces for adolescents, providing water supplies, toilets, health care waste management facilities, essential equipment and supplies.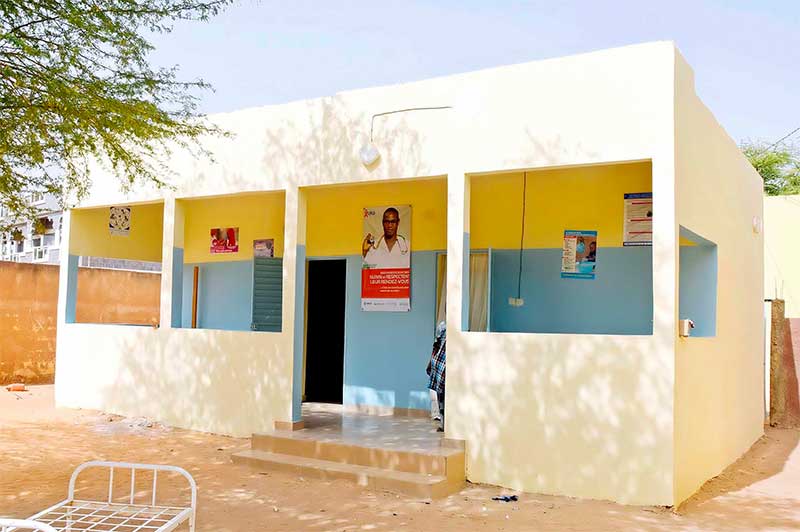 Dr. Kabiru Atta in Nigeria says the government appreciated the relatively low-cost, but effective health facility renovations, including those creating adolescent-friendly spaces. He says the Sokoto State government is using the same model to invest money into improving more health facilities.
"Whether the renovations were major or minor, they are serving community needs," says Tahina Rabezanahary, Director, Program Management and Compliance and Plan International Canada.
Pregnant women, their spouses and adolescents know they have a space. the privacy is there, the facilities are equipped, the staff are trained. We hope this remains as a legacy.
tahina Rabezanahary
director program management and compliance
plan international canada
SHOW partners trained thousands of people, including community health volunteers, health workers, government health officials, community heath committees, father's club facilitators, village savings and loans leaders and adolescent peer group leaders. All of these people are now equipped with more skills and knowledge.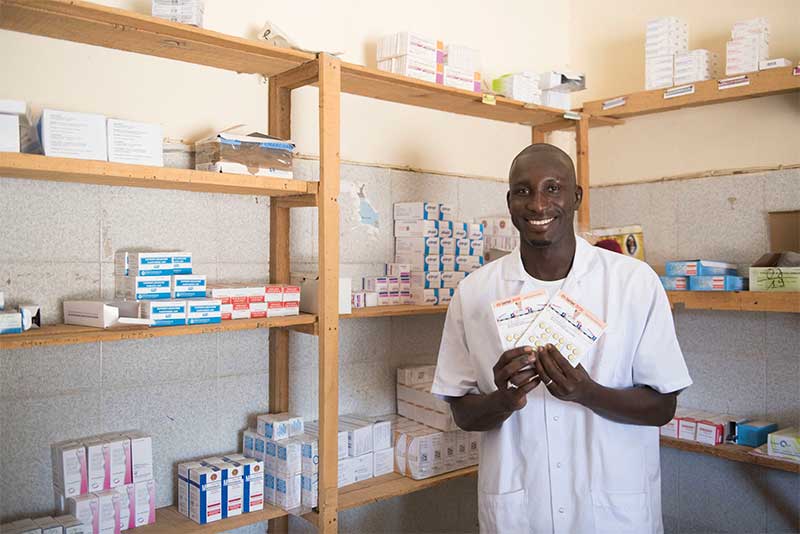 "The adolescents trained as leaders, the health workers who can now receive adolescents and respond to their needs... those people will all continue to serve," says Aminata Traore Seck, responsible for adolescent health in Senegal's national government.
Overall, training in gender responsive health service delivery is a 'huge leave-behind' says Tanjina Mirza, Chief Programs Officer at Plan International Canada. "The SHOW team worked really hard to build capacity on gender and health, including on data collection, monitoring and evaluation."
These skills will help not only in health, including on work to mitigate
COVID-19

, but on other major development projects in future.
Policies, guidelines and know-how
SHOW partners have worked together to update and create local and national policy, new guidelines and teaching manuals that will inform gender transformative health actions for years to come.
Examples include:
In Bangladesh, Plan International supported the completion of an updated manual for Community Health Committees that was subsequently rolled out nationally. This includes more emphasis on gender responsive and adolescent friendly service delivery, women's leadership and participation, and health care waste management. SHOW helped complete similar work in Nigeria.
In Nigeria, the government worked with SHOW partners to update guidelines for health facility managers, including a more gender responsive maternal and newborn Life Savings Skills manual that was launched nationwide and is now widely used.
Also, in Nigeria, the manual of texts from the Quran and Hadith that support MNCH, SRHR and gender quality was co-authored and validated by the most senior Muslim leaders, printed and distributed across Sokoto State.
In Senegal, the project supported the national government's effort to integrate gender responsive and adolescent friendly components into the national referral protocol to strengthen the referral system.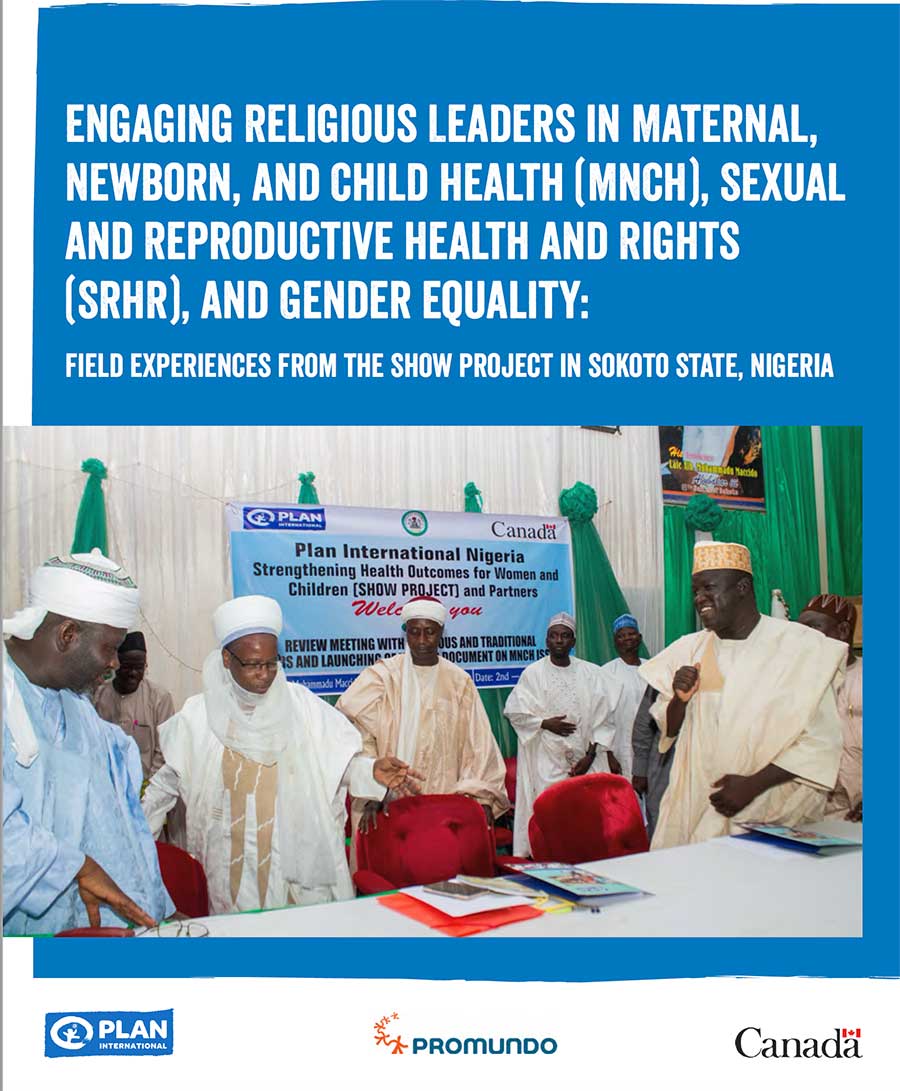 From where I sit, I see women who are going to deliver at the facility. This is a big change.
Hafsatu Sety Sumani
Norrsac, SHOW partner, Ghana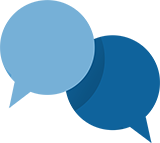 Girls are now able to talk with their parents, so they can have more options.
Dr. Elie Juin
SHOW Coordinator
Plan International Haiti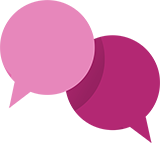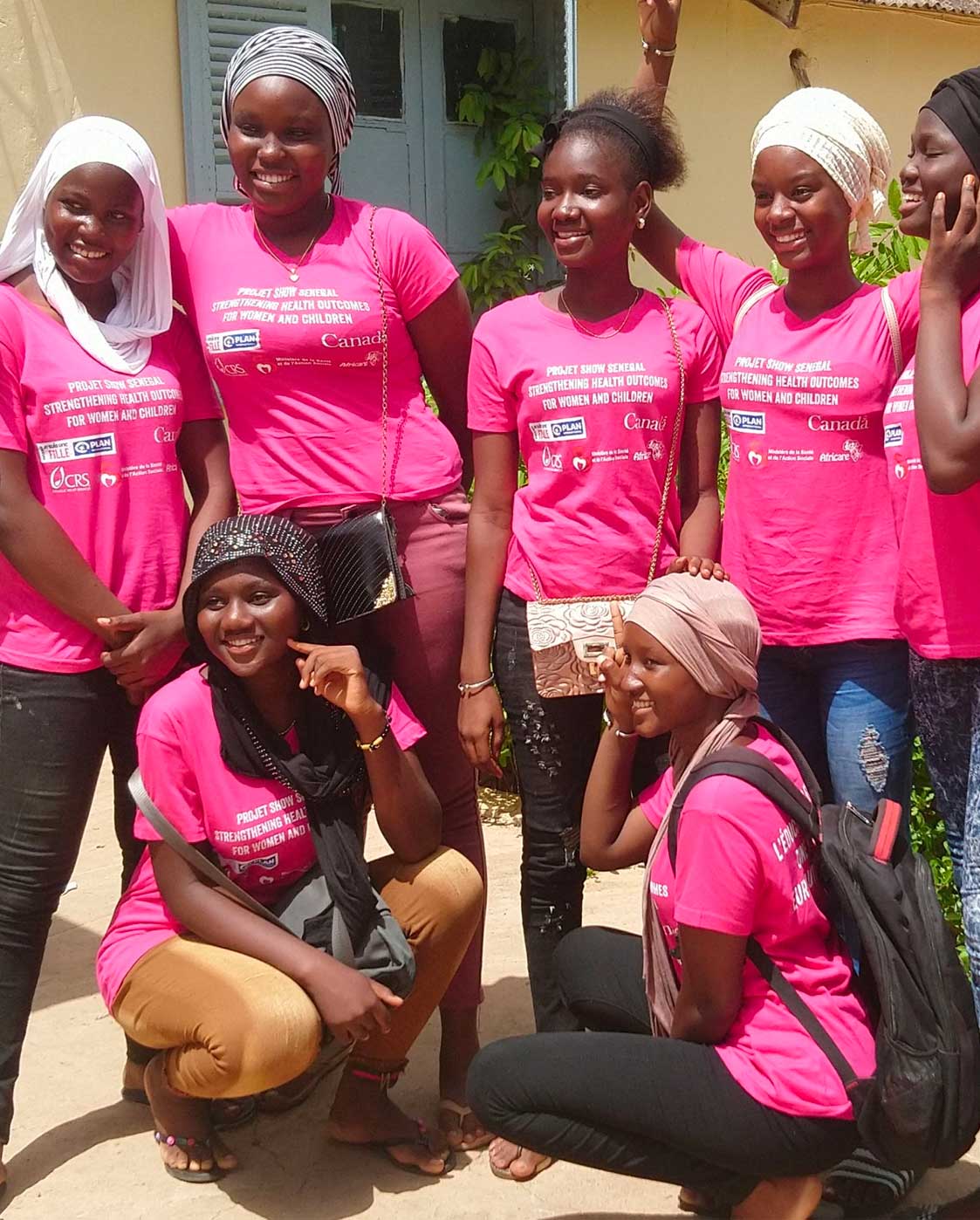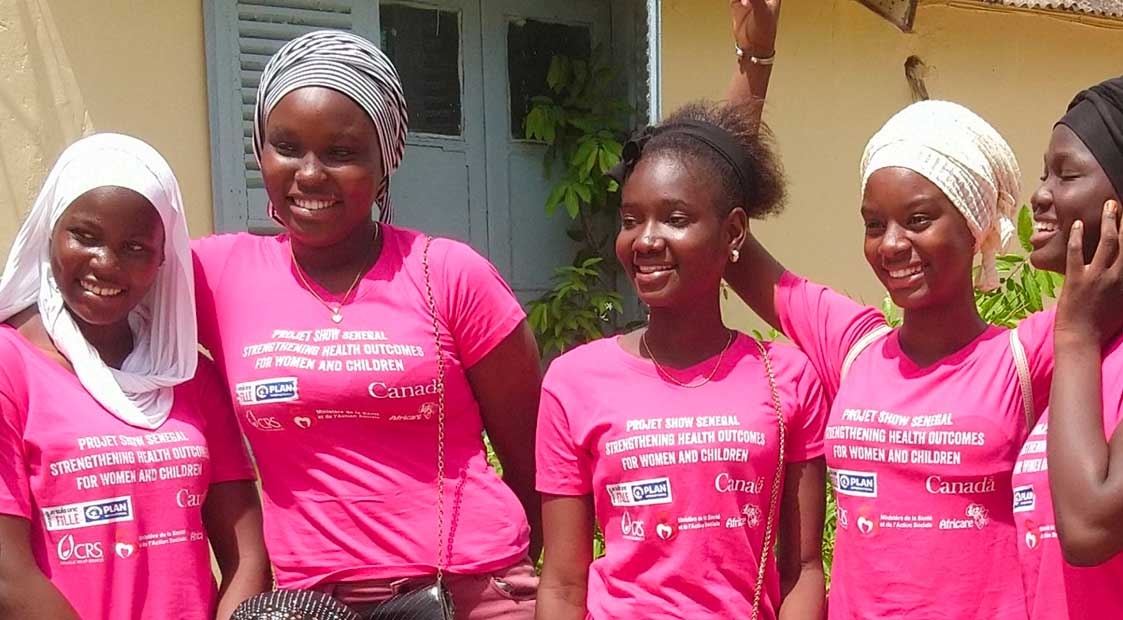 Habits and Hearts
ONE MAJOR SHIFT THAT CAN ONLY CONTINUE TO GAIN MOMENTUM HAS OCCURRED BOTH IN PEOPLE'S HEARTS AND IN THEIR HEALTH ACTIONS.
SHOW project research demonstrates how men are supporting their wives around the house, and critically, to go to the health centre. It's underscoring how women are feeling more empowered – with their own money, more confidence, and ability to ask for what they need from their husbands and their health care providers.
SHOW surveys heard from adolescents who ask for what they need, feel more informed and safer to visit health facilities, and to talk more openly to peers, parents and grandparents about pregnancy, menstruation, relationships and the other anxieties of growing up.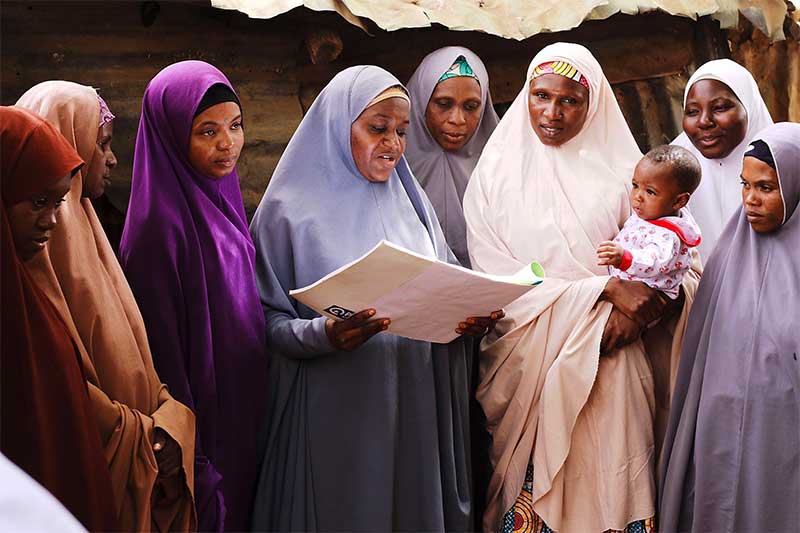 Tayo Fatinikun, of LHI in Nigera is blunt about the changes.
It's a silent revolution. SHOW partners have transformed households.
He continues: "Women who otherwise would not be able to buy their own medicines now buy food for themselves. Men - who before would not have seen reasons to support their wives – have changed. Girls who would have never seen any male support – who would have been fetching water, helping with breakfast before even going to school – are now seeing some support from their fathers and brothers. These are massive breakthroughs in Sokoto. And this is thanks to Canadian support."
My community did not know about adolescent rights. The SHOW project training changed my life. Now I am working to inspire others.
Adolescent girl, Bangladesh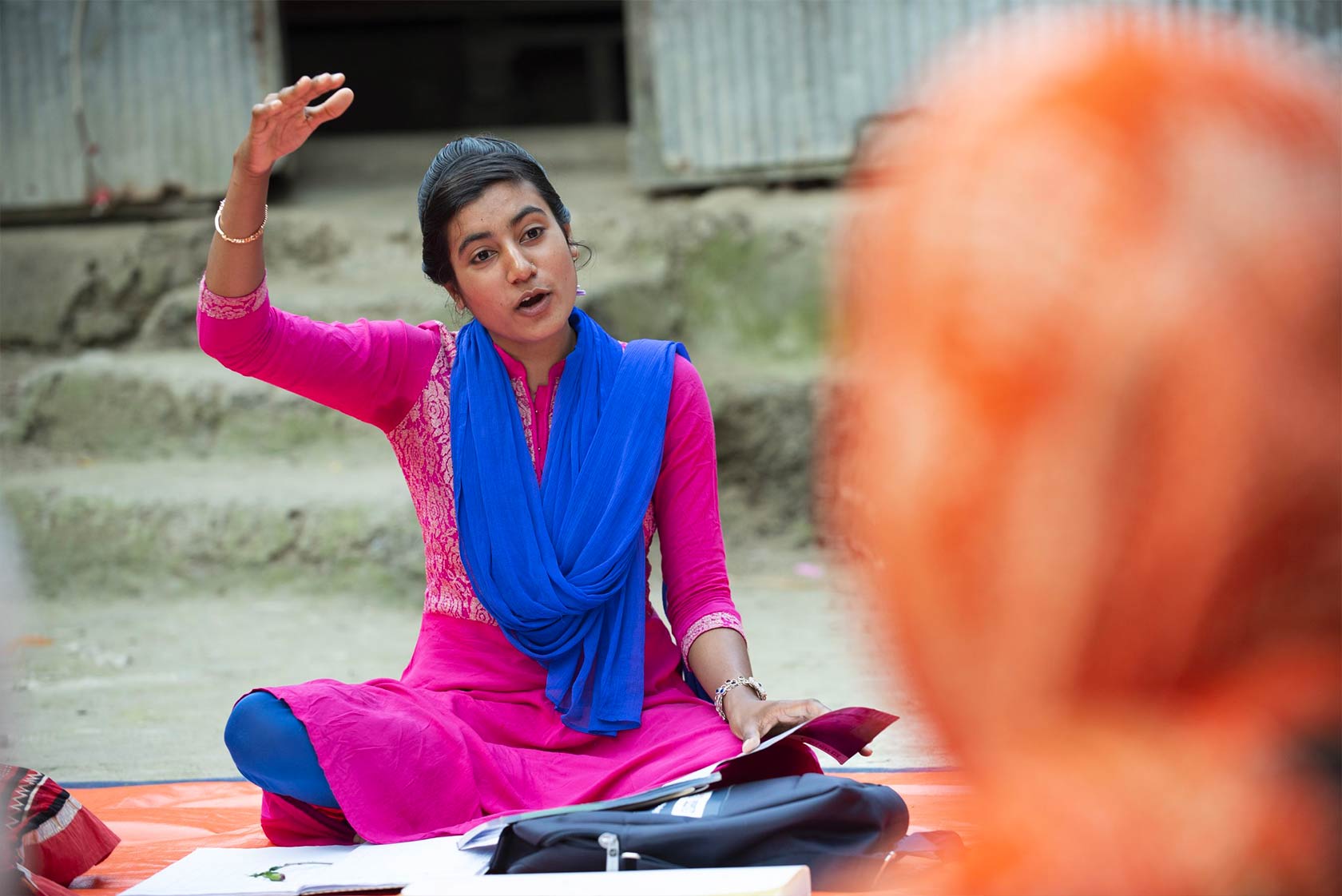 Since taking part in Fathers Clubs, I've changed. Even my wife was surprised by how much I've changed. We are happier as a couple, and I'm closer to my children.
Father from Tambacounda Senegal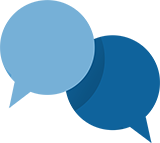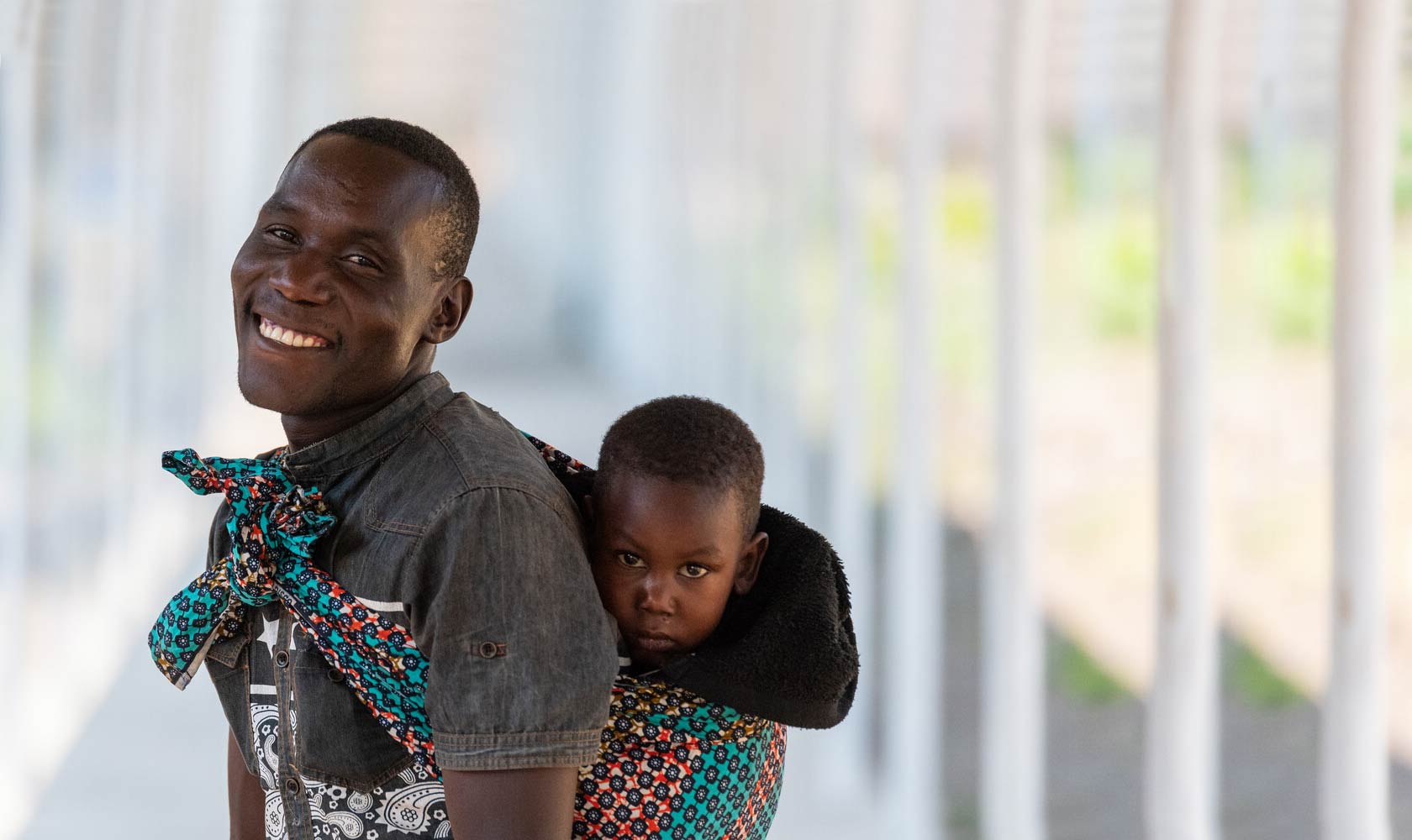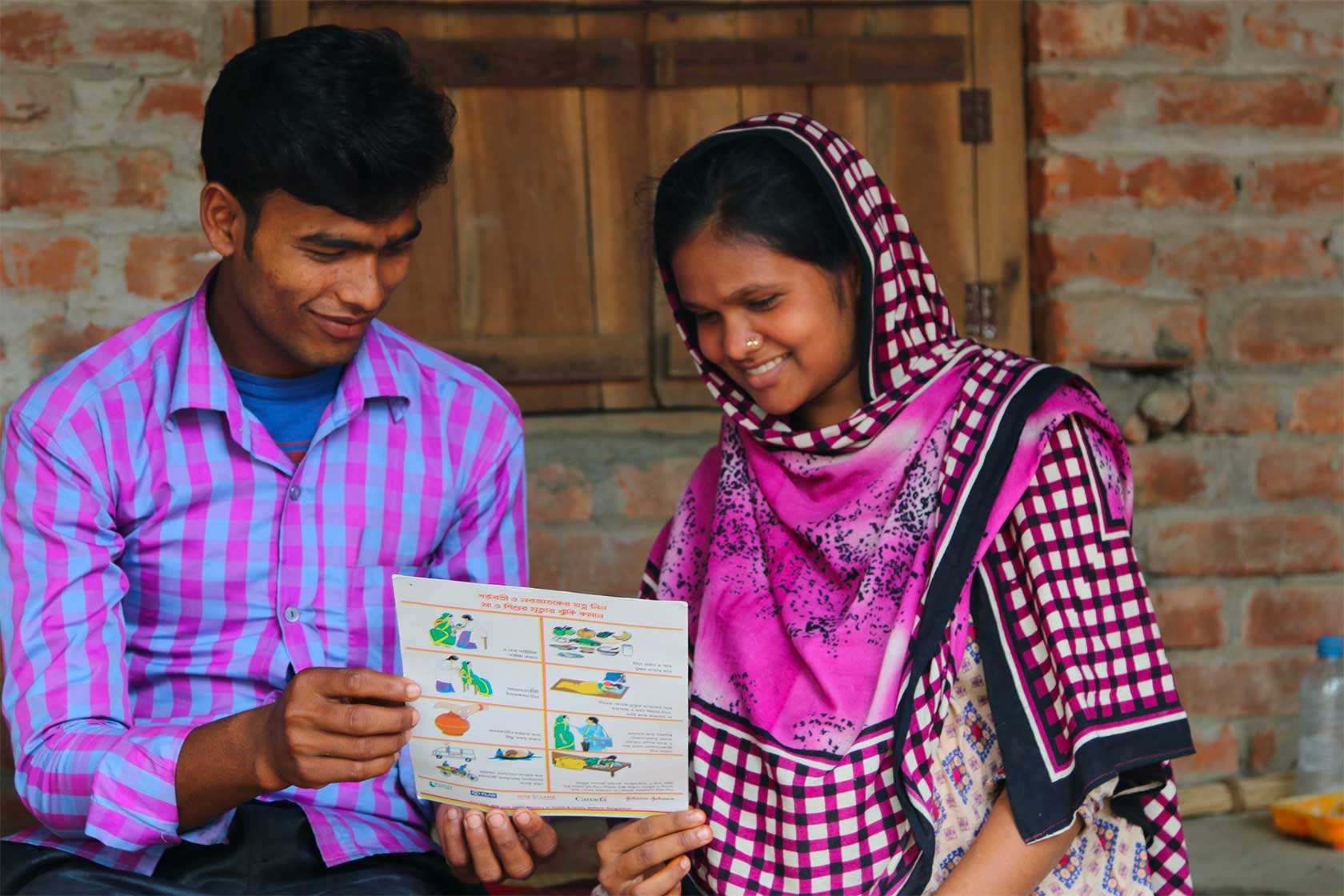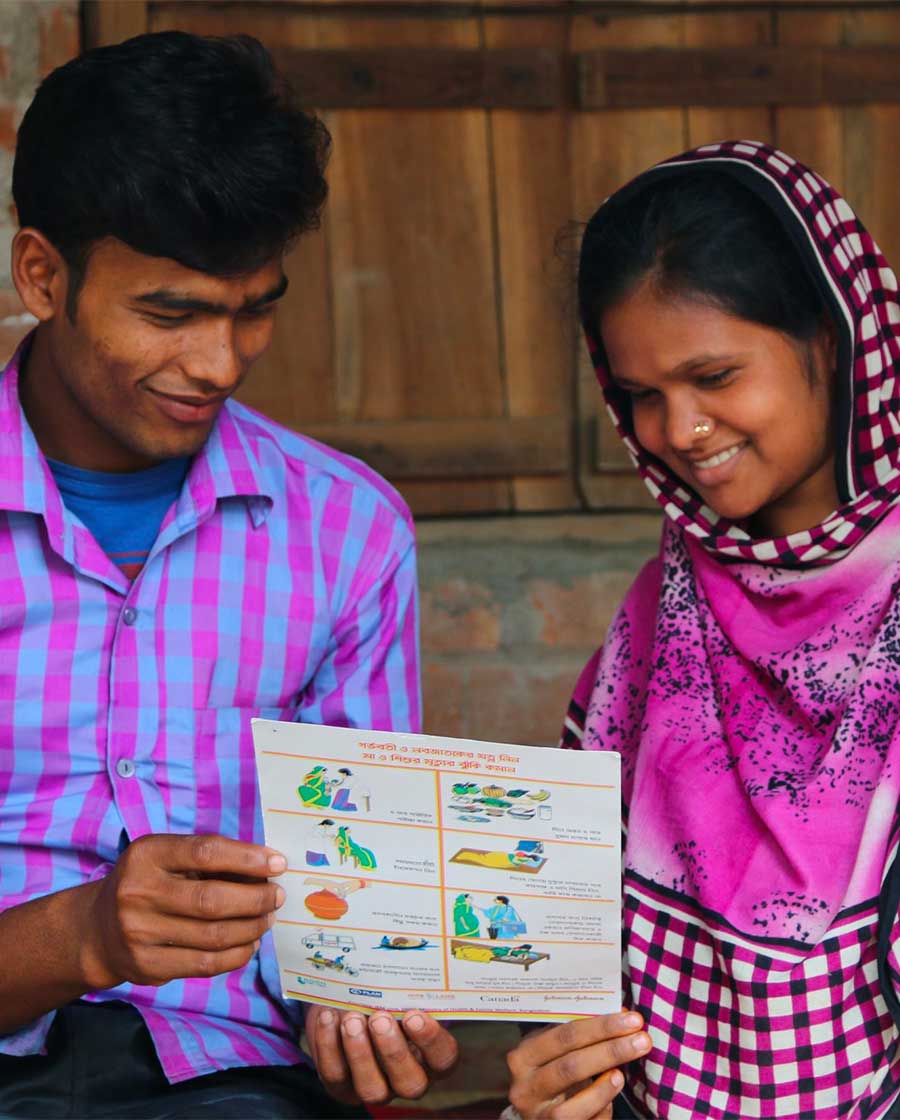 canadian pride
SHOW is one of the largest health development project Plan International Canada has led. Funding support for SHOW comes from Global Affairs Canada, and from individual Canadians who donate to Plan International Canada.
"To Canadians we say 'un grand merci," says Dr. Elie Juin with Plan International Haiti. "We have really transformed lives by strengthening health services that were weak before. This is so important. Families are also transformed. Young people have more confidence."
It's a social transformation.
"Canadians should know the impact has been huge," says Anthony Adoghe, with Nigeria's Federal Ministry of Health. "A lot of organisations have learned from what has been done here. I wish we could replicate it everywhere. There is a real need to have programs like this for women and children."
Dr. Kabiru Atta in Nigeria describes how SHOW has unlocked the future.
---
These changes will help future generations. This is putting women in the driver's seat and making decisions for their lives. You can't quantify this investment.
---
In Senegal, Mansour Diouf says he'd love to see gender transformative programming extend to more communities, to help more people. "Canadians can be sure their money is really working to help improve the lives of rural women and girls. This is so important for us.
"The average Canadian family understands the job of childbirth. Yet this is the highest risk period for families in the poorest regions of the world," says Tanjina Mirza.
---
Through SHOW Canada has improved health for women and girls. We've helped to realise family dreams.
---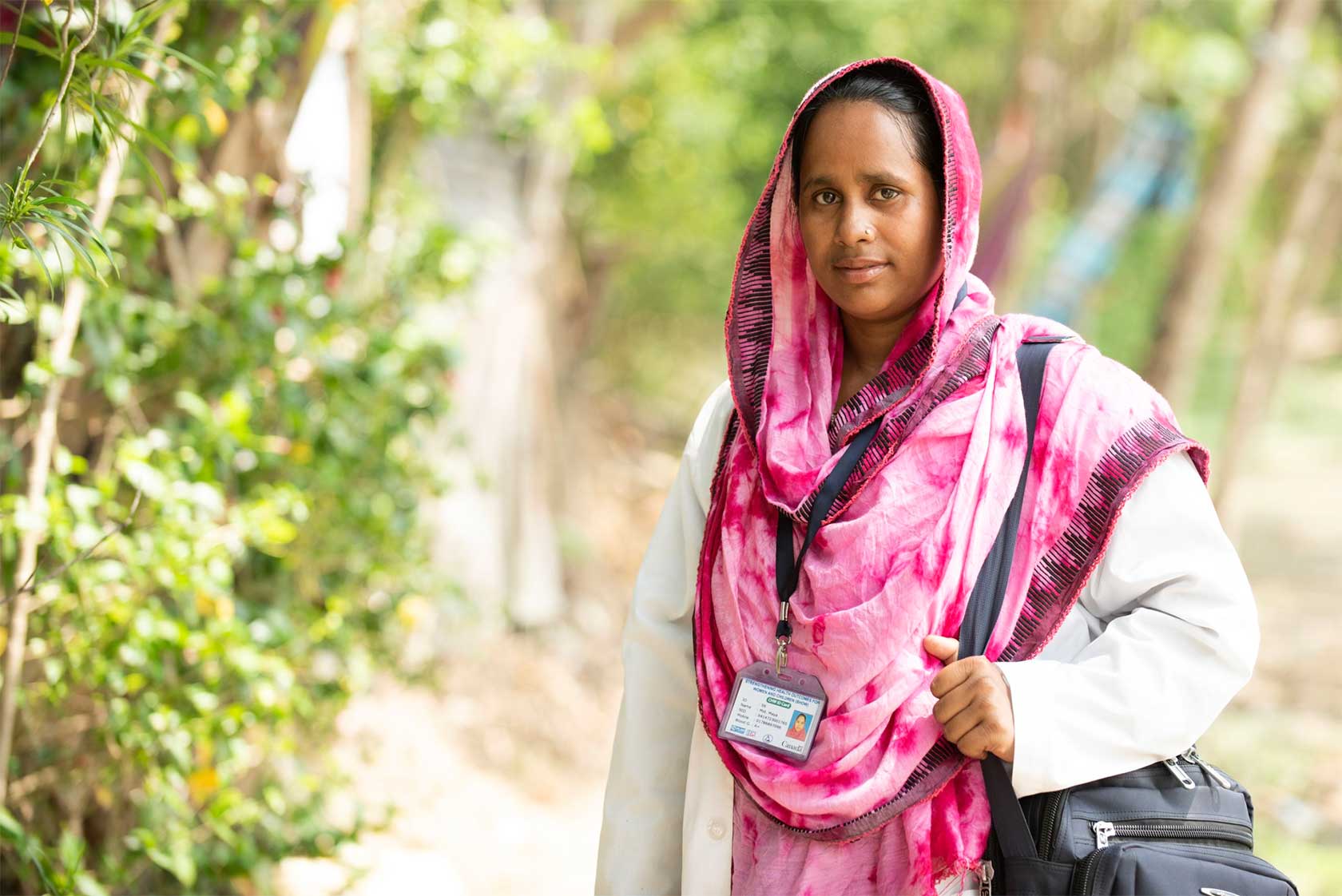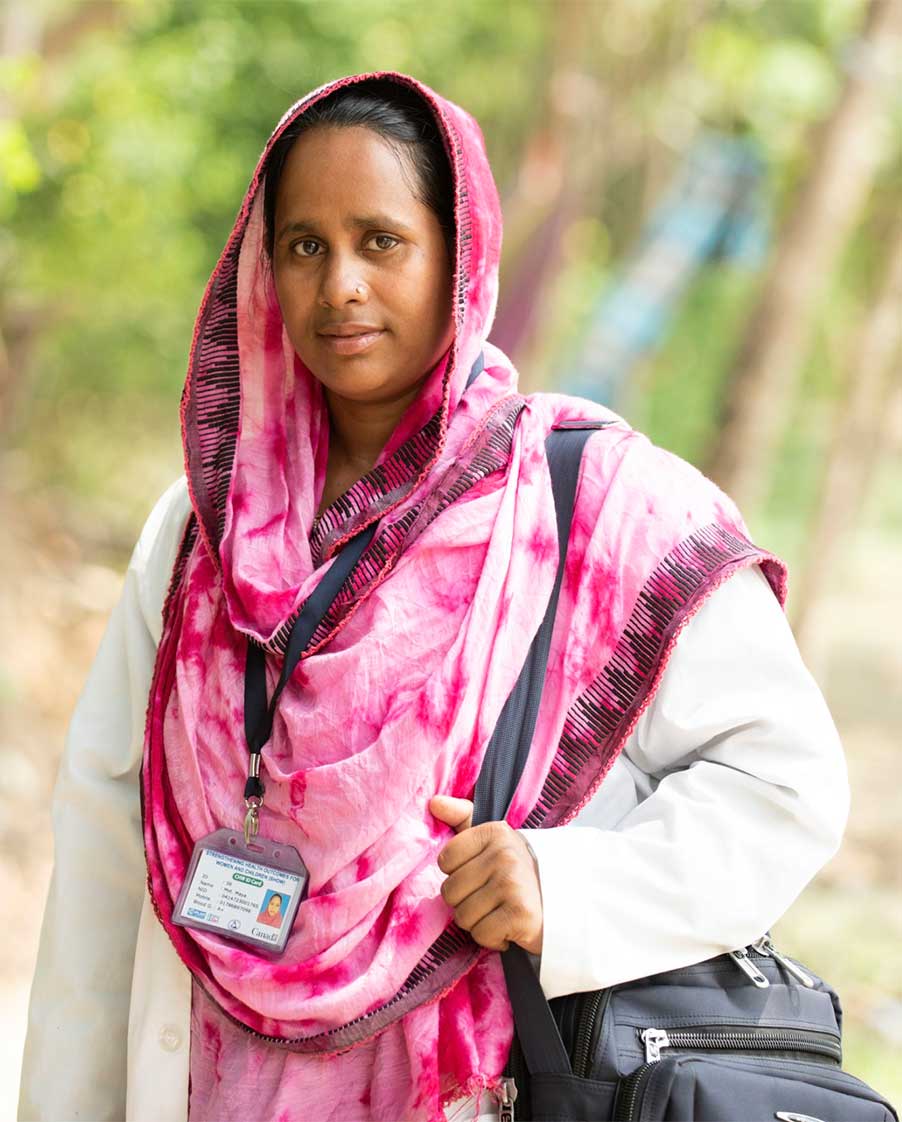 SHOW tackles COVID-19
Plan International is now leveraging the relationships with key health partners and Ministries of Health across Bangladesh, Ghana, Nigeria and Senegal to help countries respond to the COVID-19 pandemic with support from Global Affairs Canada.
With COVID-19 cases reported in each of these countries, the pandemic has the potential to devastate ordinarily functioning health systems, economies and social networks The demands of the pandemic are stretching health centers and staff and risk eroding progress in maternal, newborn and child health and making women and girls increasingly vulnerable.
Vaccine coverage, for example, is falling , as is coverage of services to combat infectious diseases including HIV, TB and malaria that most affect the poorest people. Lockdowns and travel restrictions are putting women, adolescent girls and newborn health at grave risk.
Together with these health system challenges, gender inequality further constrains women and girls from accessing health care. While SHOW is making a difference in communities we work in, women and girls still face barriers of low literacy, low levels of decision-making, lack of time, and limited financial independence.
Reports indicate that gender-based violence may be increasing as families deal with lockdowns living in cramped quarters, while facing health, social and economic stresses. With schools closed, adolescent girls are at particular risk of teenage pregnancy, forced labour and marriage. As the pandemic progresses, it will deeply impact already impoverished families who will need to make critical decisions about who receives care, and too often, the lower social status and value of women and girls may prevent them from accessing care.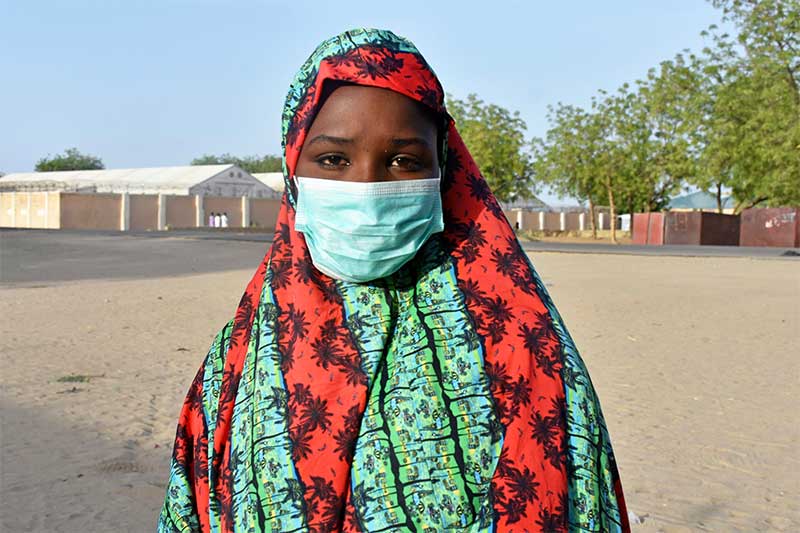 This is further complicated by the invariable stigma families and communities face dealing with any outbreak where often female family members are hidden compared to men and boys.
The COVID-19 pandemic is stressing physical, mental, social and economic health and well-being, particularly for women and girls.
Plan International will take everything we have built and learned in SHOW to help the most vulnerable communities stay as healthy as possible.
Chris armstrong
Director of health
Plan international Canada
In this precarious time, Plan International will build on the SHOW progress, and work with governments, local organizations, health workers, and communities to help mitigate the risks in Bangladesh, Ghana, Nigeria and Senegal.
The COVID19 pandemic poses a threat to gains made in the SHOW project related to gender transformative MNCH and SRHR outcomes in the countries and communities where we operate.
Specifically, Plan International will work to:
Increase demand for and use of health services by women, girls, newborns and children. For example, we're supporting communities to ensure they are equipped with COVID-19 prevention messages through media, social media and religious and traditional leaders, which emphasise protection of women and girls.
We're stressing gender-transformative behaviours that encourage men to support their family's health, women and girls' decision-making and be helpful in the home. We're also making gender-integrated guidance available to community health workers, who are often women, to care for people with mild COVID-19 and refer those who are too sick to be home.
We're helping to identify especially vulnerable people, including the poorest women and girls, and putting cash directly in their hands for medical care.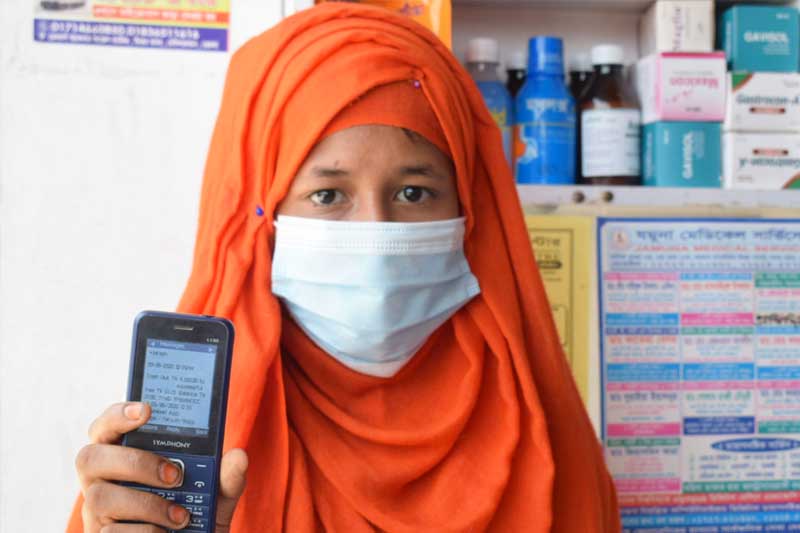 We're also working to improve supply of essential health services, especially for vulnerable women, girls, newborns and children living in poverty. Throughout the COVID-19 crisis, we're working with governments and other partners to assess health facilities and provide the support they need.
We're training community health workers and equipping them with personal protective equipment. Our partners are working to ensure clean water and hygiene supplies in health facilities and public spaces like markets and bus stations.
Critically, we are working to maintain and strengthen gender responsive and adolescent friendly MNCH/SRH health services.
"To Canadians we say 'un grand merci," says Dr. Elie Juin with Plan International Haiti. "We have really transformed lives by strengthening health services that were weak before. This is so important. Families are also transformed. Young people have more confidence."
We're enhancing community and government access to reliable, timely and effective use of data. We're working to gather evidence of the impact of COVID-19 on women, adolescent girls, men, adolescent boys and children, using proven data-collection tools.
We're taking this further, and expanding data collection to include, for example, information on gender-based violence related to COVID-19. We'll report data back to Community Health Committees, who can in turn use it to advocate for improved health services.
Thanks to progress in SHOW, we're in a stronger position to support women and girls to not only make it through COVID-19, but to continue empowering them to make decisions and receive the health services they need.
Tanjina mirza
chief of programs
plan international canada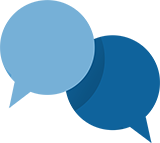 ​
Join our mailing list to receive updates
By signing up you agree to receive our emails.