Placeholder for mobile shadow

Canadians endorsed improving access to health services
Through our #ChangetheBirthStory campaign, people all around Canada were engaged and inspired to raise awareness about the importance of improving access to sexual and reproductive health services for women and girls around the world.
Explore this six-part multimedia series by scrolling through the content below to learn more about how this gender transformative* Gender transformative projects have an explicit rights-based intention to transform unequal gender power relations which are often at the heart of many disadvantages faced by women and girls; the focus goes beyond improving the condition of women and girls to improve their social position. Gender transformative projects address the root causes of gender inequality and promote the value of women and girls health project is helping entire communities champion women and adolescent girls' health while moving the needle on gender equality.
​
The power of
engaging

Canadians
---
Plan International and its partners are improving health for vulnerable women, adolescent girls and children in five countries by tackling gender inequality, a root cause of maternal and child deaths.
---
Every step we take towards gender equality and health rights is so important. Nothing can stop us from making a positive change in the world.
Rhea, Youth Advocate
Bringing Show to Canada
At Plan International Canada, we not only want to support change in the world, we also want to bring the stories of the world to Canada.
"Many Canadians want to know more about how they can support gender equality and improved health in the world," says Natalie Williams, Director of Marketing at Plan International Canada. "They want to know how investments like SHOW make a difference and encourage even more Canadians to offer support."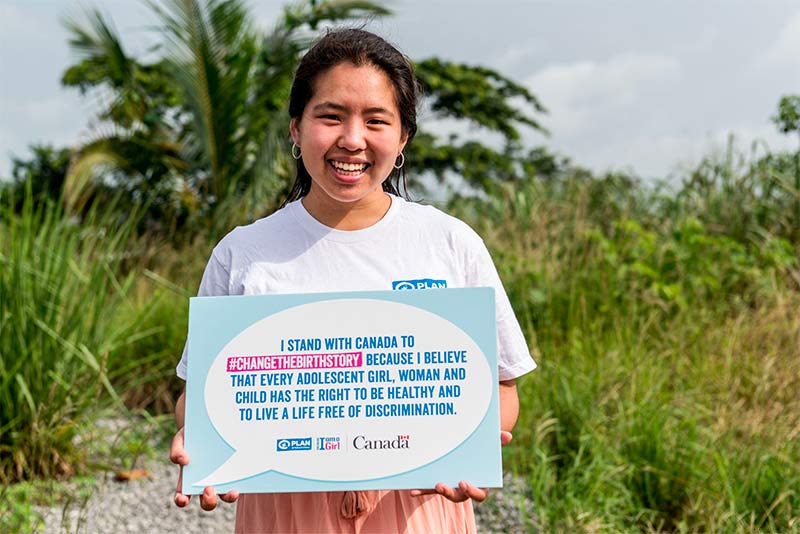 Plan International Canada developed creative new ways to demonstrate how SHOW changes the lives of women and girls. Our Public Engagement team reached hundreds of thousands of Canadians through a bold campaign called #ChangetheBirthStory.
#ChangetheBirthStory captivated Canadians by bringing home inspirational stories from across the globe.
"We wanted people to know some difficult facts – for example that two million girls under age 15 become pregnant each year. But we also wanted Canadians to know that there are solutions rooted in gender transformative action," says Natalie Williams.
On a dedicated campaign landing page, Canadians heard stories from all SHOW countries. For example, they learned more about Bithi. She's a peer educator in Bangladesh who leads discussions regularly with youth in her community. Her favourite issue to discuss is eliminating child marriage. She says that through SHOW, girls in her group became more confident to share empowering information with other girls and family members.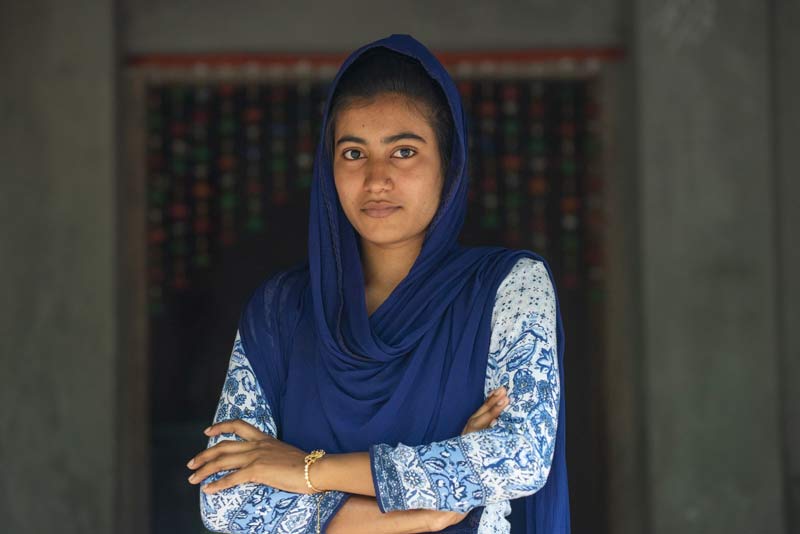 #ChangetheBirthStory also brought the story of Fabien in Haiti. He'd joined a health club, where community members learn about gender equality, and work with the health centre to improve community demand and use of health services. Fabien says he feels "useful to my community, and with the help of trainings, my knowledge is enriched." He says he talks to men about the danger signs in pregnancy, and why they should accompany their wives to the health centre.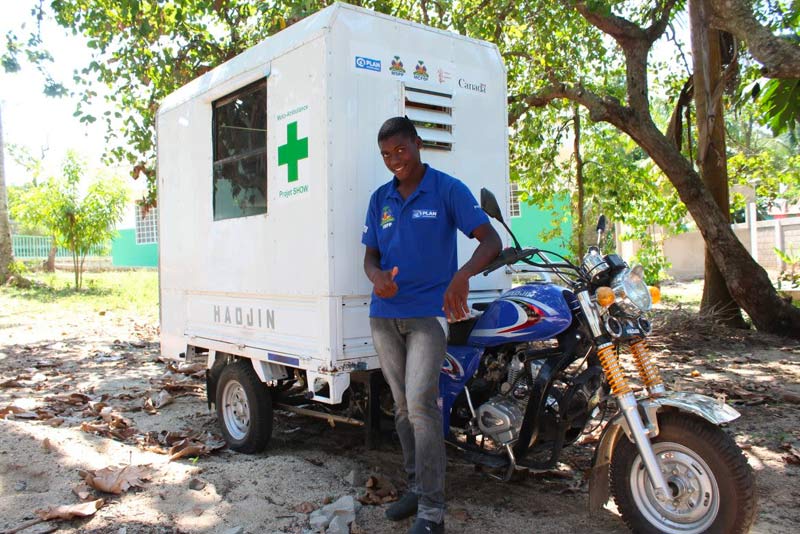 These stories had Canadians clicking, watching, sharing, and signing their names to endorse their belief that every adolescent girl, woman and child has the right to be healthy and live a life free from discrimination.
Social influencers posted on social media through the summer of 2018 and 2019, reaching thousands of people and bringing more and more Canadians to the #ChangetheBirthStory website. Our influencers generated over 400,000 views of the videos they posted.
#ChangetheBirthStory also came directly to Canadians through a nationwide tour. People could engage with sexual and reproductive health and rights and maternal, newborn and child health materials and stories through nationwide interactive exhibitions.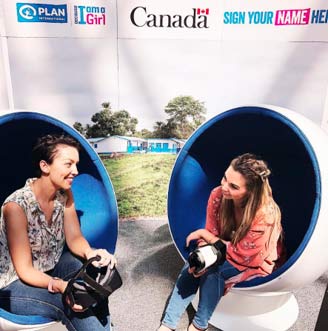 At malls, summer festivals and major events like the Calgary Stampede and Canada Day on Parliament Hill, people could take an interactive quiz to test their knowledge. Through virtual reality, they could walk a mile as a pregnant adolescent in Ghana. People could also touch and learn about rickshaw ambulances, baby weigh scales or learn more about Fathers Clubs.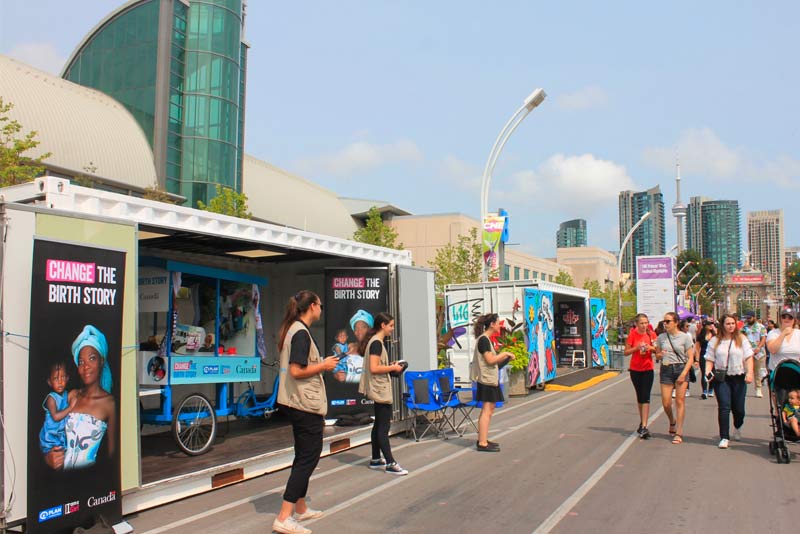 "Canadians visited Plan International Canada's exhibits, asked questions, and signed endorsements for gender equality and better health for women and girls," says Lisa Ragno, a Marketing specialist.
By bringing #ChangetheBirthStory to Canadians, we reached thousands of people of all ages and sparked new conversations and passions right across the country.
LISA ragno
marketing specialist,
Plan international canada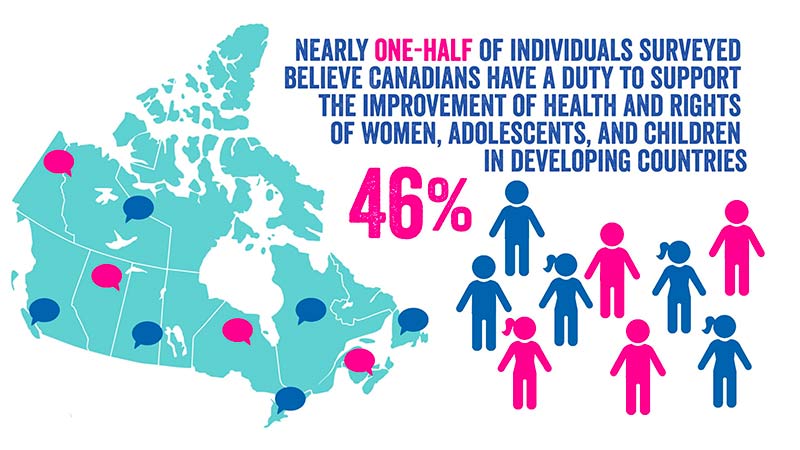 The Wisdom of youth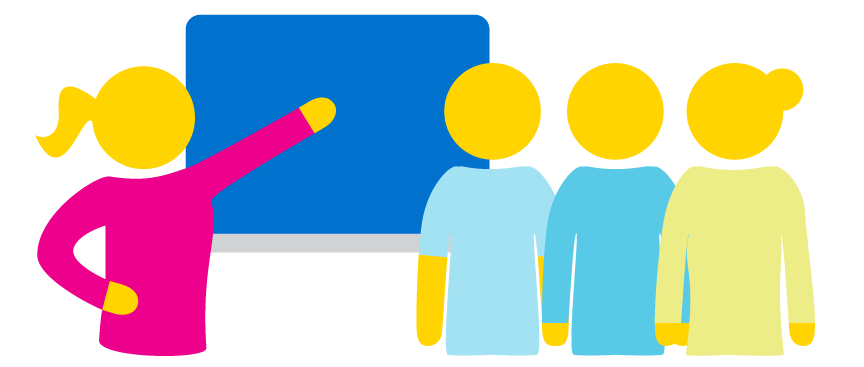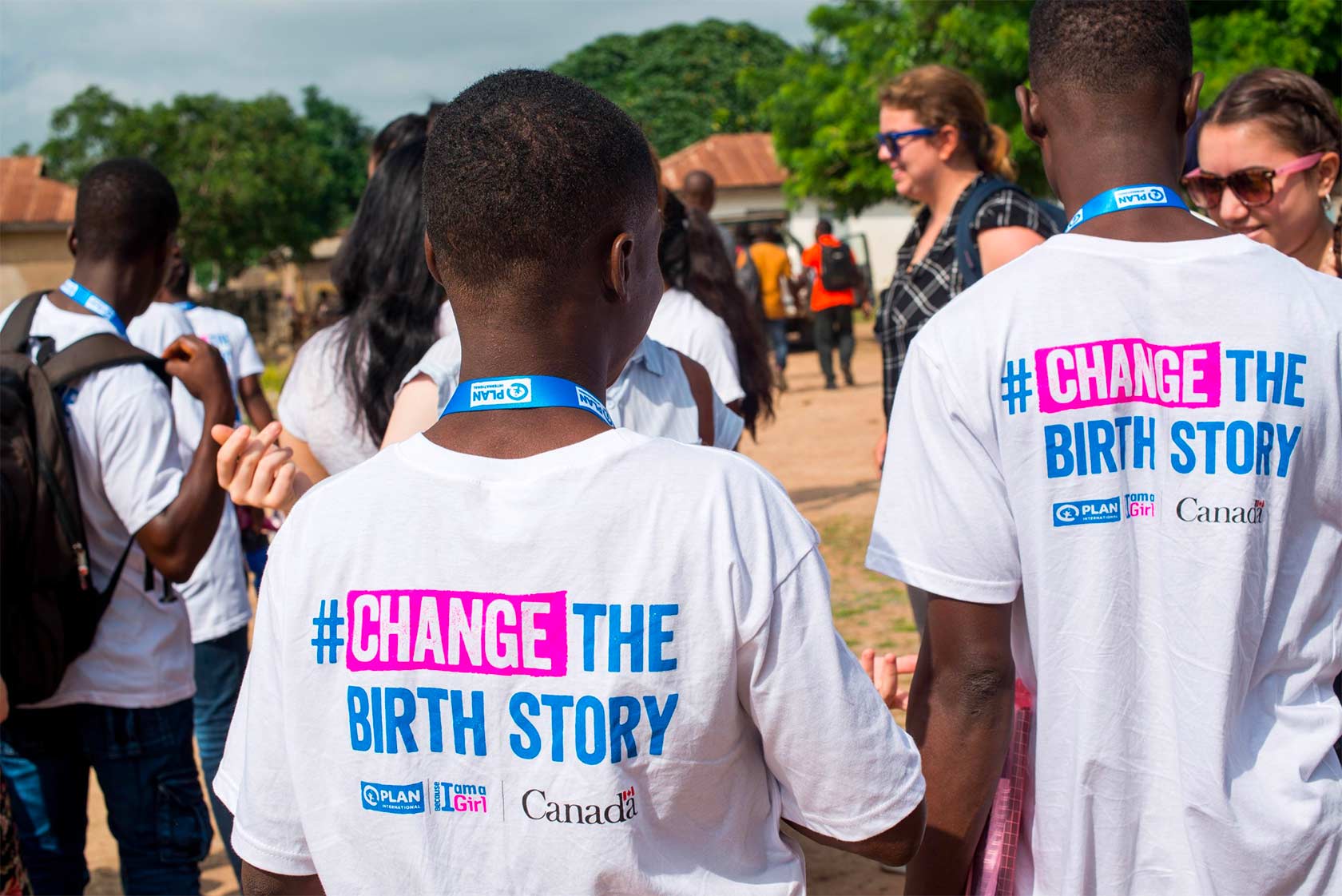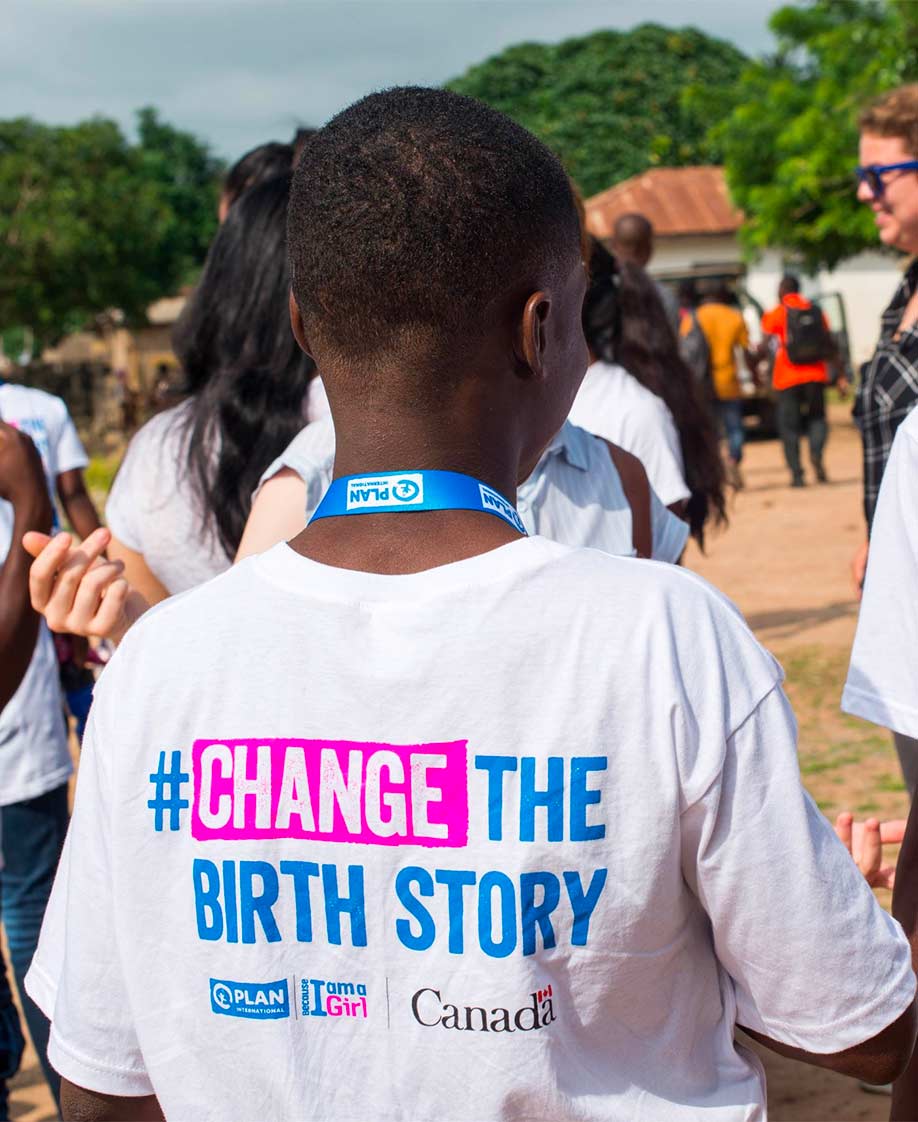 Plan International Canada also created a youth advocate program, inviting motivated young Canadians to spread the message about maternal, child, sexual and reproductive health and rights.
Rhea was one of 51 youth advocates who has spent time talking to fellow students at a Toronto university, to high school students and to her peers about gender equality. "This work has really changed me," says Rhea.
"I love having real conversations with people about Plan and gender equality – with girls in leadership clubs, and with groups of boys too."
When people take the time to talk and understand the issues more, they see why they should care.
Rhea, Plan International Canada Youth Advocate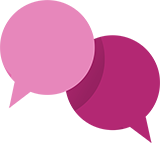 "Engaging a group of teenage boys to talk and listen, and then sign their own endorsements for #ChangetheBirthStory was one of my most memorable experiences as a Youth Advocate."
Chantal started her work as a Youth Advocate to promote #ChangetheBirthStory in 2018. "At first, just walking up to people to talk about sexual and reproductive health and rights was daunting," says Chantal, who studies music at a university in Nova Scotia. "But I started approaching people as much as I could - at my sister's soccer games and at schools."
She soon realised that as the oldest of four girls, she'd been with her mom through three pregnancies, and knew more than she thought about maternal and child health. This helped her to have relatable conversations about gender equality and health.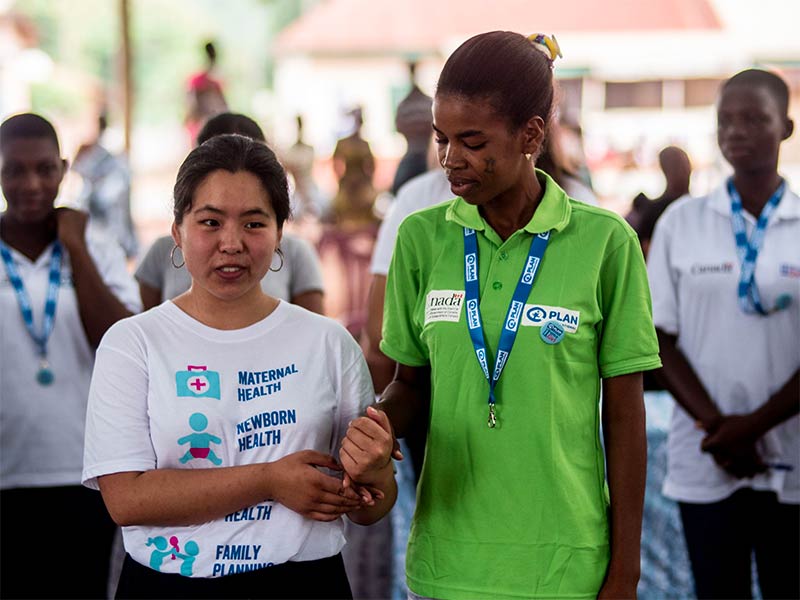 Then, before she knew it, Chantal was invited to see SHOW for herself in Ghana. She was on a plane to Accra in July of 2018. She and the Canadian youth advocates were paired with ten Ghanaian youth, and they travelled to SHOW project sites around the country.
Chantal remembers talking to one peer named Prince, whose village was high up a mountain. He explained that when women in his community were going to give birth, they had to be carried two hours downhill to the nearest health facility. "Hearing about this reality made me even more passionate about women's access to health care," says Chantal.
Chantal witnessed dramas created by youth groups, where she says the whole community – parents, grandparents, and children listened as young people acted out issues such as the challenges of teenage pregnancy.
"For the dramas, there were trained youth facilitators who were great at taking what they had learned and applying it through theatre. They could filter technical information through a youth lens, make it funny and informative."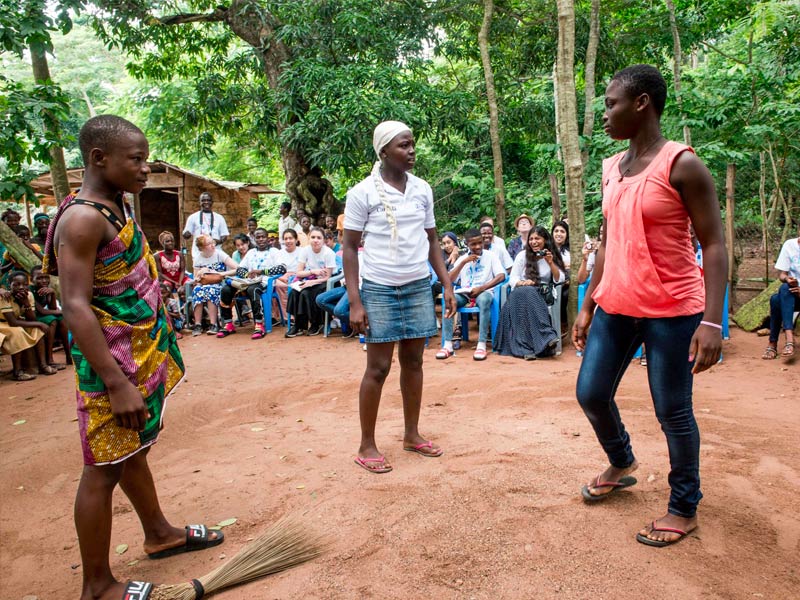 Chantal also visited a Daddies Club, and spent time with women engaged in their Village Savings and Loan Association. She was inspired.
Seeing SHOW in action in Ghana demonstrated how Plan is benefitting people directly. It set a standard of what I would expect from every other organization.
When Chantal returned, she eagerly tackled her speaking roles as a youth advocate. "I could use my experience to really paint pictures for people," she explains. "People would say 'wow, I didn't know Canada was doing this,' or 'I didn't know people were facing these issues of gender discrimination – I'm going to go tell my parents about it!"
---
Watch this video to see more of Chantal's trip to Ghana!
---
The more awareness the better. We can be aware of the problems but also the solutions like SHOW and learn how can we help to be part of the solutions.
Chantal, Plan International Canada Youth Advocate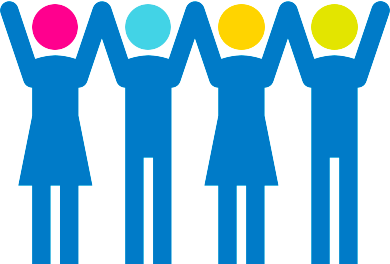 Plan International Canada at Women Deliver
Plan International Canada was also front and centre at the 2019 Women Deliver conference in Vancouver, which hosted more than eight thousand people active in gender equality from around the world, together with global media.
Amongst many important panels, Plan International Canada participated in the launch of a trailblazing report about fatherhood.
"The State of the World's Fathers" report, led by Promundo includes new data gathered from adolescent sons and daughters of participants in the Fathers Clubs in Bangladesh, Ghana, Haiti and Nigeria. We wanted to better understand adolescent perspectives on their father's behaviours regarding housework and caregiving, and what it means to be a father.
Findings included:
The belief that men should be playing an active role in household labour
That a 'good father' spends time with their children and treats boys and girls equally
That men in Fathers Clubs were helping in the household more with chores, especially during pregnancy
That these changes would last because they brought more respect, peace, love and joy into the household.
"It was exciting to announce these findings about the Father's Clubs at Women Deliver 2019," explains Tanjina Mirza, Plan International Canada's Chief Program Officer. "The room was packed, and suddenly people could see the real impact of gender transformative programming."
"We were thrilled to join Plan International Canada and other partners to launch The State of the World's Fathers," says Gary Barker, the CEO of Promundo. "This shows how we're all focussed on the wellbeing of the girl child, and we need men and boys in the conversation without dominating it."
We can be feminist allies. We're with you.
Gary Barker, CEO, Promundo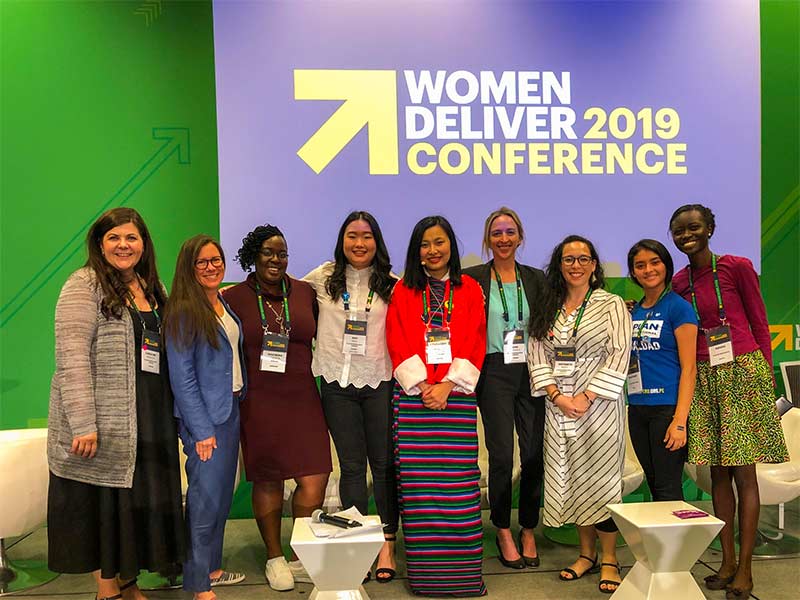 "The Government of Canada believes youth should be involved in public policy-making as active global citizens," says Caroline Leclerc, Assistant Deputy Minister, Partnerships for Development Innovation at Global Affairs Canada. "We welcome Plan Canada's work to share lessons learned and best practices in reproductive health and gender equality programming, especially the impressive efforts to include adolescents and meet the health needs of adolescent girls."
The SHOW project demonstrates the power of engaging young people from around the world in discussions on gender equality, barriers to exercising rights and most importantly, developing solutions to pave the way for a more inclusive future.
caroline leclerc
assistant deputy minister, global affairs canada
Plan International also hosted a participatory session on adolescent sexual and reproductive health and rights. In the session, young people from around the world shared some of the barriers they faced in exercising their rights and accessing services as well as the solutions to overcome these barriers.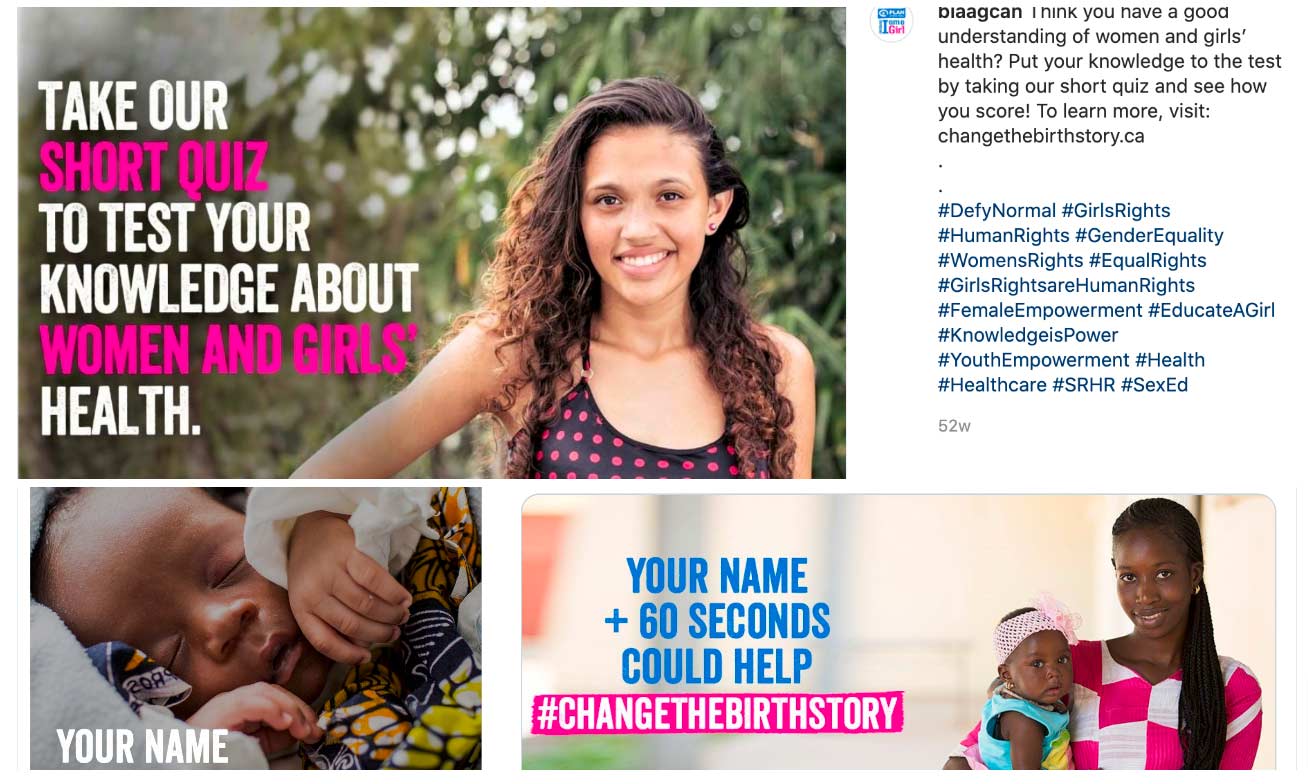 Read the NEXT story in this series about how Plan International Canada learned from the SHOW project and how countries will sustain the gains, and BACK to go to the full series!

---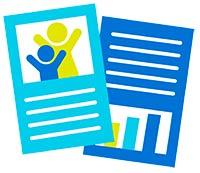 Click the links below to learn more
​
Join our mailing list to receive updates
By signing up you agree to receive our emails.