Placeholder for mobile shadow
The inability to access quality healthcare and exercise their rights, puts the lives of millions of children, adolescents and women at risk every day. Plan International works with communities, local partners, young people and governments in remote, disadvantaged communities to address institutional/systemic, socio-economic, cultural and gender related barriers to accessing quality health services.
On this page you will find critical research and studies Plan International Canada has done in the field of health that covers topics from engaging fathers through trainings to empowering youth to prevent teenage pregnancy in their community.
Male engagement resources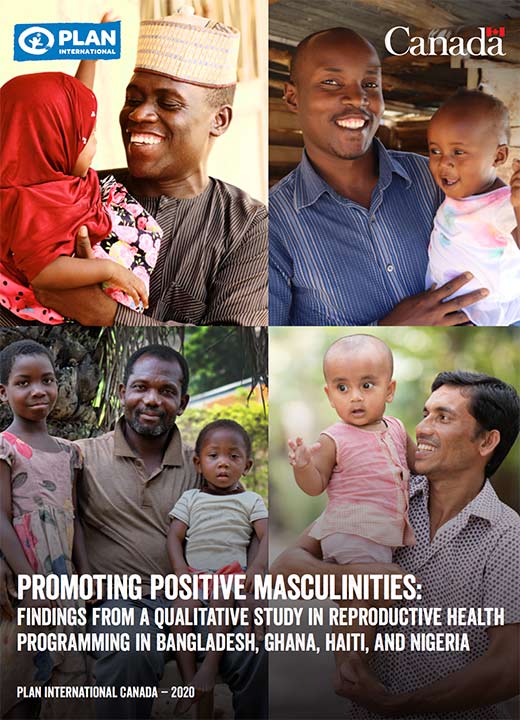 Promoting positive masculinities: findings from a qualitative study of Fathers Clubs in reproductive health programming in Bangladesh, Ghana, Haiti, and Nigeria
Under its multi-country project SHOW (Strengthening Health of Women and Children) Plan International, in collaboration with local implementing partners, established 1,041 Fathers Clubs across countries and engaged 15,105 fathers in twenty reflective sessions to broaden their understanding of gender equality to enable them to question what it means to be a man and a father and to promote their equitable involvement at the household level.
The study findings revealed positive change among Fathers Clubs participants!
Individual country specific reports were also produced from this study: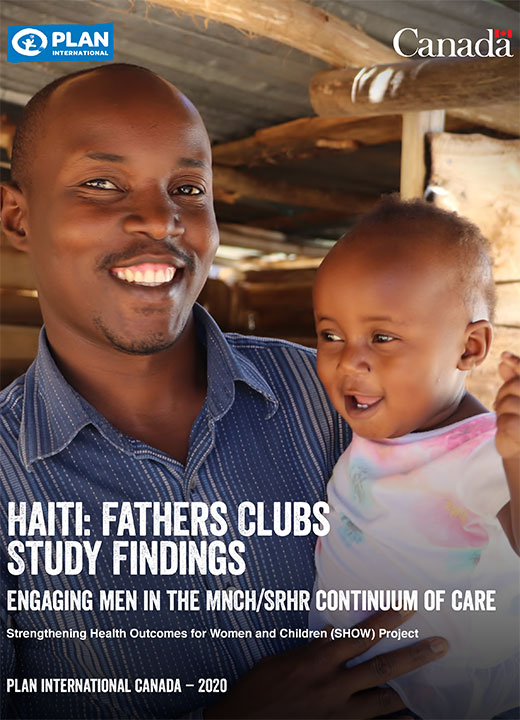 Haiti: Fathers Clubs Study Finding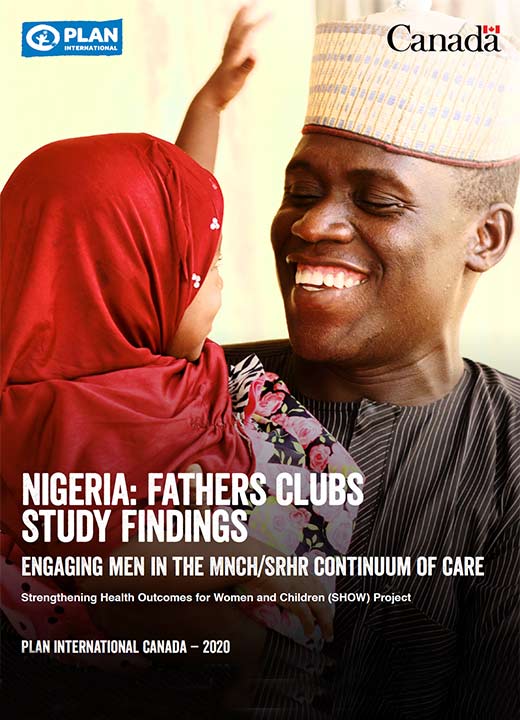 Nigeria: Fathers Clubs Study Finding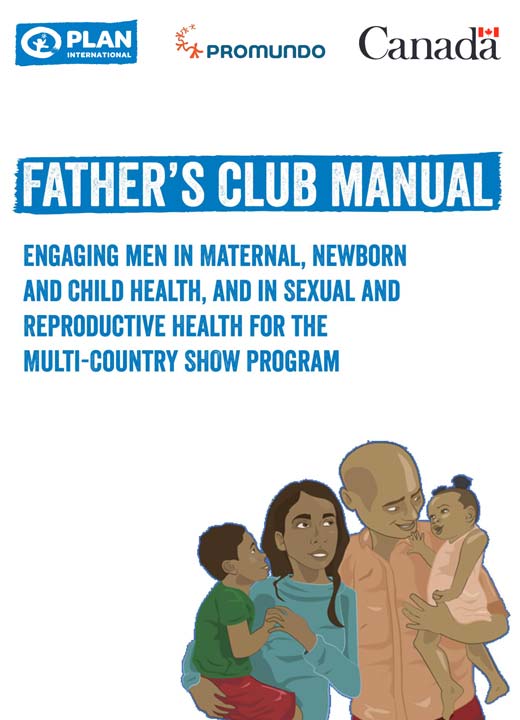 Father's Club Manual
This manual on Engaging Men in Maternal, Newborn, and Child Health (MNCH) and Sexual and Reproductive Health (SRH) was developed for the Strengthening Health Outcomes for Women and Children (SHOW) Program by Promundo, with technical guidance from Plan International Canada and support from Global Affairs Canada.
SHOW considers engaging men to be one of the core gender-transformative strategies to positively impact MNCH/SRH outcomes, as well as increase the agency of women and girls overall.
Download the report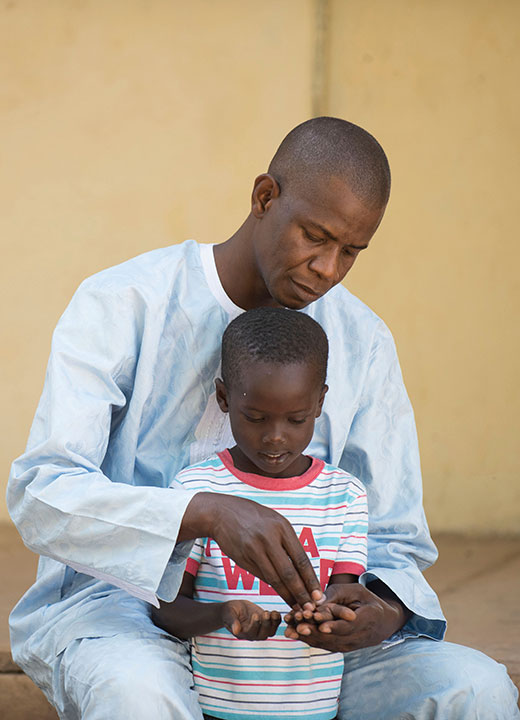 Effect of Father's Clubs on Men's Care Work at Home
In 2019, Plan International Canada carried out qualitative research extrapolating men's, partner's and adolescent children's, as well as community member's experiences with Father's Clubs. The key findings in this report provide a summary of the critical reflections challenging gender norms and also provides an additional evidence-base around men's equitable care giving.
Download the report
Join our mailing list to receive updates
By signing up you agree to receive our emails.