Placeholder for mobile shadow
Canadian Youth, Empowerment
Why a group of inspiring girls are boldly challenging Canadian leaders to stand up for girls' rights

Where do girls belong?
It's simple: girls belong in the seats of executive boardrooms, press rooms, senates, corner offices and courtrooms. On the playing field, behind the camera, and in laboratories – girls belong in these places, in places where important decisions are being made, and anywhere they choose! And to illustrate every girl's right to belong where her voice can be heard, a group of empowered girls from across the country is boldly challenging Canadian leaders to stand up for girls' rights in celebration of the 5th International Day of the Girl by giving up their decision-making seats for one full day. By taking on these leadership positions, and engaging in spaces where girls are not seen or heard from nearly enough, these girls are helping to tear down the barriers preventing so many girls from realizing their inherent potential to lead, and create positive change!
Plan International Canada's Because I am a Girl movement is leading this bold initiative, fuelling the groundswell of girls declaring that #GirlsBelongHere – in the seats of political, economic and business leaders in Canada, and around the world!
Watch the video.
<iframe width="560" height="315" src="https://www.youtube.com/embed/ymkUoFfk07s" title="YouTube video player" frameborder="0" allow="accelerometer; autoplay; clipboard-write; encrypted-media; gyroscope; picture-in-picture" allowfullscreen></iframe>
Who will accept the challenge, and show their support for girls' empowerment? We'll have to wait and see!
But in the meantime, meet the 12 inspiring girls who are determined to make their voices heard this International Day of the Girl!
Cara – The Superhero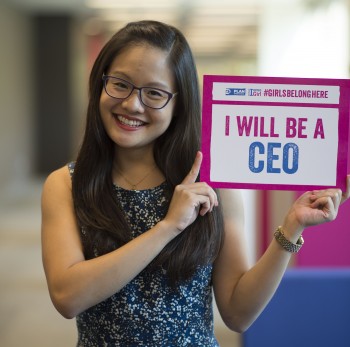 Aside from travelling the world and running marathons, Cara is an incredible leader who became involved with Plan International Canada in high school, and since then has had the privilege of participating in child rights conferences, as well as representing Plan International at the 20th Anniversary of the Adoption of the Convention on the Rights of the Child (CRC) in Geneva, Switzerland. Cara is also one of the founding members of Plan International's Youth Advisory Council, and she is currently pursuing her Masters in Economics.
Jathusha – The Activist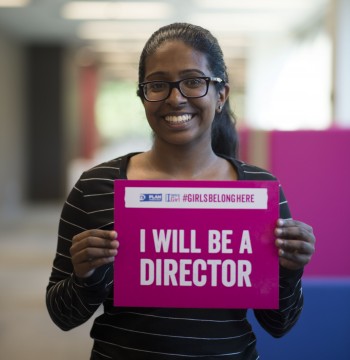 An inspirational and passionate leader, Jathusha is a Grade 12 student who is committed to speaking up for girls' rights! As an activist in her school and community, Jathusha is the founder of Ontario's first chapter of Girl Talk, a peer-to-peer mentoring program that connects middle school girls, helping them boost their confidence, promote volunteerism, and teach leadership skills. Through a blog called, "Community Superwoman", Jathusha also captures the lives of girls and women, encouraging them to share their experiences, hopes, dreams and accomplishments.
Roshni – The Social Justice Warrior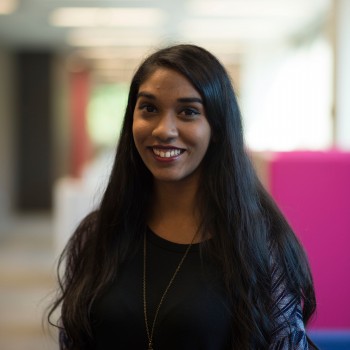 With a passion for social justice and human rights advocacy, Roshni is challenging the status quo and speaking up for those who often don't have a voice. As a current member of Plan International Canada's Speaker's Bureau, Roshni promotes gender equality, international development and the importance of education. She is also a member of Plan's Youth Advisory Council, where she continues to hone and build on her leadership skills. Roshni is currently majoring in Political Science and minoring in French. Upon graduation, she hopes to realize her dream of attending law school.
Patricia - The Global Thinker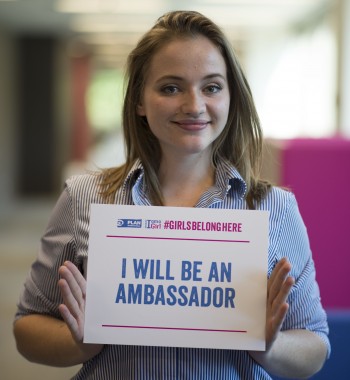 Is there anything Patricia can't do? Well, aside from speaking 3 languages (her goal is to learn 7!) and completing her double major and honours in Political Science, Patricia is extremely passionate about women's rights, and has used her numerous skills to help empower women all over the world! In March 2016, Patricia attended the 60th session of the Commission on the Status of Women held at the United Nations headquarters in New York. She also previously attended a Forum for Young Canadians where she travelled to Ottawa, and learned more about the parliamentary process firsthand. With strong leadership and critical thinking skills, Patricia aspires to give a voice to those who cannot be heard.
Gelsey – The Communicator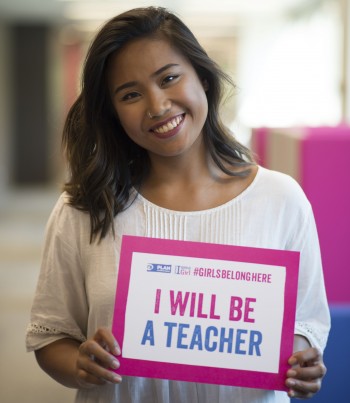 With hopes of pursuing a career in media and communications, Gelsey is passionate about gender equality, and is especially interested in how girls and women are portrayed in the media. Gelsey has been a member of the Speaker's Bureau since 2015, and is currently pursuing a university degree in English with a minor in Psychology. Gelsey hopes to have a far-reaching impact on current Canadian media standards, and ensuring that networks diversify mainstream media and represent all minorities fairly and equally.
Diviya – The Motivated Leader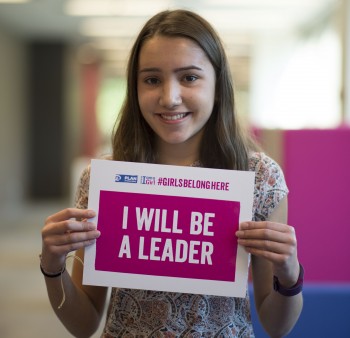 Diviya is a grade 10 student who is extremely passionate about girls' rights, and is the youngest member of the Speaker's Bureau. When she was 11, Diviya entered a speech competition at her school and won the contest with a powerful speech highlighting challenges girls face in the developing world. This speech went on to be featured on the Because I am a Girl blog, which gave her a keen interest in raising awareness for girls' rights. Diviya now has her own blog titled "Diviya Lives Here", where she continues to raise awareness of the many challenges girls face all around the world.
Nyagua – The Humanitarian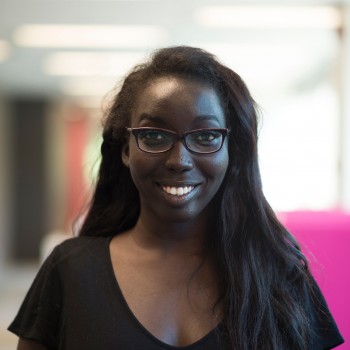 A strong advocate for human rights, Nyagua is pursuing her degree in Biochemistry and Political Science and is now entering her second year as a member of the Speaker's Bureau, where she works to raise her voice and challenge gender inequality as often as possible. As a delegate at the United Nations Youth Assembly, Nyagua seeks to ensure the fulfillment of the 17 Sustainable Development Goals domestically, with a focus on goal 5: Gender Equality.
Raisa – The Changemaker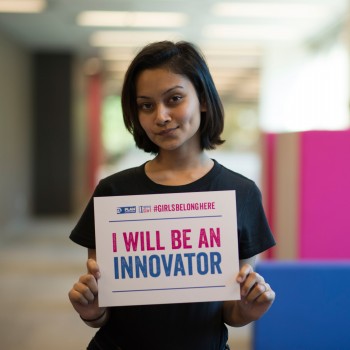 Passionate, caring and enthusiastic, Raisa joined the Speaker's Bureau a year ago, and has already changed lives by raising awareness about gender equality, reaching over 500 people from all different age groups, starting from grade 3's to senior citizens. Raisa is currently attaining her Bachelor's degree in International Development, and one day she hopes to have a far-reaching positive impact on the lives of many – especially those who are in need.
Georgia – The Optimist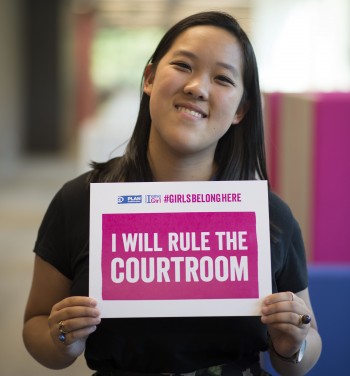 Believing in the power of girls, Georgia joined the Speaker's Bureau last year, and through Plan International Canada, she has received amazing opportunities, such attending a Board of Directors meeting, and delivering a speech on Gender-Based Violence in schools at the Storytellers Symposium. Georgia believes that genuine change is possible, and is working hard to amplify the voices of girls both locally and globally.
Mariama – The Rights Defender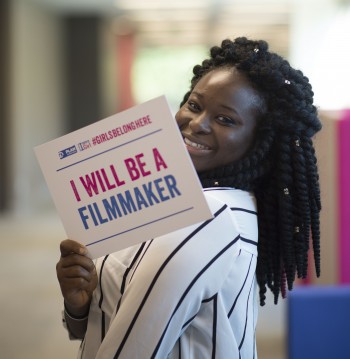 Compassionate and motivated, Mariama was born in Sierre-Leone, but her family moved to Canada after civil war erupted when she was 8 years old. Today, she's committed to improving the lives of others, particularly the lives of girls and women. With an interest in working with women and children who have been abused, Mariama is currently attaining her degree in Family and Social Relations, and she hopes to one day work worldwide, and help as many people as she can!
Reina – The Role Model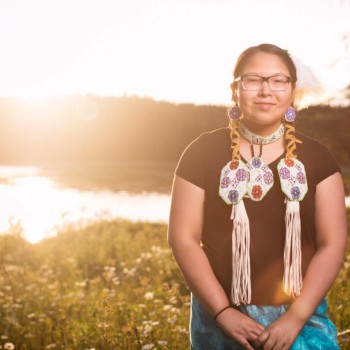 As a Youth Chief for over 2 years, Reina has accomplished many goals which included becoming a role model for her community, being involved with various initiatives, and developing skills that help accommodate her as a successful leader. As a passionate and determined girl who strongly believes in her culture, Reina knows the power of connectivity and strives to bridge positive connections with other youth. She also knows and believes in the power of youth because they are the keepers of today and tomorrow.
Kassandra – The Girls' Rights Champion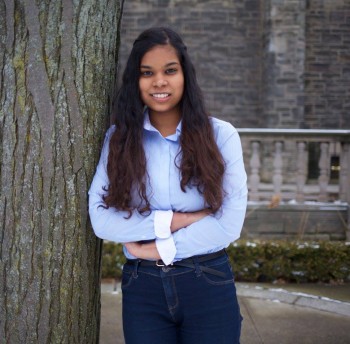 Strong and outspoken, Kassandra has been an active member of Plan International Canada's Speaker's Bureau for 3 years, and has plenty of experience advocating for women's and girls' rights, especially around topics such as early, forced and child marriage, and sexual and reproductive health. Kassandra is currently studying International Relations, Peace, Conflict and Justice at university, and spends much of her time volunteering for various causes, such as children's rights and refugee rights.
Join the conversation with #GirlsBelongHere!
If you agree that girls have every right to be seen, heard and respected, then share the video, and raise your voice online with the hashtag #GirlsBelongHere. Join us as we call on Canadian leaders, and people around the world, to support girls' empowerment! Tweet your support
Join our mailing list to receive updates
By signing up you agree to receive our emails.