Placeholder for mobile shadow
​

International Day of the Girl, marked annually on October 11, is a key global moment to celebrate the power of girls and highlight the barriers they face. Plan International Canada led a successful two-year campaign that rallied thousands of supporters across the country and the Canadian government to create a dedicated day for girls at the United Nations.

In 2022, we're marking the 10th anniversary of the day and we invite you to take part.

International Day of the Girl: A journey through time
Learn more about how we've celebrated this day annually and our advocacy for girls' equality over the past decade.
International Day of the Girl 2022
Watch this special message from the Honourable Rona Ambrose, who partnered with Plan International Canada in the creation of the International Day of the Girl. As a champion for girls' and women's rights, she led the charge on behalf of Canada at the United Nations to establish this important day.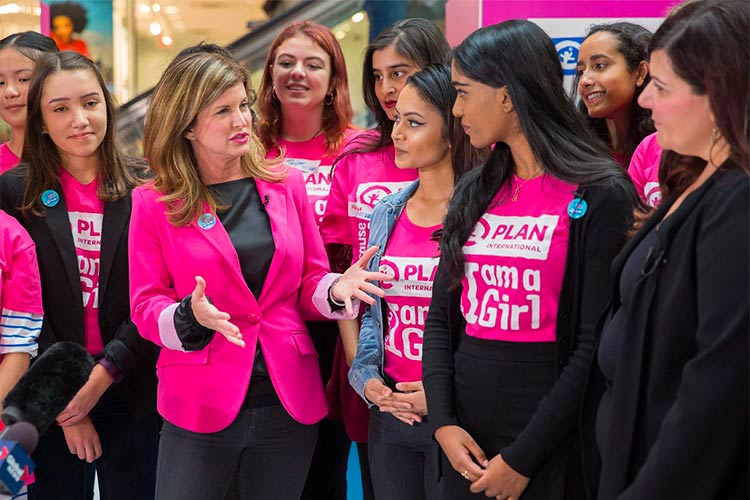 International Day of the Girl 2021
In 2021, Plan International Canada continued our flagship Girls Belong Here program virtually. Young women stepped into senior executive roles and shared their voices at organizations across Canada. New Innovation Hubs brought together youth ambassadors and leaders to discuss business challenges. And we encouraged girls to take the mic and speak to engaged leaders who seek equality and justice for girls within their own organizations – and beyond.
International Day of the Girl 2020
In 2020, Plan International Canada highlighted the power and leadership potential of girls and young women through virtual seat shares all over Canada. Due to the pandemic, the Girls Belong Here program went virtual for the first time and was designed to provide more space for youth ambassadors to share their voices, stories, ideas and solutions with leaders and organizations.
International Day of the Girl 2019
In 2019, Plan International Canada brought together special guests – including youth ambassadors, Celebrated Ambassadors and social influencers – to play a retro-style game show challenging Canadians to be able to tell fact from fiction when it comes to girls' rights and equality.
International Day of the Girl 2018
To celebrate International Day of the Girl 2018, a fierce group of Defiant Girls were joined by Plan International Canada Global Ambassador Sophie Grégoire Trudeau at the CF Toronto Eaton Centre for the release of new survey data exploring the realities of gender equality for girls 14- to 24-years-old in Canada.
Plan International Canada's national survey revealed just how 'normal' sexual harassment, gender discrimination and insecurity continue to be for girls across Canada.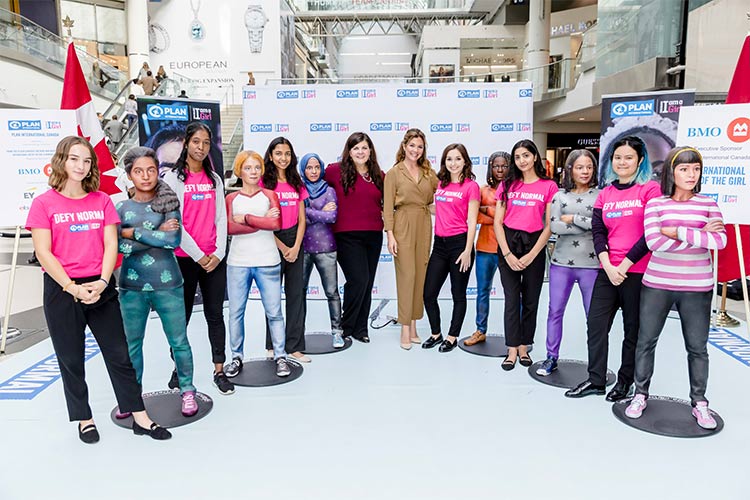 International Day of the Girl 2017
On October 11, 2017, girls from all around the world filled the roles of business leaders, presidents and prime ministers to show the world that girls CAN do anything! See the highlights and all the excitement from the 2017 International Day of the Girl celebrations.
International Day of the Girl 2016
To mark the 5th International Day of the Girl on October 11, girls across Canada and around the world raised their voices and spoke up for their right to equal opportunities. They challenged their local and national leaders to support girls' empowerment because #GirlsBelongHere – in positions to lead, decide and make a difference. Over 250 leaders worldwide accepted this challenge and invited a girl to take the lead in their role for the day!
Plan International Canada was proud to support this groundswell of girls in breaking gender stereotypes, defying the norms, and rallying support for their rights and empowerment.
International Day of the Girl 2015
To mark the fourth annual International Day of the Girl, Plan International Canada encouraged the public to pledge their support for girls' rights, create awareness about gender discrimination, and demonstrate their commitment to create a brighter future for everyone.
To take the pledge, those in Toronto engaged with the "Order Up Equality" truck that roamed the city during the first week of October, 2015. Instead of serving food, the truck provided opportunities to learn more about the unique barriers that girls face and to take action by "ordering up a girls' rights combo" from the menu.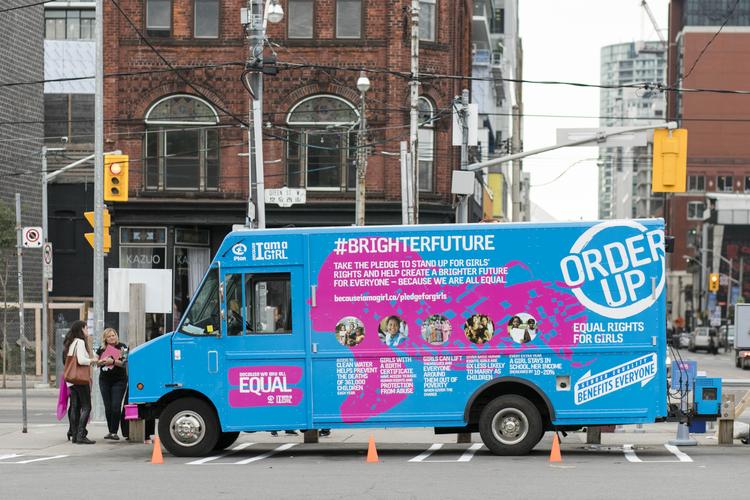 International Day of the Girl 2014
In 2014, Plan International Canada called on Canadians to celebrate and advocate for a brighter future for the world's girls by marking the day through a series of public and online activations, including its "Notes for a Brighter Future" Post-it® Note art installation at the Toronto Eaton Centre.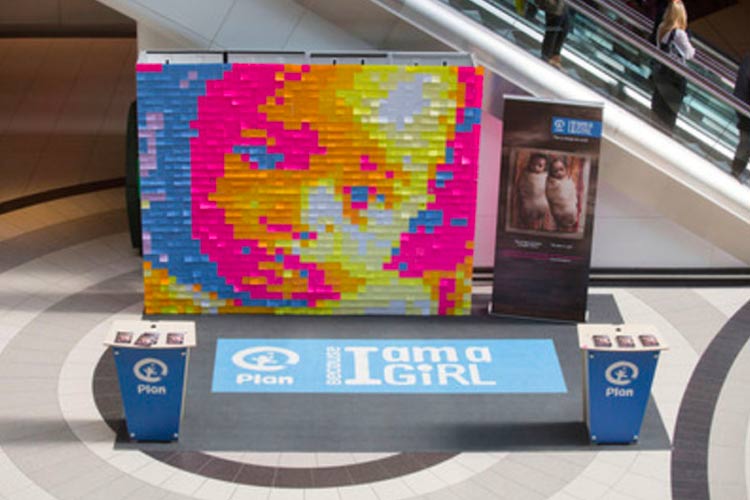 International Day of the Girl 2013
Plan International Canada marked the second International Day of the Girl through a series of public events and activities in communities across the country, including a vibrant 3D-styled interactive installation at the St. Laurent Centre in Ottawa and screenings of Girl Rising, a ground-breaking film that tells the stories of 9 brave girls from around the globe. Iconic monuments across Canada, such as Niagara Falls, Toronto's CN Tower, and Newfoundland's Cabot Tower were lit up in pink in honour of the day.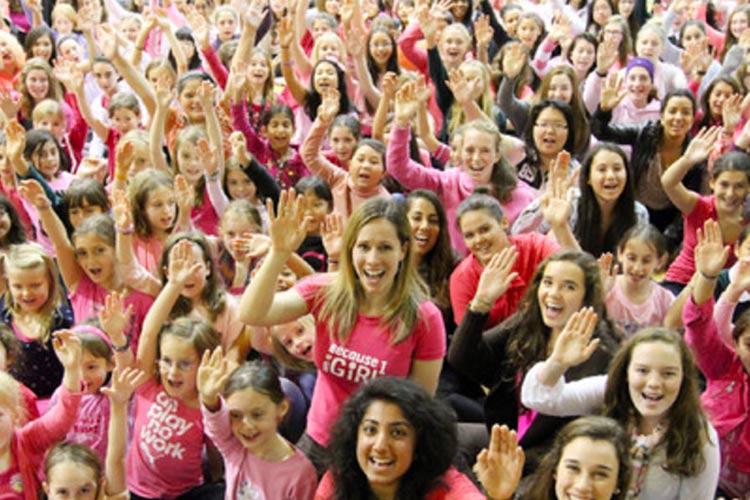 International Day of the Girl 2012
On the first-ever International Day of the Girl – a day made possible thanks to the leadership, enthusiastic support and passion of Canadians – Plan International Canada inaugurated the day through a concert and celebration at Yonge-Dundas Square and through its support of the online advocacy campaign, "Raise Your Hand for Girls' Education," which encouraged the public to send a message to the United Nations to make girls' education a top global priority.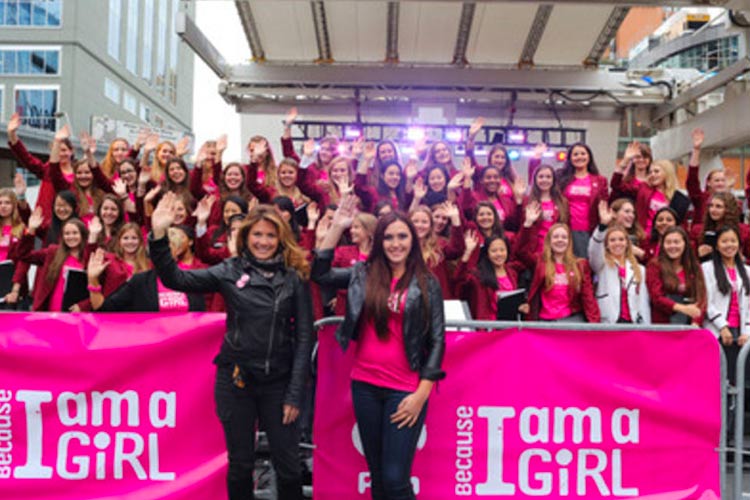 Our latest research on girls' rights
State of the World's Girls Report: Equal Power Now
Girls and young women worldwide consistently feel excluded from politics, according to Plan International's 2022 global survey of 29,000 girls from 29 countries, including Canada. The research found that they face significant barriers when taking part in political activities and feel poorly represented by the politicians elected to serve them.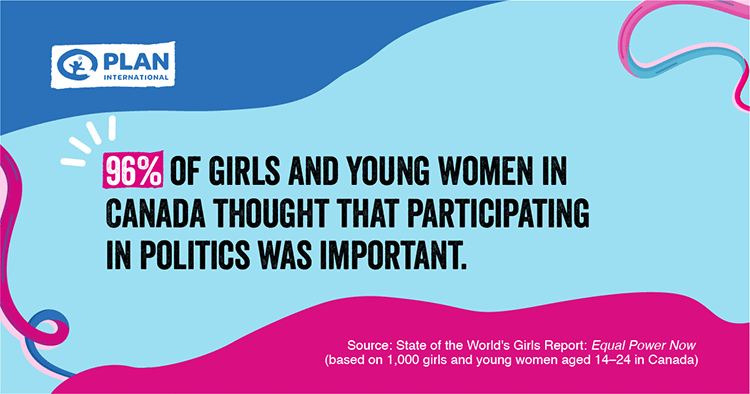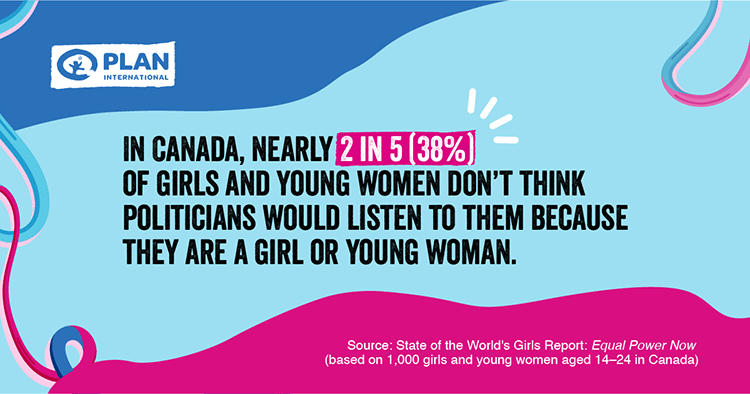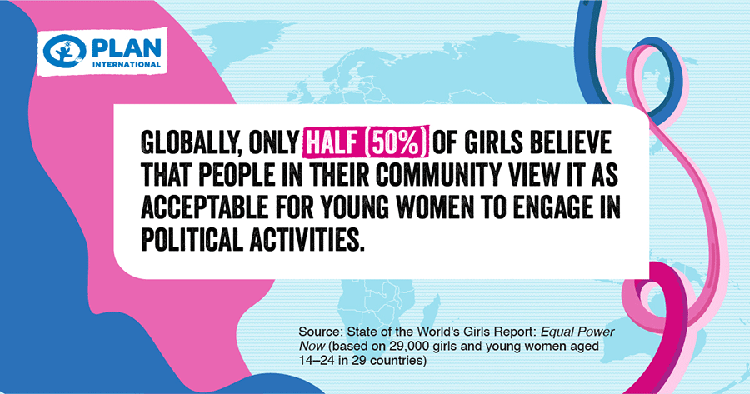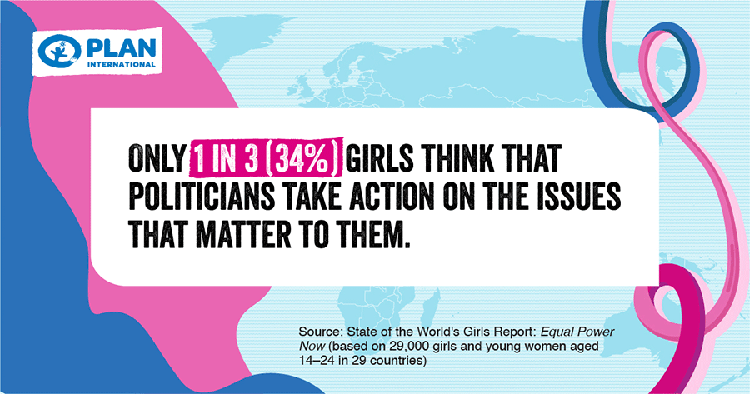 Realizing every girl's right to flourish: a review of progress on the 10th anniversary of the International Day of the Girl
Girls around the world continue to face considerable human rights violations, with little change from 10 years ago, according to Plan International's new report published on the 10th annual International Day of the Girl.
State of the World's Girls Report: The Truth Gap
Plan International surveyed 26,000 girls and young women in 26 countries around the world, ages 15 to 24. The report found that exposure to lies and mistruths are having a profound impact on how they engage with issues ranging from COVID-19 to politics.
Sponsored by IBM Canada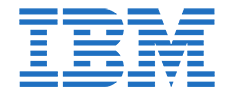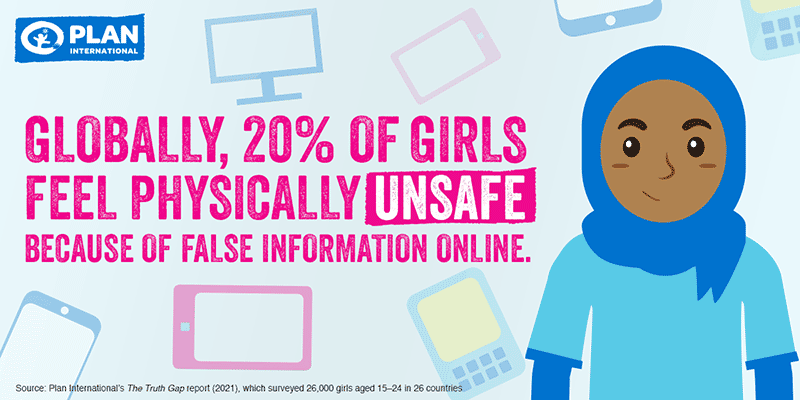 State of the World's Girls Report: Free To Be Online?
Plan International spoke to 14,000 girls in 22 countries around the world, ages 15 to 24, and more than half have been harassed and abused on social media. The most common negative effects of online harassment are lower self-esteem, loss of confidence, mental or emotional stress and problems at school.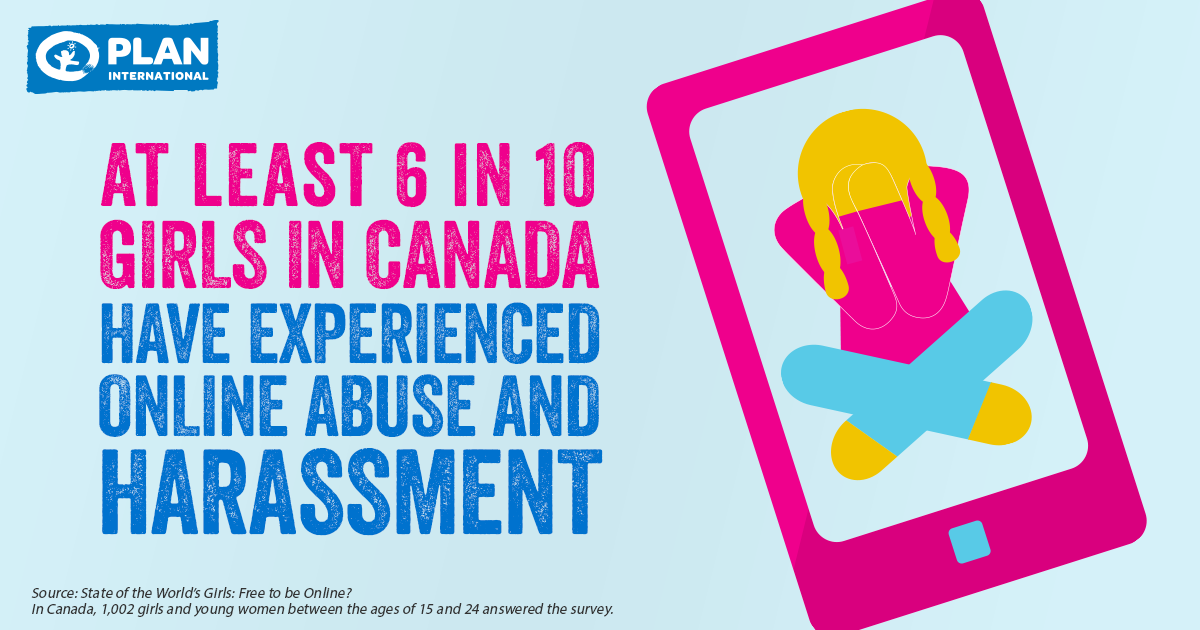 ​

A Message to My Younger / Older Self
Join our digital campaign! To encourage and inspire girls to see themselves as leaders and to claim #EqualPowerNow, share a message to your younger or older self. Use the links to submit yours.
Submit your own message to your younger self.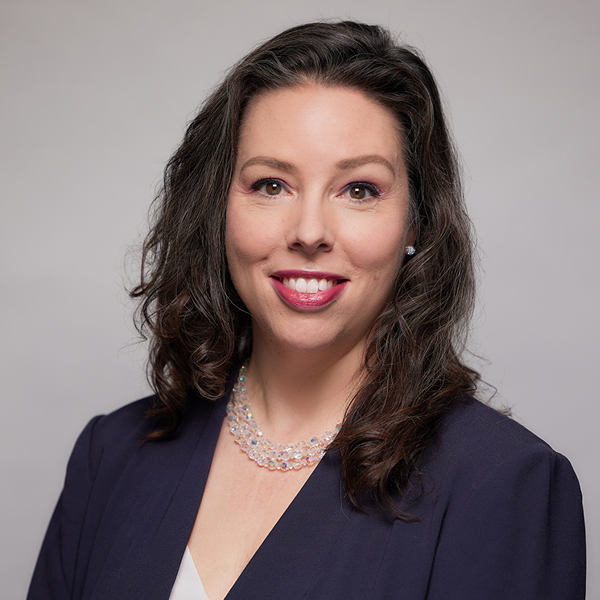 Dena, Toronto
You already have everything you need inside of you. Trust yourself. Trust your own mind, instincts, opinions and heart.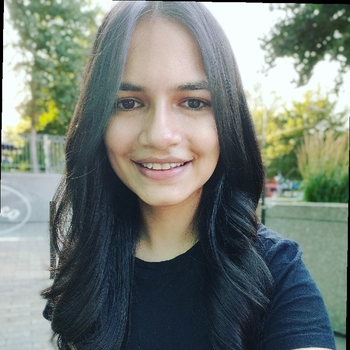 Mehak, Toronto
You'll see, there is no success without failure and happiness without grief… You'll be everything you dream of and more.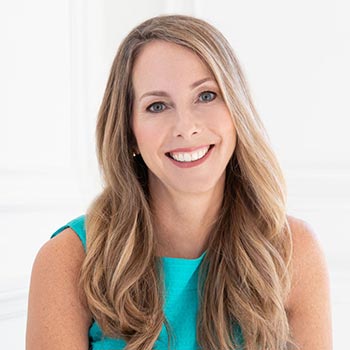 Catherine, Toronto
Listen to your head and your heart and use the gifts you have to build a life that brings you happiness and fulfillment.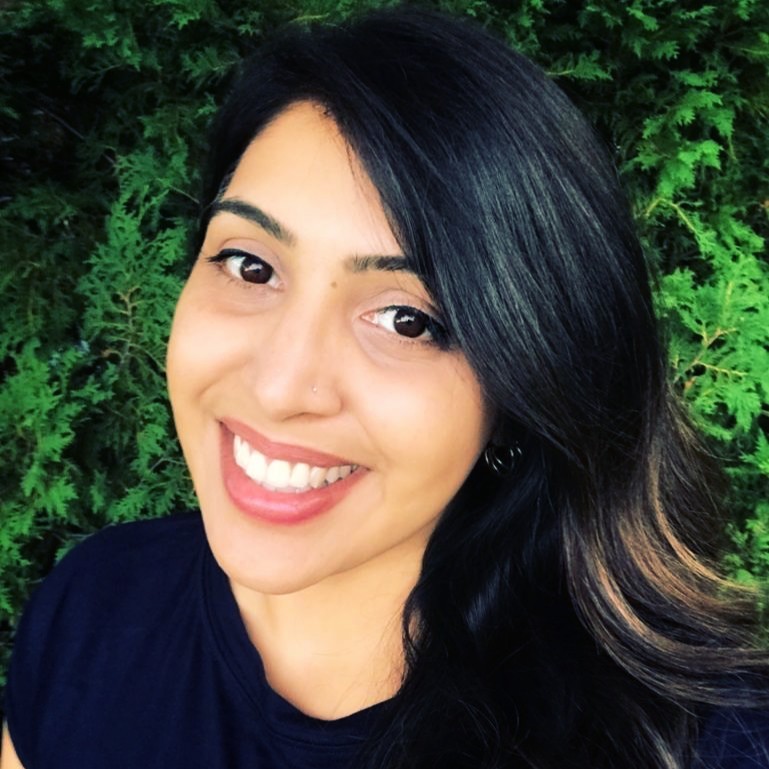 Tehsin, Toronto
Embrace your identity and don't be scared to take risks.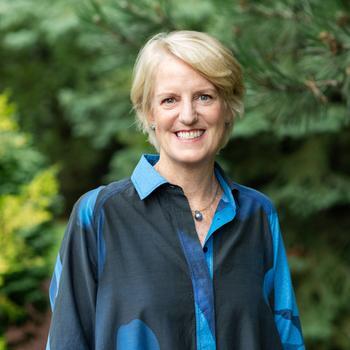 Lindsay, Toronto
Never be afraid to speak your mind, take the lead and challenge the status quo. Seek mentors, learn from them and pass it on.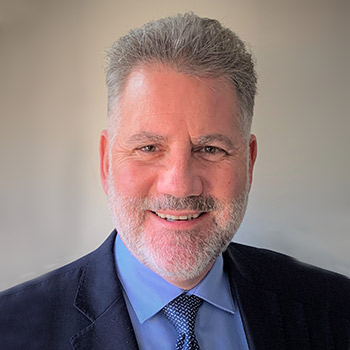 Goody, Toronto
Be more patient about the things you really want, accept that it may take a longer time to achieve them, and enjoy the journey of making progress.

Sandy, Ottawa
Today I know that I am good enough the way I am, just because I am. And that's what I want my girls to know.

Melissa, Toronto
Use your voice for good and stand up for what you believe in. Make sure to laugh a lot, love, and live whole-heartedly.

Leah, Mississauga
You will find your place and your people and will flourish with the gifts you hold.

Bianca, Newmarket
Make sure to allow for moments of peace in between all the chaos.

Jen, Courtice
Know that you will have to fight and that's okay, it will make you strong. Keep going, keep striving, be an activist.

Katie, Ottawa
If I could tell my younger self one thing, it would be You can use your voice. Trust your instincts and use your space. Don't worry about being LOUD, or disrupting the peace.

Jesus, Toronto
Just live your life and don't think about what others will think. Follow your heart

Sam, Toronto
There are a few people I'm not sure about yet, but the ones you love the most get better. You don't cry when you listen to "Moments" by One Direction anymore :)

Tanya, Canning Nova Scotia
My message to girls and young women everywhere is "don't be afraid to take up space". You have just as much right as anyone else to be here, to have your voice heard. You are important and what you have to say matters. ♥️

FJ, Toronto
I know you'll keep doubting yourself, and you'll probably do this until the end of your life, but I wish you could trust yourself more because you're already very brave.

Gillian, Halifax
I want to tell my younger self that she has value just by being herself, and it's not connected in any way to her looks, weight, clothes or possessions. Also, that I love her, and hope she can love herself too.

Meredith, Toronto
I wish I could tell my younger self to not care what others think.

Sujata, Toronto
Be confident in who you are. Don't be afraid to ask for a seat at the table and get what you deserve.

Julie, Toronto
Life gets harder, but your ability to manage obstacles will greatly surpass each challenging phase.

Jemimha, Windsor
My message to girls and young women everywhere is: You don't need to wait for others to change... be the change!

Katya, Toronto
I've experienced many challenges and barriers in my life, and what kept me going were my dreams and passion. One day I want to make this world much beautiful place for future generations.

Cris, Vancouver
Believe in yourself! Trust yourself! You are incredible people!

Clara, Calgary
Don't be so eager to grow up, take your time to enjoy every phase of your life.

Kitty, Dublin
When things get tough, know that you are learning and getting even better at facing challenges, and I PROMISE it will not always be so hard.

Jay, Toronto
Be calm and remember to breathe, and know that you are whole, perfect, strong and powerful.

Anjali, Toronto
I am enough and I can achieve anything I put my heart and soul into, no matter what anyone tells you.

Clara, Toronto
Never let anyone take that power away from you. Keep your head held high and walk forward with certainty. Your courage will move mountains, so be bold and take up space!

Load More
Submit your own message to your older self.
Hannah, Toronto:
You have the power to speak goodness into this world and you have the power to change the world, no matter how big or small.

Isabella, Richmond Hill:
You are so much more than what others think. You are so much stronger than you believe you are.

Aya, Oakville
I hope that the world you experience and live in is one where young women and girls are unafraid to do what they love – where they are encouraged rather than placed under society's limits.

Felicia, Surrey
Don't let anyone tell you that your goals aren't worth it or are too impossible.

Victoria, St. Thomas
Do not lose your passion or your voice. My message is to take your seat at the table unapologetically.

Anuarite-Ange Nshimirimana, Montreal
I know that the person I would be in 10 years is going to be surrounded by a sea of people congratulating her for her achievements. Remember that you belong in any space you want to occupy.

Ada, Winnipeg
You shouldn't be afraid to use your voice. Don't mind the judgement and rise above.

Alisha, Oakville
Always believe that your goals are attainable, because you have the potential to reach them.

Cindy, Toronto
My advice to girls and young women everywhere is to never be afraid to be bold and speak up for yourselves, even if it is challenging and frightening.
Lehar, Charlottetown, PEI
If I could tell future me one thing, it would be: to believe in yourself, and keep going.
Load More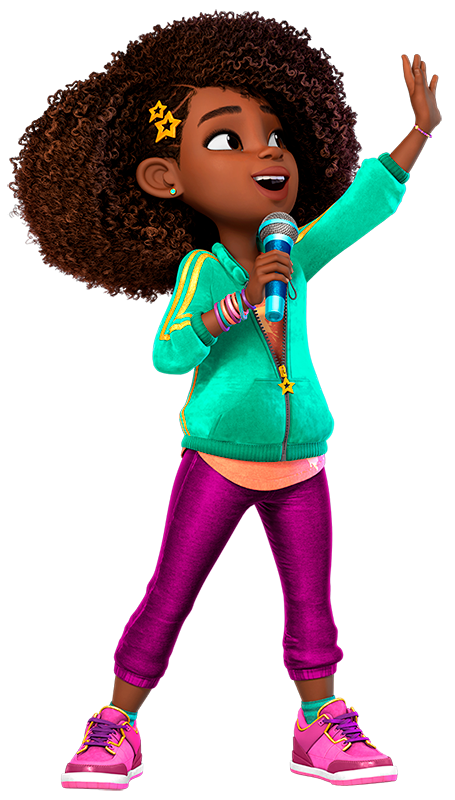 Our newest champion for girls' rights: Karma
Karma Grant, star of the hit Netflix series Karma's World, has joined Plan International Canada this International Day of the Girl as our first-ever animated Global Ambassador!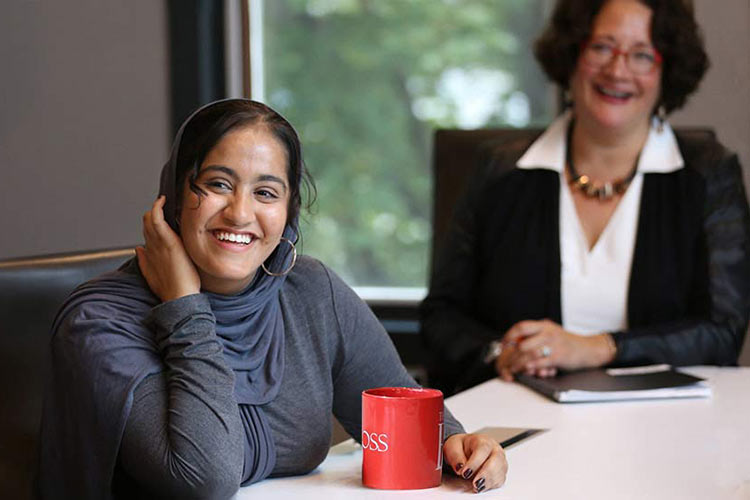 Girls Belong Here
Plan International Canada's Girls Belong Here program is part of a  global movement to amplify girls' voices, advocate for their rights and elevate their position in society.
Since 2016,  we've connected more than 150 girls with meaningful leadership and professional development opportunities to demonstrate that young women belong at all levels of leadership and that they have a right to equal opportunity in all sectors.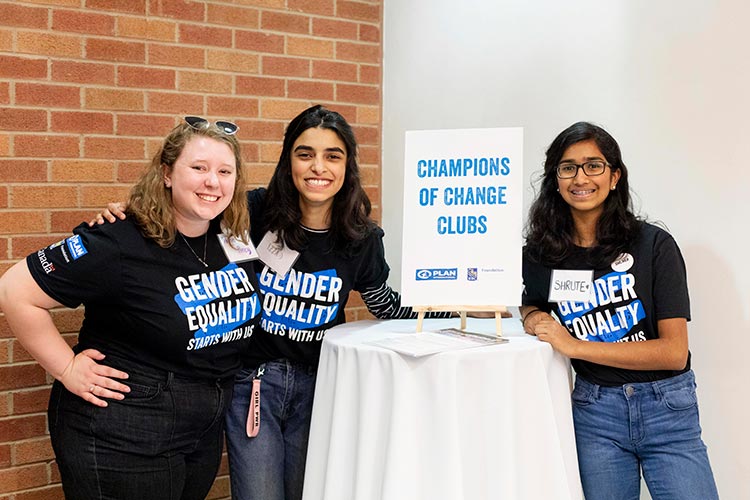 Youth opportunities
Plan International Canada works with youth between the ages of 14 and 24 to help them build leadership skills, become an advocate for girls' equality and harness their power as global citizens. If you are or know of a young person interested in creating positive change, join us!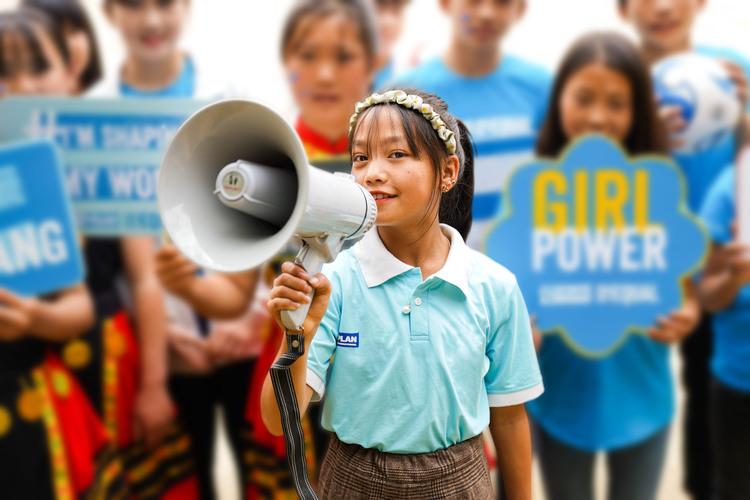 Support girls' rights
Make a lasting impact in the lives of girls and help them unleash their power. Through Plan International Canada's Gifts of Hope, you can contribute to a world where every girl has the chance to shape her own life and the future.
Join our mailing list to receive updates
By signing up you agree to receive our emails.