Placeholder for mobile shadow
Plan International Canada's Youth Council (YC) comprises 10−12 young people aged 14−24 who are passionate about the rights of children, equality for girls and other global issues facing young people around the world.
The Youth Council (YC) is a group of young leaders throughout Canada who advocate for change as advisors, influencers and ambassadors to Plan International Canada. The YC supports the development of strategic direction and initiatives and represents the organization at various local and global forums, thus ensuring youth perspectives are woven into the fabric of our organization. 
Our YC mandate:
Mobilize young people to learn about and support Plan International Canada's mission.
Provide recommendations on how to ensure equitable opportunities exist for youth in Canada.
Advise Plan International Canada on effective youth integration in the organization.
Assist in the implementation of youth projects and activities.
Speak with decision-makers and influencers within and outside of Canada to advance the rights of children and equality for girls globally.
How the Youth Council works:
As a group, the Youth Council focuses on its members' unique and diverse skill sets. Rather than dividing into working groups to accomplish tasks, the YC collaborates on all projects. Since each member brings a different perspective, the YC functions best when all members have an equal seat at the table. The YC contributes to Plan International Canada's goals and collaborates with young people across Plan International's global network on global issues and advocacy.
Role and responsibilities of a YC member:
Dedicate approximately 1-3 hours weekly to the council through digital and face-to-face meetings, independent work, training and event attendance.
Attend all monthly and quarterly meetings held on the first Sunday of each month. Meetings are either held virtually or in person.
Work collaboratively with fellow YC members to provide input into youth-related projects, resources and content produced by Plan International Canada and partners.
Provide input to Plan International Canada's work as an ambassador to your region of Canada.
Help develop the agenda and facilitate workshops at the annual YC orientation.
Initiate, develop, and implement projects focused on youth advocacy through collective ownership over the YC Annual Workplan.
Plan International Canada covers all expenses related to Youth Council engagement to ensure our programming is as accessible and barrier-free as possible for all young people in Canada.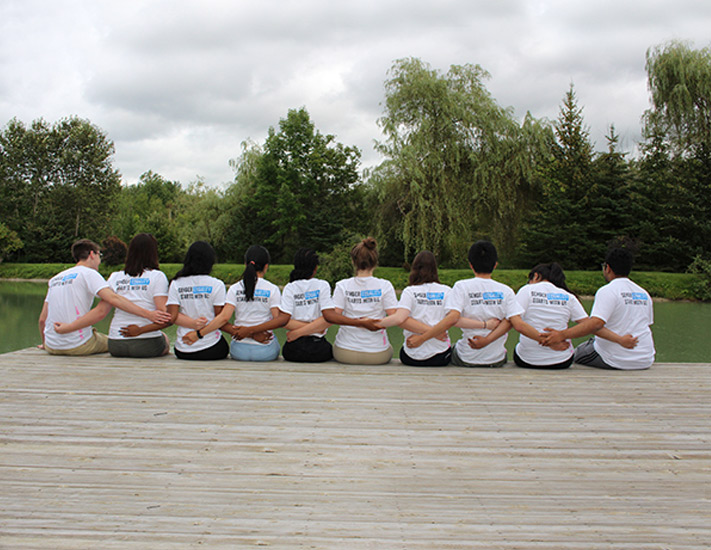 Join the Youth Advisory Council
Applications are now closed for YC 2022/2023 year! Have questions about Plan International Canada's Youth Council? Connect with Zein Hindawi, Manager of Youth Engagement, at zhindawi@plancanada.ca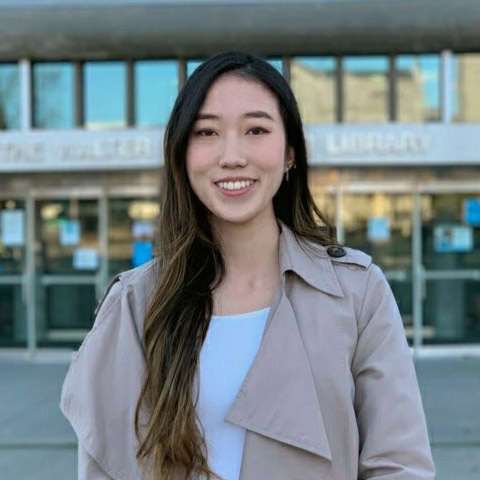 Adrienne is a recent International Relations and Commerce graduate of the University of British Columbia who combines her passions for digital communications, international development, and youth engagement in her daily work. A believer in the power of community engagement and effective communications, she has experience working on issues such as gender equality, international health, multiculturalism and access to justice. These are experiences she obtained working on initiatives with the federal and municipal government as well as academic institutions and non-profit organizations. She has also written a series of Sustainable Development Goals (SDGs) feature interviews with the British Columbia Council for International Cooperation, represented British Columbian youth at the UN High-Level Political Forum in 2019, and has delivered presentations on topics important to her such as gender equity and entrepreneurship. When she's not tethered to her laptop, she loves to read, learn languages, and explore the outdoors with a camera.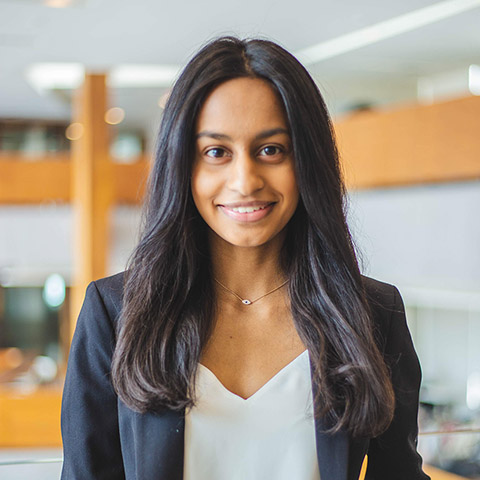 Anjana is entering her third year at Western University, pursuing a dual degree in Computer Science and Business Administration at the Ivey Business School. Anjana is an advocate for gender equality and strongly believes that female empowerment is the key to solving the world's most pressing issues. To address gender inequalities in her own community, Anjana co-founded Shed Red—a non-profit committed to tackling period poverty in Canada. She worked extensively to establish a period poverty education program in select schools across Ontario and British Columbia, educating youth on menstrual equity and encouraging male allyship. Anjana is also passionate about promoting gender inclusion in corporate leadership and, in 2019, interviewed the Countess of Wessex about the future of women in the financial services industry. In her spare time, Anjana enjoys hiking with her 7-year-old Norwegian Elkhound, travelling, and trying her hand at new recipes! She is excited to join the YAC and work with incredible talent from across Canada to advance gender equality.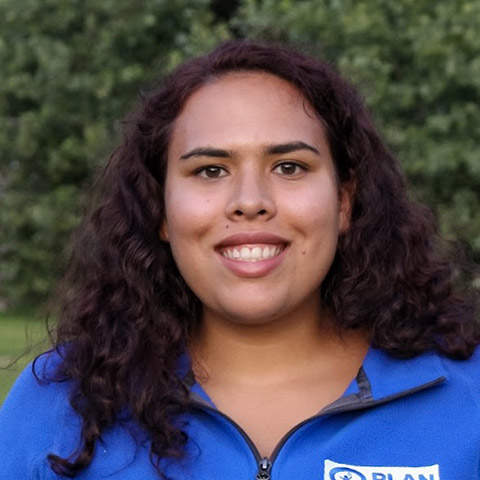 Ashley recently received certification as a participant in the 2018 Leading Change Program from the University of Cambridge. The designation is awarded to individuals recognized by the Queen's Young Leaders Award. Ashley is a passionate advocate for youth rights and involvement, mental health, diversity and gender equality. She is an alumni member of the Prime Minister's Youth Council and a current member of the Big Brothers Big Sisters National Youth Advisory Council. She strives to ensure that the voices of young people are actively heard throughout the decision-making process at any level of government or organization through a symbiotic relationship. Ashley enjoys organizing and attending youth-centered community events at schools, youth groups, organizations, and government that profiles issues important to young people in her province and throughout Canada. Her biggest takeaway from events like these are the conversations (even if it is tough) with diverse people, what matters to them and what actionable steps can be taken after the conversation. Ashley also values spending time with her family, friends' pets, drinking coffee, volunteering and developing her business. She also loves exploring her own city (especially the River Valley) and traveling whenever possible while trying new things that push her outside of her comfort zone.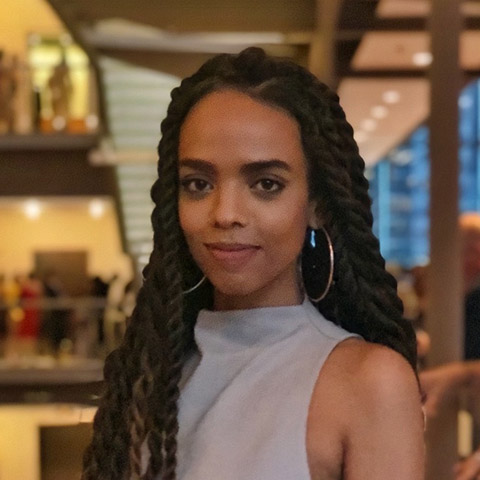 Ayaan is entering her fourth year at the University of Toronto specializing in Sociology with a minor in African Studies. She grew up in seven countries across Africa, Europe and North America. Her varied life experiences have given her a passion for people and novelty, and contributed to her commitment to uplifting marginalized communities. Ayaan is proud of her Somaliland heritage, and is grateful to the many women who raised her for continuously inspiring her and giving her the courage to act for a better world. She believes in the importance of supporting young people to become informed and thoughtful citizens and giving them authentic chances to influence decisions and policies that affect their lives. Through her role on the advisory council, she hopes to provide a platform for Black, Indigenous, LGBTQ2SIA+ & women with disabilities who have historically been overlooked by popular movements for gender equality. Ultimately, Ayaan hopes to combine her interests in sociology and technology to improve the lives of the communities she is most passionate about.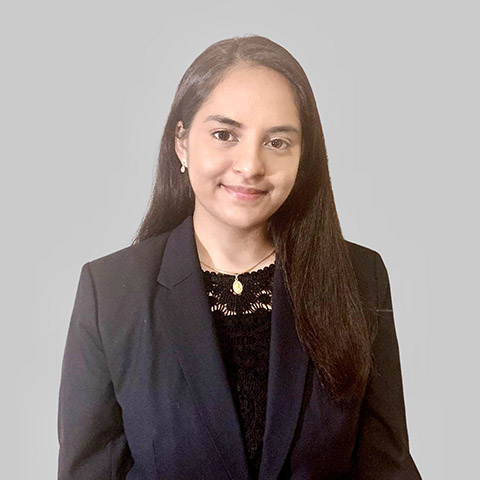 Bhanvi is a student at the University of Toronto, where she is pursuing degrees in behavioural neuroscience and women's and gender studies. Her interests are deep-rooted in the intersections of behaviour, psychology, artificial intelligence, and public health. She was born in India and raised in Calgary, Alberta, where she developed her passion for gender-equality rights, women's education, and health. In 2020, she founded her own organization, Articulate Initiative, which premises on giving an artistic platform to youth from marginalized communities, and more recently, distributing feminine hygiene products in the community. She is an active volunteer in her community and spends a vast majority of her time volunteering at the Women's Centre and the hospital as a day surgery assistant. She was recently appointed as the Editor-in-Chief of Margins Magazine associated with the Women's and Trans Centre at the UofT. Aside from her passion for community service, she is highly involved in research and is currently working on understanding burnout syndrome in ICU staff during the unprecedented COVID-19 pandemic. She is also a trained contemporary and ballet dancer and has been dancing since the age of 10. As a member of the YAC, she hopes to interact with like-minded individuals to raise awareness about issues surrounding gender equality.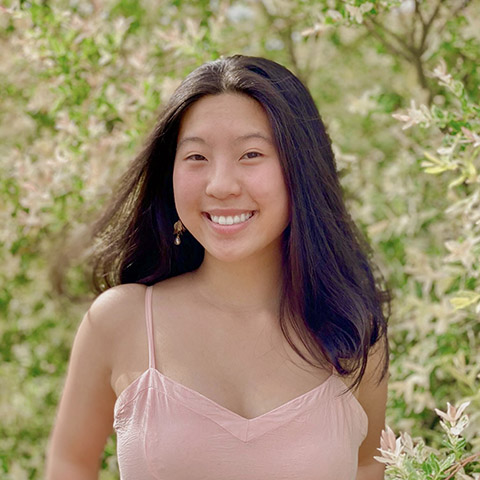 Charlotte is a second-year Irving Scholar pursuing Honours Biology with minors in Women's and Gender Studies and Music at Acadia University, Nova Scotia. All of Charlotte's experiences have solidified one thing: she cares deeply for others. She is very passionate about intersectional gender equality, environmental remediation, MNCH, and WASH. At the core of Charlotte's activism is empowering young people to use their voice to drive global change and propel social movements. She is looking forward to researching sustainable solutions that will result in policy implementations to slow down the ecological breakdown and enact environmental remediation for true climate action. Since 2019, Charlotte has organized and facilitated annual youth conferences with dialogues regarding inclusion and activism, engaging over 200 youth and receiving thousands of dollars in grants and international participation. As a current Women Deliver Class of 2020 Young Leader, Charlotte works extensively with NGOs, such as ACIC and Plan International Canada. She is a Plan International Canada Speakers Bureau member, national Change the Birth Story Youth Advocate, Girls Belong Here ambassador, youth facilitator for Plan International Canada's youth engagement events, and more recently, the only Eastern Canadian ambassador for Plan's newest national social media campaign, #What'sYourPlan. Charlotte hopes to pursue a career as medical personnel for children affected by climate crises.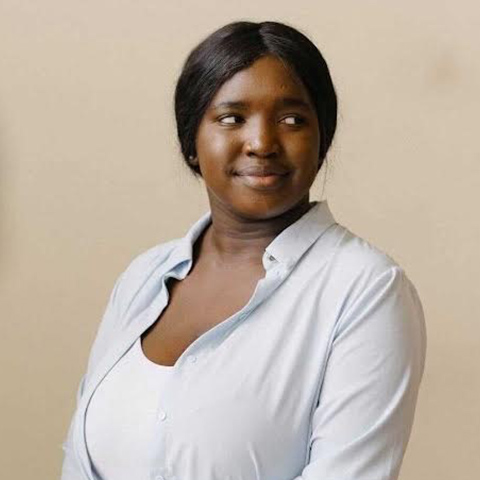 Jennifer is a Saskatchewan-based activist who is dedicated to the wellness of her community. She serves as an advocate on Plan International Canada's Youth Advisory Council and spoke at Women Deliver as a delegate of Youth for Gender Equality. She also serves as a member of Results Canada's Board of Directors. In addition, she served as a senior ambassador for the Regina Multicultural Council, representing Africans in the diaspora.
This year, she is the executive director of community wellness for Black in Sask, an organization committed to addressing anti-black racism in Saskatchewan. She also is a National Gender Youth Activist with UN Women. Jennifer was chosen as part of the Canadian delegation to the UN Commission on the Status of Women in 2020.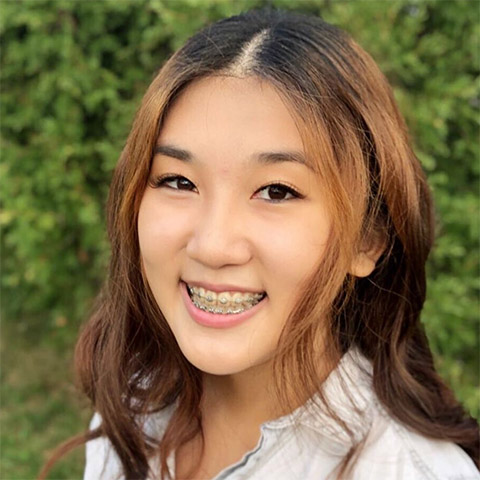 Karen was born and raised in a small, tight-knit neighbourhood in Canada. Growing up in a community that offered a strong support system cultivated in Karen, the life-long ability to listen and learn. These are attributes that enabled her to become the mediator she is today. Karen is extremely involved as a youth activism and community volunteer. Karen has experiences and a passion for facilitation, qualitative research, and community education, specifically around topics such as gender-based violence, sexual violence, and feminism. She has worked on various projects to educate learning institutions and youth about emotional and physical safety, such as abuse and violence prevention. She is also the founder and co-director of a mental health non-profit that is dedicated to providing peer support across various chapters across Canada. Outside of excelling in her academic and social pursuits, Karen is an extremely politically-involved and outspoken leader as she serves as an elected youth representative for her area. She is also a justice and equity officer for a non-partisan secondary student organization, and co-chair for youth committees. She is beyond excited to serve as a youth advisor for Plan International Canada for the upcoming year, and hopes to continue bringing in her social justice and gender equity goals to the organization.
Join our mailing list to receive updates
By signing up you agree to receive our emails.