Pakistan floods
Massive flooding has left 1/3 of Pakistan underwater, impacting 33 million people. As a member of the Humanitarian Coalition, we're raising awareness for their urgent appeal, so partner organizations can quickly support children and families in dire need. Visit their website now to see how you can help those at risk.
close
Placeholder for mobile shadow
Plan International Canada's Youth Council (YC) comprises 10−12 young people aged 14−24 who are passionate about the rights of children, equality for girls and other global issues facing young people around the world.
The Youth Council (YC) is a group of young leaders throughout Canada who advocate for change as advisors, influencers and ambassadors to Plan International Canada. The YC supports the development of strategic direction and initiatives and represents the organization at various local and global forums, thus ensuring youth perspectives are woven into the fabric of our organization. 
Our YC mandate:
Mobilize young people to learn about and support Plan International Canada's mission.
Provide recommendations on how to ensure equitable opportunities exist for youth in Canada.
Advise Plan International Canada on effective youth integration in the organization.
Assist in the implementation of youth projects and activities.
Speak with decision-makers and influencers within and outside of Canada to advance the rights of children and equality for girls globally.
How the Youth Council works:
As a group, the Youth Council focuses on its members' unique and diverse skill sets. Rather than dividing into working groups to accomplish tasks, the YC collaborates on all projects. Since each member brings a different perspective, the YC functions best when all members have an equal seat at the table. The YC contributes to Plan International Canada's goals and collaborates with young people across Plan International's global network on global issues and advocacy.
Role and responsibilities of a YC member:
Dedicate approximately 1-3 hours weekly to the council through digital and face-to-face meetings, independent work, training and event attendance.
Attend all monthly and quarterly meetings held on the first Sunday of each month. Meetings are either held virtually or in person.
Work collaboratively with fellow YC members to provide input into youth-related projects, resources and content produced by Plan International Canada and partners.
Provide input to Plan International Canada's work as an ambassador to your region of Canada.
Help develop the agenda and facilitate workshops at the annual YC orientation.
Initiate, develop, and implement projects focused on youth advocacy through collective ownership over the YC Annual Workplan.
Plan International Canada covers all expenses related to Youth Council engagement to ensure our programming is as accessible and barrier-free as possible for all young people in Canada.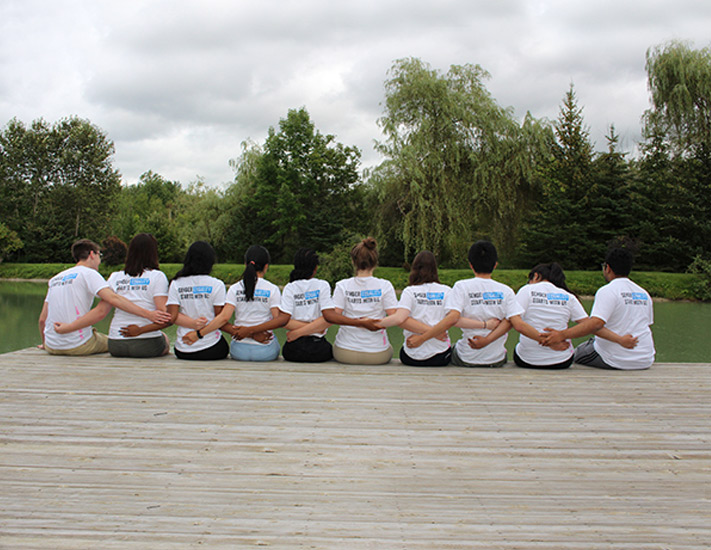 Join the Youth Advisory Council
Applications are now open for YC 2022/2023 year! Click here to learn more and apply to the council.
Have questions about Plan International Canada's Youth Council? Connect with Zein Hindawi, Manager of Youth Engagement, at zhindawi@plancanada.ca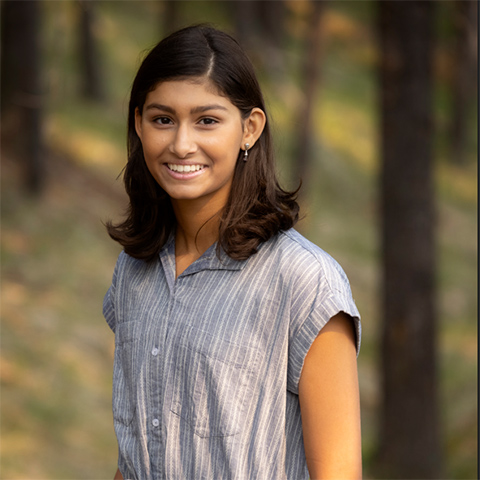 Maryam is an accomplished student leader with a proven track record of high standing in academics, sports, and music. Maryam is a proud Youth Member of the New York Academy of Sciences, where she focuses on STEM-related challenges. She has won multiple public speaking contests on topics including the UN declaration of educational rights for children and Fast Fashion - the journey of a T-shirt made in Bangladesh. At 10 years old, Maryam was chosen as a TEDx speaker, where she spoke on Closing the Gender Wage Gap in Canada. Maryam is a competitive swimmer and has represented her swim club at provincial level championships.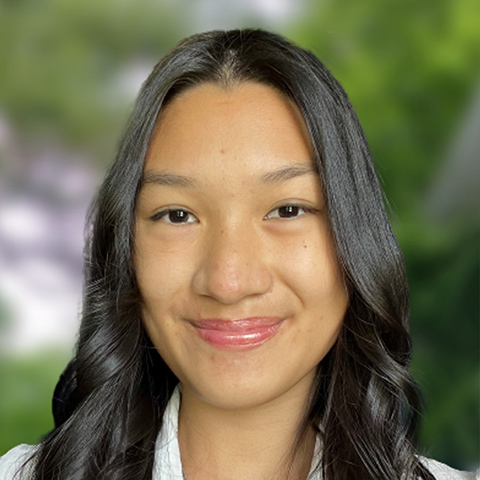 Caroline is an aspiring researcher who is passionate about the intersection of STEM and equitable international development. She believes that providing access to sustainable technology can unlock individual's global citizenship in ways that will be pivotal to solving critical problems such as water and sanitation access and maternal health risks around the world. Caroline pursues many community projects, including building a learning platform that received recognition in Forbes as a Top 10 winner of the Microsoft Imagine Cup Jr. Caroline is also an intern at Let's Talk Science.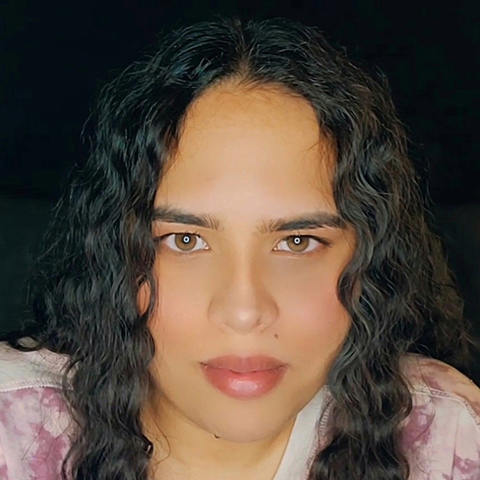 Ashley is a human rights advocate and focuses on youth and children's rights, community involvement, and mental health. She works to ensure that the voices of young people are heard throughout all levels of the decision-making process. She organizes and attends community events, panels, and consultations in schools, youth groups, and organizations to profile issues important or that impact young people. Ashley's goal is not only to connect with youth and help provide a platform in which their voices are heard but also to assist and encourage youth to find their passion and to be actively engaged citizens. This has led her to various opportunities such as being on the PM's Youth Council, a runner-up for the Queen's Young Leader award, and a Commonwealth Associate Fellow. As well as a speaker for The Walrus, Children First Canada, and TRC, to name a few. Currently, Ashley is an avid volunteer for BGCBIGs in Edmonton and sits on their Children's Circle Committee. She is the co-chair of the Big Brothers Big Sisters of Canada (BBBSC) Youth Advisory Council and sits on the BBBSC DEI (Diversity, Equity, and Inclusion Taskforce. Ashley values spending time with her family, friends, pets, and growing her business. She also loves exploring her city (especially the River Valley) and traveling whenever possible while trying new things that push her outside of her comfort zone. Ashley always welcomes the opportunity to connect with people around the country and the world. She strongly believes in the power of people-to-people connections as networks to foster inclusive change and intergenerational mentorship.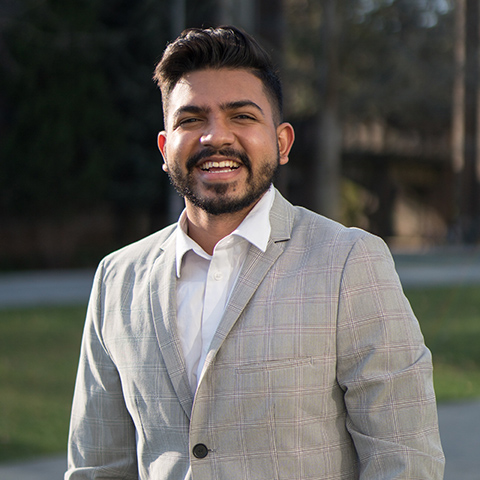 Ziyaan is award-winning change-maker who has found purpose in creating social impact. At only 15 years old, he founded For The Menstruator, a global initiative that has supported over 17,000 people in 10 countries and aims to create a world of menstrual equity. Ziyaan has previously served on the board of Climate Cardinals and Helping Hands Tanzania and served as an ambassador for Plan International and We are Family Foundation, impacting over 500,000 lives.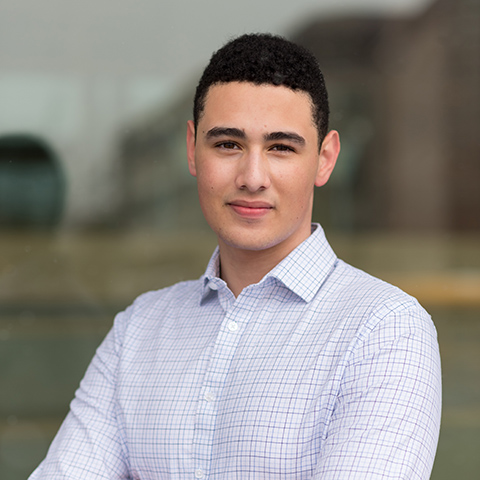 Adham is entering his second year in the Health Sciences program at Queen's University. He is a passionate advocate for children, education, and pressing human rights issues. He is the co-president of Queen's HanVoice, an organization that focuses on support for Korean refugees. Adham is also an advisor for a start-up company in San Francisco that applies artificial intelligence to lung cancer screening and for a biomedical engineering team at NCSU. Most recently, he was named runner-up at an MIT hackathon for developing a health care app using NFC technology. Adham is excited to put his STEM expertise and passion for advocacy to work as a member of the Plan International Canada Youth Council.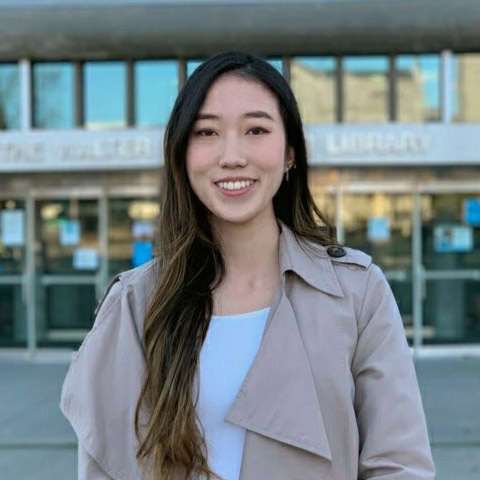 Adrienne is a recent International Relations and Commerce graduate from the University of British Columbia. She combines her passion for digital communications, international development, and youth engagement in her daily work. She has experience working on issues like gender equality, international health, multiculturalism and access to justice and has worked on initiatives with the federal and municipal government, academic institutions and non-profit organizations. She has also written a series of feature interviews with the British Columbia Council for International Cooperation and has represented British Columbian youth at the UN High-Level Political Forum in 2019 and 2021. She promotes access to justice initiatives through Justice Education Society and volunteers as a board member with One Girl Can to advance girls' education in Kenya. When she's not tethered to her laptop, she loves to read, learn languages, and explore the outdoors with a camera.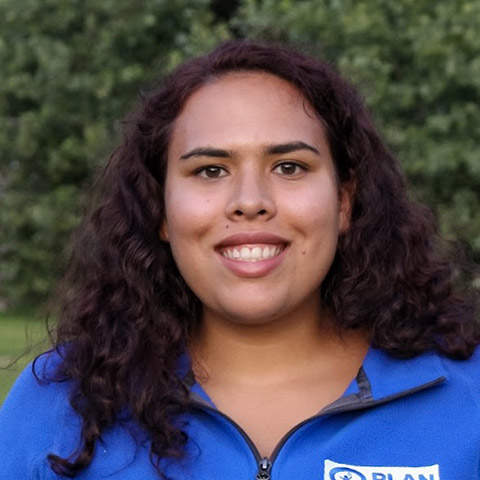 Ashley is a human rights advocate focuses on youth and children's rights, community involvement, and mental health. Ashley organizes and attends community events, panels, and consultations in schools, youth groups, and organizations to profile issues that are important to young people. Ashley's goal is not only to connect with youth and help provide a platform in which their voices are heard but also to assist and encourage youth to find their passion and be actively engaged citizens. She has sat on the Prime Minister of Canada's Youth Council, has been named runner-up for the Queen's Young Leader award, and received a Commonwealth Associate Fellow. She has also been a speaker for The Walrus, Children First Canada, and TRC.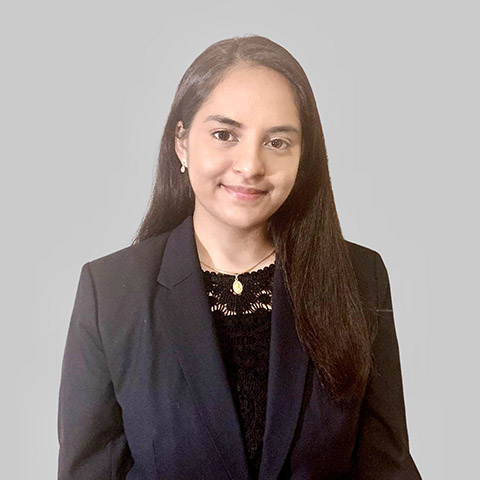 Bhanvi is a student at the University of Toronto, where she is pursuing degrees in behavioural neuroscience and women's and gender studies. Her interests are deep-rooted in the intersections of behaviour, psychology, artificial intelligence, and public health. In 2020, Bhanvi founded her own organization, Articulate Initiative, which provides an artistic platform for youth from marginalized communities. She is an active volunteer in her community and spends a vast majority of her time volunteering at the Women's Centre and the hospital as a day surgery assistant. Some of her accolades include Top 100 Most Powerful Women of Canada, Alberta 30 Under 30, and Immigrant of Distinction.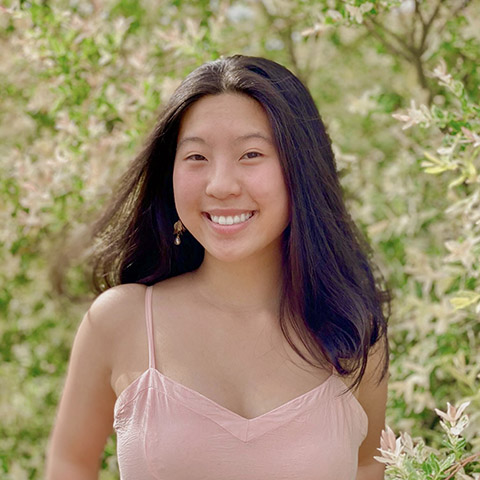 Charlotte is entering her third year at Acadia University pursuing a Biology Honours and a minor in Mathematics and Statistics. All of Charlotte's experiences are grounded in the notion of propelling movements for sustainable, positive change, locally and globally. She is passionate about intersectional gender equality, environmental remediation, and youth engagement and empowerment. As a woman in STEM, she hopes to conduct research that results in policy changes to place every organism at the forefront of decision-making. Charlotte's advocacy efforts include being a Speakers Bureau member, national Change the Birth Story Youth Advocate, and Girls Belong Here ambassador with Plan International, as well as a youth facilitator for numerous NGO youth engagement events, a Women Deliver Young Leader and a member of the YWCA 2022 LSAT.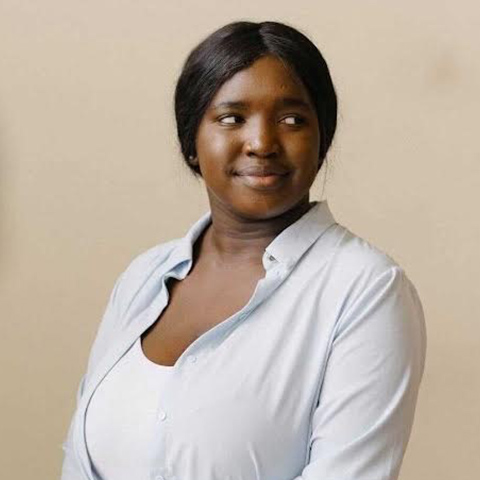 Jennifer is a Saskatchewan-based activist who is dedicated to the wellness of her community. She serves as an advocate on Plan International Canada's Youth Advisory Council and spoke at Women Deliver as a delegate of Youth for Gender Equality. She also serves as a member of Results Canada's Board of Directors. In addition, she has served as a senior ambassador for the Regina Multicultural Council, representing Africans in the diaspora.
This year, Jennifer is the executive director of community wellness for Black in Sask, an organization committed to addressing anti-black racism in Saskatchewan. She also is a National Gender Youth Activist with UN Women. Jennifer was chosen as part of the Canadian delegation to the UN Commission on the Status of Women in 2020.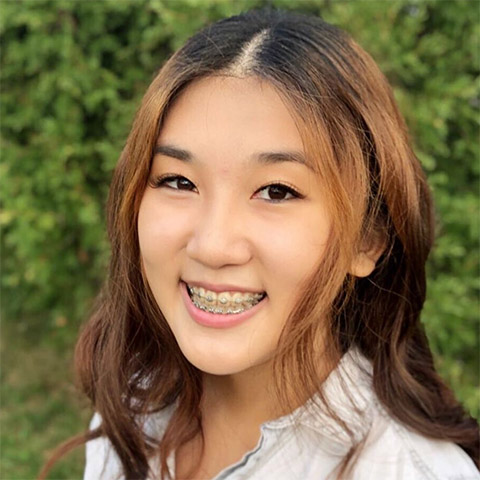 Growing up in a community that offered a strong support system cultivated in Karen the life-long ability to listen and learn. These are attributes that enabled her to become the mediator she is today. Karen has experience and passion in facilitation, qualitative research, and community education, specifically around topics such as gender-based violence, sexual violence, and feminism. She has worked on various projects to educate learning institutions and youth about emotional and physical safety, including abuse and violence prevention. She is also the founder and co-director of a mental health non-profit that provides peer support across Canada.
Join our mailing list to receive updates
By signing up you agree to receive our emails.