Placeholder for mobile shadow
​

Standing Strong in a world in turmoil. we persevered in 2022

Watch our 2022 Annual Report Highlight Video
Plan International Canada Annual Report 2022
A time of unprecedented hunger. The crisis in Ukraine. A mutating virus. Floods, drought and fierce storms caused by climate change. Small wonder HarperCollins settled on "permacrisis" as the word that best sums up 2022.
The world is swirling around us, and this can feel overwhelming. But we never wavered in our commitment to advancing children's rights and equality for girls. We persevered.
We did it with the help of our generous supporters, our passionate staff and committed community partners and participants from around the world. We're forever grateful.
We're telling our story differently this year
We reflected on lessons learned in 2022. Although our program monitoring and evaluation is rigorous, we haven't shared our impactful stories and results in enough detail. That's why we're offering readers two options:
Click the image to launch the interactive magazine. We have embedded videos and additional reports in both editions. You can also download PDF versions.
For the highlights only, see below
Watch our 2022 Annual Report Highlight Video
Messages from the CEO and Board Chair
Determination and optimism
We have more than 20 million reasons to celebrate, plus a new strategy to increase our impact, says CEO Lindsay Glassco.
IMPACT AND SCALE "We are happier, there is more love in the household and I have much stronger relationships with my children and wife." This personal reflection, shared by *Moussa, was a standout moment for me in Senegal last year, when I visited our programs with the Honourable Harjit Sajjan, Canada's minister of international development. Moussa participated in a Fathers Club, a Plan International program that is sensitizing men to their wives' health needs and the importance of their participation in household chores. It was also wonderful to hear from Senegal's minister of health that this program has been integrated into the health system nationally. It's a sign of the sustainability of Plan International's work.
MILESTONE MOMENTS This year, we also successfully completed our five-year strategy 20 Million Reasons and approved our next five-year strategy, All Girls Standing Strong. Over the past five years, even through pandemic-related challenges, we persevered and achieved significant results: We reached 31 million children and raised $1.23 billion.
FUTURE-PROOFING In March, we became the first NGO to be inducted into the Waterstone Canada's Most Admired Corporate Culture Hall of Fame. I'm grateful for the efforts of everyone at Plan International Canada in creating a strong culture, the true foundation for growth, innovation and sustainability. This year we also enhanced our diversity, equity and inclusion efforts, completed a digital transformation and established Plan Catalyst, a for-profit subsidiary that creates partnerships and revenue-generation models that build impact.
GOVERNANCE, GRACE AND GRIT I want to offer my deepest thanks to Patsy Anderson. After seven years on our board of directors, she is handing over the role of chair to the Honourable Rona Ambrose. Patsy is a true champion of our mission to make the world an equal place for all children. We are thrilled to welcome Rona, who brings with her a wealth of experience. Thanks, as well, to our board of directors and to our generous and loyal supporters for joining us on this journey to create a world in which children's rights are respected and there is equality for girls.

Lindsay Glassco
President & Chief Executive Officer
Plan International Canada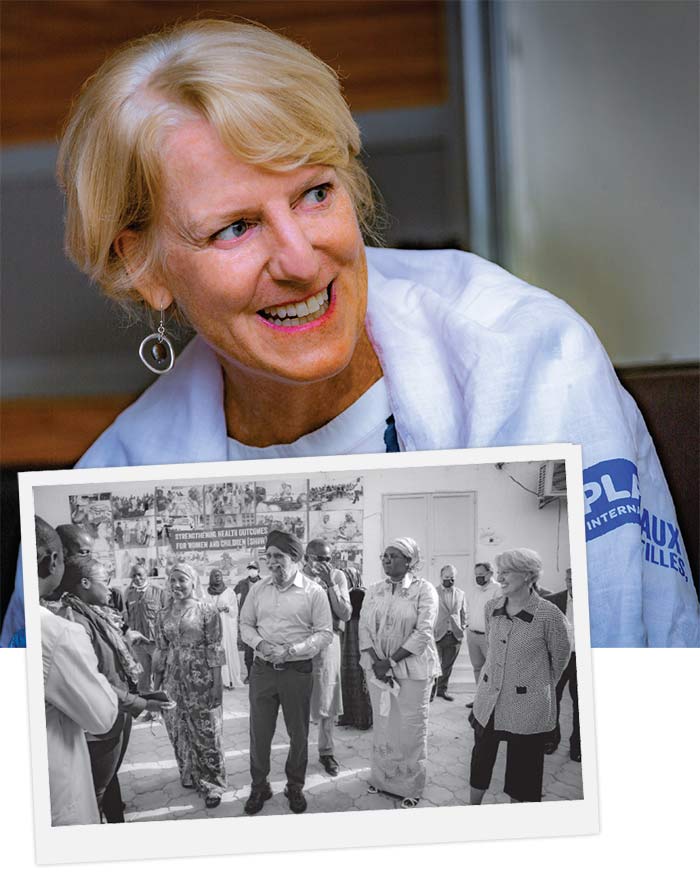 STANDING STRONG
In Senegal, the Honourable Harjit Sajjan (pictured above) and I met youth advocate Khadyja Sy. We spoke about how hard-won gains in gender equity are now in jeopardy because of the pandemic and other factors. After the trip, we wrote a joint op-ed about this issue. There's great joy in seeing youth have such a powerful impact. Read about the $72-million Strengthenting Health Outcomes for Women project in Senegal here. Senegal was one of the five countries included in this project, our largest one to date.
THE LONG AND SHORT OF IT
We've created our most comprehensive Annual Report ever. It showcases our impact-related storytelling and areas of expertise. You can read the full version (96-pages) or the (44-page) digest version.
*This is a pseudonym.
Transitions and Transformations
After seven years with Plan International Canada, board chair Patsy Anderson reflects on her experiences and hopes for the future.
LOYALTY AND GRATITUDE These words come to mind when I think about what we learned as an organization last year – or, indeed, what we learned throughout the pandemic. Our supporters stayed with us during difficult times. It's moving and inspiring because they chose to use their discretionary dollars to support us.
SUSTAINABILITY AND IMPACT Our work is meaningful for children worldwide because when we have completed a program and it's time to leave a community, we know the children and families will continue to thrive and have been forever changed.
I get goosebumps when I recall a conversation I had with a 14-year-old girl during a board trip to visit our programs in El Salvador. She told me that one day she "will be the first female president of El Salvador." This is the lifelong confidence that participation in one of our programs has inspired in this young woman, and it's exceptional.
INCLUSIVE We are successful because we believe that the whole boat rises when men and boys are part of the change. You can see the power of that approach in our Health section where we meet Thembinkosi and her father, Kholisani. They attended seminars where they talked about topics that some consider to be taboo, like menstruation.
YOUTH VOICES We consult youth when we design programs, and now, for the first time, we have a youth voice on our board. Paula Sahyoun joined this year as a full director. I thank her and all the board members for generously sharing their experience and passion. A special thanks to David Adams, who, like me, is departing this year. He has been an exemplary leader.
TRANSITIONS Finally, a successful and energetic board requires term limits and succession planning. What a home run to have the Honourable Rona Ambrose succeed me. Being chair has enriched my life, and I will continue to support Plan International Canada because I love its work. It is meaningful and innovative and leads to sustainable change for millions of children and their families worldwide.

Patsy Anderson
Board Chair
Plan International Canada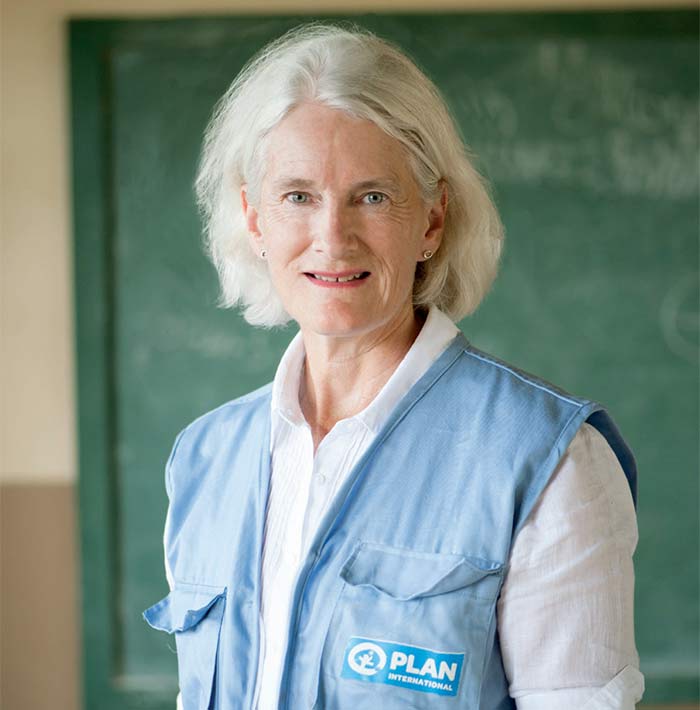 "Paula reminded us that when you teach one child, her circle of friends learns, her family learns, her village learns and her country learns."

– Patsy shares the advice she received from Paula Caldwell St-Onge, who was the Canadian ambassador in Haiti when she and the board visited in 2016.
Stories and Impact Highlights from 2022
our mission
At Plan International Canada we strive to create a world where children, especially girls, learn, lead, decide and thrive. We tackle the root causes of gender inequality. We work with local governments and partners to advocate and develop programs that support children in their right to get an education and be healthy and protected from violence. We develop children's leadership skills and their ability to earn a living. We're also there for them when crises strike. And we stay with them to help build a healthy, safe and sustainable life.
To achieve these goals, click on our five priority areas of expertise.
OUR EXPERTISE
Education
---
We advance children's right to get an education.
1
OUR EXPERTISE
Health
---
We advance children's right to lead healthy lives.
2
OUR EXPERTISE
Protection from violence
---
We advance children's right to live violence-free lives.
3
OUR EXPERTISE
Youth leadership & economic empowerment
---
We advance young people's right to be heard, to lead and to be independent.
4
OUR EXPERTISE
Humanitarian response & resilience
---
We advance children's right to access help during crises and to live in a more climate-resilient world.
5
How Donations Reach Communities
A classroom of students in Malawi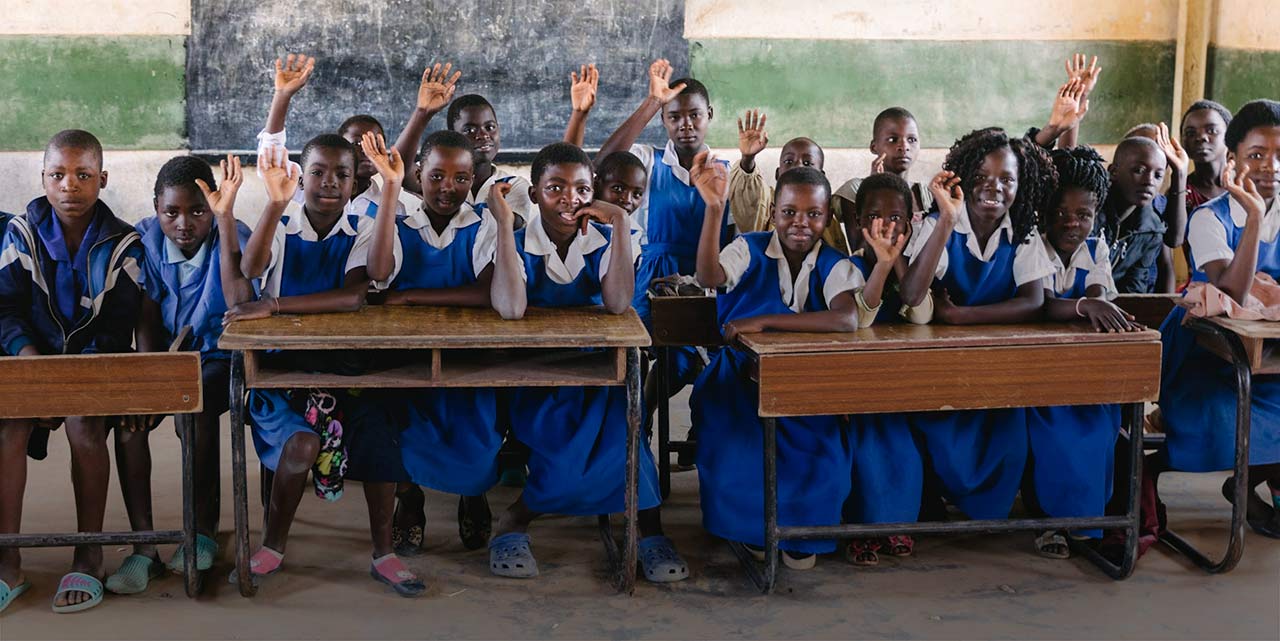 We keep our operating costs low to ensure that the maximum proportion of donations goes directly to the children, especially girls, whom we help.
Our goal at Plan International Canada is to build trust and a longterm presence in the communities where we work by partnering with children, families, organizations and local governments. Our diverse funding sources helped us deliver sustainable solutions to more than 7.6 million children in fiscal 2022.
Child Sponsorship contributions go toward community development projects that nurture the power and potential of children and their communities. They also allow us to establish trusting relationships and implement sustainable change.
Designated contributions, such as major financial donations, Gifts of Hope and ongoing contributions, go to specific projects identified by our supporters. In all cases, donated funds support projects developed in partnership with community members – including children, especially girls – that address inequality and create a more just world.
Revenue
Where does our support come from?
Government & other grants
48.1%

Child Sponsorship
24.2%

Gifts in kind
14.1%

Contributions, gifts & bequests
12.8%

Investments & other income
0.8%
Total FY22 revenue: $274 million
REVENUE INCREASE: We received $274 million in support in fiscal 2022, up from $237 million in fiscal year 2021.
---
Program expenditures
Areas of work this funding supported:
Health
46.7%

Humanitarian response
& resilience
24.3%

Education
10.2%

Youth leadership & economic empowerment
10.2%

Protection from violence
8.6%
Expenditures
What percentage of donations goes to Plan International Canada programs?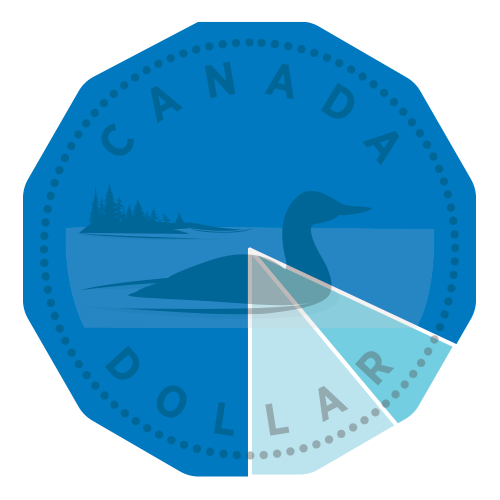 81.9% Program expenditures
7.3% Operations
10.8% Fundraising
82 cents
of every dollar went toward programming for children and their communities worldwide. We focused on improving education, health, protection from violence, humanitarian response and resilience and youth leadership and economic empowerment. This also includes Canadian-based youth and advocacy programs.
18 cents
of every dollar went toward fundraising and operations to ensure that our programs are run efficiently and effectively. These funds go toward marketing, developing and administrating our program-related services and fundraising initiatives. We also invest in rigorous child-safeguarding and risk management protocols training.
Total FY22 expenditures: $270 million
Our fiscal year ran from July 1, 2021, to June 30, 2022. This excludes the purchase and amortization of capital or intangible assets and investment value fluctuation.
2022 Downloads
Plan International's Global Impact in 2022
Plan International's work reached
52.2 million children,
including 27.7 MILLION GIRLS
CHILD SPONSORSHIP
1 MILLION SPONSORS supported
1.3 million children
in 16,979 COMMUNITIES around the world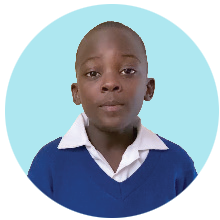 Meet nine-year-old January from Tanzania. He's one of the 1.3 million sponsored children. "One day, I'm going to be a pilot and travel the world," he says. Most boys, however, end up in the mines that contaminate the drinking water that makes people ill. Today, says January, people drink safe water from a borehole system that Plan International built in his community. Learn about another water-related project in Cambodia.

WATCH JANUARY'S STORY
EDUCATION
5.9 MILLION GIRLS
received better access to education
---
27.7 MILLION CHILDREN AND ADULTS
received early-childhood-care-and-development (ECCD) classes or training

EDUCATION
19.6 million children & adults
received inclusive quality education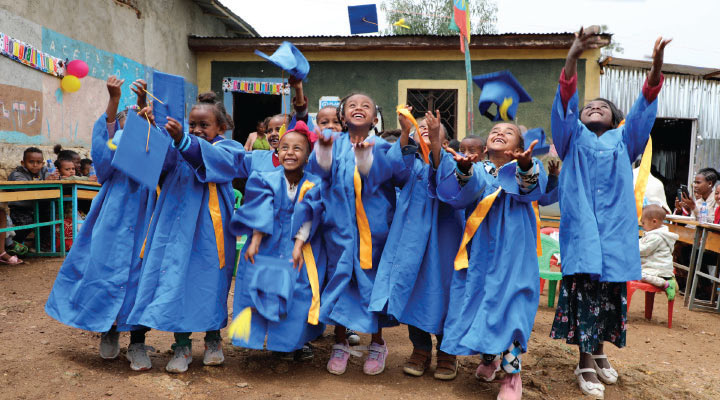 Here are a few of those millions of children who attended one of our early-childhood-care-and-development (ECCD) classes. These little girls are celebrating their graduation from our ECCD centre in Addis Ababa, Ethiopia. Learn more about our education programs.
HEALTH
"NOW I KNOW MORE ABOUT THE IMPACT OF CHILD MARRIAGE, MAINTAINING A HEALTHY BODY, USING SOCIAL MEDIA WELL AND MAINTAINING HEALTHY FRIENDSHIPS." – Arkenzy, 16
HEALTH
33.3 million children & adults
received training in sexual and reproductive health and rights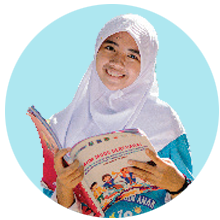 Arkenzy, who lives in Indonesia, is one of the millions of teens who can now talk about subjects that were once considered taboo, like menstrual and sexual health, child marriage and gender-based violence. She's a peer educator in our Let's Talk program, an information-sharing forum created and supported by Plan International. "I take better care of my body now," she says. Learn more about our health programs.
PROTECTION FROM VIOLENCE
479,792 COMMUNITY MEMBERS AND VOLUNTEERS AND 87,261 STAFF
in partner organizations and institutions were trained in child protection

PROTECTION FROM VIOLENCE
21 million children & adults
were reached through gender-sensitive child-protection programs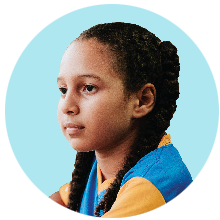 Karelys, 8, participates in Plan International's Safe Routes (Rumbos Seguros) project in Tumbes, Peru. Its goal is to ensure the safety and integration of Venezuelan migrants living in Peru. The project focuses on protecting children, adolescents and families from violence, abuse and exploitation. We strengthen child-protection structures and respond to child-protection incidents. Learn more about our protection-from-violence programs.
ENTREPRENEURSHIP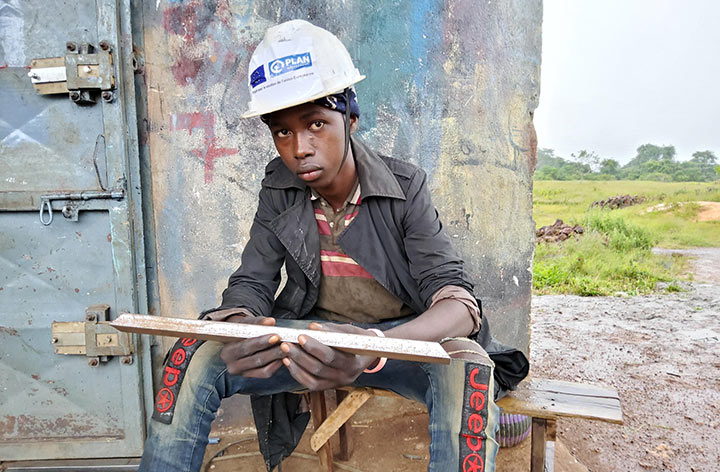 ENTREPRENEURSHIP
6.7 million children & adults
gained skills and had opportunities for youth employment and entrepreneurship

For young people in Guinea, finding decent work isn't easy. Like many countries in Africa, it has a young population, with 75% of its 13 million citizens under age 35. In a society in which age commands respect, Guinean youth struggle to access quality education and find employment. Plan International set up a youth-employment project to address this issue. Youssouf, 21, dropped out of school early but is now apprenticing in a boilermaker's workshop. Learn more about our youth-leadership and economic-empowerment programs.
HUMANITARIAN RESPONSE
"We do fairy-tale therapy, drawing and singing. Singing is especially useful because children can detach themselves from where they are and what they have gone through." – Maria, psychologist in Moldovan mobile unit

HUMANITARIAN RESPONSE
28.7 million children & adults
including 7.9 MILLION GIRLS were helped through our work with communities experiencing crises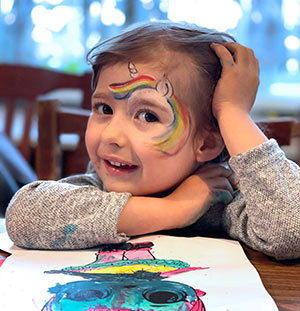 In Moldova, Plan International is working with the National Centre for Preventing Child Abuse to provide child protection and psychosocial support. Maria, a psychologist in our mobile unit, works with children like Milana above. Maria fled Ukraine, so she understands what it's like when conflict uproots your life. Learn more about our humanitarian-relief and resilience programs.
Plan International canada's Impact in 2022
We received $274 MILLION from 17 INSTITUTIONAL PARTNERS and 200,447 SUPPORTERS to fund our work.
---
102,101 GIFTS OF HOPE were purchased by ethical gift givers for a total of $7.2 MILLION

GENEROUS SUPPORTERS
Plan International Canada's work reached
14.5 million people
including 7.6 MILLION CHILDREN (3.8 MILLION girls)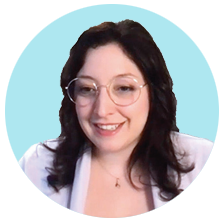 What do you want your legacy to be? At 27, Beverly Marchand has already made a difference for future generations with a gift in her will to Plan International Canada. "A legacy gift allows you to make that extra contribution, and for me it's a way to make sure that what I started when I was alive is still echoing in the universe afterwards," says the PhD student from Sainte-Catherine, Quebec. Learn about other Plan International Canada legacy supporters like Beverly.

WATCH BEVERLY'S STORY
CHILD SPONSORSHIP
CHILD SPONSORSHIP
140,965 children,
were supported by 98,417 SPONSORS in Canada

Mary Di, who became part of the Child Sponsorship program in Cambodia when she was four, shares in her video how other Plan International programs are helping educate young people in her community about sexual health and teaching them job skills, like sewing, so they can be financially independent before they marry. "When I grow up, I want to be like my father, who is a policeman, so I, too, can protect our community," she says. Learn about our Children Sponsorship Program.

WATCH MARY DI'S STORY
HEALTH
1.3 MILLION CHILDREN, ADOLESCENTS AND ADULTS
received health care and education
---
382,996 CHILDREN AND ADULTS received food support

HEALTH
11.9 million people
including 6.2 MILLION CHILDREN, received life-saving services from our programs with The Global Fund to Fight HIV, TB and Malaria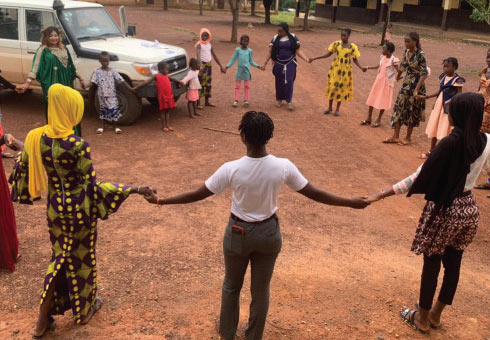 As part of the Eradicate TB & HIV project in Guinea, boys and girls participate in Champions of Change Clubs to learn how to fight against gender based violence and about gender equality and girls' rights in the context of eliminating these diseases. The project, which was developed in partnership with The Global Fund to Fight HIV, TB and Malaria, also receives matched funds from Canadian supporters. Learn more about our health programs.
EDUCATION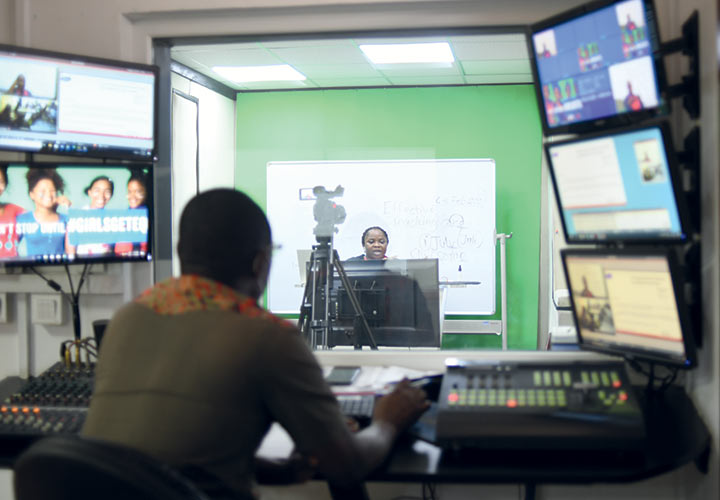 EDUCATION
496,967 children
including 252,611 GIRLS accessed education

A good teacher changes lives. But if you're one of the 8,000 teachers living in Ghana's most marginalized and hard-to-reach communities, it's difficult to attend professional training workshops. The Train for Tomorrow project is an interactive distance learning program led by expert trainers and funded with a grant from Dubai Cares. Learn more about our education programs.
YOUTH ENGAGEMENT AND ECONOMIC EMPOWERMENT
15,393 CHILDREN AND ADULTS
were helped though economic-empowerment initiatives
---
11,977 YOUTHS IN CANADA participated in broad-scale knowledge building through Power Within clubs and online programming

YOUTH ENGAGEMENT AND ECONOMIC EMPOWERMENT
12,547 youths
in Canada participated in youth-engagement initiatives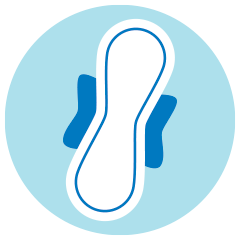 "Menstrual health is a human right. Women shouldn't feel like it's a curse to be a woman due to their periods." – Ila Dru, a youth ambassador at the Storytellers Symposium


Learn about our youth-empowerment and economic-empowerment programs.
READ THE IMPACT REPORT
PROTECTION FROM VIOLENCE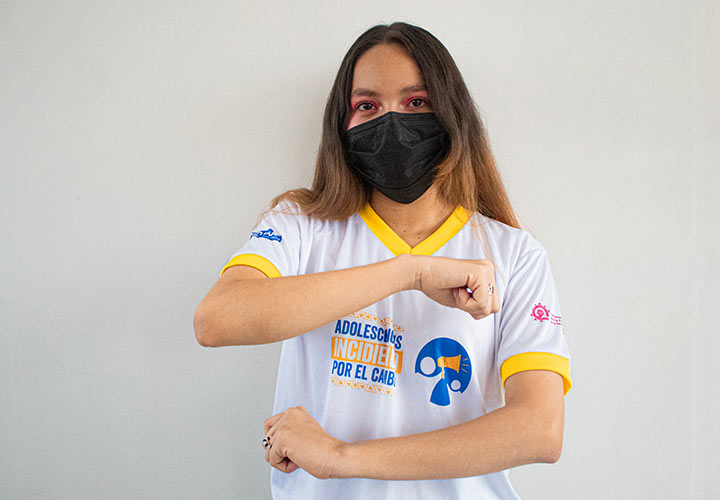 PROTECTION FROM VIOLENCE
129,661 children
were protected from harm, including abuse and exploitation

Kassandra participates in our $11.5 million She Decides project in Peru. She joined our Political Advocacy and Governance program and launched Activate, a youth-led group that raises awareness about girls' rights. Her goal is to become a doctor so she will be able to help survivors of gender-based violence. Learn more about our protection-from-violence programs.
HUMANITARIAN RESPONSE
581,627 PEOPLE were reached by our COVID-19 response
---
$1.48 MILLION was provided to refugees from Ukraine in the first four months of the crisis
430,007 people
were reached by Plan International Canada's disaster-relief work
$94,729

was raised during the first week of the hunger crisis campaign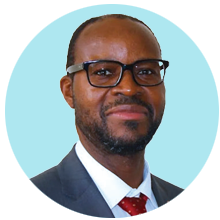 "If the world doesn't pay attention, 811 million people struggling to find food in the world's hungriest places will become a forgotten statistic," declares Stephen Omollo, our new Plan International CEO. Learn more about the hunger crises and what you can do to help.
Embedded storytellers pilot
A new initiative is flipping the script on how Plan International Canada tells stories. By hiring local journalists and photographers, the Embedded Storyteller's pilot applies a local lens to showcase our work and the people and communities we serve. Below are our favourite stories from our first collection in Zimbabwe.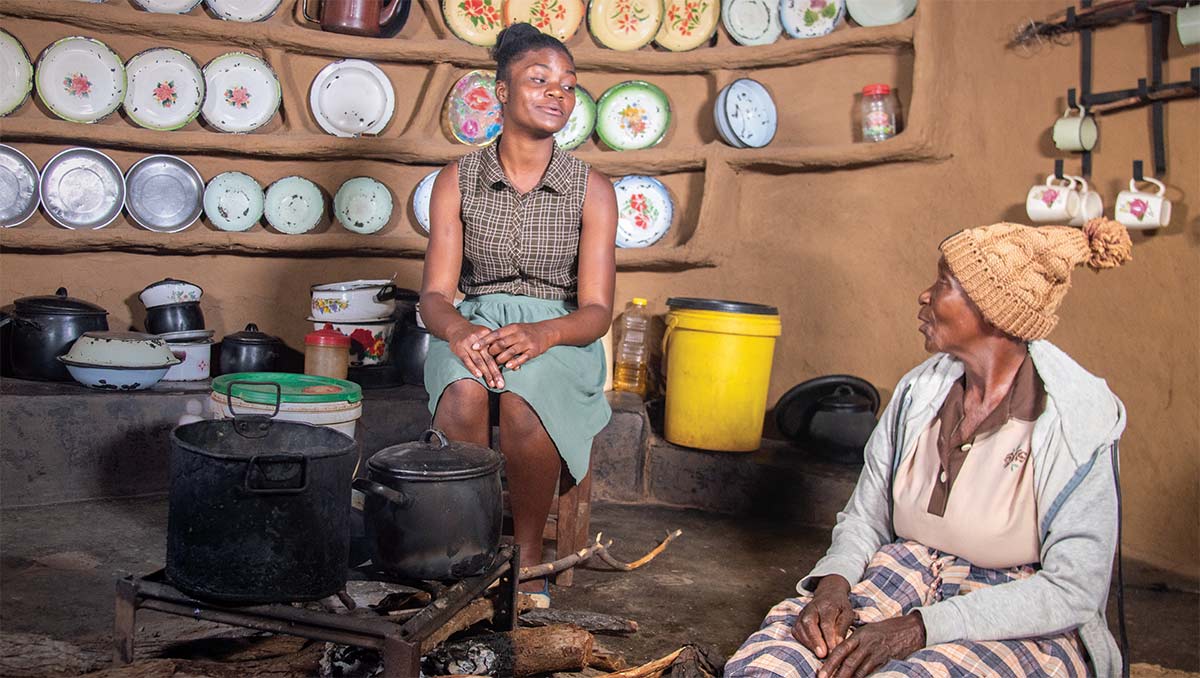 The Power of Perseverance
Tanyaradzwa's journey to getting an education has been shaped by many life-changing lessons.
Text: Patricia Mabviko Photos: Joshua Kumunda Video: Kingston Musanhu
After completing primary school, Tanyaradzwa was excited to continue her studies. She and her mother had just moved to her grandparents' homestead near the rural gold-mining town of Kwekwe, in Zimbabwe's Midlands Province. It was a fresh start for both of them since Tanyaradzwa's parents had divorced.
In Kwekwe, her grandparents were excited too. They enrolled her at Sidakeni High School, the nearest school, seven kilometres away. Her grandfather, who worked for a small mining operation, paid her school fees.
The 14-kilometre round-trip walk was challenging; between that, her studies and her chores, she was exhausted. "When girls wake up in the morning, we have to sweep the yard, make a fire, fetch water and prepare food," Tanyaradzwa says. "All these things have to be done before we leave for school so that there is order at home." Because of the distance she had to walk, she started arriving late for school and couldn't always concentrate.
On top of that, she was discouraged when villagers she met on the way would mock her, saying, "Your education will amount to nothing in your village." Then there were the gold panners who regularly waited for girls along the road to proposition them.
"What saved me was the encouragement I received from my grandmother and the guidance from teachers," she says. "They told us that it's possible to abstain from sex and that if you want to get involved with someone, you have to get tested for HIV first. If I hadn't been empowered with information on sex, I don't think I would be where I am today. I probably would have given in to peer pressure. Those lessons helped me make the right decisions about my life."
Things were going well until her grandfather lost his job and she was no longer able to pay the school fees. When Tanyaradzwa's school became aware of her situation, they connected her with Plan International's Adolescent Girls and Young Women project, which arranged to pay her tuition and for her to move into the boarding facility near the school.
Tanyaradzwa was now able to focus on her schoolwork. Today, she attends the University of Zimbabwe and is studying to be an accountant.
"My dream is to build a better house for my grandmother," she says. "I know that the day I do this, my grandfather, who has now passed, will be smiling down on me from heaven."
A LOCAL PERSPECTIVE
In 2022, we started working with local journalists alongside our Plan International colleagues in the countries in which we operate. Tanyaradzwa's story, the photo essay about dads and daughters and the feature on mosquito nets were created by videographer Kingston Musanhu, photographer Joshua Kumunda and writer Patricia Mabviko. "We understand cultural, social and political dimensions," says Musanhu. "A local perspective provides a powerful voice."
PHOTO ESSAY
WALK THE WALK
Photography by Joshua Kumunda/Media Zone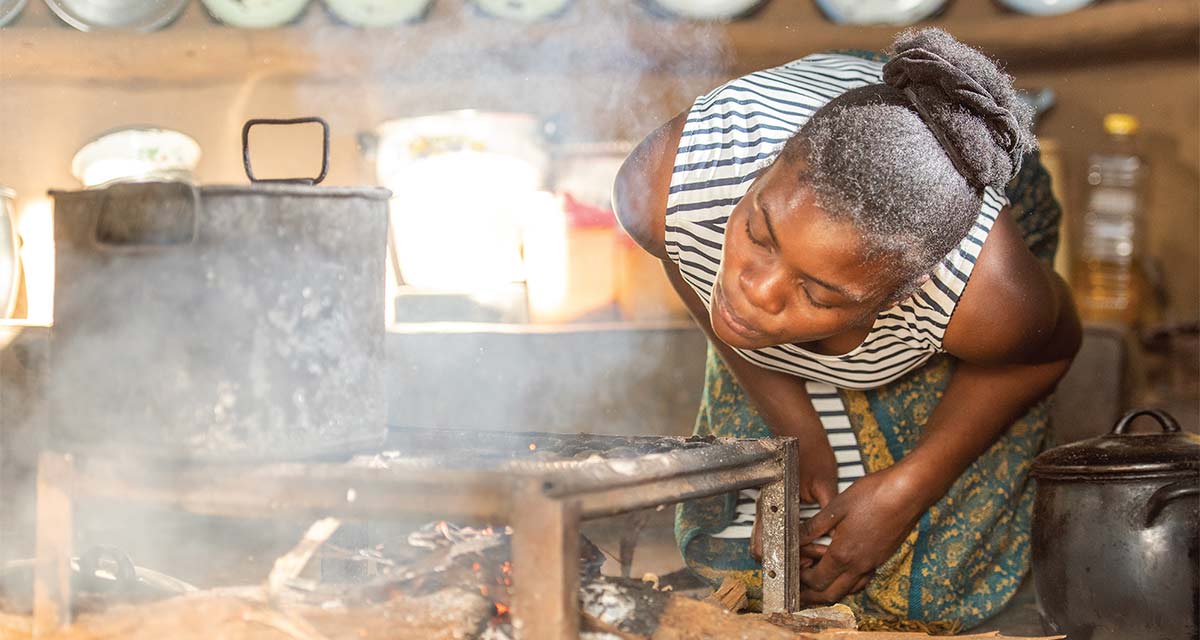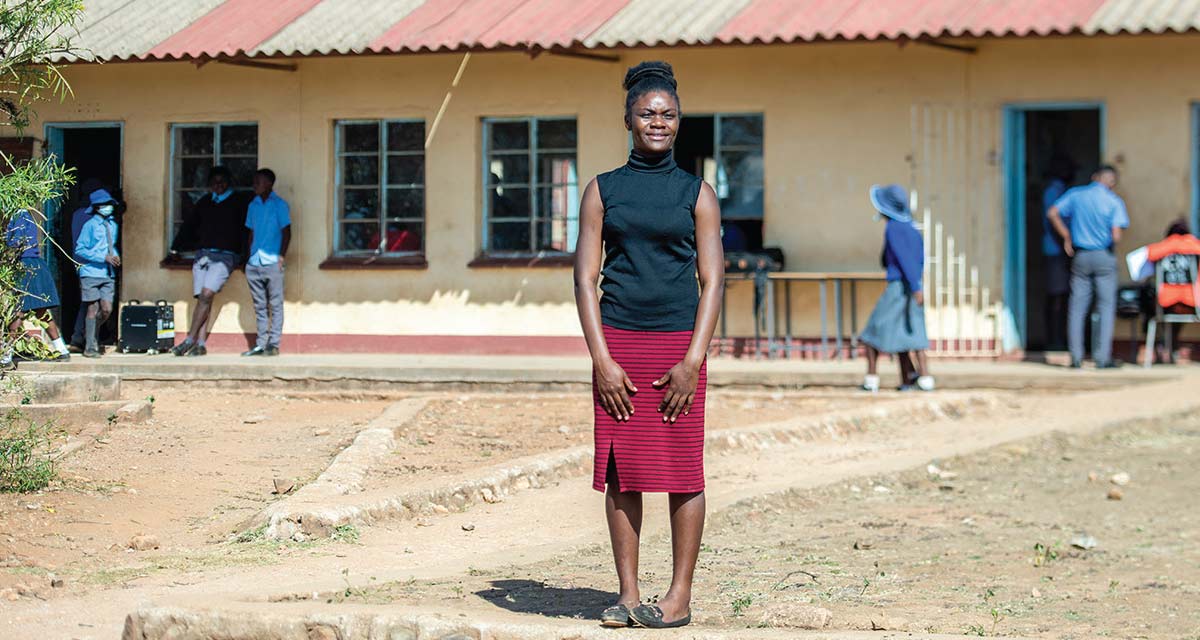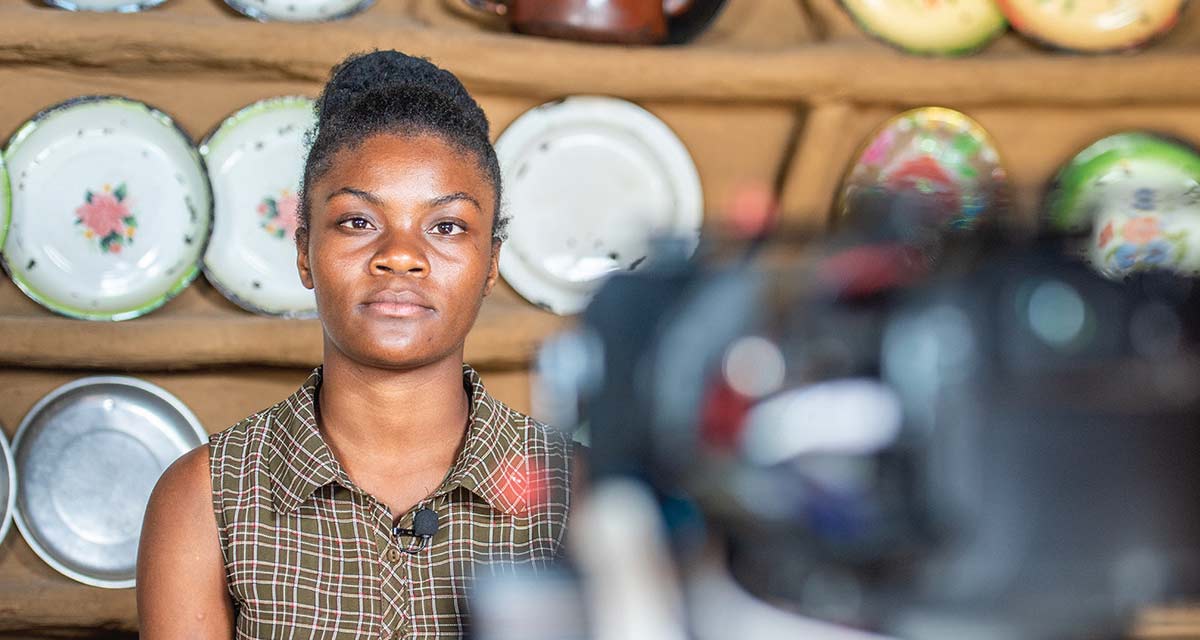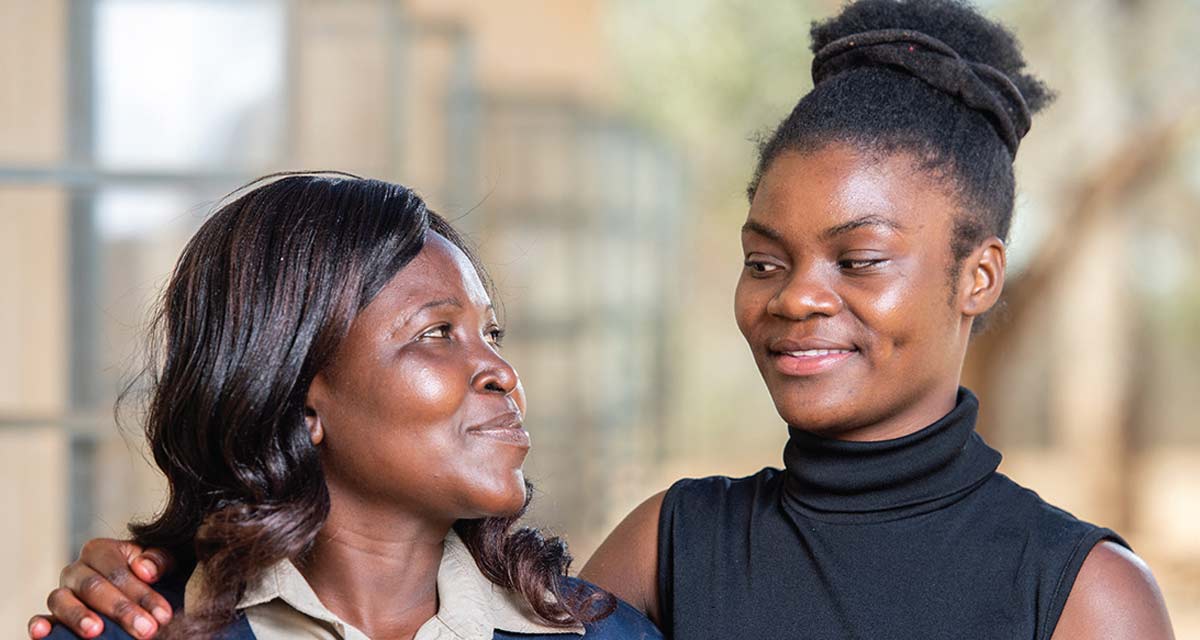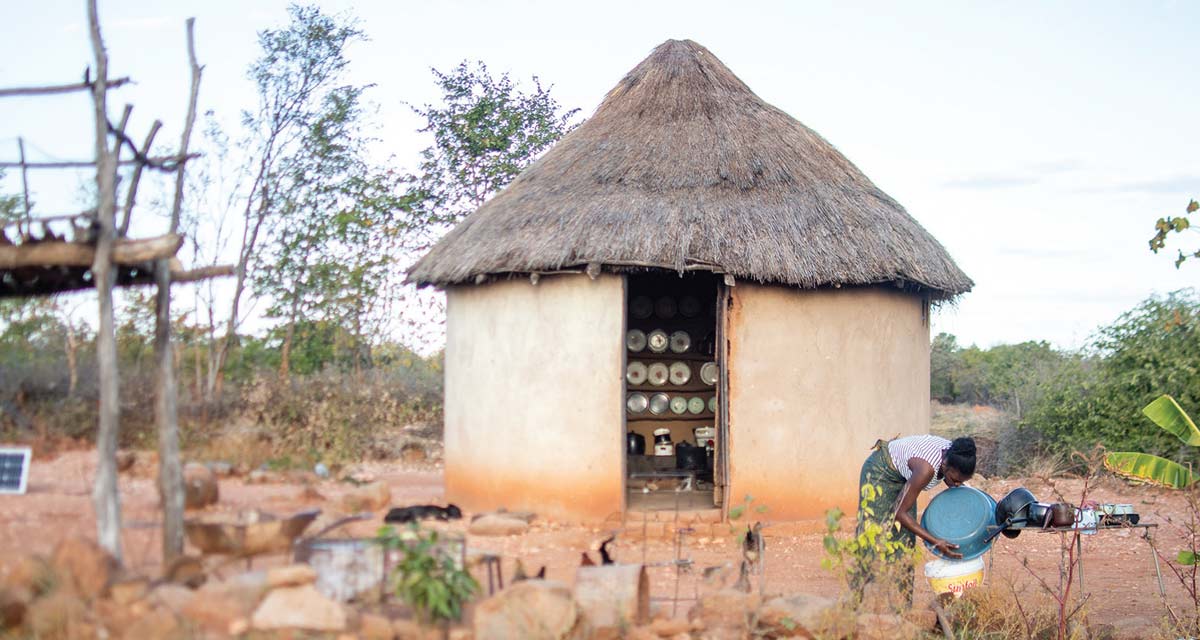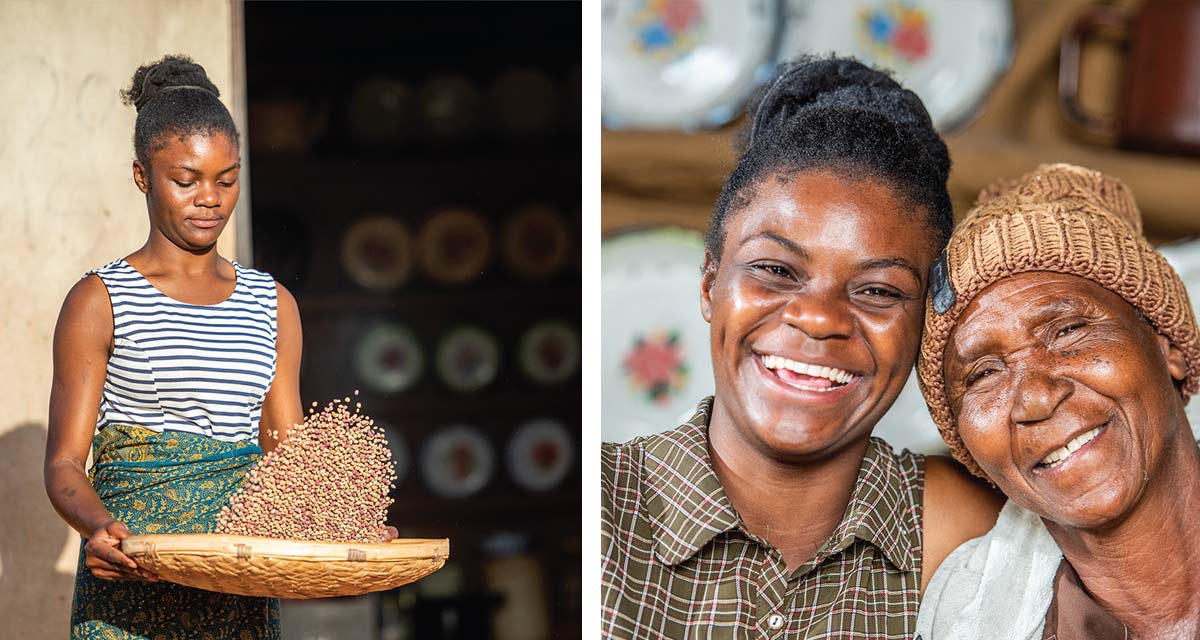 FEATURE: MOSQUITO-NET DISTRIBUTION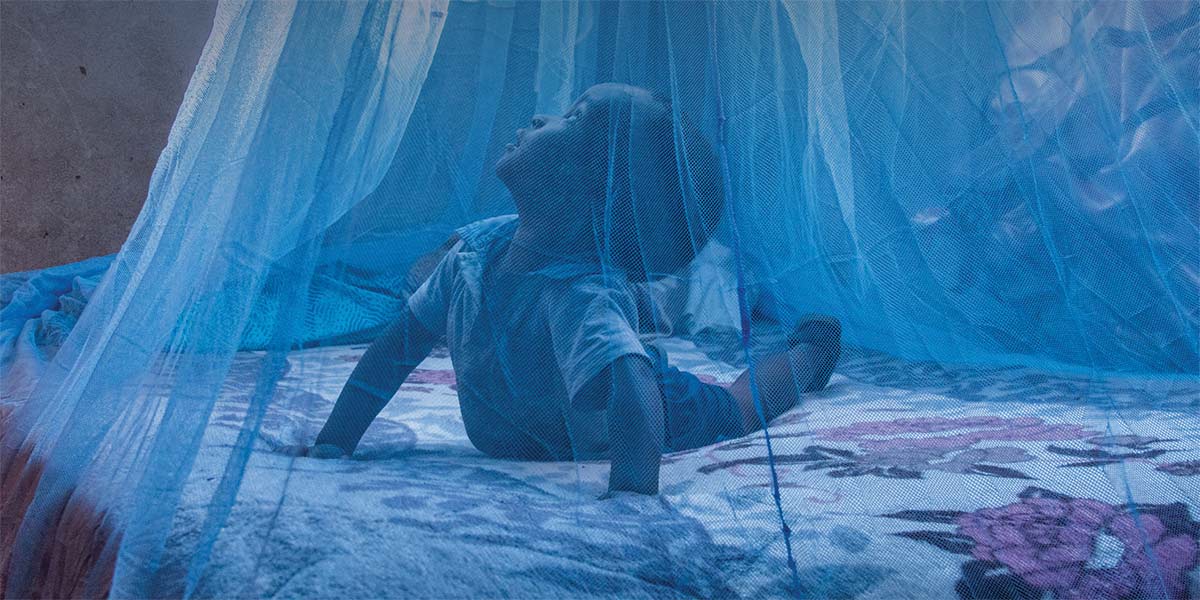 Going Door to Door
A new mosquito-net-distribution strategy is saving lives in Zimbabwe.
For years, communities in Zimbabwe waged an unwinnable war against mosquitoes. They used mosquito coils (when they could get them) and burned the leaves from Zumbani trees to drive away the malaria-infected insects.
Despite their efforts, people continued to get sick with the deadly disease. According to the WHO, about 95% of the world's malaria cases are in Africa. Children under five are most at risk because they have not developed any immunity. "Since 2010, Plan International Canada has been working with our Zimbabwe country office to reverse these statistics as part of our partnership with The Global Fund to Fight AIDS, Tuberculosis and Malaria," says Mitra Manouchehrian, senior program manager at Plan International Canada.
When the pandemic arrived, it threatened to jeopardize how this ongoing $12.6 million project handled the distribution of nets. Most people collected the long-lasting insecticidal mosquito nets (LLINs) in centres, such as high schools, but COVID-19 restrictions made gathering in public places impossible. So they tried a new approach: going door to door.
"With the help of our supporters, we used $532,349 to complete most of the 'last mile' deliveries of the mosquito nets," explains Rameck Makokove, a project manager at Plan International. "We partnered with community members who contributed everything from donkey-drawn carts to bicycles to get the nets to their final destinations."
1.7 million

mosquito nets (LLINs) were distributed in 2022. Most countries measure one LLIN as protection for 1.8 people, which means we provided protection to more than 3.2 million community members, including pregnant women and children under five.
"The mass distribution has been very effective, and malaria cases have dropped," says Eufrasia Mukandapi, an environmental health technician with the Ministry of Health and Child Care. "In past years, in Zimbabwe, we recorded 100 cases of malaria in this district every rainy season; this year, we've recorded only two."

WATCH THE VIDEO OF THE DISTRIBUTION
PHOTO ESSAY
POSITIVE NET OUTCOMES
Photography: Joshua Kumunda/Media Zone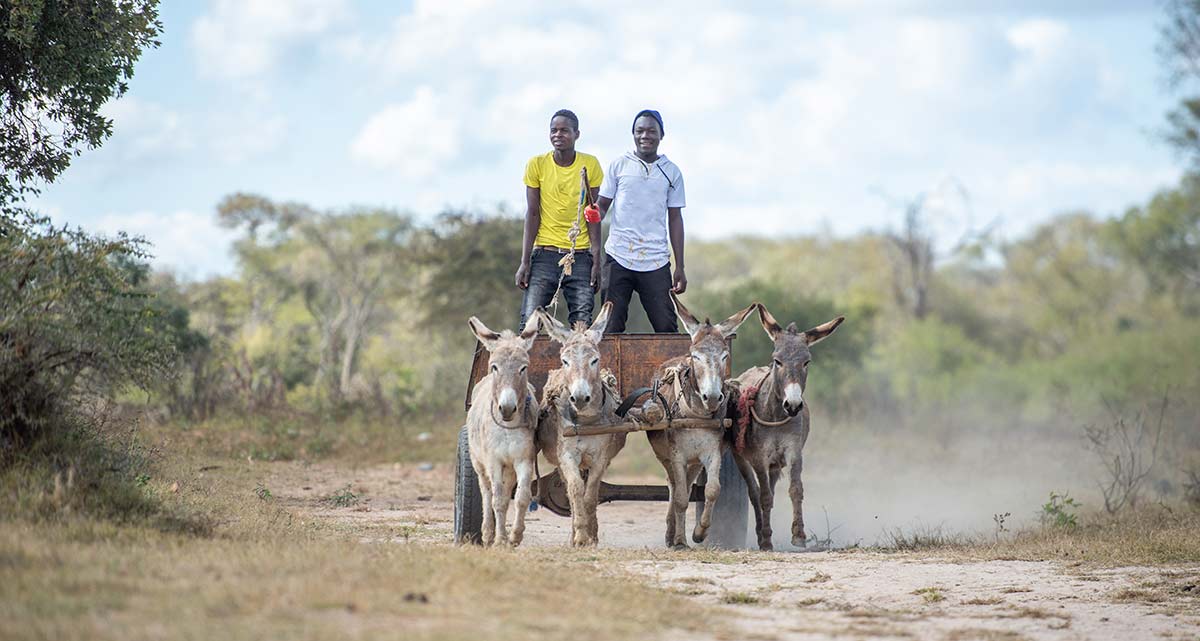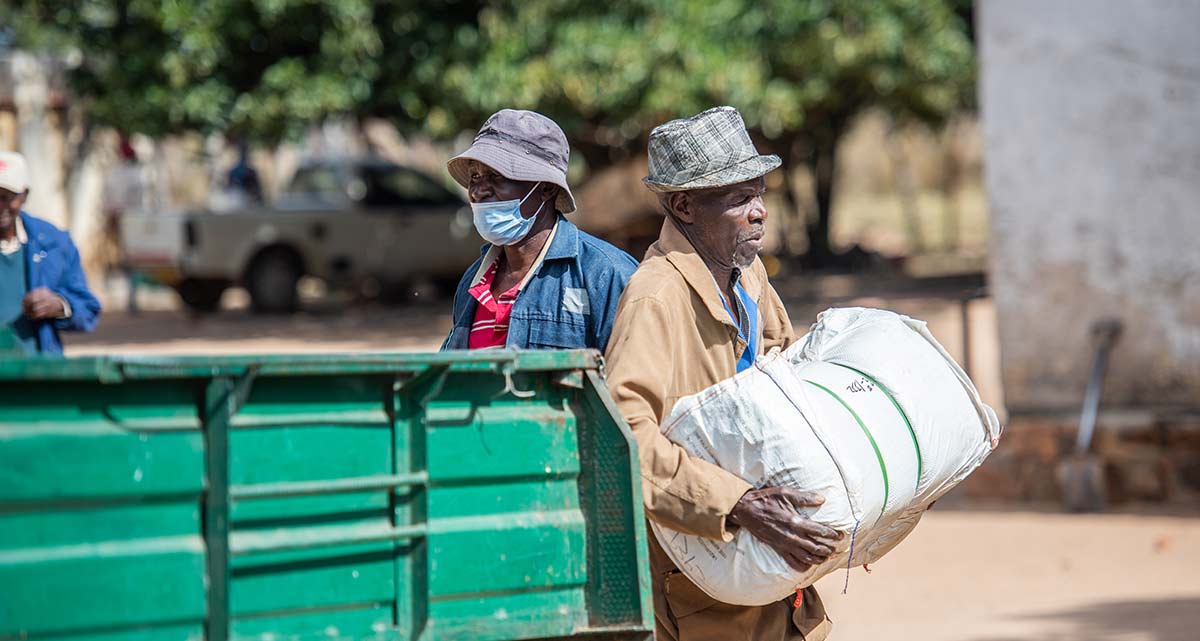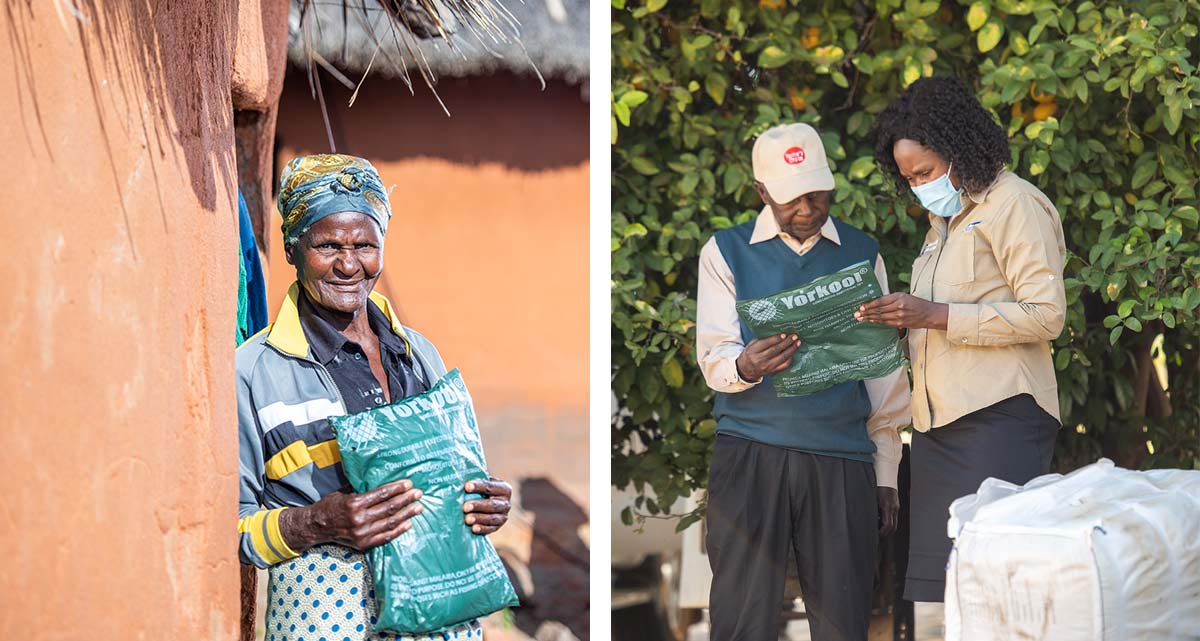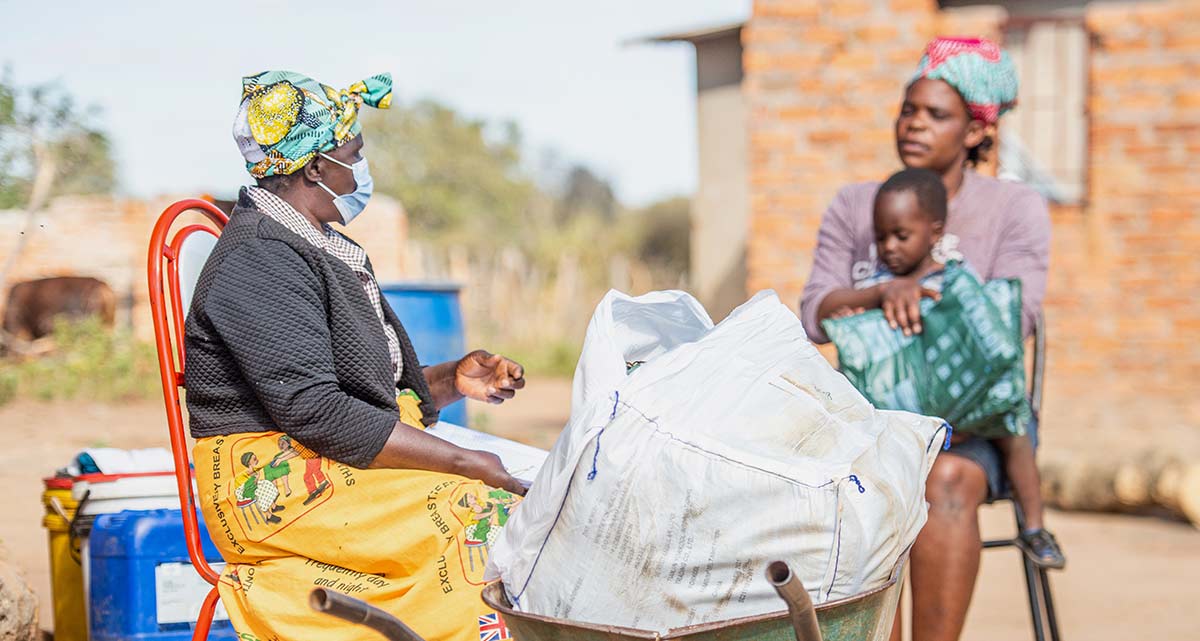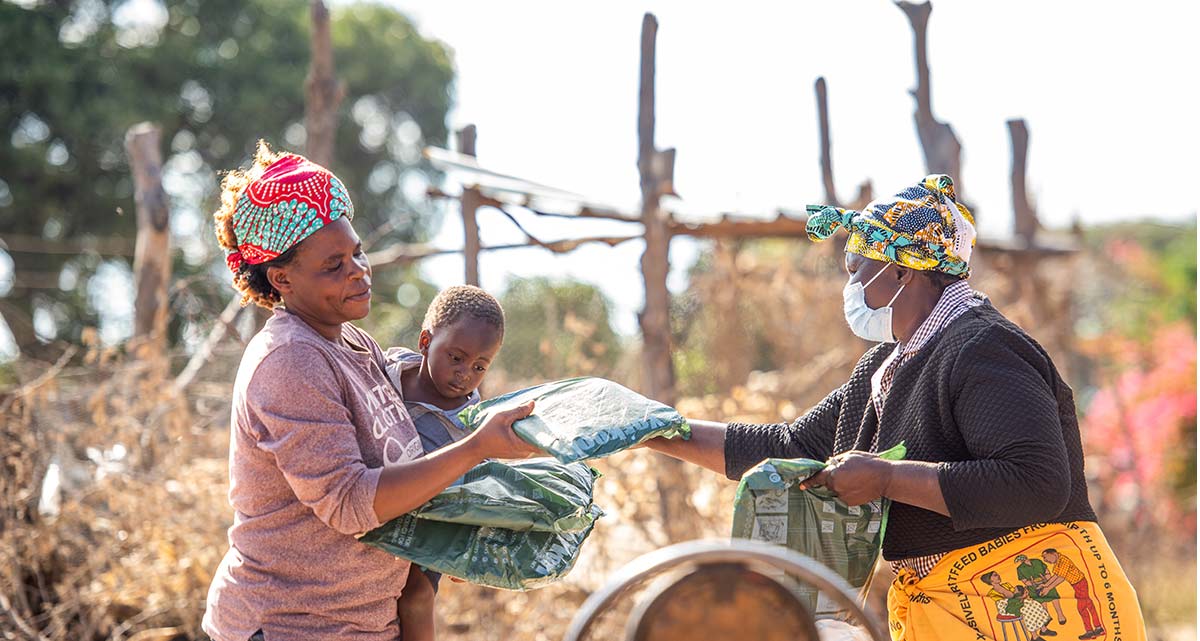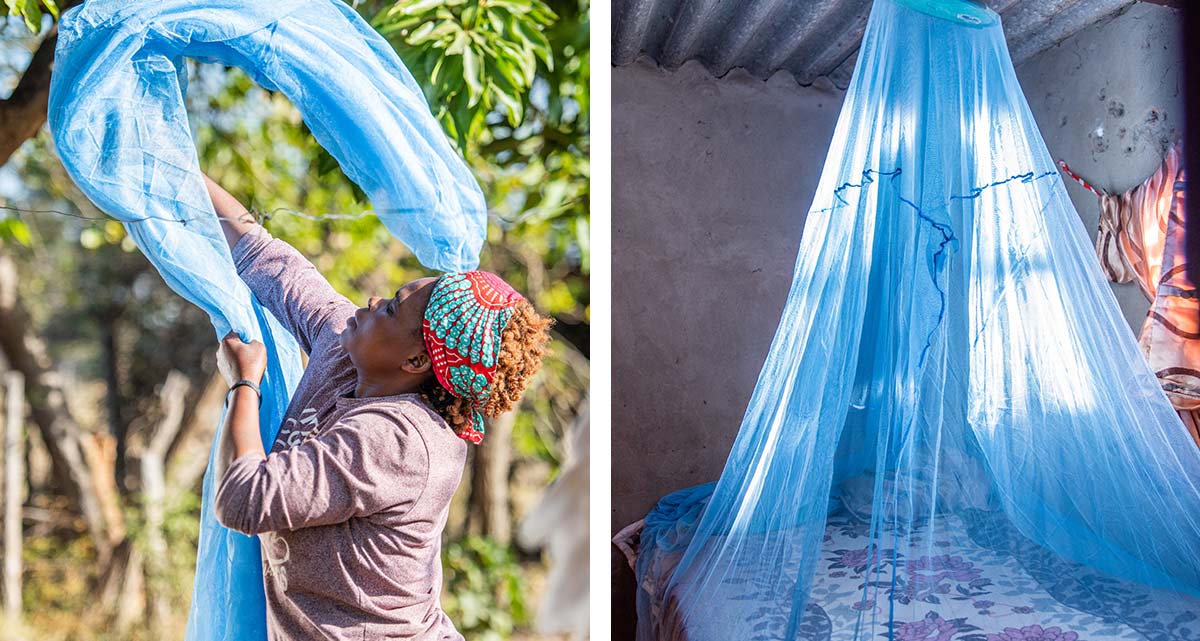 Our Supporters and Champions
OUR Supporters
"The generosity of individuals, organizations and foundations is critical to ensuring children's rights are respected and there is equality for girls," says Catherine Chalmers, vice president of philanthropy at Plan International Canada. We want to thank our strong foundation of supporters, including the following donors who have made a contribution over the past three years and whose lifetime giving has exceeded $100,000.
View our generous supporters
---
Legacy Donors
We are honoured to recognize the following kind and caring individuals who made a contribution to Plan International Canada through their estate between July 2021 and June 2022. Their legacy continues to improve lives. We are most grateful for their generosity.
SUPPORTER SPOTLIGHT
GIRLS TAKE FLIGHT
As a child growing up in Pakistan, Maryam Murat-Khan recognized the challenges faced by other children, especially girls, when it came to accessing clean water and education. Years later, in Canada, she faced discrimination when she trained as a pilot in a male-dominated field. That's why Maryam is passionate about supporting girls as a child sponsor and why she wants to ensure that her impact as a legacy supporter sustains future generations.
To create your legacy, please contact the Planned Giving team at legacy@plancanada.ca.

WATCH MARYAM'S STORY
IN THEIR OWN WORDS
Meaningful moments
Discover how travel, music and a little mid-life angst inspired three supporters to join in Plan International Canada's efforts to create a more just world for children.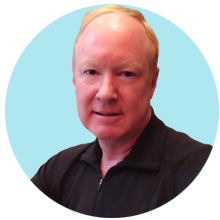 MICHAEL J. WARING CEO
OF GALILEO GLOBAL EQUITY ADVISORS INC.
FOUNDER OF THE KIDS IN CLASS FUND
24-YEAR PLAN INTERNATIONAL CANADA SUPPORTER
In the '90s, I had a mid-life crisis and decided to take up skiing. I invested a lot of money and effort to become a decent skier, and one day I asked myself: "When my time is up, what do I want people to say? That I was a good skier?" That didn't sit right.
I first became involved with Plan International Canada after a trip to the Great Wall of China in 1998. Outside the wall, there were women selling postcards. One mother brought out her little five-year-old – and that was it. I got off the bus and walked toward them. The little girl was wearing dirty, tattered clothing and was clearly living in a poverty situation. That experience, and other moments on the trip, were life-altering. I came away thinking, "I've got to do something."
THE BEGINNING OF MY JOURNEY
When I returned home, I called Plan [International Canada] and started to sponsor a child. Years later, Plan International arranged for me to meet my sponsored child, and it was very emotional. We were both in tears. It was really dramatic.
THE LITTLE GIRL WHO CHANGED EVERYTHING
In 2008, I was on a business trip to Cambodia and touring the Angkor Wat temple. We were surrounded by kids selling trinkets. I told one girl that I would buy something after I had toured the temple. When I returned later, all the kids were gone – except for Nak.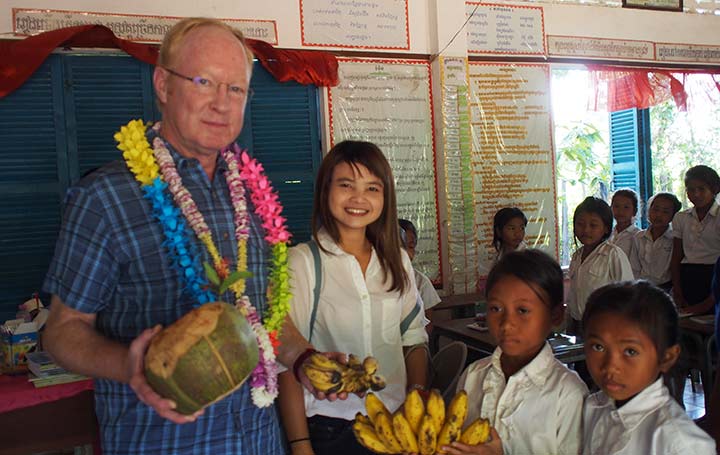 The only thing she had to sell was a book called First They Killed My Father. It was written by a Cambodian girl who lived through the terrifying reign of the Khmer Rouge. I read this book on the flight home and I got quite upset about not knowing the extent of what had gone on.
In 2009, I returned to Asia to visit the Sa Pa region in northwest Vietnam. It's a pretty dire setting. The winters are brutally cold, there's no sanitation and the houses are poorly built. I wanted to do something, so I helped arrange the construction of two schools and 23 homes. I supported five girls through school and into college. I also set up schools, built foot bridges and provided livestock to families in the adjacent Ha Giang province. It's an eight-hour drive northeast of Ha Noi on some pretty dangerous roads. It was quite the adventure.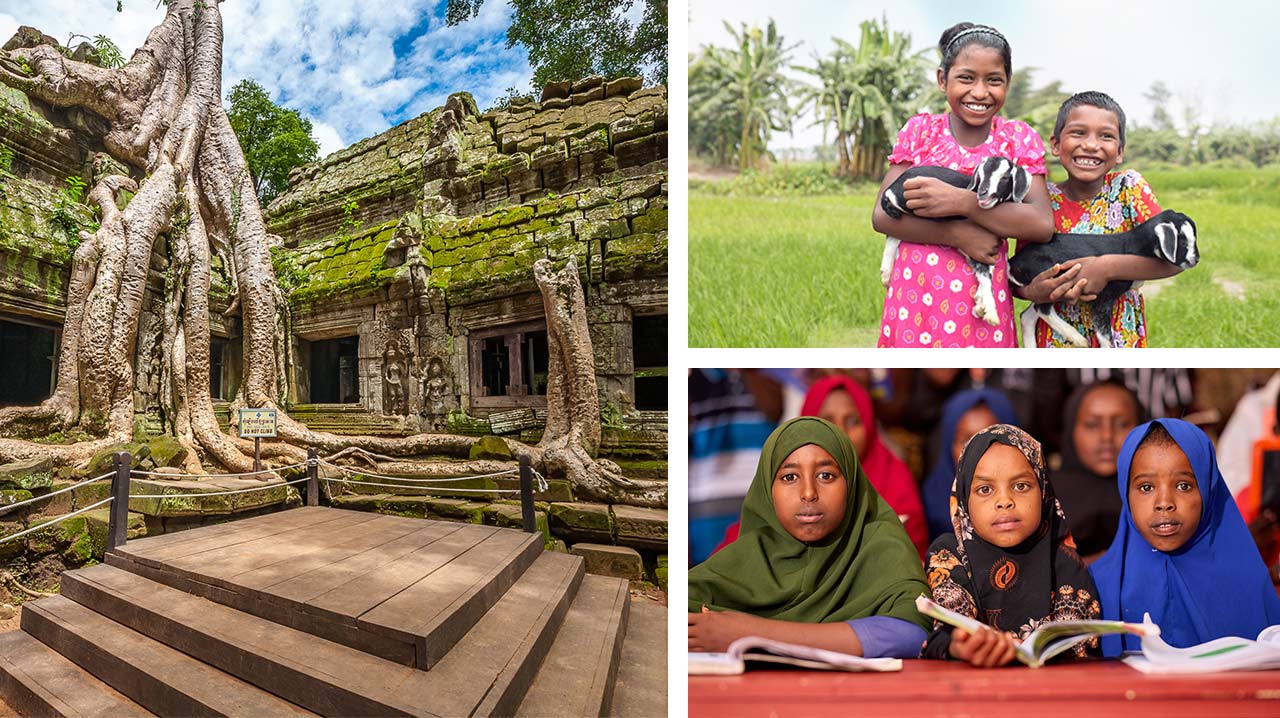 FROM VIETNAM TO CAMBODIA
A year later, I returned to the Angkor Wat temple and asked the children if they knew where Nak was. One girl ran away, and the next thing I knew, Nak showed up. [Privately] I was able to help her finish school and go to college to become an accountant. When I am in Cambodia with Plan [International Canada], I invite Nak to join us when we're touring schools because I want the kids to know that she's responsible for everything we've done.
KIDS IN CLASS FUND LAUNCHES
Nak was the the inspiration behind my decision in 2011 to launch the Kids in Class Fund [through the TD Waterhouse Private Giving Foundation]. It's dedicated to improving the lives of children in developing countries. I funded it with $2 million, and that is when I teamed up once again with Plan [International Canada].
After honouring my eight-year commitment in northern Vietnam, we shifted our focus to Cambodia – and on the barriers for children going to school. One of those barriers is a lack of clean water and latrines. When the children become ill due to contaminated water, they can't attend classes. I was determined to keep the kids, especially girls, in school. I've learned that they're the first ones to get pulled out by their parents if things aren't right at home, and they can't afford to continue their studies. The work I have done with Plan [International Canada] has been very meaningful for me. I can see the impacts of my support, and it's truly been a transformational experience
Read about the Cambodia project that Waring supports.
IMPACT REPORTS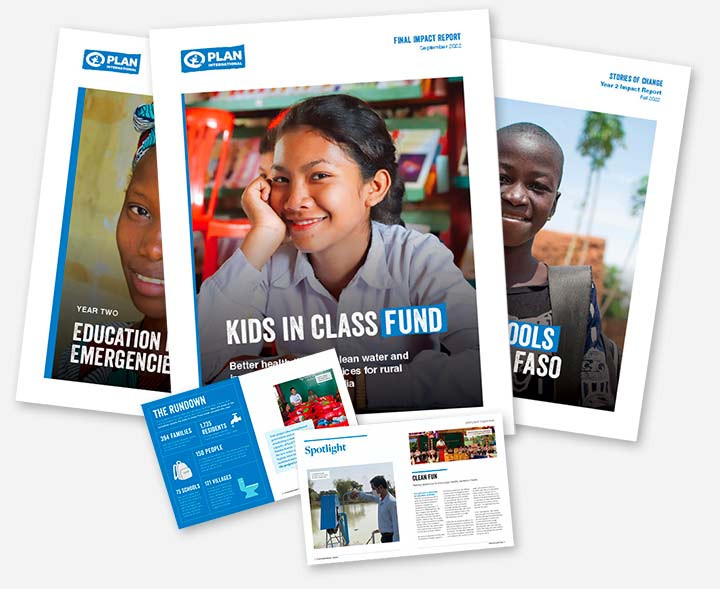 We provide supporters like Michael J. Waring with regular updates on the projects they help fund.
Read our Impact Reports
---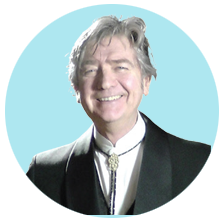 CHARLES FOX
RETIRED NURSE, MUSICIAN
THREE-YEAR PLAN INTERNATIONAL CANADA
SUPPORTER AND LEGACY PLANNED GIFT GIVER
In the late '80s, I was fed up with my job. I was trying to make a living as a musician, but then I had a health crisis and decided it was time to change everything about my life. I left Toronto for Victoria and went to school to become a nurse. It was an early mid-life crisis.
I spent my career working for a non-profit society that provides group homes for people with disabilities. It was very rewarding. I wanted to get into something where I felt like I was giving back and making a positive change in the world. It's why I support Plan [International Canada]. I can see that it's trying to make sustainable change.
Given the state of the world, it's easy to become numbed by all the bad news and think there's nothing you can do about it. Or you can choose to make a difference. One of the things that drew me to Plan [International Canada] was its positive outlook on the future. This is why I've been a long-time supporter of Because I am a Girl and Gifts of Hope as well as Plan International Canada's emergency appeals.
At Christmastime, all the adults in my life get Gifts of Hope. They love seeing the connection to something good, whether that's a family receiving a goat or medical kits being supplied to health care workers.
I'm inspired by something that Yuval Noah Harari wrote. Harari is an Israeli historian who has an inspiring and countering point of view for anyone who wants to give up because it feels like everything is so bad. He says that some things are getting better and some things are getting worse. But as long as some things are getting better, you can hope that other things will get better too. I learned that when I was a nurse – you can't fix everything, but you can fix some things, and that's good.
"One of the things that drew me to Plan International Canada was its positive outlook about the future."

– Charles Fox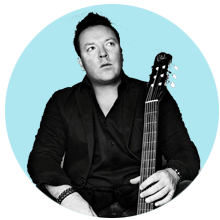 JEFF GUNN
MUSICIAN, AUTHOR AND EDUCATOR
19-YEAR PLAN INTERNATIONAL CANADA SUPPORTER
I was 25 and travelling around the world when I met my partner, who is from Thailand. We went on a trip to Angkor Wat, in Cambodia, and it was a life-changing experience. All of these kids ran up to me and were pulling on my shirt and asking for food. This was my first time outside of North America, and those kids had a huge impact on me. I'm a teacher, so seeing kids who are forced to sell things to survive instead of being in school compelled me to want to help. When I came back home, I did some research and discovered Plan [International Canada]. I liked how its programs are community-based. I signed up for the Child Sponsorship program. I made the payments once a month from the money I earned from playing music and felt good knowing that it was being used to help children go to school. I've always believed there's a link between music and the arts and giving back. I've used proceeds from songs, tours, books and articles to continue to fund education scholarships with matched funds. I think I've contributed to the education of 32 kids so far, but my goal is to get to 100.
---
We would also like to thank our other institutional partners, without whom our work wouldn't be possible: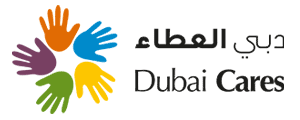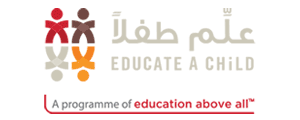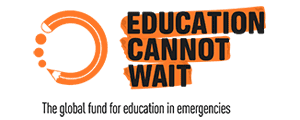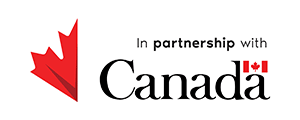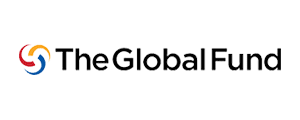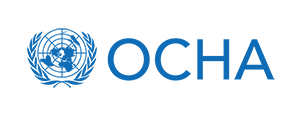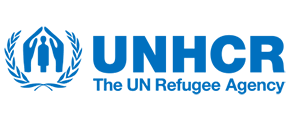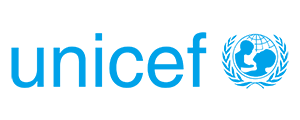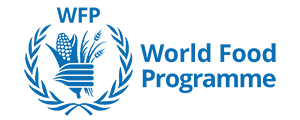 ---
Thank you for supporting girls and children around the world
We are proud of what we have accomplished during a challenging year. With your support, we helped make a difference in the lives of children, especially girls. We are determined optimists, and we won't give up on our efforts until we are all equal.

Plan International Canada is grateful for your commitment to this work and for sharing our vision to create a world where children's rights are respected, and there's equality for girls.

​
Join our mailing list to receive updates
By signing up you agree to receive our emails.