Placeholder for mobile shadow
Impact report
Stories of change – September 2022
KEEPING Girls in School
In Tanzania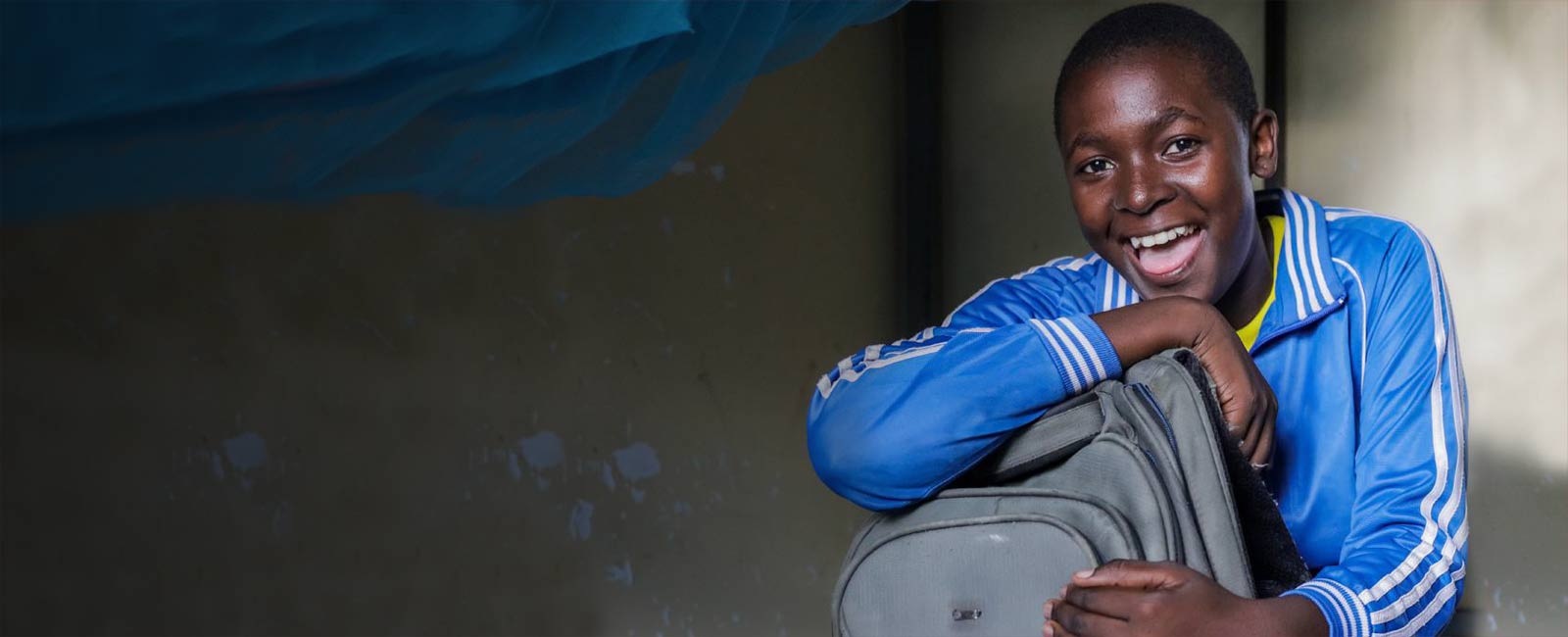 Hard Lessons
It's difficult for girls to get an education. One of the hurdle is the long distances they have to travel to get to school. On the way, they're exposed to harassment and are at increased risk of sexual assault. Parents keep them safe by keeping them at home.
WE KNOW THAT HELPING GIRLS STAY IN SCHOOL is one of the most powerful ways to reduce child marriage and, indirectly, early childbearing. With your support for the Keeping Adolescent Girls in School project, we are helping more girls and young women stay in school – both primary and secondary – in the Geita and Kigoma regions of northern Tanzania.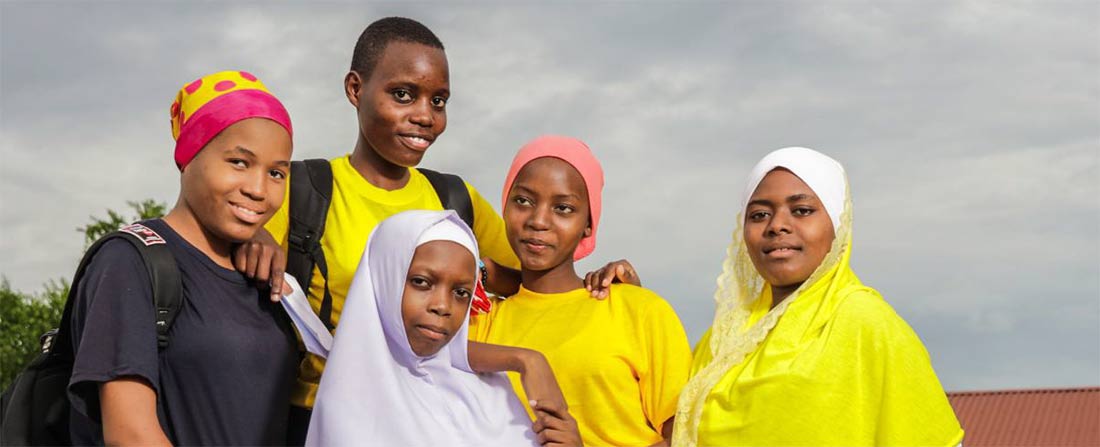 Year one of the project had four key objectives:
1
Strengthen adolescent girls' ability to exercise their right to receive an education.
2
Empower girls to be able to make decisions about their sexual and reproductive health.
3
Establish education savings groups and offer teacher training that addresses the needs of girls.
4
Develop the local and district authorities' ability to support enrolment and retention.

THANKS for your support in helping ensure that girls and young women in Tanzania have a chance to get an education.
The Scene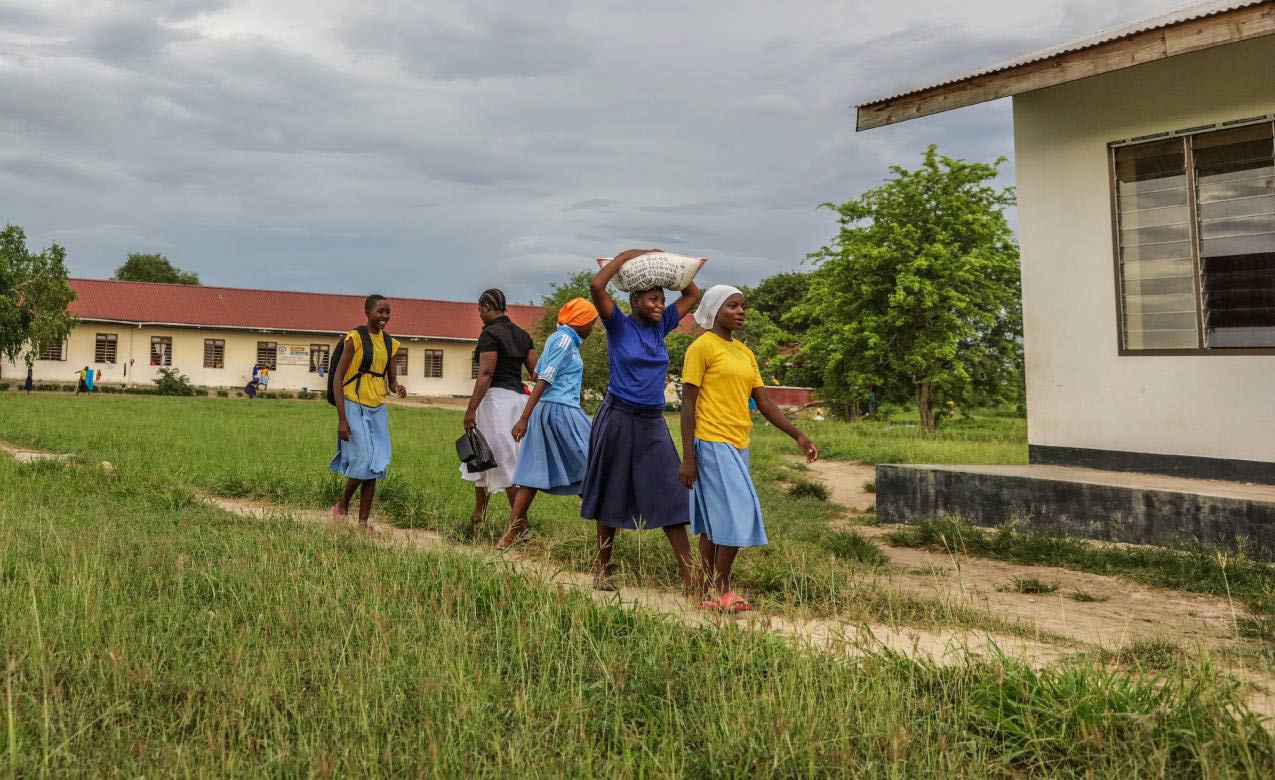 IN TANZANIA,THERE ARE A NUMBER OF SIGNIFICANT BARRIERS that make it difficult for girls to get an education. If there are financial challenges, they are pulled from school. If the schools don't have washrooms for girls, they stay home when they're menstruating. In addition to financial and structural challenges, there are attitudinal barriers such as teachers who are not trained to facilitate inclusive learning and families and communities who undervalue the importance of girls' education. Then there's early marriage and pregnancy, which also leads to dropouts.
An estimated 2 million children between seven and 13 are out of school.
Over 30% of children age 14 to 17 aren't enrolled in secondary education. Only one in four girls completes her education.
Almost one in three girls marries before she reaches the age of 18 and one in four has her first child before the age of 18.
Less than 1% of girls age 15 to 19 are both in school and married.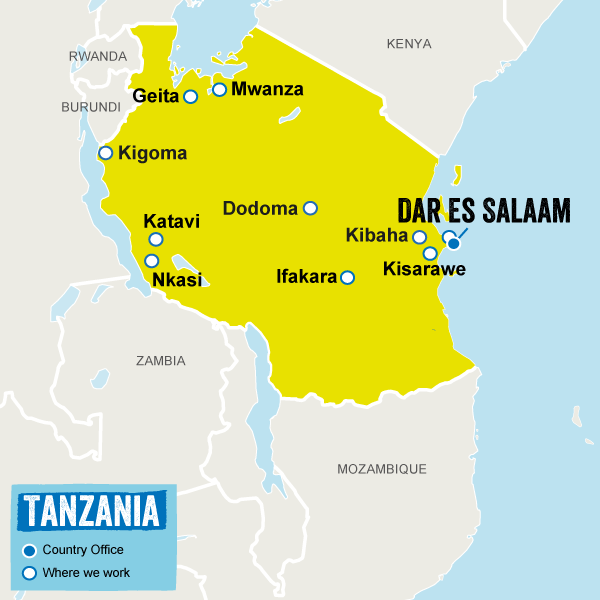 Take action, take charge
16 days of activism against gender-based violence
The Keeping Adolescent Girls in School project team met with 200 youths, school officials, medical officers and influential community and religious leaders to discuss strategies to address sexual and gender-based violence (GBV) in schools and ways to promote young people's sexual and reproductive health and rights.
Here's what happened:
The government agreed to act on unresolved GBV cases and support referral services.
Media committed to raising awareness about GBV and promoting referral services.
Community-based Women and Children Protection committees will receive GBV management, reporting, referral and feedback training.
The Rundown
Here's what we accomplished during year one of the Keeping Adolescent Girls in School Project.
200

Community leaders

were trained to mobilize support for adolescent girls' education and sexual and reproductive health rights.

100

Education savings group kits

were given to parents to help families develop the financial ability to support girls' education.

60

community discussions

were held to raise awareness about the importance of girls' education, gender equality and sexual and reproductive health rights.

60

community facilitators

were selected to launch and run upcoming adolescent Champions of Change groups. Girls were taught about their right to education and how to advocate for gender equality.
Home ROOM
Rehema's daily commute to school dropped from two hours to five minutes. Now she's safe and finally free to study.
REHEMA'S DAILY COMMUTE TO school took two hours, each way. Along the route, she often faced sexual harrassment or verbal abuse. When she arrived home at night, it was time to help out with household chores.
"I often returned from school extremely tired!" she says. "I didn't have time to study because I had to fetch water, collect firewood and help with the cooking."
Between the physical and emotional toll, going to school is a real challenge for Rehema and other young girls like her. In January 2022, the Keeping Adolescent Girls in School Project team met with local leaders in Rehema's ward to find out what could be done to help more girls stay and succeed in school.
Together, they came up with an idea to rent a place near the school where Rehema and 15 other girls could stay.
Today, Rehema's commute is five minutes. She is not exhausted or being harassed, and she can finally focus on her studies. In addition to this housing initiative, the project team worked with the local government and school to establish a zero-tolerance policy for all forms of gender-based violence in the community.
Local leaders also assigned community guards to patrol the area where the young women live and travel to and from their studies.
"After starting to live close to school, I now have more time to study and get my homework done on time," shares Rehema. "This will help me to improve my performance, and I am looking forward to being able to pass the Form Two National Examination. Thank you so much for giving our parents this awareness and the opportunity to support us."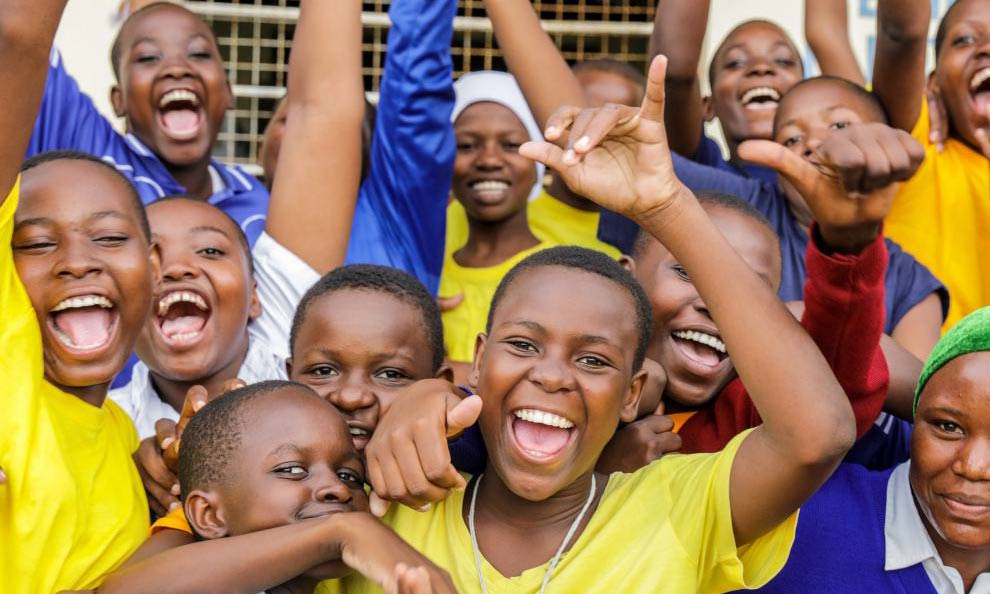 Thank you!
Your visionary belief in the power and potential of girls and young women, and your support for the Keeping Adolescent Girls in School Project, is transforming lives and communities.


Join our mailing list to receive updates
By signing up you agree to receive our emails.