Placeholder for mobile shadow
Frequency asked questions
How much does it cost to sponsor a child with Plan International Canada?
Child Sponsorship is $42 per month, which works out to be just over $10 per week.
How does Child Sponsorship work?
Child Sponsorship provides you with a special opportunity to have a unique one-to-one connection with a child and their family in one of the countries where Plan International works. As part of your sponsorship, you can exchange letters and photos, and build a meaningful connection. Each year, you'll receive updates on the progress of your sponsored child and their community so you can see how your sponsored child is growing and learning. Child Sponsorship programming allows us to combine sponsor contributions to increase impact and establish a trusted presence within communities. This helps secure further grant funding from institutional and government donors to grow community-based development projects, like building schools or water taps, which supports sponsored children and their entire communities.
Do sponsorship contributions go directly to one child?
No. When you sponsor a child, your contributions not only support the child you are sponsoring, but they also support the whole community! Your contributions collectively support a wide range of programs in your sponsored child's community. The programs are chosen in collaboration with the community. With more than 80 years of experience, we know that the best way to help every child unleash their potential is to engage families and entire communities in the change, so they can carry on – and further – the positive impact for many years to come. 
How much of my money will contribute to projects that support my sponsored child's community?
In over 80 years, Plan International has built a reputation as one of the world's most effective and responsible development agencies. Your gifts will go far: In 2021, 81% of every dollar raised by Plan International Canada went to programs supporting children and families in some of the most remote communities around the world. That means that 81 cents of every dollar directly reach programs that work to improve children's communities and lives. We continue to maintain these strong efficiencies, ensuring we can help as many children in need as possible. Trust and transparency are important to us, and we invite you to look through our annual review and financial statements.
How does Plan International Canada handle tax receipts?
Donations over $25 are tax deductible. Receipts are automatically issued in February of the following year to reduce expenses and facilitate record keeping. Only official receipts – paper and electronic – issued by Plan International Canada and bearing our business number are valid for Canadian income tax purposes.
If you are a member of a group sponsoring a child, project or program, official receipts are available for individuals in the group. If you require a tax receipt prior to February, please contact our Donor Care team by phone at: 1-800-387-1418 or email at: info@plancanada.ca.
All Plan International Canada supporters with an email address on record will receive their tax receipt electronically to help save paper and keep costs low, maximizing funds for Plan International Canada initiatives. If you would like to change your preference, please contact us at info@plancanada.ca or 1-800-387-1418. If you have more questions about tax receipts, please visit the income-tax receipts page.
Can I send gifts to my sponsored child?
It's natural to want to send something extra to your sponsored child, but we ask that you limit your gifts to educational items that can fit into a 22cm x 30cm (9" x 12") envelope. To help keep our mailing costs low, your package should not weigh more than 150 grams (5 ounces) or be thicker than 5 cm (2"). A deck of cards is an example of an item that weighs around 150 grams. Please do not send money. If your package is bigger or heavier than what is allowed, we will be unable to deliver it to your sponsored child.
Gifts you might consider sending are items that belong to the following groups:
Signals of friendship – e.g., photos, postcards, stickers, balloons
Writing and drawing – e.g., pens, paper, pencil cases, crayons
Learning and exploring – e.g., maps, booklets, small puzzles, colouring books
Sporting and outdoor activities – e.g., inflatable beach balls, skipping ropes
Other gifts you might consider sending are photos of your family. If you would like to make additional contributions to our work, we have a wide variety of child-centred projects and initiatives you can help fund.
How do I change my personal information
Contact us at 1-800-387-1418 or update your profile on MyPlan.
How do I change my payment option?
Please call us at 1-800-387-1418 to update your financial information. One of our Donor Care representatives will be happy to assist you.
If you would like to update your credit card information, fwe ask that you call our Donor Care team. We look forward to providing you with the ability to update your credit card in the near future.
If I sponsor a child, how long of a commitment do I need to make?
The length of your commitment is up to you. Many sponsors have been with us for many years, which allows us to make long-term commitments to our partner communities. If you choose to end your sponsorship for any reason, please inform us at 1-800-387-1418 so we can introduce your sponsored child to a new sponsor.
How long do children remain sponsored through Plan International?
At the age of 18, all sponsored children officially "graduate" from the program, although they continue to benefit from our involvement in their community. If a sponsored child's family moves out of the area where Plan International works, or if the community decides that it has become self-sufficient and is no longer in need of our assistance, the sponsorship will come to an end. When that happens, you'll be notified and receive a profile and a photograph of a new sponsor child. If you don't want to make the transition to a new child or want to shift to another way of contributing to Plan International Canada's work, contact us at 1-800-387-1418 to let us know your wishes.
I have more questions. Who can I speak with?
Our Donor Care team is happy to answer any questions you have about our work. You can call us at 1-800-387-1418 or email us at info@plancanada.ca.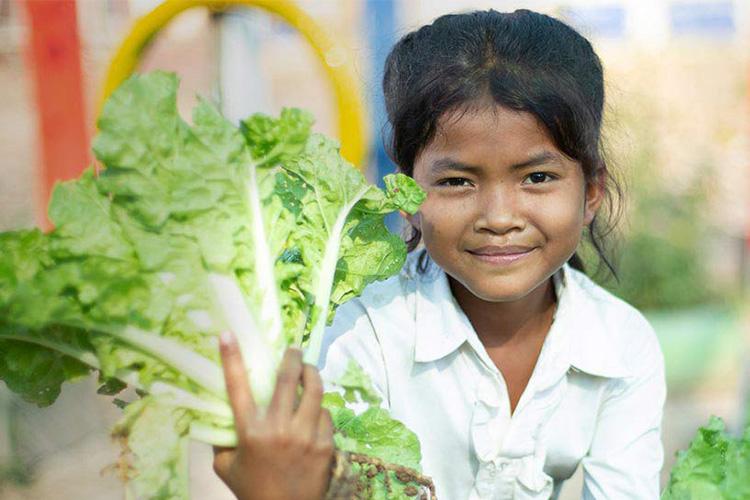 Gifts of Hope FAQs
Do you have Gifts of Hope-related questions? Find answers on our Gifts of Hope FAQs page.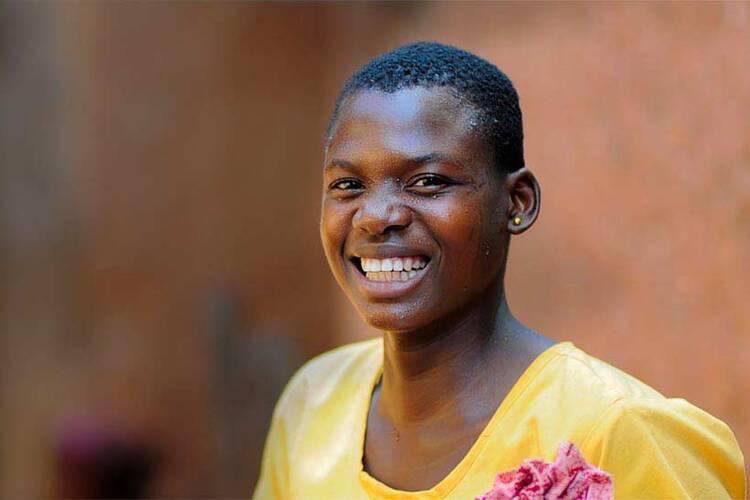 Plan International Canada FAQs
Do you have general questions about Plan International Canada?
Join our mailing list to receive updates
By signing up you agree to receive our emails.