Placeholder for mobile shadow
Holiday gifting, meet your match: with matched Gifts of Hope, more good goes into the world.
If you spot a little green number symbol by a gift (like the image above), that's your clue that this gift has a matching opportunity. But what does that mean?
Our very own Gifts of Hope Goat-bassador, GG, will explain how you can maximize the value of your holiday giving with ethical gifts that really go the distance.
GG'S formula for doing more good
YOU + MATCHED GIFTS OF HOPE
=
AMPLIFIED VALUE AND POSITIVE IMPACT
(Now that's a calculation that just makes good sense!)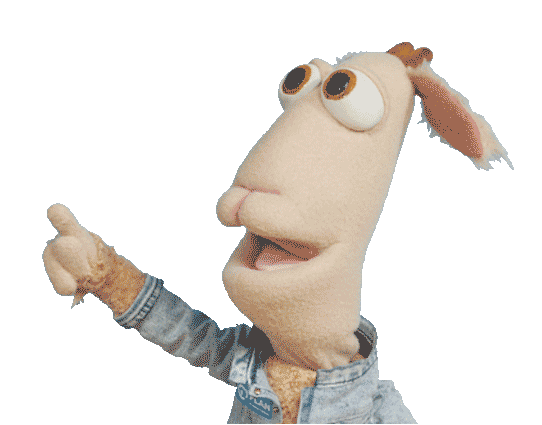 Here are some of my favourite matched Gifts of Hope that will magically multiply with your "purchase" click:
How gift-matching works
When a gift is matched it means that one of our generous partners – such as government or institutional donors – has committed to multiply the value of your gift (sometimes many times over). This means your gift will help reach more children and families, transforming more lives in global communities that are facing enormous challenges.
For example If you buy a $50 food basket Gift of Hope for your friend, our partners will multiply it 7x, which means seven more baskets can go to families. Or your single $45 back-to-school kit Gift of Hope (perhaps given to a special teacher) can multiply into a total value of $270 because there is a 5x match; that means 5 more kits can help children receive the supplies they need to learn. Pretty great, right?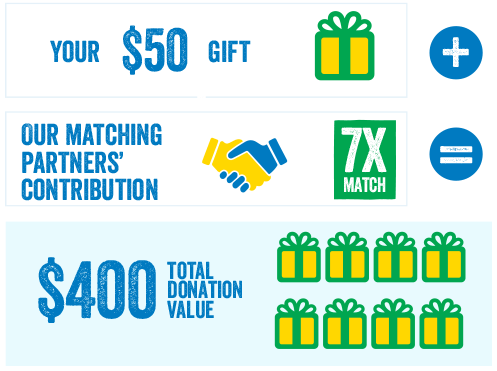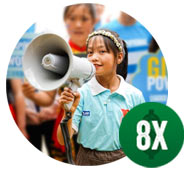 In fact, girl power, our highest-matched Gift of Hope, has an 8x match, which means one gift turns into nine!
Talk about a truly power-packed gift.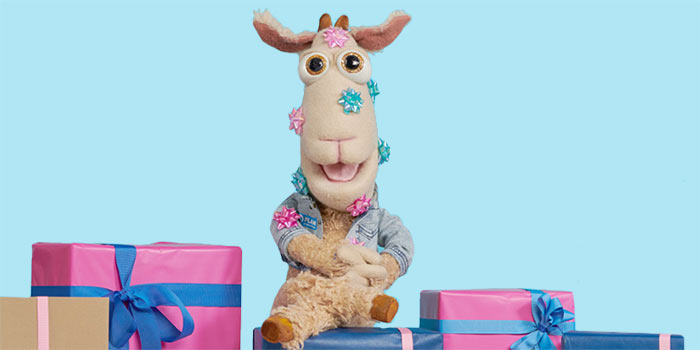 Join our mailing list to receive updates
By signing up you agree to receive our emails.