Placeholder for mobile shadow
With the commitment of institutional and corporate partners who share our passion and purpose, Plan International Canada can make sustainable and positive change for children and girls. We work together with almost 200 organizations, such as Global Affairs Canada, UNICEF and the World Food Programme.
With our collective effort, we implement a variety of initiatives such as programs to end period poverty, corporate seat-shares for Canadian youth and raising awareness on topics like adolescent sexual and reproductive health.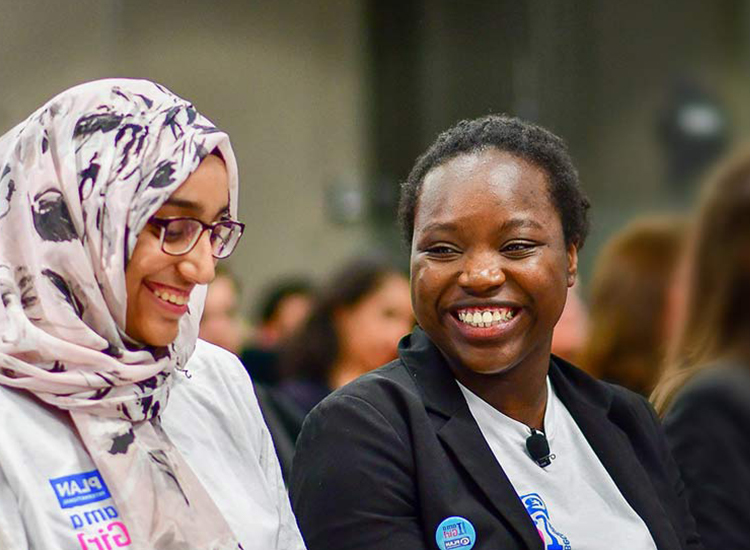 Corporate partners
Plan International proudly partners with many corporations that recognize their potential and power to make a real difference. The support of corporations enables us to take even greater strides to help children access their rights to essentials like education and health care, as well as advance equality for girls worldwide.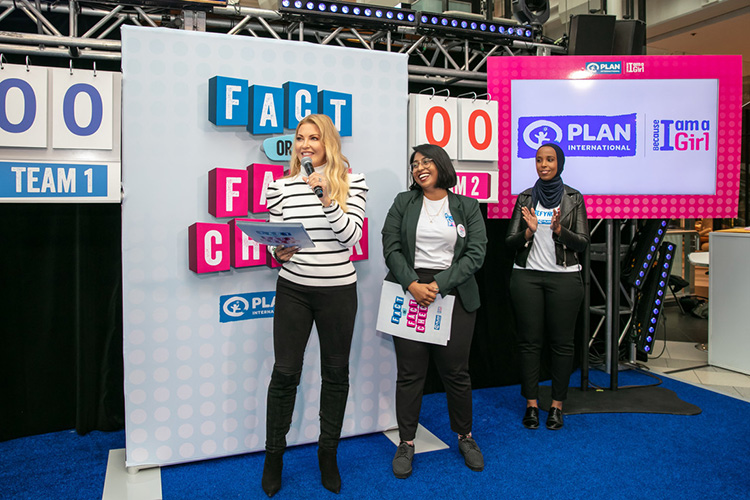 Our ambassadors
Plan International Canada is privileged to partner with inspiring and passionate public influencers like Lisa LaFlamme, Sarah Rafferty and Cheryl Hickey. As authentic thought leaders with unique insights, our ambassadors leverage their talent and platform to help reach new audiences, cultivating a community of champions advocating for children's rights and equality for girls.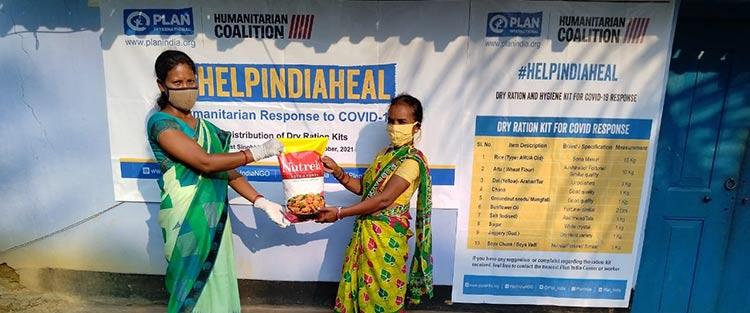 Coalitions
International development works to address the root causes of poverty, the denial of rights and marginalization. To do this, Plan International Canada teams up with like-minded coalitions and organizations to influence policy decisions, raise awareness and build support within government departments for progressive policies related to our work.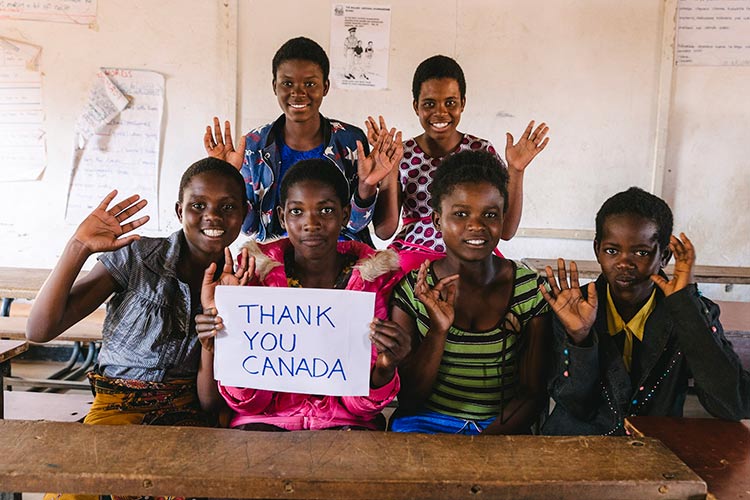 Institutional partners
Thanks to generous institutional partners, Plan International Canada can multiply its impact and advance children's rights and equality for girls around the world. We thank our partners for their incredible support. Grants from institutional donors help to maximize Plan International Canada's resources to create effective change with local partners and governmental agencies.
We partner with the following:
Global Affairs Canada
The Global Fund to Fight AIDS, Tuberculosis and Malaria
UNICEF
World Food Programme
Dubai Cares
Educate A Child
Education Cannot Wait
UNHCR
UN OCHA

Global Affairs Canada
With the generous support of Global Affairs Canada and Canadians, we implement a variety of projects that help children and communities to access quality health care and education, as well as realize their rights to protection. Together, we also provide humanitarian assistance in emergencies and work to enhance women's economic empowerment.
Join our mailing list to receive updates
By signing up you agree to receive our emails.