Placeholder for mobile shadow

For much of her childhood, Sen was told "girls don't need to learn". She, like many girls living in poverty in rural Vietnam, thought her future was already written for her.

"I thought that I would drop out, marry someone and just stay at home," she confides, having accepted a fate of child marriage as normal – not knowing there could be another way.

That is, until you helped form the girls' club that would help set Sen on a new path to Defy Normal. The club, its inspiring teachers, members and Because I am a Girl supporters like you, helped Sen realize her potential, the potential of education and of a life free from child marriage!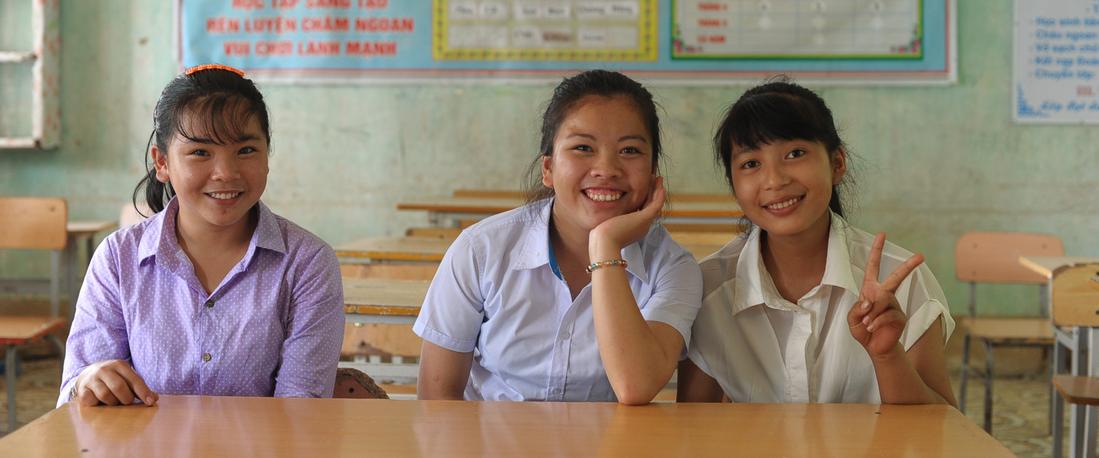 Sen, at centre, with her friends from the club.
SEN JOINS THE CLUB
By grade 6, Sen was falling behind at school; yet, this seemed of little concern to anyone, due to traditional misconceptions that girls are better suited to home activities, rather than educational growth. Her marriage to a local boy was arranged by their families, and just like that, her future was sealed with no choice or say in the matter.

Sen had but a few precious years of childhood left before her life as a wife would begin. But in that time, you helped open the way for Sen to change the course of her life: starting with a girls' rights club, which you helped establish!

In the 20-member club, one of 8 you helped form in schools across the region, Sen's perspective was transformed. Girls learned to view themselves and their world differently, thanks to role models like Plan International facilitator Ms. Chuyen, who spoke of the importance of education and of life beyond child marriage. Your donations helped train over 400 teachers to become club mentors and community advocates for child rights, protection and gender equality.

Seeing her own story in Ms. Chuyen's past, Sen was truly inspired by the possibilities of pursuing an equal education and all the opportunities it could help unlock. "Girls can study at high school, or even university, and become members of foreign organizations!" Sen recalls, remembering her initial shock at this realization. "Why hadn't I thought it possible?"
HER STAND
At last, having seen what is possible when girls are given equal value and opportunity, Sen could see a new future – one of her own making. The clubs you helped fund have given girls knowledge and tools to grow their leadership skills, a platform to speak freely and the chance to inspire and support one another. The clubs have helped them to believe in their own power – and the power of all girls – just as you do.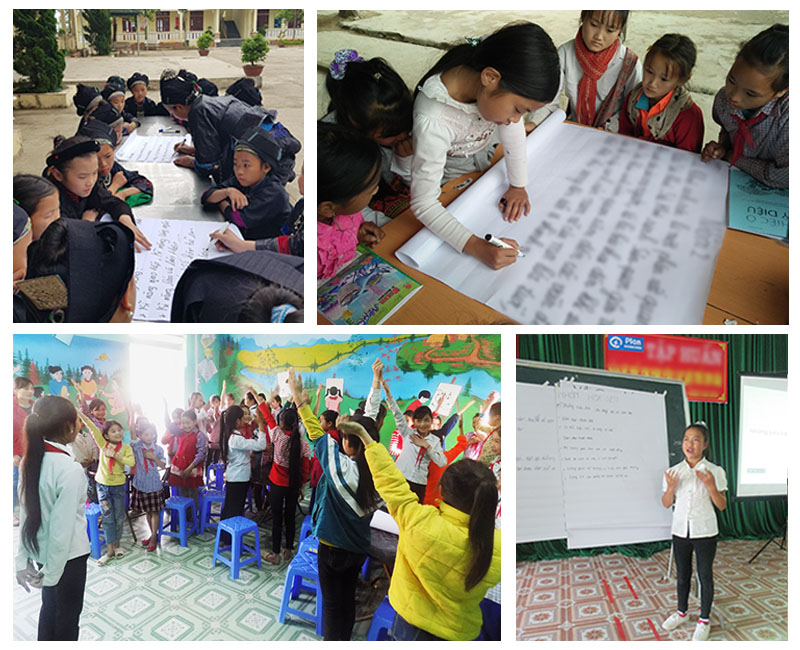 And the girls' clubs were just the beginning. You've also made education more accessible for girls in these remote communities by:
Building 8 schools
Constructing a girls' dormitory
Rehabilitating 18 school latrines and handwashing stations
Improving 5 school kitchens
And enhancing 10 school libraries.
Thank you for helping ignite a spark of empowerment in Sen and in over 2,100 girls across Vietnam.
"The club helped me gain new knowledge and skills, especially communication and presentation skills," says Vuong, another inspired club member. "I hope all the girls in my hometown will have the opportunity to pursue education, get a job and not get married early."
Since joining the club, Sen stopped at nothing to attend school. She jumped at the opportunity to board at the new girls' dormitory you helped open and revelled in the books and learning equipment you helped supply. She developed a new love for learning, reading and getting lost in the study and stories of heroes and scientists.
DENYING MARRIAGE AND DEFYING NORMAL
Learning was now Sen's passion. How, then, could she get married, while there was still so much to learn about herself and the world? In her most trying hour, Sen summoned the club's most valuable teaching: her right to choose and express her wishes for a life of her own making. Confident and motivated, she approached her parents with her own proposal: "I want to return the offerings to the boy's family. I do not want to marry – I want to learn more," she courageously told them.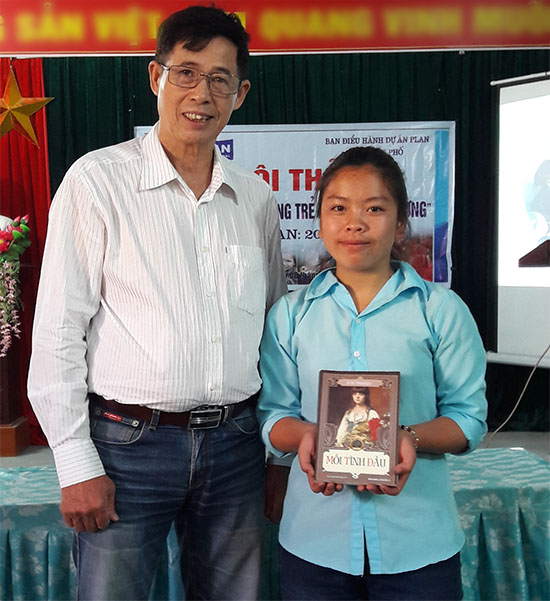 They saw she was no longer a timid girl, disinterested in school, but a brave young woman and proud student who truly wanted to continue her education. With their daughter's happiness in mind, and a new awareness of the dangers of early marriage, her parents defied tradition and cancelled the arrangements.

And just like that, she was free to unleash her full potential. She excelled in grades 8 and 9, and even won first division title in a provincial history competition! "We were so amazed and emotional," says Mr. Nguyen, school headmaster. "Our school has never had first division title until Sen. It was an honour to us all, and a symbol of our teachers' care and dedication to children's education."

Thanks to your commitment to the Because I am a Girl movement, 67 villages in Vietnam now acknowledge a girl's right to education. Parenting clubs have changed traditional mindsets on child marriage and gender roles, while savings and loans groups have strengthened families' livelihoods and capacity to invest in their daughters' futures.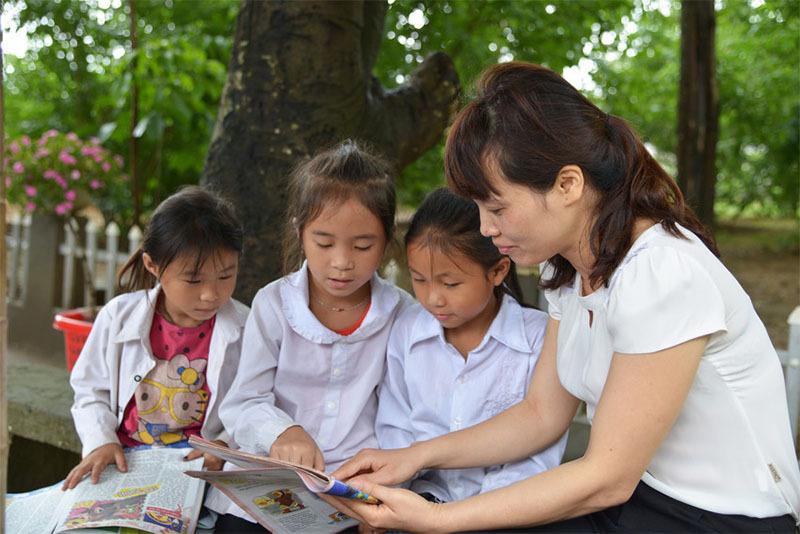 As a result of programs you support in the community, "children's education has received more care from authorities and parents," explains Thu, a local teacher. "More children have been given the chance to go to school instead of dropping out to get married or become labourers."
WRITING HER OWN FUTURE
Today, Sen is finding success at high school and enjoying her newfound freedom – remembering the girls' club fondly. Her story still inspires new members – her individual transformation embodying the larger societal transformation that you are helping to spark and sustain: the chance for more girls to understand their rights, believe in their strength and learn, lead, decide and thrive!

"For me, the journey in education is still very long with many challenges…but I strongly believe that I can overcome them because I have support from my parents, my teachers and my community. It has ignited the light of learning and the love of life within me," Sen proudly declares.
"I WILL SUCCEED BECAUSE I BELIEVE IN MYSELF!"
Thank you for helping Sen believe in, and unleash, her true potential.

Help us spread Sen's inspiring story and proudly share the important part you play in empowering girls around the world as a Because I am a Girl supporter.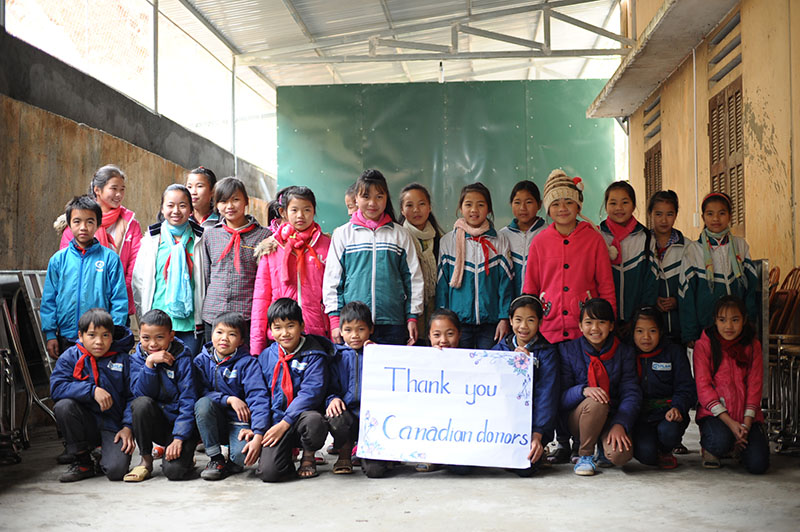 Join our mailing list to receive updates
By signing up you agree to receive our emails.