Placeholder for mobile shadow
Every day, millions of girls around the world are denied their basic human rights – simply because they're girls. Because I am a Girl is the Plan International global project that is challenging social norms and advancing girls' rights; helping them unleash their potential within a more just and equal world.
Your generous monthly contributions will be 4x matched by our funding partners – meaning your support will reach 4X more girls around the world, for 4X the impact.
Why support Because I am a Girl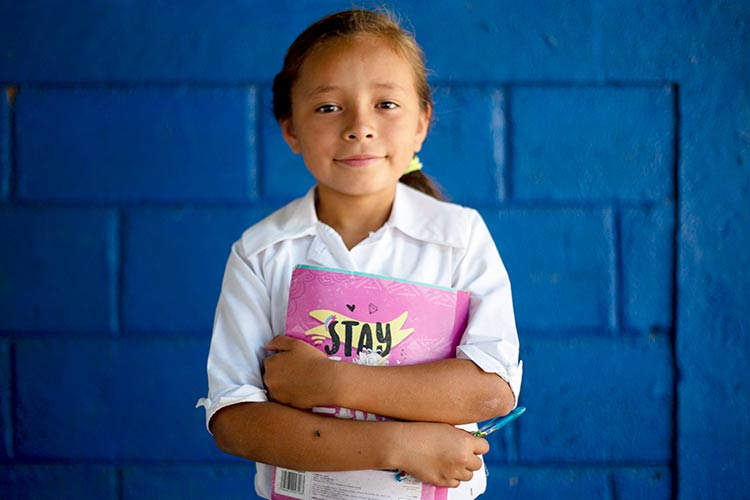 Because you can help girls access education
In 2021, nearly one girl every three seconds may lose their access to school due to COVID-19's economic impact alone. When you become a monthly supporter of Because I am a Girl, you can help Plan International provide remote education solutions for girls in 50 countries by supporting virtual learning and distributing home-based educational materials, so girls don't get further left behind.
Because you can help girls and women access health care
During the pandemic, we are reminded of the greater role we all play to keep our communities safe and healthy. Through Because I am a Girl, you can help nourish girls and mothers, educate communities on vital health practices and help protect the most vulnerable from illnesses. Plan International Canada works together with governments in developing communities to strengthen services and improve health care for all.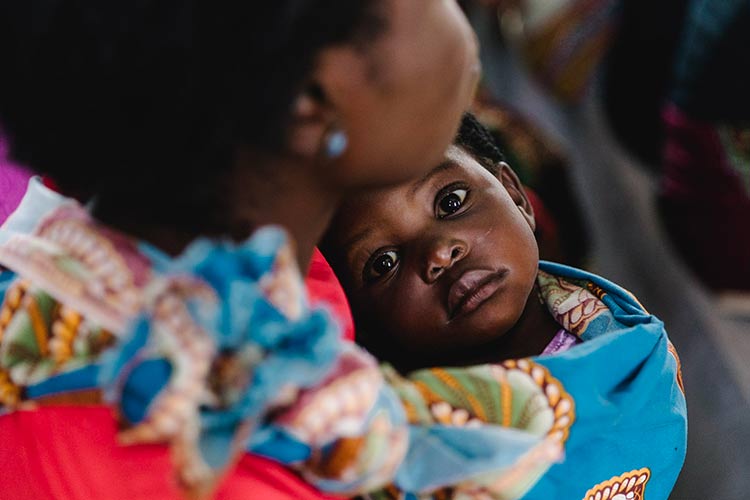 Because girls should be free to choose their futures
Pregnancy complications kill more adolescent girls than any other cause. This pandemic has limited access to health care resources and services and increased the risk of gender-based violence, which can cause more teenage pregnancies and put more girls' futures at risk. We aim to provide girls and young women continued access to sexual and reproductive health education and care. We work with girls and boys, teachers, parents, health care providers and community leaders to ensure girls get the support and protection they need during this crisis.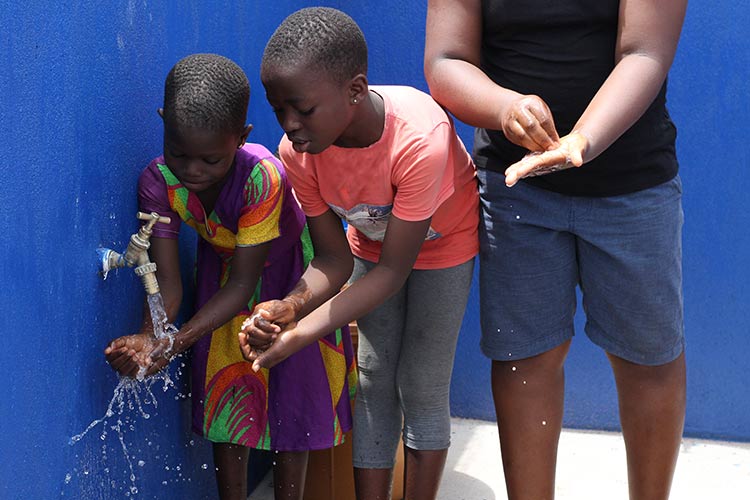 Because you can help provide clean water and sanitation
Forty percent of the world's population—three billion people—do not have hand washing facilities with water and soap at home. Water and sanitation related diseases are one of the leading causes of death for children under five, and girls disproportionately carry the burden of fetching water for their families. As a Because I am a Girl supporter, you will help provide hand washing facilities, hygiene kits (including menstrual product) to homes, schools and health care facilities, and help share crucial hygiene and sanitation information throughout communities.

Meet the members of team girl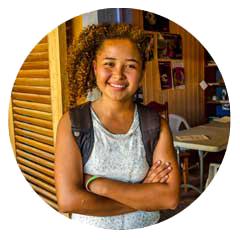 Acts of violence are common in my community. Being part of Plan International's project has helped me realized that women are just as strong as men and life doesn't have to be like this. This, along with seeing people suffer from violence, is the reason I became an agent of change.
– Yuma, 15, Nicaragua
Meet the members of team girl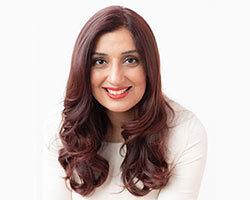 It is necessary to break the silence for the millions of silences still waiting to be broken. This is exactly why I was inspired to join forces as a Celebrated Ambassador — to spread awareness for the work Plan International Canada does to help end child marriage and challenge gender norms.
– Samra Zafar, Author, Speaker and Advocate
Meet the members of team girl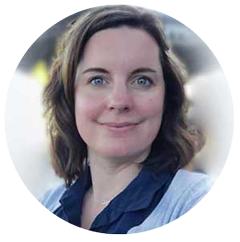 I chose to support the Because I am a Girl project because I believe when women and girls are supported and empowered, through education and entrepreneurship, communities can thrive. Supporting girls benefits everyone.
– Melanie Scott, Because I am a Girl monthly supporter

See your monthly support drive real change through projects like:
Empowering girls in the Philippines to complete their education and decide their own futures by enabling them to lead, learn, work and harness their sexual and reproductive rights. And engaging all levels of the community as change-makers against gender inequality and gender-based violence.
Kick-starting young women's entrepreneurial initiatives in Colombia. Training girls in vocational, management and financial literacy, so they can earn and save money for their futures.
Enrolling girls in school and training teachers in Uganda as gender equality advocates, making for protective learning environments where girls' voices are shared and heard.
Still have questions? We can help!
What countries are supported by the Because I am a Girl project?
Plan International Canada's  Because I am a Girl  project supports communities in dozens of countries around the world; these can include Bangladesh, Niger, Colombia, Tanzania, Mali, Ghana and Zimbabwe.
How does Because I am a Girl differ from sponsoring a child or community?
When you sponsor a child or community, you are supporting community-based projects in specific locations to help the children and families within those areas.
When you support Because I am a Girl, you join a growing movement of fellow Canadians who are also committed to helping champion girls' rights. Together, you fund equality-driven programs spanning hundreds of communities around the world. You help reach girls worldwide with the support they need, helping save and transform lives, while driving equality forward. You will learn about girls' rights issues and see the impact your support is making through the eyes of the girls you're helping reach with empowerment opportunities.
If I become a monthly supporter, how long of a commitment am I expected to make?
The length of your commitment is up to you. Many of our Because I am a Girl project supporters have been involved for several years and find it to be an incredibly rewarding experience. Helping advance girls' rights and achieving equality for girls will take time. The World Economic Forum estimates we won't achieve gender equality for another 132 years. Consistent long-term support is the key to driving fundamental shifts in mindsets and lasting change.
Why can't I support a project that helps boys?
The Because I am a Girl project is designed to help advance equal rights starting with girls, as they are one of the groups most at-risk of human rights violations in the countries where we work. However, our projects offer meaningful opportunities for boys, too. Gender norms and negative stereotypes are harmful to boys and men, as well.
Gender equality benefits everyone, and it takes everyone being involved to achieve it, which is why we include boys, men, women and girls of all ages and community positions within our work. If we build a school, boys will also attend. If we educate young people about sexual and reproductive health and rights, boys learn as well. Only by working together can we create a more just and equal world where all children realize and achieve what they are capable of.
Join our mailing list to receive updates
By signing up you agree to receive our emails.