Placeholder for mobile shadow

For several years and with your support, Plan International's Because I am a Girl movement has worked to address gender inequality and promote girls' rights in the communities where we work. Together, we have reached more than 5 million girls around the world – with nearly 2 million girls benefitting from over 500 projects within the last year alone. Progress has certainly been made, but the momentum has only just begun! Today, the fight for true equality continues and it can only be won when we work together to overcome the discrimination and abuse many girls face simply because they are young and female.
Why focus on girls?
Extensive research shows that when you invest in girls, and empower them to engage actively and equally in decision making, everyone benefits. If a girl has enough to eat, a safe environment free from gender-based violence, an education, and an opportunity to participate in decisions affecting her life and future, she'll work to raise the standard of living for herself, her family and her entire community! [caption id="attachment_29925" align="aligncenter" width="700"]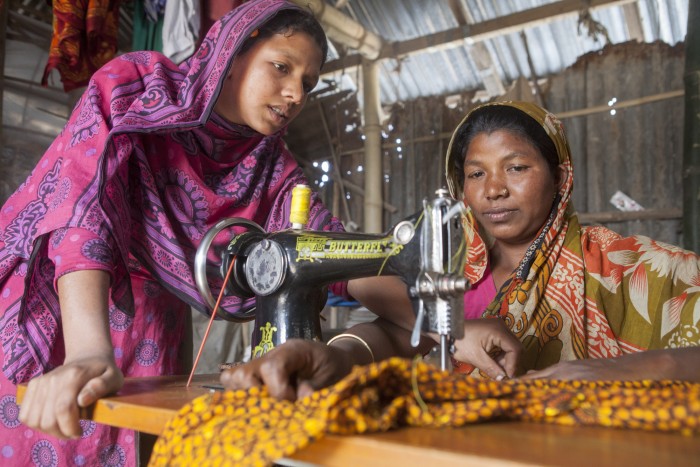 Plan International's programming for girls is centered on giving them the tools to lead, learn, decide and thrive.[/caption]
So, what's preventing girls from achieving their potential?
Girls around the world still face many unique challenges that prevent them from reaching their true potential, including:
Lack of access to education: Globally more than 62 million girls are not attending primary or secondary school, due to poverty, abuse, long distances to school and a lack of toilets.
Child and forced marriage: Each year, approximately 15 million girls under 18 will be married; that's 41,000 each day. Once married, girls are often expected to become mothers when they're not mentally or physically ready – putting their lives and their children's lives at risk.
[caption id="attachment_29923" align="aligncenter" width="700"]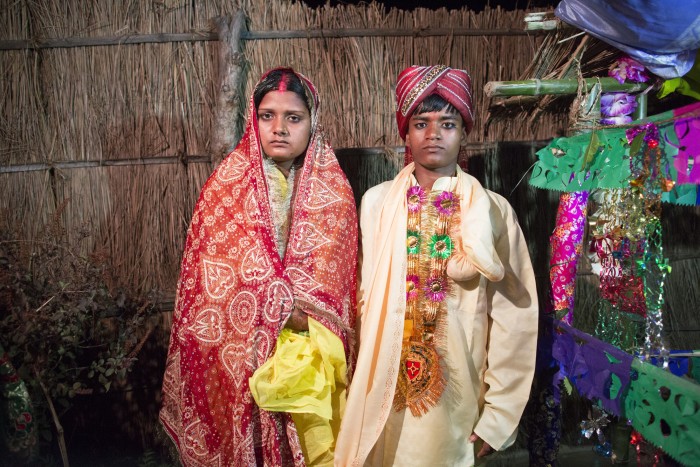 Child marriage robs children on their childhoods, and the opportunity to improve their life situations.[/caption]
High maternal mortality rates: Pregnancy and childbirth is the second leading cause of death among 15 to 19-year-old girls globally. When girls become pregnant, they are more likely to experience premature labour, complications during childbirth, and the death of a newborn infant.
Malnutrition: In developing countries, girls are 2x more likely to suffer from malnutrition, and this is because many societies only allow girls to eat after male family members. This discrimination results in chronic under nutrition and poor health.
Gender-based violence: Globally, 1 in 3 women will experience sexual or physical violence in their lifetime. Violence – whether verbal, physical, psychological or sexual – threatens girls' right to education, a livelihood, adequate healthcare, and overall empowerment.
[caption id="attachment_29927" align="aligncenter" width="700"]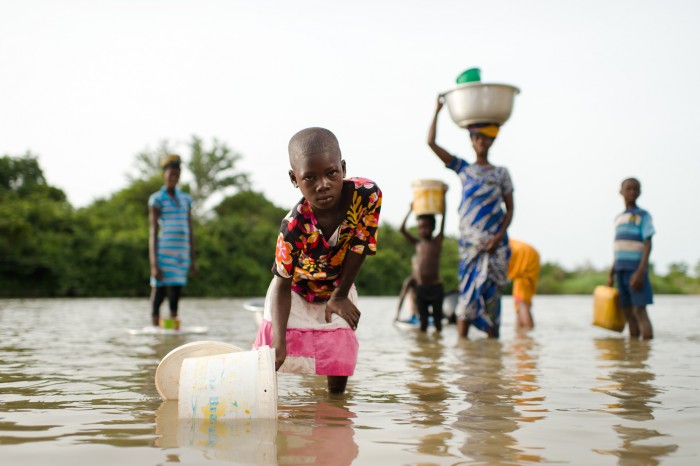 Walking long distances to collect water is a responsibility that often falls to girls, exposing them to abuse and violence.[/caption] SEE ALSO: How gender inequality is keeping girls out of school
Empower girls and change the world
Did you know that when a girl has an education she will earn a higher income, marry later, and have fewer, healthier children? And this ripple effect continues as the years go on. When girls grow up and become mothers, they reinvest more of their income back into their families. Educated mothers are less at risk of maternal health complications because they are better informed about disease, preventative measures and healthcare access. [caption id="attachment_29924" align="aligncenter" width="700"]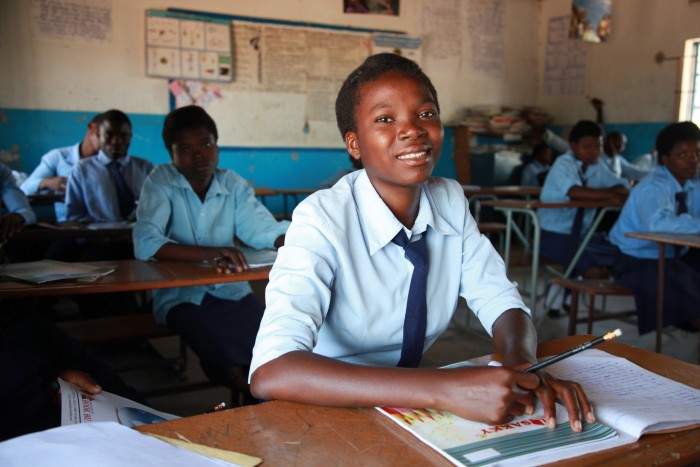 Girls with secondary school education are 6x less likely to marry as children.[/caption] In addition, educated mothers provide better nutrition and make better choices about their children's future. They are also more likely to invest in and emphasize the importance of their children's education when compared to mothers who did not receive an education. [caption id="attachment_29926" align="aligncenter" width="700"]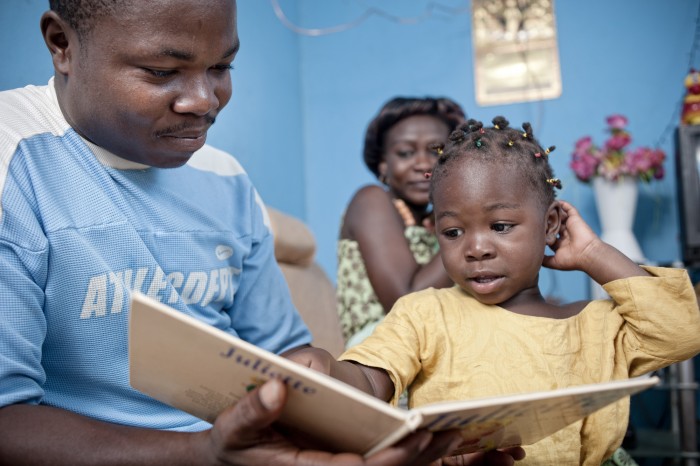 Plan International's Daddy's Clubs teach men how to take on a more active role in raising their children.[/caption] SEE ALSO: Meet the boys who are working to end period shaming in Uganda
The time for girls is NOW
This is a watershed moment for championing girls' and women's rights. In 2015, world leaders agreed to place girls' rights at the heart of the 2030 Sustainable Development Agenda, a plan and set of 17 goals for creating a more just world that leaves no one behind. Now more than ever, a bold new movement is needed to ensure action and accountability, and to ensure that no girl is left behind or unable to reach her full potential. In addition, there has never been such a united effort among 193 countries to eliminate practices and traditions that violate girls' rights, including child marriage, female genital mutilation, and gender-based violence. These global goals, which tackle such issues as gender inequality, extreme poverty and injustice, will have a significant and lasting impact the world over. [caption id="attachment_29928" align="aligncenter" width="700"]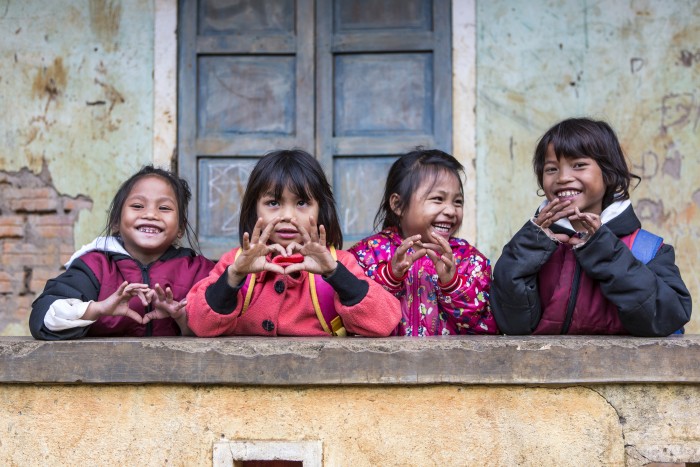 When girls are educated, healthy, safe from violence and empowered, they can end the cycle of poverty.[/caption]
Join the movement
Because I am a Girl is a global movement driven by Plan International to transform power relations so that girls everywhere learn, lead, decide and thrive. We envision a world that values girls, promotes girls' rights, and ends injustice everywhere. If you agree that investing in girls can change the world, join us and play a part in this historic movement to overcome gender inequality and ensure the rights of ALL children! Help empower girls today!
Join our mailing list to receive updates
By signing up you agree to receive our emails.