Placeholder for mobile shadow

Child marriage is a global issue that disproportionately affects girls. Current estimates reveal approximately 12 million girls are married before the age of 18 every year. This means nearly every 2 seconds, a girl under the age of 18 is married, often with little to no say in the matter.
One of the most powerful weapons in the fight to end child marriage is education. In fact, the longer a girl stays in school, the less likely she'll be married early. With education, comes empowerment.
When girls receive an education:
they acquire knowledge and skills that'll help them contribute to society;
they gain the confidence and respect to make informed decisions about their own lives and speak out about their rights;
and their parents, families and communities see the value of educating their daughters.
Meet Keya and Roksana to see the impact education had on their lives, and how it protected them from becoming someone's bride, wife and mother far too soon.
Education breaks the cycle of child marriage: Keya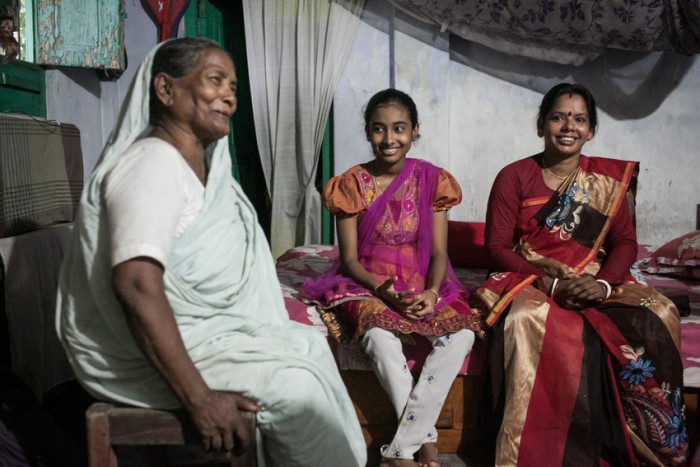 In Bangladesh, a country with the second highest number of child marriages, it's common for girls, especially from impoverished, rural areas, to marry early and leave their families and education behind.
This was the case for 17-year-old Keya's mom and grandmother who married at 16 and 13 (respectively). However, Keya was determined to have a different future than the women in her life.
At school, Keya's a member of Plan International's children's forum, where she learns about children's rights and gender equality. Armed with this information, she speaks out about child marriage, and has helped her family and others in her community understand the negative impact of this practice.
"I don't want to do the same mistake with my daughter as my parents did with me," revealed Keya's mom, Koli, who sees how education is empowering her daughter in so many ways.
"I want to complete my studies, and then think about marriage," shared Keya. "Girls should make their own decisions. I make mine."
Education changes minds – and lives: Roksana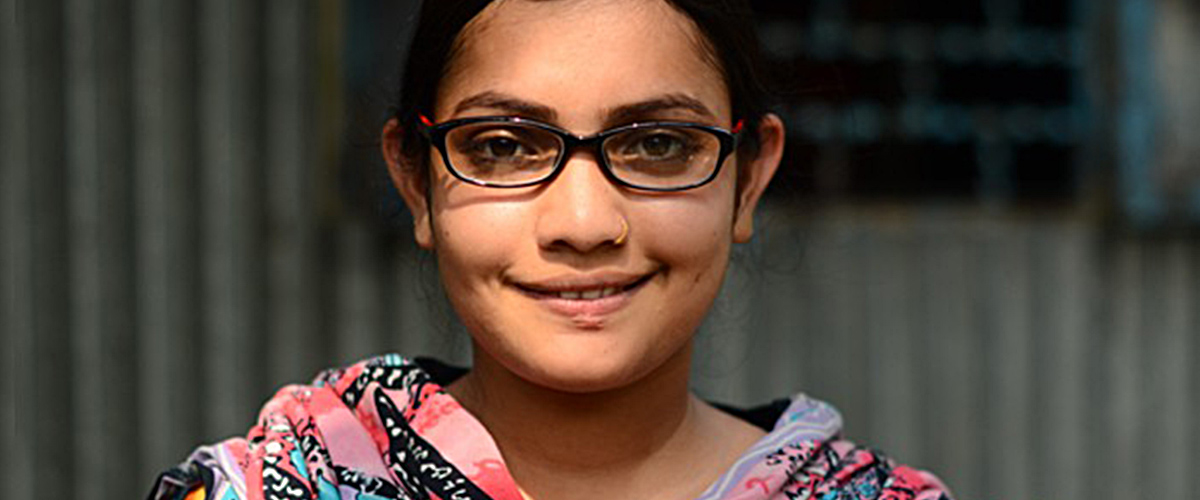 Living in poverty in Bangladesh, Roksana's parents struggled to provide for their children. When Roksana was in 10th grade, her parents arranged her marriage, so there would be one less mouth to feed.
Determined to stay in school, Roksana persuaded her parents to postpone the marriage because school exams were approaching. During that time, she saw an eye doctor training course offered through Plan International's Girl Power project, and decided to apply. She was accepted into the course and the rest is history!
Roksana excelled in the program, trained as a nurse at a local hospital, and became an ophthalmic assistant. Today, Roksana is 18 years old and thanks to her education she has been able to support her family. Seeing Roksana's success, her parents have changed their perspective and value their daughter's education, and other members in the community see Roksana as a role model!
SEE ALSO: Meet 3 girls who refused child marriage
With a spot at the local university reserved for her, Roksana is looking forward to a bright future, and hopes more girls can avoid child marriage, and gain an education too.
"I am grateful for the training I received. It has changed my life," shared Roksana. "This type of training can play a vital role in making many girls like me independent and empower them to stand on their own."
More girls at risk due to COVID-19
During times of crisis, girls are more at risk of child marriage, and the current pandemic is no exception. Today, the world is facing unprecedented global upheaval due to COVID-19 and the UN Population Fund estimates that there will be 13 million additional early child marriages over the next decade due to the pandemic alone.
In addition, COVID-19 continues to halt girls' education, with UNESCO estimating 11 million girls may never return to school.
As we've seen, education is key to preventing child marriage, and that's why Plan International is working to stop the setback for girl's rights caused by COVID-19 when it comes to education and protection from forms of gender-based violence, such as child marriage.
As one of the leading organizations in Canada advocating for children's rights and equality for girls, we know there is a solution within reach.  Standing with and investing in girls is a powerful  response to this crisis.
Learn more about supporting girls in crisis
Questions related to this story:
Join our mailing list to receive updates
By signing up you agree to receive our emails.