Placeholder for mobile shadow
A charitable gift in your will (known as a bequest) may be the biggest gift of your life and has the power to help even more children look forward to a future filled with opportunity. Yet this gift doesn't cost you anything during your lifetime.
Ways you can leave a gift in your will
Leave a specific dollar amount
Leave a residual bequest ‒ a share of the remainder of your estate after other needs are met
Leave a contingent bequest ‒ a share of your estate after your other beneficiaries have passed on
Why leave a gift to charity in your will?
You can make a larger gift than you ever thought possible
A gift in a will doesn't cost you anything now
A gift in a will doesn't have to take away from what you plan to leave for loved ones
You reduce the tax burden on your estate
You can choose to make changes to your will at any time
You can find sample wording for your will here
It only takes 20 minutes to write your will and make a lifelong difference for girls everywhere. With our new partner, Willfora, you have access to a free online will-building tool that is easy to use, confidential and secure. The right time to plan for your future is right now, and with the right plan, you can leave more to the people and causes you care about most.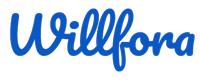 PLEASE NOTE:
You cannot name a sponsored child in your will. However, you can have your gift support Child Sponsorship in general.
Our legal name is Plan International Canada Inc. We recommend that you consult Plan International Canada to ensure our correct legal name is represented in your will.
*Plan International Canada strongly recommends you seek the professional services of a lawyer, accountant or financial advisor to ensure that your financial goals are considered, your tax situation reviewed and your planned gift tailored to best fit your circumstances.
Join our mailing list to receive updates
By signing up you agree to receive our emails.