Placeholder for mobile shadow
Hidden victims: Plan International uncovers the tragic reality of gender-based violence amid global hunger
Plan International unveils shocking findings in new research
Toronto, Canada – January 26, 2023 – As worldwide food shortages reach crisis levels, a new study by leading global development and humanitarian organization, Plan International, reveals a staggering reality: girls and women are disproportionately affected and at greater risk of becoming "invisible" victims of gender-based violence.
The devastating combination of the climate crisis, ongoing conflicts, and economic shocks has left 50 million people worldwide on the brink of starvation. Immediate action is needed to address this dire situation and protect those most at risk.
In a report titled, Beyond Hunger: The gendered impacts of the global hunger crisis, interviews conducted in eight countries – Burkina Faso, Ethiopia, Haiti, Kenya, Mali, Niger, Somalia and South Sudan – found that violence against girls and women is on the rise, including sexual exploitation and child marriage.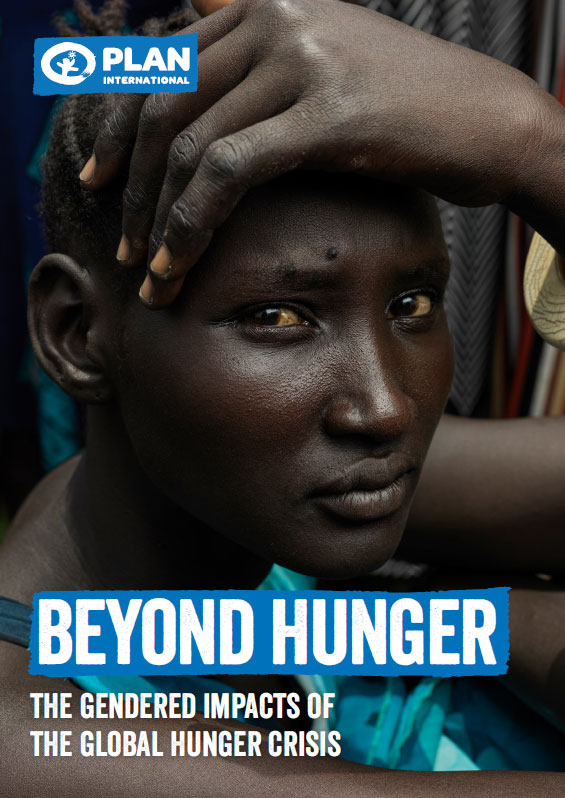 "Girls are often the most vulnerable when food is scarce. Because of their age and gender, they are often the last to eat, the first to be taken out of school and are at most risk for child marriage," said Saadya Hamdani, Director of Gender Equality and Inclusion at Plan International Canada. "Gender-based violence and exploitation have lasting consequences on girls' health and development – yet this is often overlooked."
The drought-stricken Horn of Africa is facing its worst crisis in 40 years, and the dire situation is taking a toll on girls and women. In Ethiopia, new data shows that child marriage has skyrocketed by 51 per cent in just one year, as families resort to this desperate measure to alleviate financial pressure. Girls and women also face a daily struggle for survival as they are forced to travel up to 25 km in search of scarce drinking water, often at night, putting them at risk of sexual and physical violence.
"Unless international support is scaled up urgently, countless girls risk becoming invisible victims of this devastating hunger crisis," said Dr. Unni Krishnan, Global Humanitarian Director at Plan International. "Hunger is a solvable problem, but urgent action is needed to stop this food crisis from becoming a full-blown famine which will hit children, especially girls, the hardest."
The organization currently provides life-saving support across the eight countries included in the study, including cash assistance, emergency food and water supplies and school meals.
Canadians can help children in hunger hotspots around the world by donating at plancanada.ca.
About the report
Plan International's latest report, published in January 2023, Beyond Hunger: The gendered impacts of the global hunger crisis, provides data and analysis based on 7,158 respondents through a combination of household surveys and focus groups, carried out by Plan International and partners.
About Plan International Canada
Plan International Canada is a member of a global organization dedicated to advancing children's rights and equality for girls. Plan International has been building powerful partnerships for children for over 85 years and is active in more than 80 countries. We stand with children, especially girls, wherever they are oppressed, exploited, left behind or not equally valued. We're determined optimists and will continue to persevere until we are all equal.
Visit plancanada.ca for more information and follow @PlanCanada on social media for the latest news.
Media Contact:
Plan International Canada
PR and Communications
PRteam@plancanada.ca
Join our mailing list to receive updates
By signing up you agree to receive our emails.