Placeholder for mobile shadow

Girls everywhere have the power and potential to do incredible things. Unfortunately, many still face barriers that keep them from reaching their full potential simply because they're girls. Pervasive gender stereotypes and inequality result in millions of girls being unable to exercise their right to education or decide their futures.
What happens when families, communities, and whole societies start supporting girls and creating an environment where they can thrive? We develop a generation of empowered girls who will become tomorrow's empowered women!
Meet Alminesh, Soaad and Ruchi, who are leading change in their communities today for a better tomorrow.
Alminesh, 16 | Ethiopia
"Female genital mutilation is a bad practice, and I will not do it on my child because I know what the impact is," Alminesh says resolutely. "Now, after the training sessions, the situation in my community has started to change. Even those who were cut have started to teach others not to continue the practice."
Female Genital Mutilation/Cutting is a violation of girls' rights and a form of gender-based violence that can have devastating and, at times, lethal consequences. But girls in Ethiopia are leading the charge to end FGM in their communities. More than 50 girls have come together to form the Uncut Girls' Club.
16-year-old Alminesh is chairwoman of the Uncut Girls' Club, which meets once a week. Their goal is to educate their peers, encourage families to change their views on FGM, and speak up for girls' rights within the community. The club is playing a critical role in spreading the message to its community, and its growing membership is a positive sign that change is happening.
Committed to protecting the rights of girls and women, Plan International is helping to raise awareness in rural communities across Ethiopia to end FGM, child marriage and gender-based violence. Through the club, girls learn about their rights and gain the confidence needed to create change.
"We are working with schools and religious groups in different communities to raise awareness about harmful practices. With effort and hard work, we hope to end these damaging traditions in our community through education," Alminesh explains.
Alminesh is determined to end FGM and pursue a career in nursing to help her community - especially the women and children - stay healthy and thrive.
Soaad, 14 | Egypt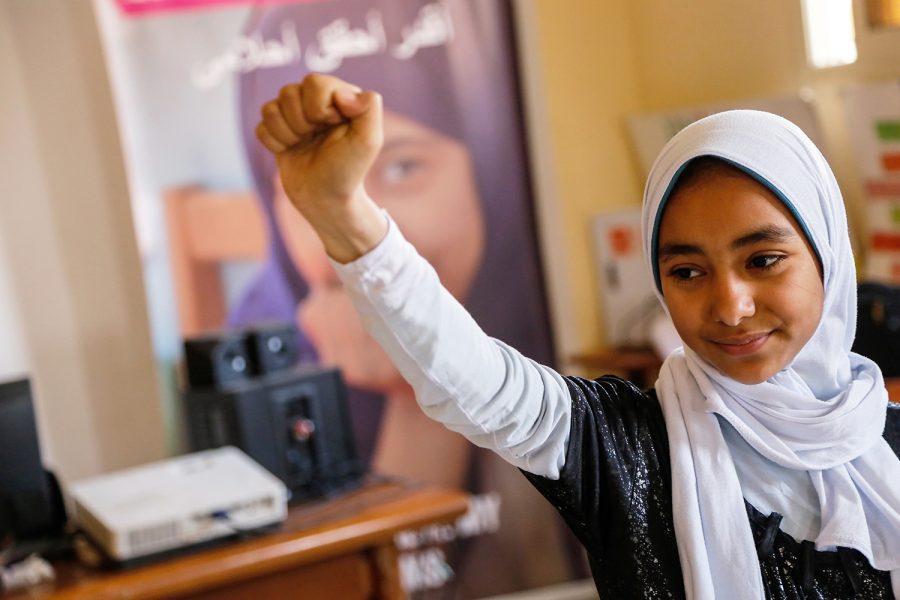 "Since joining Safer Cities two years ago, I've become aware of my rights. I have the right to an education. I shouldn't give up on that right because of the dangers I face. When I grow up, my education will benefit my community. If I go to school, I could become a police officer. Could I do that if I didn't have an education? No way."
Plan International is working around the globe to create safer, accountable and more inclusive cities with and for girls. The Safer Cities for Girls project is currently active in multiple cities around the world, including Cairo, where Soaad lives.
Street harassment and dangerous journeys to school are among gendered cultural norms that deter girls in Soaad's community from attending school.
But the Safer Cities for Girls project is raising awareness and empowering girls through self-defence classes and open discussions with parents and community members about girls' rights.
"When I first told my parents I was going to do a football match with boys, they said I couldn't because I'm a girl, and they were worried someone would try and touch my body while we were playing. I kept trying to persuade them, telling them it was my right to play. Finally, they agreed."
Through this project, girls gain the confidence they need to demand change from local authorities.
"If girls are confident, they can bring up their children to be confident. They won't agree to drop out of school, and they'll be able to take advantage of opportunities."
Ruchi, 17 | India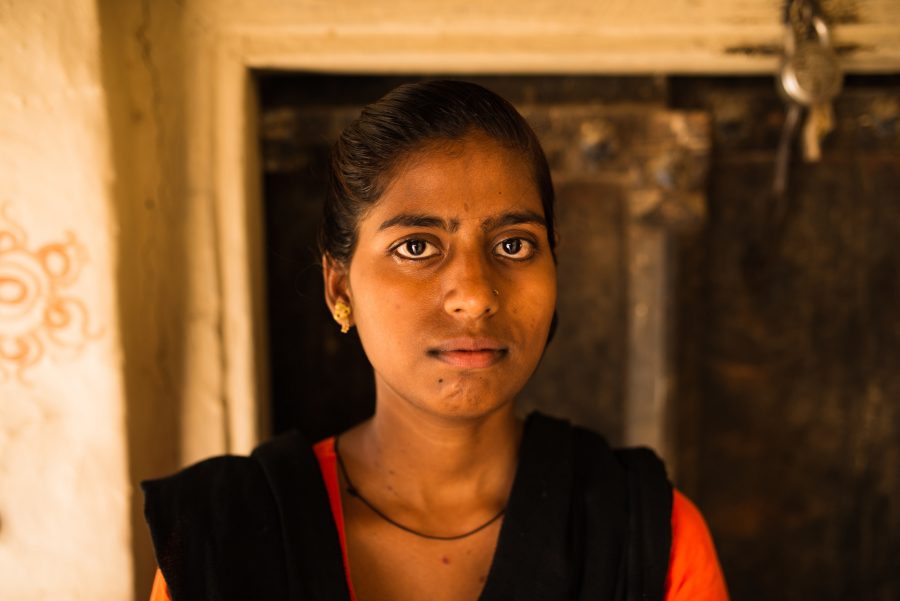 "Only the girl is on the receiving end of all the problems that follow an underage marriage. While others would just sympathize, I would be the one to bear the complications all my life. So I stood up in rebellion."
When 17-year-old Ruchi refused to give in to pressure from her parents to get married before the legal age of 18, she became a role model for other girls in her village in Lucknow, Utter Pradesh, where around 10% of girls get married before they are 18.
Girls who are married early are more likely to experience violence, abuse, and forced sexual relations. Although India has laws that prohibit the marriage of children under 18, the rate, particularly among girls, remains high.
Born into a family of farmers, Ruchi and her sister Ruby had their marriages arranged for them without their knowledge. Their father had promised them to a family with two brothers.
When Ruchi found out, she told her father that she did not wish to marry yet and wanted to complete her studies. Her father said to her that he wanted to marry both his daughters off simultaneously to reduce the expense of the wedding and dowry.
Aware of her rights, Ruchi told her parents that she would file a report with the local police, as it would be a crime for her to be married before 18. The consequence would be possible jail time and a fine for her parents.
"I told them they would have to pay a penalty. This cost was beyond their capacity, so I was saved," Ruchi explains.
Plan International is working in India to end child marriage. Through youth empowerment projects, young people are encouraged to organize campaigns about girls' rights, gender equality, girls' education and prevention of gender-based violence.
Ruchi is one of these youth who is a committed advocate in her village, standing up against child and early marriage.
Empowered girls become empowered women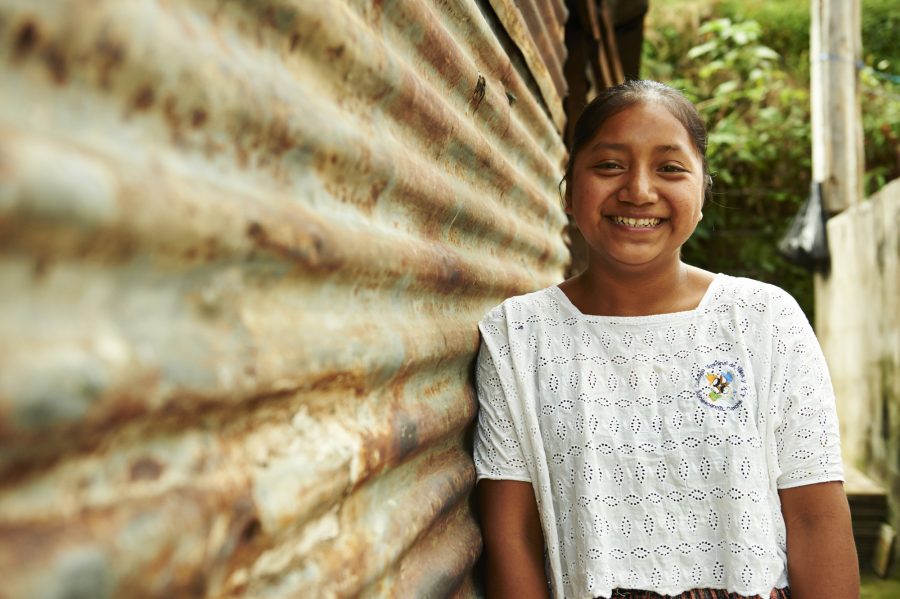 Meet Mayra. With the support of Plan International, Mayra and her friends made history as empowered girls and continue their work to advance girls' rights as empowered women.
As a teenager, Mayra, alongside her friends, campaigned for years to unite families, communities and local authorities in the fight against child marriage. Their efforts culminated in a successful campaign to change the minimum age for marriage in Guatemala to 18 years old!
Mayra and her friends have been campaigning for nearly five years. They work to raise awareness about the new minimum age and promote girls' rights in remote communities.
Around the world, too many girls face roadblocks that challenge their power, freedom and equality. Inspiring girls like Alminesh, Soaad and Ruchi are promoting and protecting girls' rights so that all girls have the opportunity to reach their full potential and decide their futures.
This International Women's Day, join us by listening to girls and helping amplify their voices.
Join the conversation with @plancanada
Twitter | Instagram | Facebook
Join our mailing list to receive updates
By signing up you agree to receive our emails.