Placeholder for mobile shadow

Please note: this story contains references to sexual violence and abuse which some people may find upsetting
Human trafficking, also referred to as modern day slavery is a heinous yet profitable crime. The International Labour Organization estimates that there are 40.3 million victims of human trafficking globally and it's a $150 billion industry.
No country is immune from this unfathomable violation of rights. Trafficking within Canada for the purpose of sexual exploitation is reported to be the most common form of modern slavery detected by authorities.
Traffickers or pimps target vulnerable people, including children and exploit them to make money.
This is the story of a girl who survived.
In her own words: Esther's story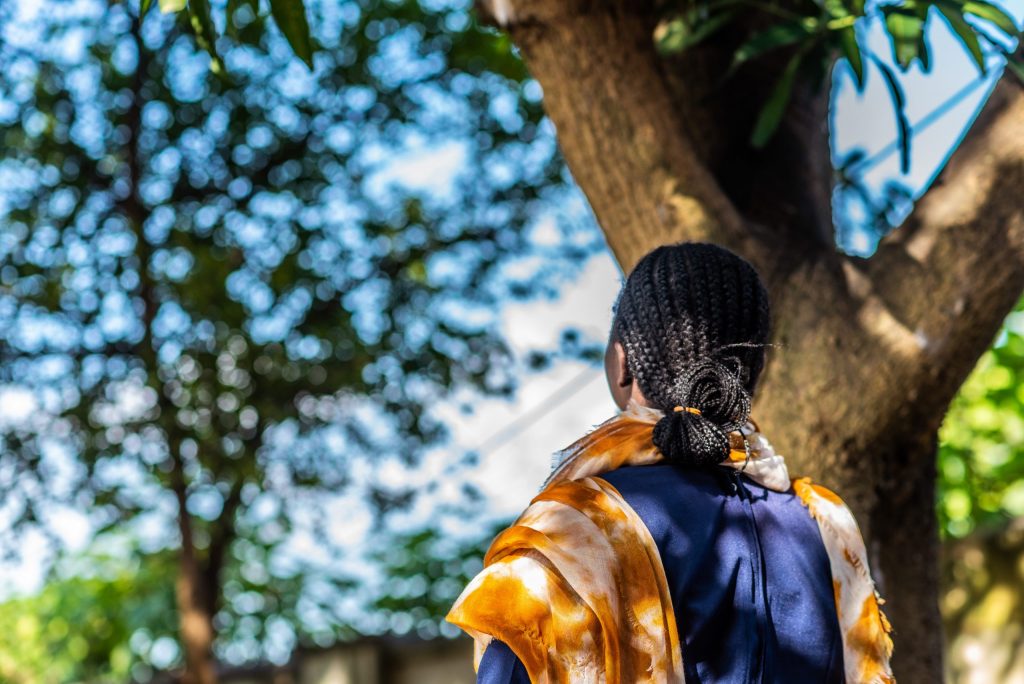 "I was a girl with a very big dream. I wanted to be a doctor, but it didn't work out."
Maybe because of the poverty. I lost my dad when I was eight years old and then everything became tougher for my mum, my siblings and me.
My mum had to marry another man. He would say to me: "You're not my child so why should I care". My mum had to do everything. We had to hawk things on the street to make enough money to buy food. We would work all day long.
Conflict in Nigeria has proved ideal ground for traffickers and 94% of victims are women and girls, the majority of whom are trafficked for sexual exploitation. Many girls are tricked, lured and taken from their homes.
Esther* was enticed into moving to Nigeria's capital city Abuja by a woman who offered her a job, but when she arrived, she found herself forced into prostitution.
"When I was 16, a woman came to our house and told me she would like me to go with her to Abuja where she promised she would find me work.
I travelled there on the bus with two other girls. When we arrived in Abuja the woman picked us up from the bus stop. She took us to a hotel where I saw lots of girls wearing just their pants and bras… I asked her what I was doing there – why would I be here?
She said: "This is what you're coming here to do." She said if I didn't, I'd have to pay her all the money back for the journey. I cried and cried, but she told me: "Your crying cannot save you."
Forced into prostitution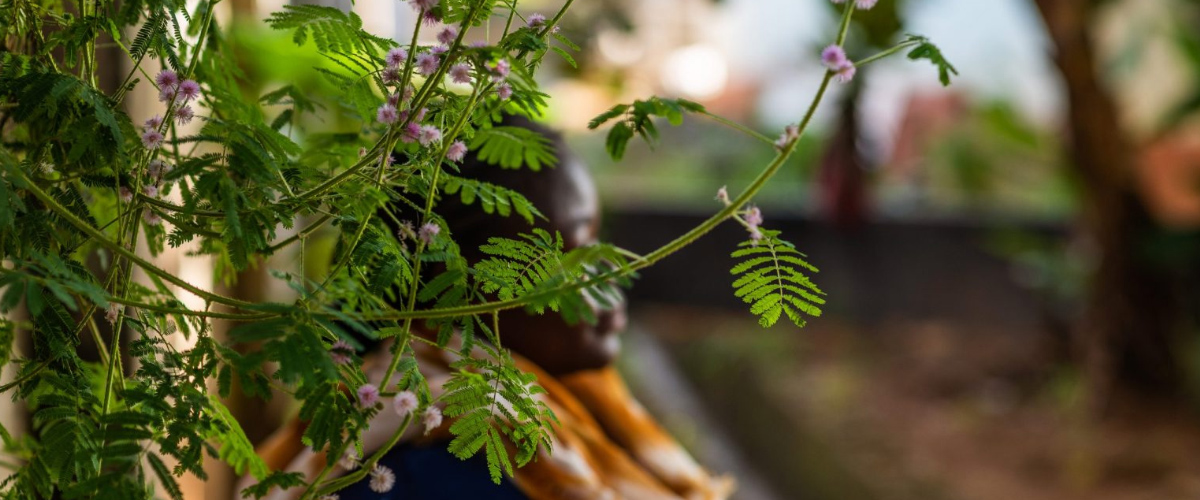 I was forced to start sleeping with men – all kinds of men. I had to give all the money I made to her. Every day, I had to go out to clubs to sleep with men and she would take all the money. Immediately I returned home, she would ask "Where's my money" and I would give it all to her. Sometimes I would make 20 or 30 thousand naira a night.
Men would come to the hotel and after a drink they say they want to sleep with you. Even when I was menstruating, I still had to sleep with them. I felt like there was something missing because it was painful for me to go through all those things. I didn't want my life to be that. I was forced into it and I didn't have any way out. My life was miserable.
Eventually I met a woman who was teaching at the nearby church. We became friends and she took me to a safe house. Now I'm a caterer and I will soon become a chef.
New beginnings
When I first came here I was very aggressive, I was stubborn because of the life I was used to. I had to learn how to forgive. How to move on and forget about my past. No matter how much someone hurts you, you have to let go. I think I still have the passion to go to school. I want to help someone in the future, that's what I want to do.
I'm so much happier. I have peace, I have everything I can think of in this world."
Today, Esther is living in a safe house, learning new skills and receiving the support she needs to rebuild her life.
"My hope is that trafficking will stop. People don't know enough about it."
Plan International is facilitating a youth-led solidarity campaign to say No To Trafficking. Gift and Tama (photographed above), are leading a girl-led movement to demand federal and state government departments to join to say No to Trafficking and together commit to implementing a public awareness campaign that reaches remote communities, to ensure every girl and their families know the risks of trafficking and exploitation.
*Name has been changed to protect identity
Join our mailing list to receive updates
By signing up you agree to receive our emails.