Placeholder for mobile shadow
Child Marriage
Meet Ayalnesh, a former child bride turned survivor, leader and defender of girls' rights

Every year, 12 million girls are forced to become child brides – that's one girl every 3 seconds.
Child marriage is a serious human rights violation that often cuts short a girl's education and increases her risk of experiencing physical and sexual abuse, as well as health problems.
It won't be easy – but ending child marriage is possible. Plan International has been working tirelessly across many countries and for many years to help end child marriage by empowering girls to stay in school and decide their own futures.
Through our work, we encounter many former child brides – Ayalnesh, 32, from Ethiopia is one of them. Now, a forced marriage survivor and community leader, she shares her story – in her own words – of how she was married off to man more than twice her age.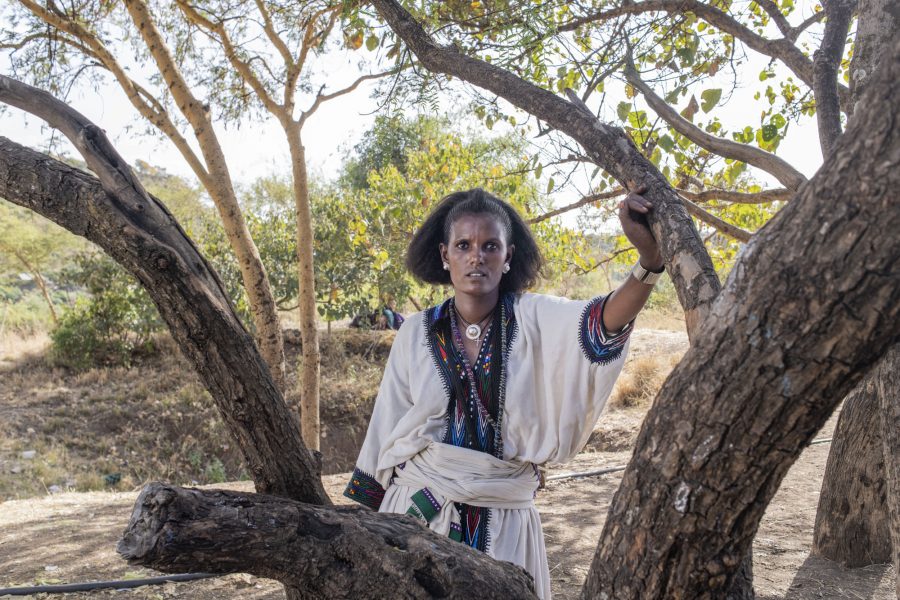 I got married when I was 12 years old.
In those days I was the best student in my class. I was also very pretty. The marriage proposal came after I attended a local celebration and my future husband, who was 30, saw me there.
He sent some village elders to my home to ask to marry me. I had no father and my mother was struggling to bring me up alone so it came as a relief to her because this man could support both of us.
Given my mother's situation, I was not in any position to refuse the proposal but even so, I tried to challenge her. My teachers also tried to intervene, but they couldn't save me.
At that time, the awareness of the dangers of child marriage was low in our community. The marriage went ahead – along with everything that entailed.
I didn't want to sleep with my husband because I didn't love him. But I had no choice.
Husband and wife
I lived with him for over a decade. I couldn't go back to live with my mother – I tried to escape so many times, but they would always take me back to him. We ended up having three children.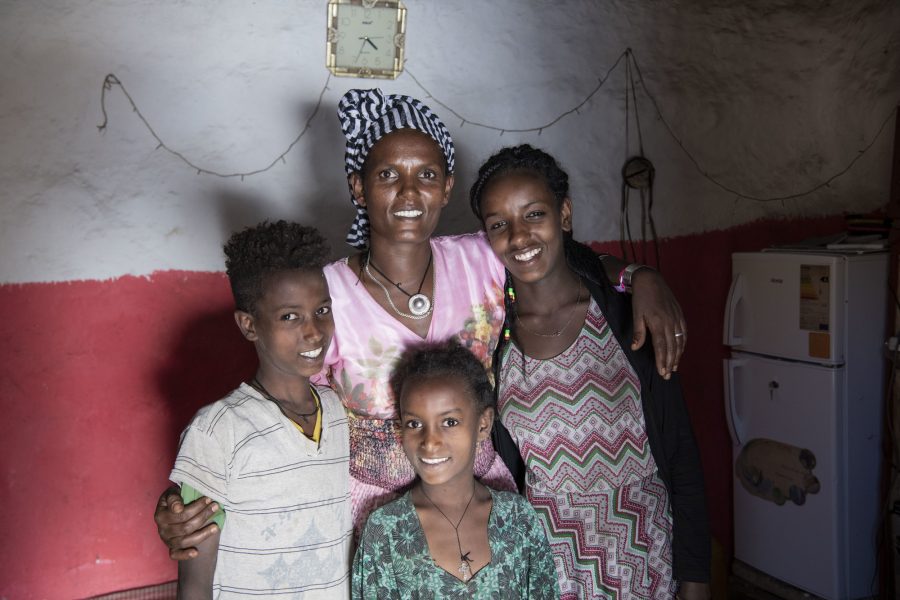 Ayalnesh with her three children. From left: Mesfn (13), Elamtsehay (8) and Zeynesh (14)
The worst thing about being his wife was not being able to speak to people or make my own decisions. He was controlling and wouldn't listen to me.
I finally got the strength to leave him when I was around 25. One day, he beat me so badly that my mother screamed when she saw me. This attracted the attention of the police.
My injuries were so serious, I had to go to the hospital. There, the doctors told me I should leave my husband - that if I didn't, I might not live to tell the tale next time.
Deciding her own future
I went back to my husband's house and told the police I didn't want to press charges. He is the father of my children and I didn't want them to grow up blaming me for their dad being in prison.
But I told him I wanted a divorce. He said he wouldn't give me any money and tried to keep one of my children. But I left him anyway, taking the three children with me.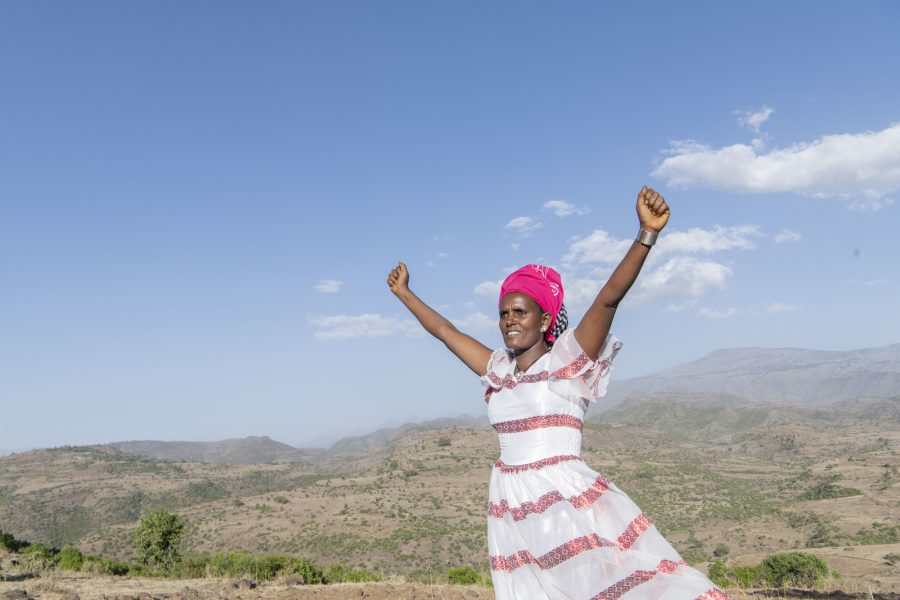 As soon as I left my husband, I set up my own business selling beer with the help of a microfinance loan. It was something I'd wanted to do for so long but I'd been living under my husband's shadow.
I also started studying again – learning what I'd missed from school. One of the doctors I'd met in hospital paid for my schooling.
I've been living as a single mother for seven years now and life is a lot better. I have some psychological problems because of what happened to me, but I am grateful every day that I left my husband when I did.
stopping weddings in her community
For the past three years, I've been a leader of my local village – I'm the representative for women and children's affairs – and I've made it my mission to combat child marriage here.
I teach the community about the harm child marriage causes and if I hear about families planning to marry off their girls young, I report them to the authorities.
I take the opportunity to talk about child marriage at any gathering I attend. Wherever and whenever I get the chance, I talk about it.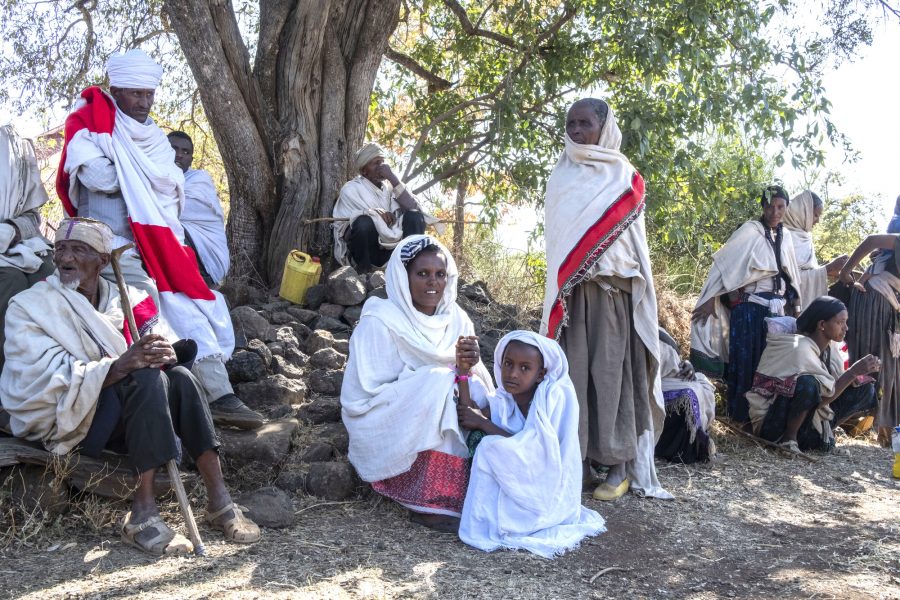 Ayalnesh uses community gatherings such as this one at the local church to raise awareness of girl's rights
In total, I've approached around 40-50 families in my community to try and stop child marriages they were organizing. Of all those I've approached, 30 cancelled their weddings – I'd estimate that 10 of those were a direct result of my actions.
In the village cabinet, I'm the only woman, working alongside six men. It's not as easy for women to be leaders here but I've found that if you show people you are capable of leadership, people do accept you.
Coming full circle
My girls are 14 and 8 now and I'd like them both to get a good education and create jobs and be role models for others. I'm determined they won't get married young – one day a man came with a proposal for my eldest daughter and I turned him away.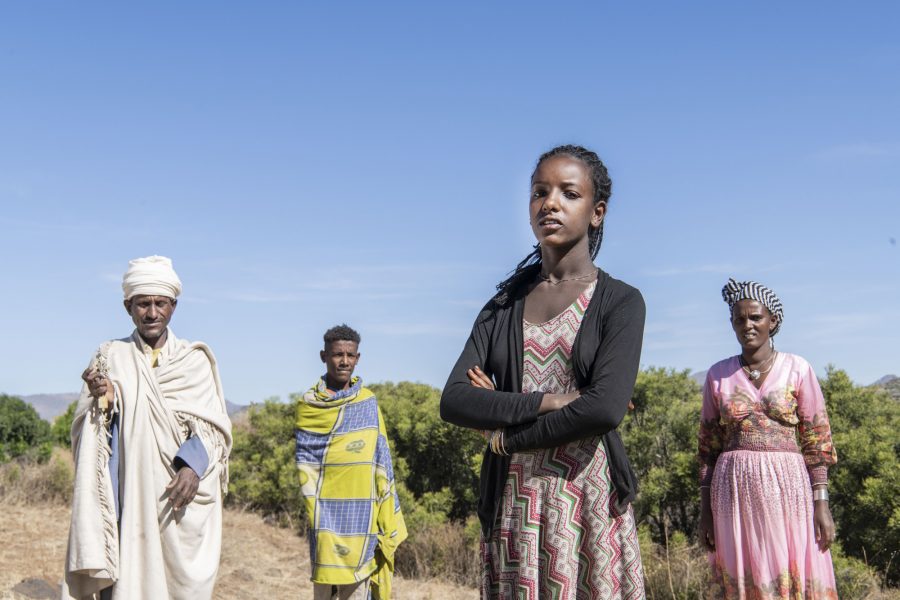 Ayalnesh has already refused a marriage proposal for her eldest daughter Zeynesh (pictured)
If I hadn't got married so young, I'd be better educated and better able to serve my family, my community and my country. That's what I want for my girls.
Child marriage rates are rising due to COVID-19
Ayalnesh's story is one shared by millions of girls around the world.
Every 3 seconds another girl is forced into marriage against her will, and today COVID-19 is making this statistic worse. The UN Population Fund estimates that there will be an additional 13 million child marriages over the next decade due to the pandemic.
Plan International Canada is committed to ending child marriage in the communities where we work and right now our focus is on preventing the setback for girls' rights caused by the COVID-19 pandemic.
If you believe, like we do, that every girl has the right to decide when, who and if she marries, then learn more about our work to Stop the Setback for girls caused by COVID-19.
Join our mailing list to receive updates
By signing up you agree to receive our emails.