Placeholder for mobile shadow

Hirut was just 12 when a group of men tried to kidnap her while she was on her way home from school. As she was pulled along the road, she cried out for help. "Initially, I didn't know what they were up to and I was shocked. It took me a moment to get myself together and shout for help," she explains. In southern Ethiopia, the custom of abducting girls and forcing them into marriage remains a deeply rooted tradition in many communities. Although the government criminalized bride kidnapping and raised the minimum age for marriage to 18 in 2004, this law has not been well implemented. Thankfully for Hirut, her pleas for help were heard by some local people who challenged and chased the men away. Hirut considers herself lucky that she was rescued.
Hirut, 15 was only 12 when a group of men tried to kidnap her. She was rescued and now champions girls rights in her community.
For nearly 8 years, Plan International has been working with a local partner in Southern Ethiopia to raise awareness about early and forced child marriage. Without this awareness, Hirut thinks it is unlikely anyone would have stepped in to help her. "Previously, it was normal for a girl to be abducted and be forced into marriage," says Hirut. The local people who rescued her acted as witnesses when she reported the case to the police. The men were caught but village elders mediated on their behalf and they were released a short time later after paying a small fine. The man who tried to kidnap Hirut then sent elders to her family and they formally requested her for marriage. "I saw a group of elders coming out of our house and my instinct told me that something was wrong," she explains. "I left and went back to school to ask them for help." Hirut later found out that the elders had offered money and some presents to her family, and her family agreed to the marriage. With the help of her teachers, Hirut reported her family to the police. "We went to my house with the police to speak to my family. They promised that they will never think of doing such a thing again and agreed to let me stay in school," says Hirut. "I am a free girl now, and studying hard to become a doctor."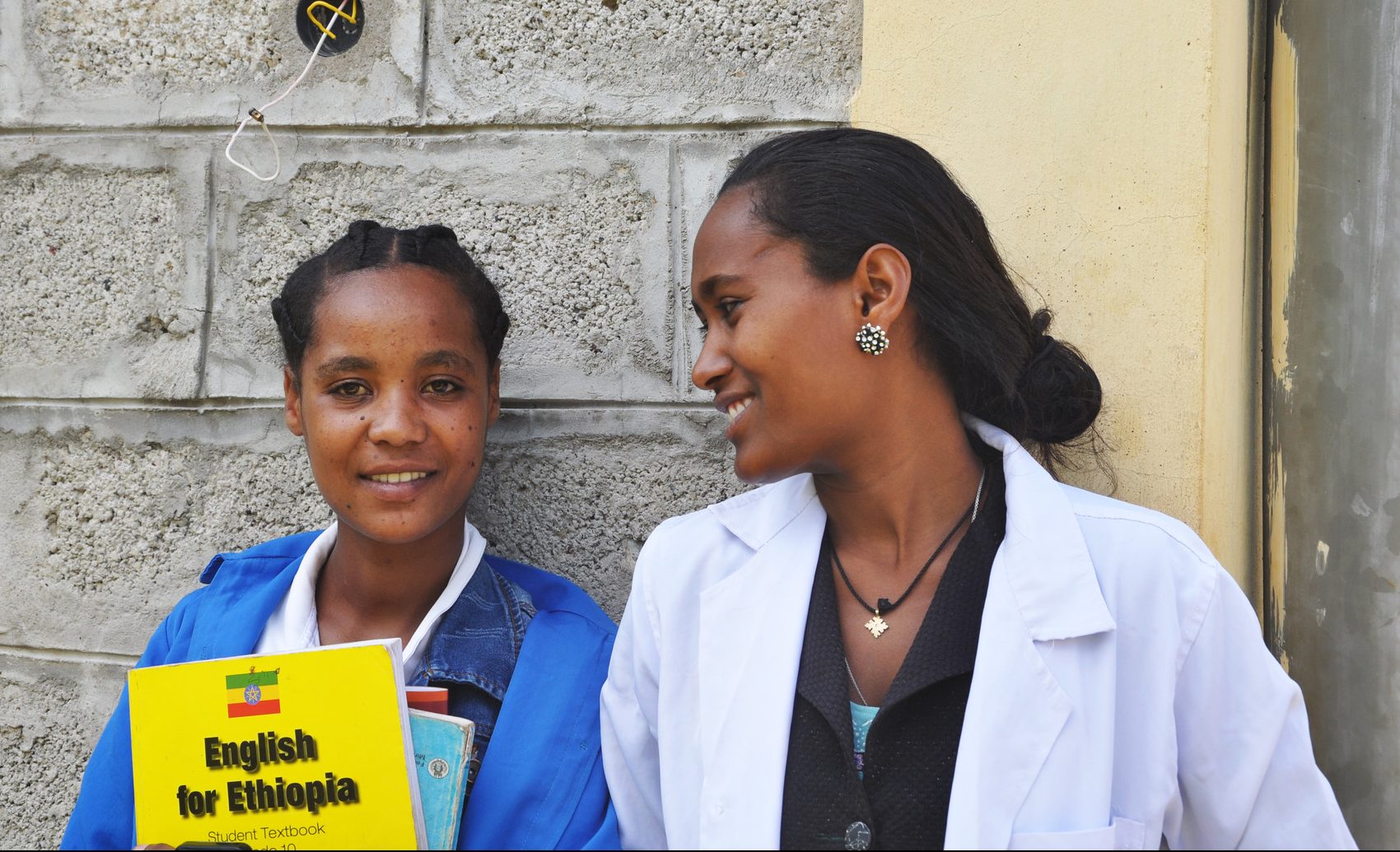 Hirut with a teacher.
A fierce champion of girls' rights
Since her own escape from marriage, Hirut now tries to help protect her friends from a similar fate. When her best friend was facing marriage to a man she had never met, Hirut managed to convince the family not to go through with it. Unfortunately, while Hirut was away from her village, her friend was forced into marriage. "I sometimes see her. Now she has two children and because of the misery of being a child wife and mother, her face has changed a lot," says Hirut sadly. Hirut has faced some pushback from village members for challenging the community's traditions, but she says that it doesn't affect her.
"I don't care at all. All I care is about my education and dreams. I am so thankful that I took part in Plan International's child protection project which helped me become stronger."
Ending child marriage
Around the world, 'normal' for too many girls is facing roadblocks that challenge their power, freedom and equality just as they enter womanhood. Child marriage is an extreme example of such a roadblock, and one that often forces girls to drop out of school and become mothers before their young minds and bodies are ready. Plan International Canada is calling on Canadians like you to stand with girls like Hirut to Defy Normal and help end child marriage. Together, we can support girls in becoming empowered, confident women who decide their own futures.
Join our mailing list to receive updates
By signing up you agree to receive our emails.