Placeholder for mobile shadow

Every day, more than 62 million girls in developing countries around the world face barriers that stand in their way of achieving an education. And yet, we know that when you educate a girl, you empower her with the skills, knowledge and opportunities to create a brighter future for herself – and everyone around her! So in this community of Hatibandha, Bangladesh, where approximately 44% of the population earns less than $1 a day, the support of Plan International Canada's community sponsors is helping families see the value of girls' education, and removing the barriers that can hold them back from going to school
Tackling the barriers to girls' education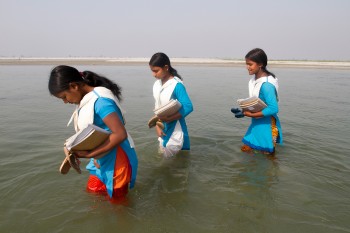 During the long rainy season, many parts of the community can only be reached by boat due to flooding. As a result, one of the biggest barriers to girls' education is the difficult and dangerous walk through waist-high water to get to and from school every day. These long treks through remote areas put girls at increased risk of harassment and violence. So, many parents would fear for their daughter's safety, and pull them out of school. To address this issue, community members came together – girls, boys, men and women alike – to develop a solution. Parents and children rallied behind the idea of school boats, and a girls' dormitory – and thanks to community sponsors, both of these ideas have become reality! With 5 boats to transport nearly 500 students to and from school, more girls are receiving the education they deserve. SEE ALSO: 5 things that help keep girls in school In addition to the boats, a girls' dormitory has recently opened its doors! Now, girls in the most isolated areas of the community have a safe place to live, learn and succeed.
The bright and clean new facility is fully furnished with all the necessary amenities, including a kitchen and running water. For some girls, it is the first time they've ever had access to such resources. "My life is changed totally," shared 12-year-old Afroja, one of the 45 (soon to be 52) girls living at the dormitory.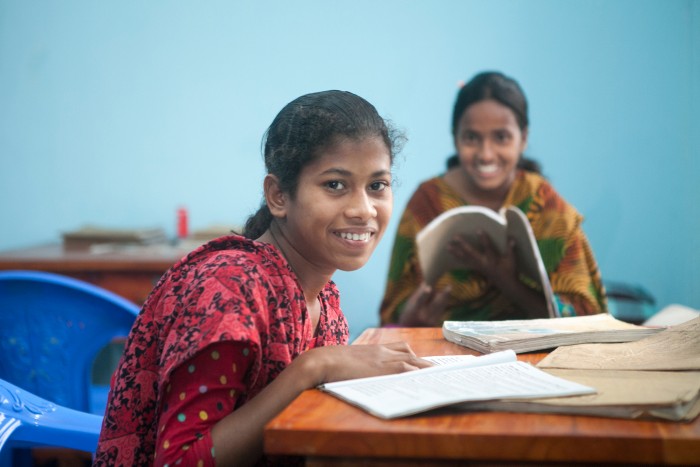 The dormitory provides Afroja and other girls with a safe place to live, study and play.
To ensure the girls are safe and well supported, Plan International has also trained and hired staff and supervisors, like 29-year-old Motahara to care for the girls while they're away from their families. "I am honoured to have this responsibility," said Motahara. "The girls' dormitory will have a major impact." Thanks to supporters of Plan International Canada's Community Sponsorship in Hatibandha, girls are experiencing the positive and lasting impact of education!
Watch how the girls' dormitory came together
Empower girls, transform a community
When girls are educated, healthy and empowered, their families and communities benefit! The Because I am a Girl program is improving the lives of girls and creating change for whole communities. You can help experience this transformation too! Sponsor the Because I am a Girl program today
Join our mailing list to receive updates
By signing up you agree to receive our emails.