Placeholder for mobile shadow

First period stories can be many things – exciting, terrifying and awkward. There is no universal experience because a first period can mean something vastly different from person to person.
We all know that menstruation is a basic fact of life for billions. Women and girls need their periods – they are vital, healthy and totally normal. Yet menstruation is a topic that makes some feel icky and embarrassed.
The taboo and stigma that surrounds menstruation is one of the main reasons why some 500 million women and girls in developing countries lack access to basic resources needed to manage their menstrual cycle in a safe, healthy and dignified way.
In Ghana, 90% of girls in rural areas say they feel ashamed during their period and 95% of girls sometimes miss school when they are menstruating.
67% of girls from Nepal are not allowed to attend religious functions while menstruating.
51% of girls in Iran do not take a bath eight days after the onset of their period.
Plan International works to tackle harmful menstruation taboos and provide girls and women with access to menstrual products as well as critical information about their menstrual cycle. We also talk with community members, particularly men and boys, to ensure everyone understands the importance of menstrual health and hygiene. 
Through our work, we meet many girls who have benefitted from our programs. Now, they share their first period stories with us and how it impacted their lives.
Eunice From Uganda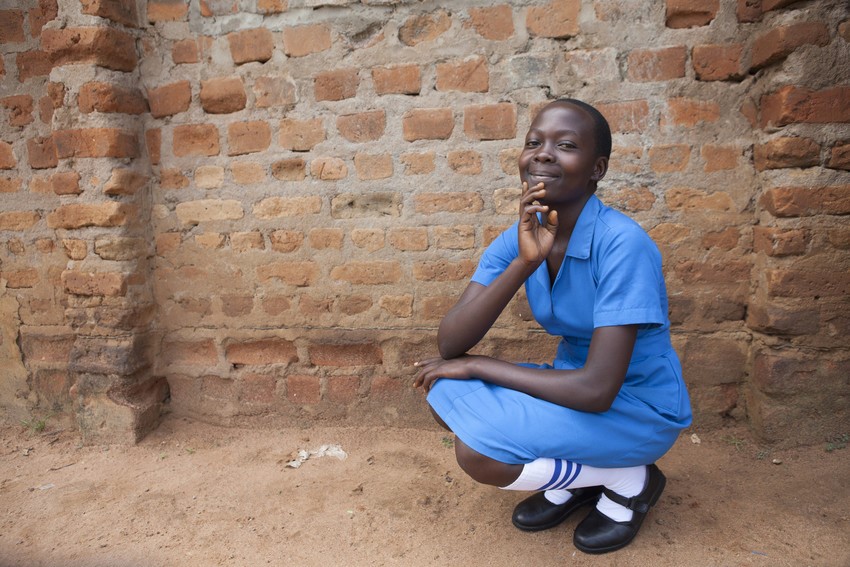 When Eunice, 15, got her first period, she didn't know what was happening. "I thought I had been stabbed with a needle," she says, adding that when she found blood on her clothes, she was ashamed and afraid to go to school for fear of everyone laughing at her.
This not uncommon in rural Uganda where menstruation is a taboo issue not usually discussed.
Fortunately for Eunice, her mother, Madam Kabonese, was understanding: "When Eunice saw that she was bleeding, I told her that she did not have to worry and that it happened to every woman," says Mammy Kabonese.
The reality for girls like Eunice living in rural Uganda is that poverty often prevents them from purchasing sanitary pads and other items like new underwear.
"My parents have to sell a lot of corn to buy a month's worth of sanitary towels, but if there is not enough money, I have to use rags," she says.
Through Plan International's work to improve access to health in her community, Eunice is taking the lead and helping other girls in her school learn about menstrual health and what to expect when they get their first periods.
Pheang from Cambodia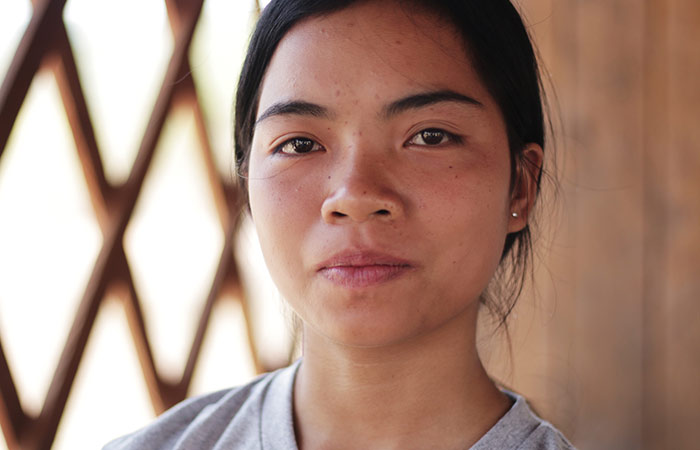 When Pheang, 17, from Cambodia got her first period, she had no idea what it was and was afraid of seeing the blood. "I didn't know how to use a pad so I used a scarf instead so others would not notice. I skipped school. My family didn't notice anything."
At the time, Pheang's community didn't have access to clean water or toilets which meant that many girls stayed home from school every time they had their periods. 
"I was ashamed every time I had my period," she says. "We had to go to the forest. I was afraid of snakes and of meeting other people."
Today, the community has both new toilets and wells, built by Plan International. It has made a huge difference for Pheang and the other girls. "Now we have somewhere to change pads and wash ourselves. My friends and I go to school every time we have our periods."
Kadidiatou from Mali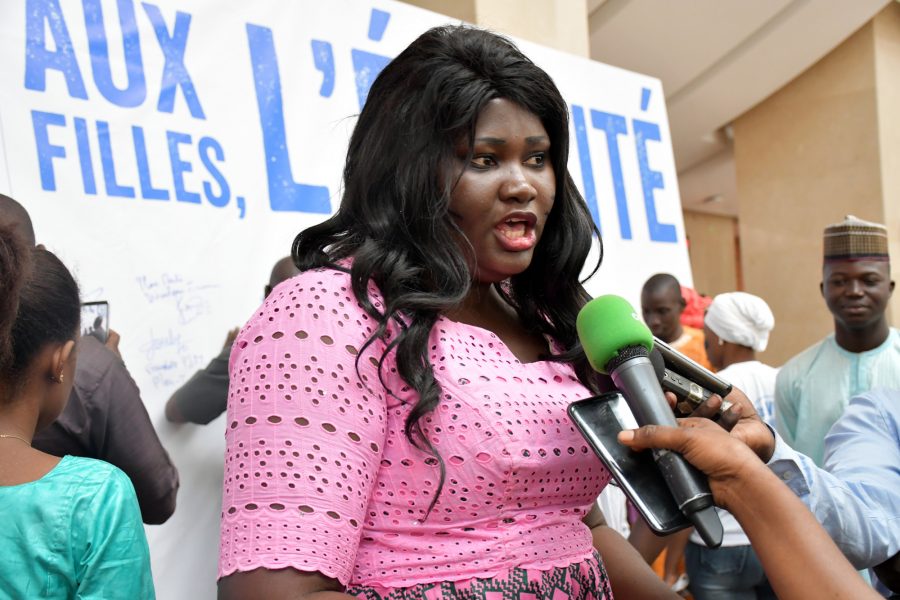 "You are now a woman. If you talk to a boy when you are menstruating, you will get pregnant. This is what my grandmother told me when I had my first period and her words traumatized me," says Kadidiatou from Mali.
Now at age 24, Kadidiatou still hears her grandmother's words and uses them as inspiration to help dispel the misconceptions about menstruation in her community. Today, she works as a school administrator where she educates and spreads awareness about menstrual health.
In fact, Kadidiatou has been working to break period stigma since she was 15 by starting youth groups that not only discussed menstruation but also issues like child marriage, early pregnancy and gender-based violence.
"I decided to break the taboo. I started with my friends because I used to see them suffer during their period, either because of the pain or because of the humiliation they experienced if they stained their clothing. Many of them did not use to come to school when they had their period," says Kadidiatou.
Annett from South Sudan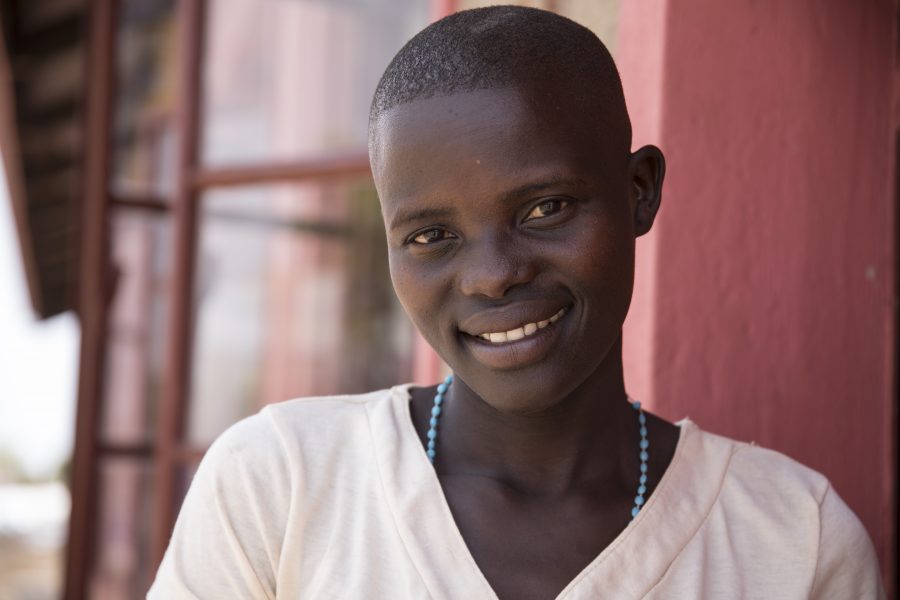 South Sudan has been ravaged by war for more than a decade. Half of all girls in the country marry before the age 18, and there is a strong connection between menstruation and child marriage because a first period signifies a girl is ready for marriage.
This is what happened to Annett at age 16. Her mother died young and she turned to her father for help when she got her first period. "My father gave me the advice: Stay away from boys, don't go to discos and don't go out at night," says Annett.
Annett was married shortly afterwards and had 2 children before her husband abandoned her.
Today, she lives in a refugee camp supported by Plan International and is part of a group that helps women and girls cope with their tough lives, even when it comes to menstruation.
"I only have one pair of pants so if I have heavy menstruation and bleed through my clothes, I will have to wash my pants and put them on wet again," says Annett, adding that her friends from the group help her when this happens. "They come to me and say: Sister Annett, have these pants, they are nice and dry."
Improving access to menstrual health during covid-19
With nationwide lockdowns, school closures and increasing unemployment, the COVID-19 pandemic has exacerbated many menstruation-related challenges that people face around the world.
In the wake of the global health crisis, we are tirelessly working in communities around the world to distribute thousands of hygiene and menstruation kits to vulnerable households, female healthcare workers and adolescent girls. These kits include items such as period products, underwear, soap, toothpaste, toothbrush, shampoo, washcloths, laundry soap, and diapers.
In Nicaragua, for example, Plan International distributed over 2,700 hygiene kits to help women and girls manage their periods.
You can help tackle period stigma this menstrual hygiene day
This Menstrual Hygiene Day join us and help tackle period stigma by getting educated and talking openly about periods.  Share your period story and help show the world that periods are a natural, healthy part of a girl and woman's life.
Join our mailing list to receive updates
By signing up you agree to receive our emails.