Placeholder for mobile shadow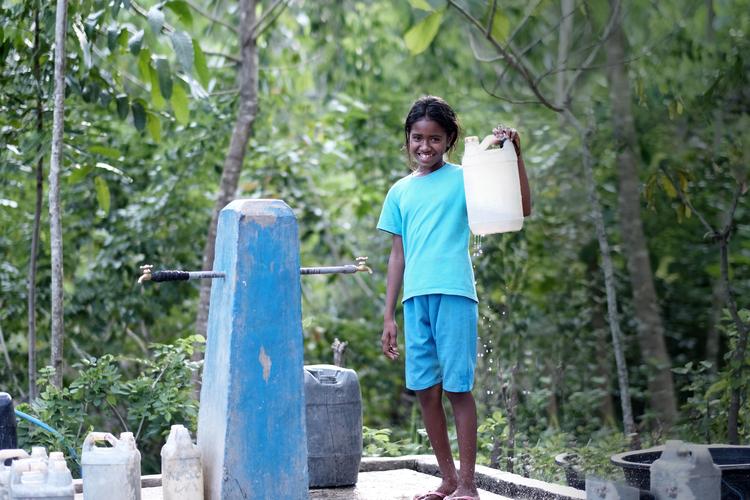 Clean water for families
When you don't have access to clean water, you'll go to any lengths to find it. The burden of finding safe drinking water usually falls on girls, who must travel long distances every day – missing school and leaving them vulnerable to risky situations along the way. Community-based water solutions, complemented by training on proper sanitation and hygiene, keep girls safe and in school, bringing water and — peace of mind — to everyone.
12-year-old Fadhila is one of over 283,000 people in Tanzania now drinking in clean water thanks to this gift, and the Canadians who gifted it. Hundreds of freshly installed water systems are pumping, clean, life-bringing water to schools, communities and family farms. Plus, new latrines and hand washing stations, combined with hygiene and sanitation clubs promoting health, are helping eliminate water-borne diseases. Now Fadhila and thousands of other girls who used to carry the burden of collecting water are diving back into school and soaking up more time for studies and play. "This water project has helped my family! I say Asante – thank you," Fadhila beams, awash in all the new possibilities this gift helps produce.
Join our mailing list to receive updates
By signing up you agree to receive our emails.