Placeholder for mobile shadow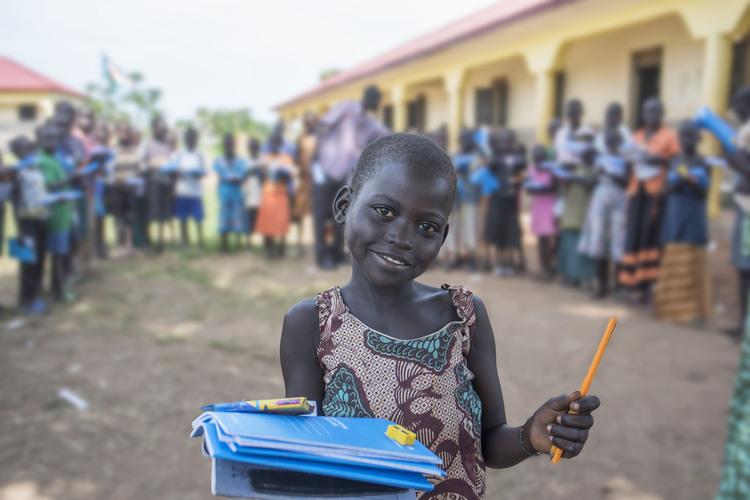 School essentials for an entire classroom
Fill schools in developing countries with all the essentials to give students the best possible education and the best possible start to a better life. With this gift, you'll not only be helping provide basics such as textbooks and pencils, you'll be funding essential school meal programs and teacher training. This gift will also help children receive education in emergency situations, support programs to reduce school violence and work on improving school hygiene.
The gift of school essentials supported over 250 schools across Cambodia by providing crucial educational supplies, like calculators, first aid kits, stationary sets, teacher training, and bags filled with items like chalkboards, chalk, pencils and pencil crayons. "When this Gift of Hope came to my school, there was a lot of development," shares Ms. Sokkhan, a teacher whose primary school benefitted. "It provided teachers with teaching materials and students were happy to get study materials. Before, a lot of students would drop out. Now, attendance has increased. This gift has helped families save money, and encouraged students to continue – and improve – their studies
Join our mailing list to receive updates
By signing up you agree to receive our emails.