Placeholder for mobile shadow

Education is every child's right. And yet, an estimated 263 million children and youth around the world are currently out of school. For many children, having access to a school in their community is only half the battle, as poverty prevents many families from affording the basic necessities for learning, such as books, pens, transport and food. At Plan International, we believe learning is crucial to breaking the cycle of poverty and ensuring that children have every chance to reach their full potential. And when it comes to finding ways to help some of the world's most vulnerable children get an education, we are continuously coming up with creative solutions to help children grow, learn and thrive! Here are 5 innovations we're using right now to help children access their right to education.
1. Donkey library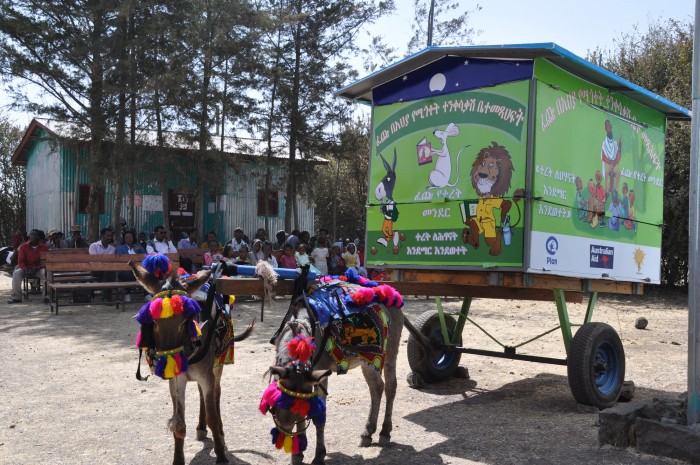 What has 8 legs, two wheels, and can tell a hundred stories? A library pulled by donkeys! In rural Ethiopia, this mobile donkey library brings joy to hundreds of children and addresses the urgent need for books in many hard-to-reach communities. The donkey-pulled cart holds a treasure trove of books, a puppet theatre, and a space to store stools for seating. Children scream with excitement when the donkeys visit local schools, and the library is typically parked under a big, shady tree where up to 200 children can sit, learn, and play.
2. School on wheels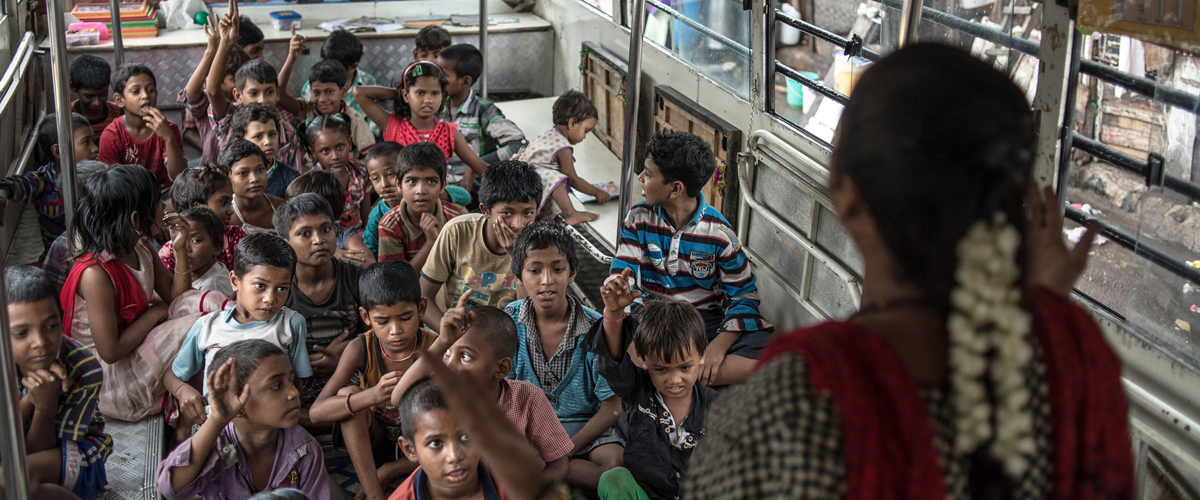 Did you know 1.7 million children of primary school age in India do not go to school? Many of these out-of-school children are located in the urban slums of Mumbai, and Plan International is working to address this issue through our School on Wheels. This program has taken a humble school bus and turned it into a classroom on wheels to help children in Mumbai get the education they are entitled to! Every day, the bus stops at 4 different locations around the slums of Mumbai. Once the children are on board, teachers host 2-hour lessons using various methods, such as sing-a-longs and alphabet cards.
3. Solar Lights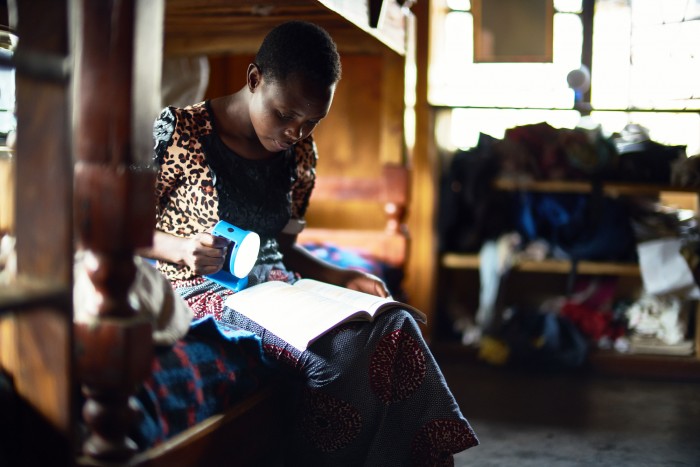 Globally, 1.2 billion people don't have access to electricity, and rely on candlelight, kerosene or paraffin lamps to brighten up their homes at night. These light sources pose serious health and fire hazards to children and their families, which is why Plan International is providing some communities in Zambia with naturally powered solar lamps. These lamps allow children like 17-year-old Sandy to continue their studies at night, so that they don't fall behind in class! "Now I can read at night and do my homework. We used to just go to bed as we weren't allowed candles in our house because of the fire risk," she says.
4. School feeding project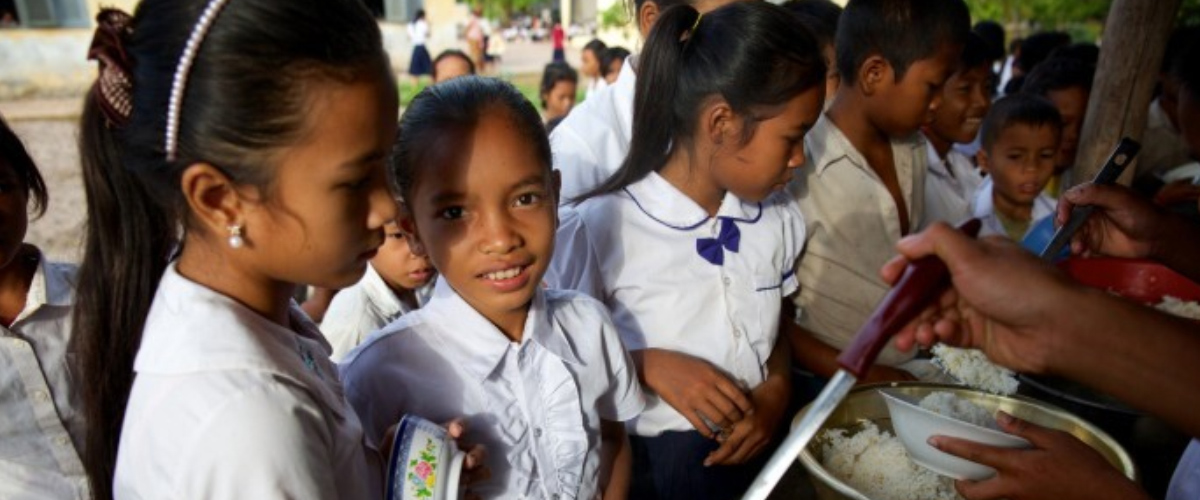 In Cambodia, Plan International is providing a food incentive for parents to send their children to school. Here's how it works: poor families who might otherwise be forced to make their children work for additional income are given a 15kg bag of rice and 1 litre bottle of frying oil for every month their child attends school. Furthermore, children who attend school receive a nutritious of breakfast of rice, beans and fish, giving them the energy they need to study and learn. This school feeding project benefits children in 500 different schools across Cambodia.
5. Girls' dormitories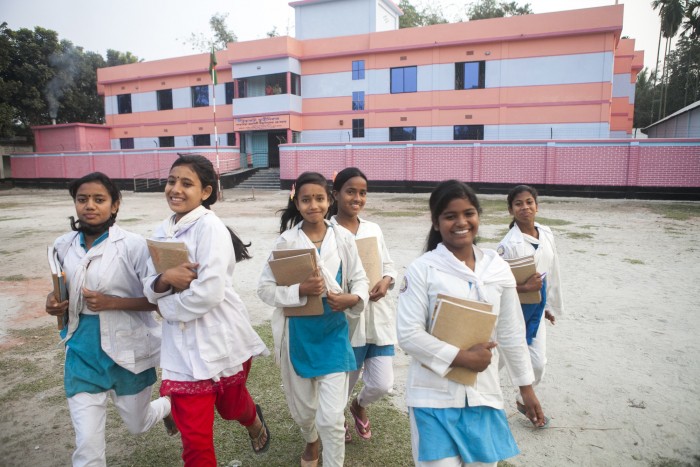 What if you had to walk through waist-high water just to get school? In Hatibandha, Bangladesh, this difficult and dangerous commute was preventing girls from attending class, so Plan International and local community leaders stepped up to find a solution. In the end, a girls-only dorm was built, and it's given hundreds of girls a safe space to learn, live and succeed!
Join our mailing list to receive updates
By signing up you agree to receive our emails.