Placeholder for mobile shadow

FGM is a violation of the human rights of girls and women.
Female genital mutilation (FGM), also known as cutting, is deeply rooted in many cultures around the world. This practice puts the health, well-being, and in many cases the lives of girls in jeopardy. Unfortunately, despite being illegal in many countries, more than 200 million girls and women alive today have undergone FGM – many of whom are now living with the trauma and consequences of it.
So, how do you stop a harmful practice that's so profoundly entrenched in cultural norms?
For this dedicated group of teenage girls, they're tackling the issue of FGM in Ethiopia with the most powerful tool they have at their disposal – their voice.
Meet the Uncut Girls' Club
Leading the charge to end FGM in Ethiopia are girls themselves! More than 50 girls have come together to form the Uncut Girls' Club, with the goal to educate their peers, encourage families to change their views on FGM, and speak up for girls' rights within the community.
The young members of the Uncut Girls' Club are brave, dedicated and inspiring for taking a stand against a practice that many community members believe to be an important tradition.
"Plan International helped us to establish the girls' club in our school, and provided us with training on the negative impact of harmful traditional practices. From that time on, we have been teaching other students and the wider community through religious and community leaders," says Alminesh, chairwoman of the club.
Committed to protecting the rights of girls and women, Plan International is helping to raise awareness in rural communities across Ethiopia to end FGM, child marriage and gender-based violence. Through the club, girls are learning about their rights, and gaining the confidence needed to create change.
"Female genital mutilation is a bad practice and I will not do it on my child because I know what the impact is. Now, after the training sessions, the situation in my community has started to change. Even those who were cut have started to teach others not to continue the practice." -Alminesh, 16
The club members work with schools and religious groups in different communities to raise awareness about a variety of harmful practices. Because of their determination, positive change is possible for the next generation of girls.
Ending FGM
The Uncut Girls' Club is playing a critical role in spreading the message to their community, and their growing membership is a positive sign that change is happening!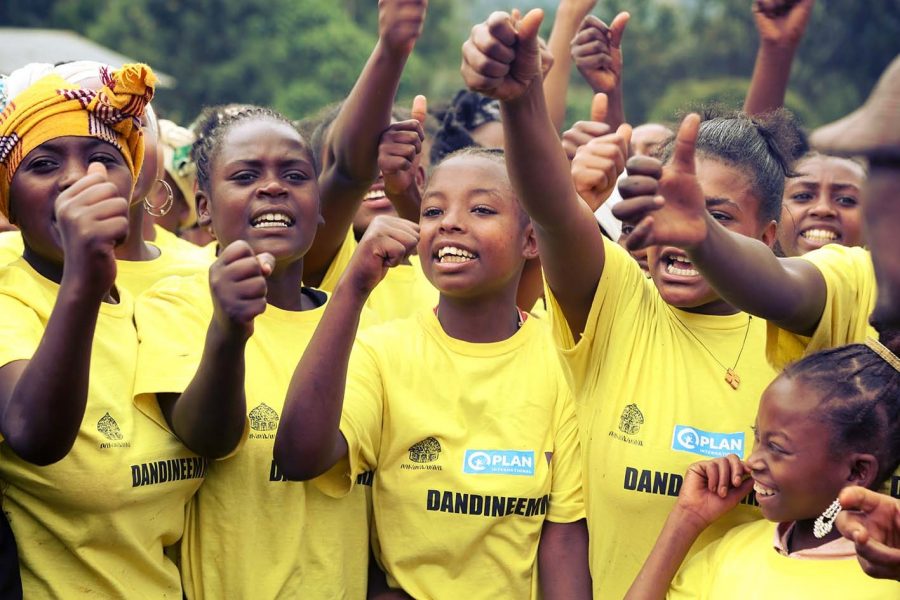 An annual event has begun in Ethiopia where uncut girls across the country celebrate their freedom from FGM and other forms of gender-based violence. In 2018, in just one community there were more than 10,000 uncut present at this annual celebration.
In Ethiopia and beyond, Plan International is working with parents, community leaders, government authorities, children and young people to raise awareness, help transform behaviour and put an end to harmful traditional practices that violate girls' sexual and reproductive health and rights.
Change is possible.
We have come to accept it as 'normal' that girls around the world are denied their rights. But the Uncut Girls' Club is an example of how it is possible to Defy Normal and support girls to make change happen and access their sexual and reproductive health and rights.
One girls' club at a time, Plan International will continue to advance equality for girls and end practices that prevent girls from reaching their full potential.
Join our mailing list to receive updates
By signing up you agree to receive our emails.