Placeholder for mobile shadow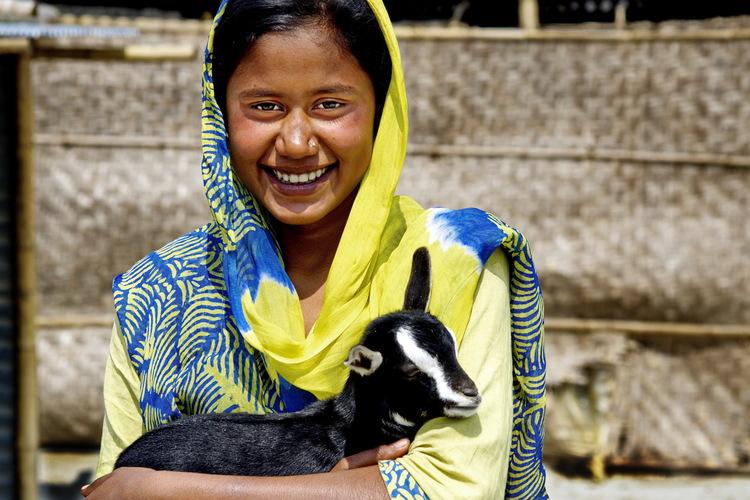 Herd of goats
It just might be the most unique gift you'll give this year. It most certainly will be the most life-changing. Goat's milk means important protein for growing children, especially girls. The sale of offsprings means an income to pay for essentials – like an education – that open up opportunities for girls. Hoofs down, we're m-a-a-a-d about this gift!
There are no bounds to what families in Cameroon can achieve with 3,800 goats in their corner. This gift is helping over 6,600 women build booming businesses to gain economic power and equal footing in the community. Plus, their now flourishing farms feed and finance their children's growth. "We've increased production… and the proceeds will further my education," cheers Chia, daughter of one newly-trained farming businesswoman. Thanks to these locally-sourced hooved heroes, gifted by Canadians , Chia's family is overcoming poverty and has more earnings to keep her healthy and in school where she should rightly be.
Goat
Your gift of a goat provides milk for children: protein, nourishment and health. It provides families with a new source of livelihood, income for things like school fees and the ability to make choices about the future. Given in your name, this gift opens new opportunities for girls and brings families better futures.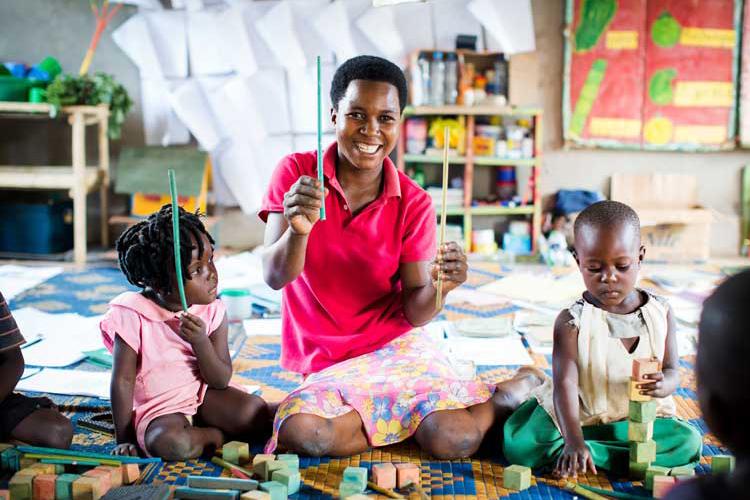 Help equip a school
Your gift will help to equip and rehabilitate pre-schools, primary schools and other educational facilities. It will send thousands of children to inclusive, accessible, safe and comfortable schools filled with water, separate latrines for girls, canteens with meals, playgrounds, learning supplies and trained teachers who promote gender equality. This gift, given in your name, will equip children with everything they need to build a stronger, brighter future.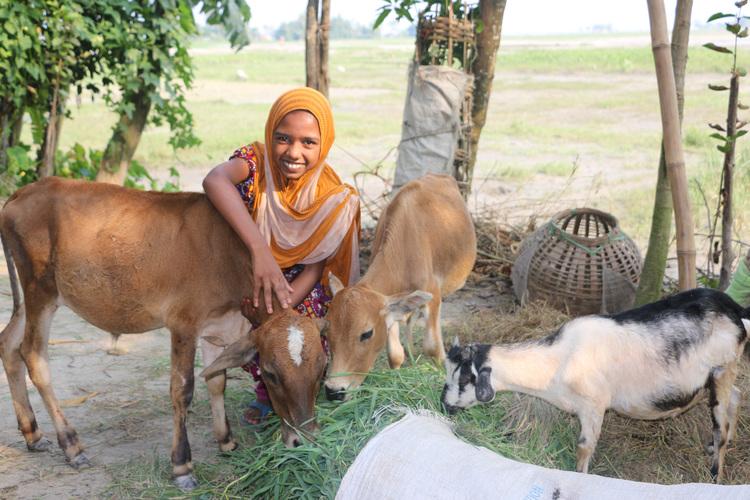 A farmload of animals
A farmload of animals makes for a farmload of food, income and hope. This gift of farm animals divided up between families in a community will help feed children and generate income to pay for housing, health care and education.
Join our mailing list to receive updates
By signing up you agree to receive our emails.