Placeholder for mobile shadow

Education is every child's right. And yet, 258.4 million children, adolescents and youth were out of school in 2018, representing one-sixth of the global population of this age group.
Plan International is making education more accessible for children in the developing world who live in remote villages and refugee camps. Here are six creative ways we're helping children exercise their right to education.
Technology and Innovation
1. Library in China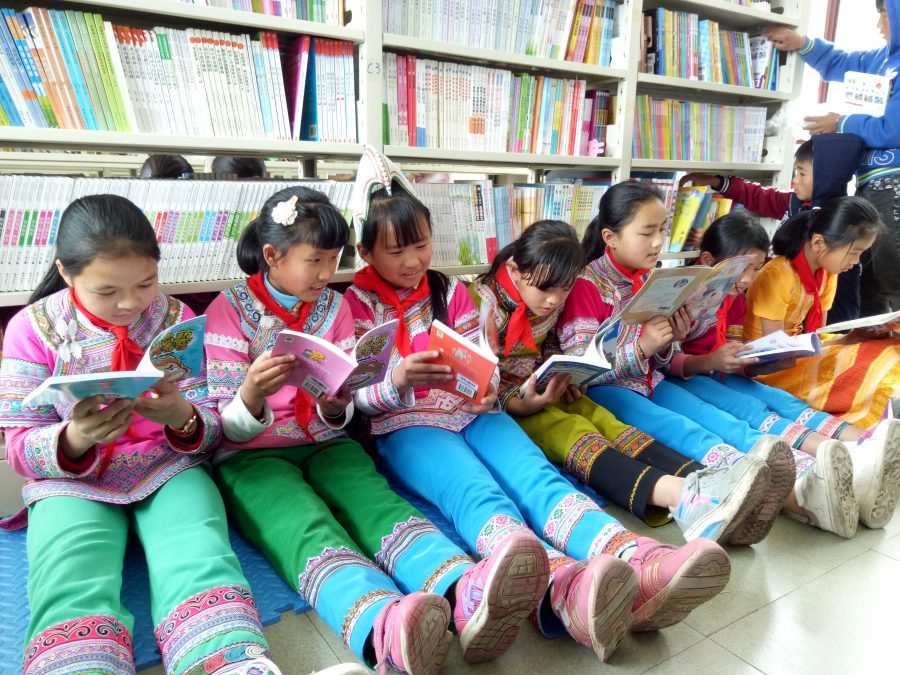 In rural communities in China, libraries are often unused. To increase the use of libraries and promote a general interest in reading amongst children, Plan International China developed a unique way to get children interested in the management of the library. They introduced an online book management software and encouraged children to become volunteer members of the library management team. With the support of Plan International staff and school teachers, the volunteers are responsible for managing and maintaining the library located in their schools!
2. Cinébus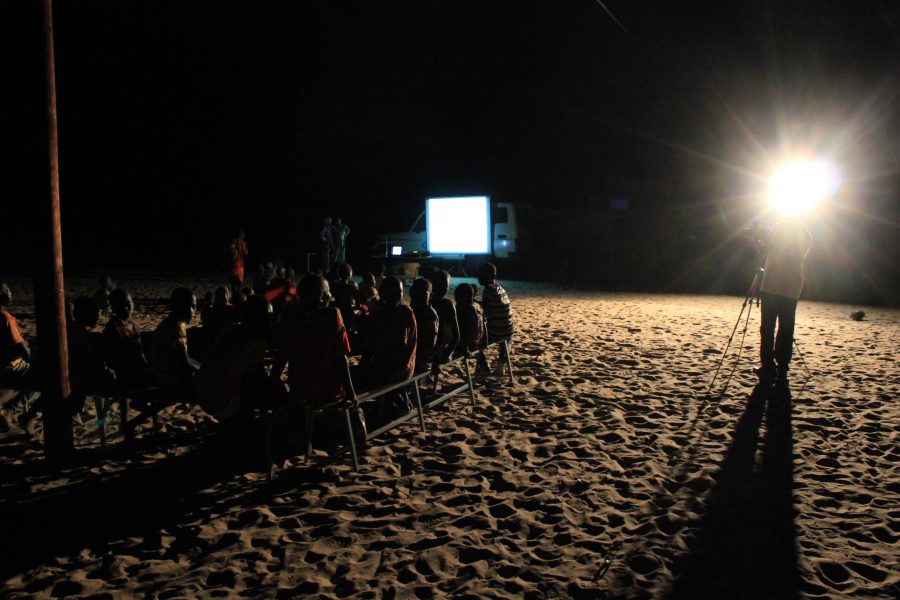 A travelling bus brings educational films to villages in Senegal. The Cinébus travels to far-flung villages showing short films about education, rights, health and hygiene. The films depict stories with characters and issues relevant to the community.
See also: 5 Innovations Helping Children Learn Around the World
3. Ramps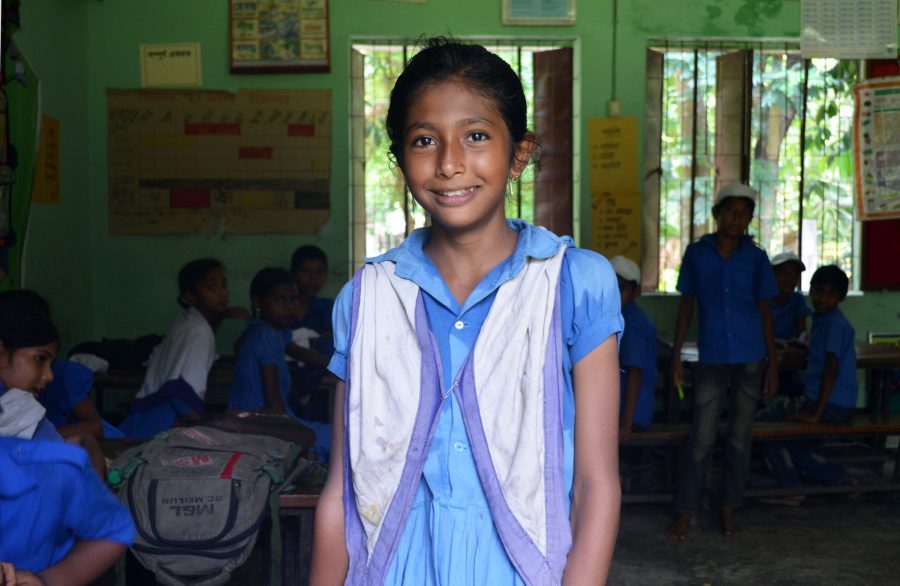 A Plan International initiative made Jannatul's school more accessible. The project included building a ramp, an accessible washroom, and a concrete path connecting the school to the main road for safer access for children with disabilities.
These changes have helped Jannatul beat her shyness and feelings of isolation. Her grades have gone up, and she is now thriving alongside her classmates in mainstream education. She now dreams of going to university to become a teacher.
Climate inspired tools and education
4. Solar-powered school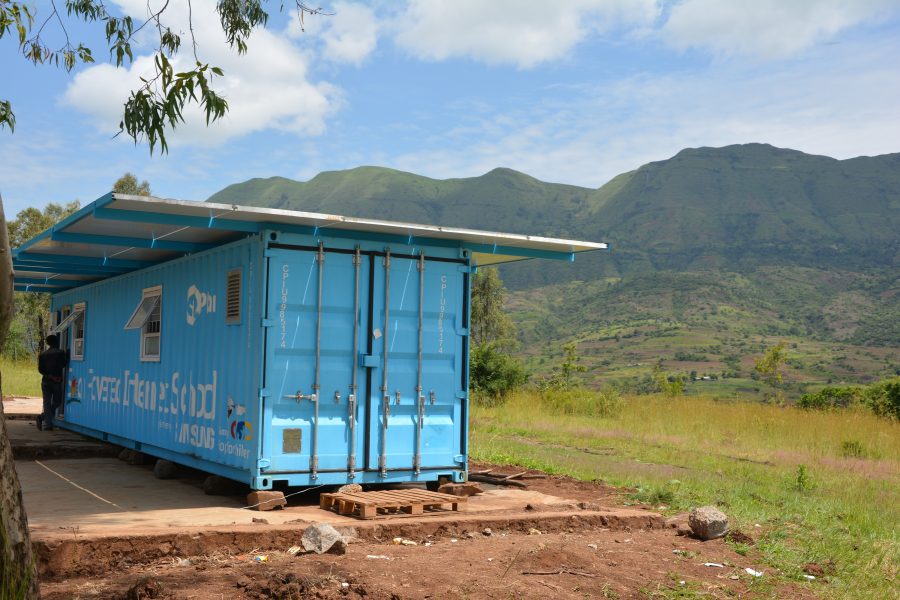 Plan International, in collaboration with Samsung Electronics, launched an innovative Solar Power Internet School (SPIS), the first of its kind in Ethiopia! The SPIS plays a vital role in enhancing the quality of primary education. The renovated shipping container:
Accommodates up to 24 students
Is fitted with solar panels that power the electronic equipment
Has a 65-inch large-format display screen and a teacher's laptop which connects to all of the student's computers
Is equipped with 24 Samsung notebook laptops
As part of this education program, Information Communication Technology (ICT) centres have been established in more than 100 schools enabling teachers and students to use technology to support their education.
5. Rain Gauges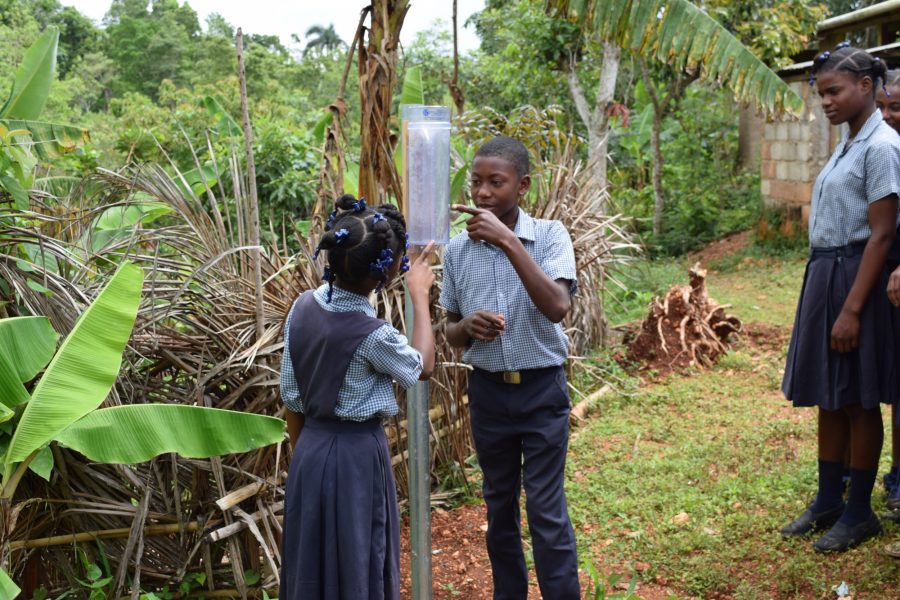 At schools in the southeastern part of Haiti, Plan International has installed rain gauges which students use to measure rainfall. This simple tool helps the students predict when floods are likely to occur. In a country that is the most hurricane-prone on the planet and one that also has earthquakes, this tool can be life-changing.
A significant consequence of disasters is their impact on children's education, which is often one of the first activities abandoned when disasters occur. The rain gauge is an example of how Plan International's Safe Schools Global Program is increasing the resilience of school communities against hurricanes through the implementation of school emergency and preparedness plans.
Girl-specific product
6. Sanitary Pads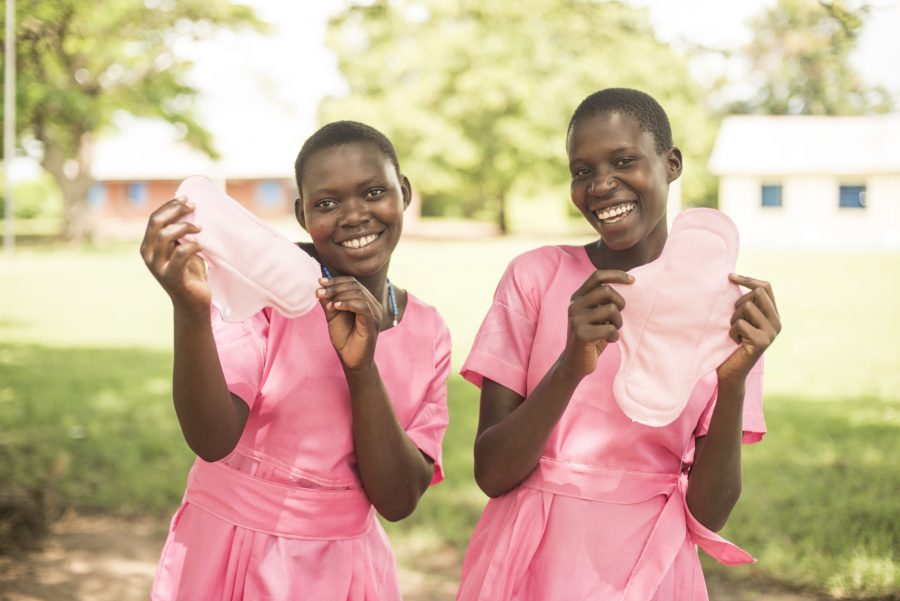 Around the world, menstruation often disrupts girls' education because they don't have products and facilities that would help them manage this time of the month. Plan International has partnered with a social enterprise in Uganda called AFRIPads to help girls and women improve their Menstrual health management. This partnership increases accessibility to products and trains women on how to produce reusable menstrual pads.
Stigma and lack of awareness about menstruation also keep girls at home during menstruation. In response, Plan International has set up health clubs that discuss periods and how to manage them effectively. By improving their understanding of menstruation, we ensure girls are better able to look after their health needs and still attain an education.
In Bangladesh, a Plan International-supported community has helped open up sanitary pad businesses called SaniMarts. Young entrepreneurs receive training and materials to create effective, low-cost menstrual pads – and turn a profit. SaniMart members spend 1-2 hours per day at their afterschool job, producing an average of 4,000 pads each month! The project's benefits have been two-fold: the business serves as a source of income, helping support financial independence, while the products provide the chance to stay healthy, in class and active within the community.
Join our mailing list to receive updates
By signing up you agree to receive our emails.