Placeholder for mobile shadow
At Plan International Canada, we are grateful and inspired by our donors and their trust in our work as we strive for a just world for children and girls. We pride ourselves in being open and accountable and provide annual reports and financial statements to maintain your confidence.
Plan International Canada is accredited by Imagine Canada, a third-party organization that sets standards in excellence for the non-profit sector in these key work areas:
Board Governance
Financial accountability and transparency
Fundraising
Staff management
Volunteer involvement
We also encourage you to visit Charity Intelligence Canada which measures our effectiveness.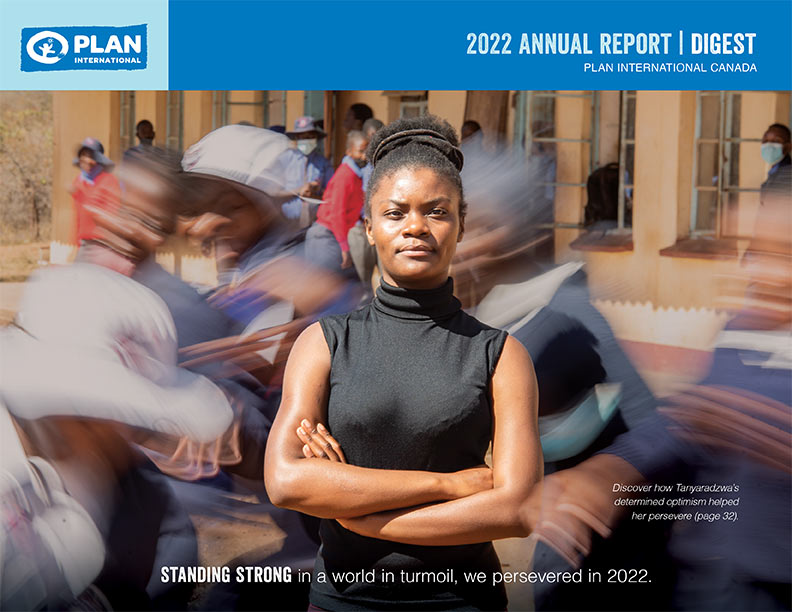 2022 Annual Report
A time of unprecedented hunger. The crisis in Ukraine. A mutating virus. Floods, drought and fierce storms caused by climate change. The world is swirling around us, and this can feel overwhelming. But we never wavered in our commitment to advancing children's rights and equality for girls. We persevered. 
Join our mailing list to receive updates
By signing up you agree to receive our emails.