Placeholder for mobile shadow
MILLIONS OF CHILDREN AT RISK AS SUDAN CONFLICT DEEPENS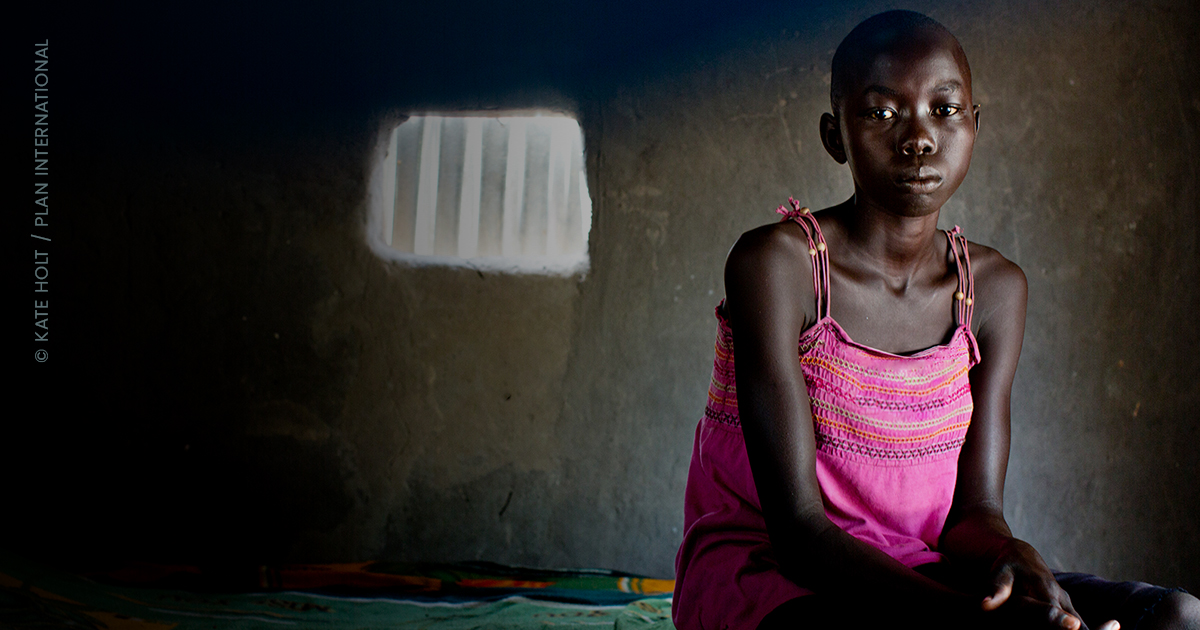 Toronto, May 4, 2023 – Plan International Canada, a global humanitarian and development organization dedicated to advancing children's rights and equality for girls, is drawing attention to the dire situation in Sudan. Since April 15, escalating conflict between the Sudanese Armed Forces (SAF) and Rapid Support Forces (RSF) has left hundreds dead and thousands injured, with families in Sudan facing increasing danger. Plan International Canada is urging that we cannot abandon the children who are both trapped in – and fleeing – the conflict.
Supporting Children in Crisis: Ways Canadians Can Help
People in Canada can help Plan International Canada provide life-saving aid by donating here.
With your support, we can help protect children from becoming casualties and reach them with essentials like food, water, emergency items and medical treatment. Our teams in Sudan and surrounding countries are also ready to provide psycho-social support and safe spaces for children – especially girls, who are most at risk in crises.
Families Separated
As the conflict in Sudan entered its third week, a growing number of people continued to cross into neighbouring countries South Sudan, Egypt and Chad. As a result, families are being torn apart while escaping the violence. Plan International Canada is concerned about the protection and safety of separated or unaccompanied children, especially girls and young women, who are vulnerable to abuse and trafficking.
"Through this conflict, humanitarian needs are multiplying by the hour," says Roger Yates, Plan International Regional Director Middle East, Eastern and Southern Africa.
South Sudan:
"The majority of people arriving in South Sudan are women and children, some of whom are reporting that private contractors offering transport are separating them from their families," says Francis Oppong, Director of Programmes, Plan International South Sudan.
"In South Sudan, we have close to 30,000 refugees who have arrived from Sudan. 54% of whom are women. With the current humanitarian crisis that means about 9.4 million people are already in need of food, and we are concerned that the influx of new refugees may destabilize already struggling communities."
Egypt:
"We have heard reports that families are congregating at the Sudan border into Egypt with several thousand people of all ages waiting to cross the border," adds Dennis O'Brien, Country Director, Plan International Egypt.
Chad:
"Over 20,000 Sudanese refugees have been crossing the border into Chad. Currently, we have 14 refugee camps along the border, most hosting previous refugees. Our immediate concerns include water and sanitation as well as protection for women and girls," adds Christine Karumba, Country Director, Plan International Chad.
Families Trapped
For those families still in Sudan, unable to escape from the conflict, there have been severe challenges in providing humanitarian support as the fighting escalates. Plan International has joined calls for an immediate and permanent cessation of hostilities. We are urging all parties to the conflict to respect International Humanitarian Law, including the protection of civilians and the safety of humanitarian aid workers.
"In some of our program areas, including Northern Kordofan and Darfur States, we have internally displaced families staying in schools. Plan International has been supporting these families with food and other critical supplies," says Widaa Mohamed, Plan International's Programme Area Manager in Kordofan, Sudan.
About Plan International Canada
Plan International Canada is a member of a global organization dedicated to advancing children's rights and equality for girls. Plan International has been building powerful partnerships for children for more than 85 years and is active in more than 80 countries. We stand with children, especially girls, wherever they are oppressed, exploited, left behind or not equally valued. We're determined optimists, and we will continue to persevere until we are all equal.
Visit plancanada.ca for more information, and follow @PlanCanada on social media for the latest news.
Spokespeople are available for interviews in Sudan, South Sudan and Egypt. For media inquiries, please contact:
Plan International Canada
PR and Communications
PRTeam@plancanada.ca
Join our mailing list to receive updates
By signing up you agree to receive our emails.