Placeholder for mobile shadow

Canadian charities join forces to raise funds for Haiti
Toronto – In response to the devastating earthquake in western Haiti on August 14, leading Canadian aid agencies – through the Humanitarian Coalition – are launching an appeal to raise funds and rush emergency assistance to people in need. 
The death toll has surged to nearly 2,200 and more than 12,268 injured as well as 344 missing, figures that will likely continue to climb as search and rescue operations are still ongoing. Homes, schools, churches and hospitals have been destroyed. About 600,000 people are in need of food, water and shelter.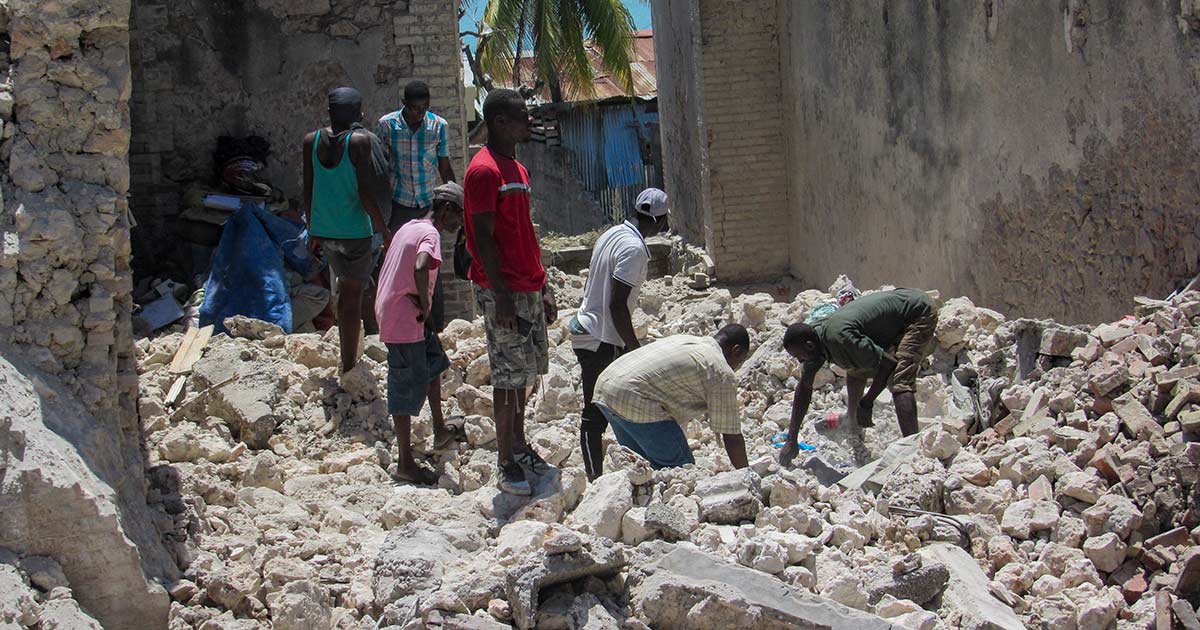 And all this is happening in a country rocked by political chaos since the assassination of their president last month, in a context of insecurity and social upheaval, where hospitals were already dealing with an influx of people suffering from COVID-19. 
Humanitarian Coalition members and their local partners are actively responding to the crisis by providing life-saving assistance to affected families.  
"We are extremely worried that the ongoing emergency in Haiti will have devastating consequences for children and particularly girls. They are at increased risk of being separated from their families and are more vulnerable to severe hunger and violence. It is critical to prioritize their needs during relief efforts." says Lindsay Glassco, Plan International Canada's President and CEO. 
"As another deadly storm season approaches Haiti, aid is urgently needed. I urge people in Canada to donate and support the Humanitarian Coalition's joint efforts to respond, rebuild, and ensure life-saving supplies reach families and children devastated by the earthquake." 
The following agencies are members of the Humanitarian Coalition: Action Against Hunger, Canadian Foodgrains Bank, Canadian Lutheran World Relief, CARE Canada, Doctors of the World, Humanity & Inclusion, Islamic Relief Canada, Oxfam Canada, Oxfam-Québec, Plan International Canada, Save the Children, World Vision Canada.
Canadians can give to Haiti earthquake relief at www.together.ca or by calling 1-855-461-2154.
The Humanitarian Coalition brings together 12 leading aid organizations to provide Canadians with a simple and effective way to help during large-scale humanitarian emergencies.
For more information or to request an interview:
Plan International Canada
PRTeam@plancanada.ca
Join our mailing list to receive updates
By signing up you agree to receive our emails.