Placeholder for mobile shadow
At Plan International Canada, we are grateful and inspired by our donors and their trust in our work as we strive for a just world for children and girls. We pride ourselves in being open and accountable and provide annual reviews and financial statements to maintain your confidence.
Plan International Canada is accredited by Imagine Canada, a third-party organization that sets standards in excellence for the non-profit sector in these key work areas:
Board Governance
Financial accountability and transparency
Fundraising
Staff management
Volunteer involvement
We also encourage you to visit Charity Intelligence Canada which measures our effectiveness.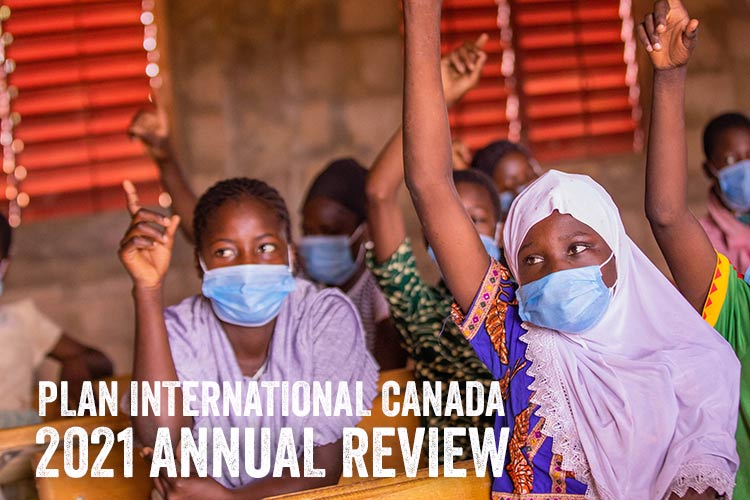 2021 Annual Review
As a global community, this past year was spent making headway in the fight against COVID-19 and the many inequalities it exposed. We saw the damage that can be wrought by the unexpected, but we also saw what happens when communities come together in support of a common goal. 
Join our mailing list to receive updates
By signing up you agree to receive our emails.